Wellness. It's been a lucrative buzzword for quite some time, and whole industries have flourished around it. All you have to do is take a look at the travel and tourism sector, and you'll find reams of wellness resorts, yoga retreats, detox programmes, spa hideaways, sacred healing sanctuaries, all endorsed by the equally long lists of celebrities and fans who swear by them.
But does going away (and paying exorbitant amounts) for a week-long retreat where you're forced to eat rabbit food (organic vegan cuisine), torture your wound-up muscles (yoga) and having your body manhandled (colonic hydrotherapy, anyone?) really help to realign our daily messed up lives?
While there seems to be a return to healthier lifestyles (hello, Paleo diet), for most of us, long hours at the office, stress and daily life simply get in the way. Holidays have become our way of resetting, reconnecting or at least relaxing; to escape from the rat race, even for a while. Sometimes, we're also desperately seeking inspiration or wanting to make a change, but just need help doing it.
There's no doubt of the wonders a few days by the beach or in the spa can do for the body and the spirit. Honestly, if I were to have one luxury – it would be to be massaged every day of every week of every year. THAT'S how much I love being pampered. But hey, that's just me (a Chanel bag comes a close second – don't judge). The rabbit food, well, I guess I could get used to, and the yoga… let's just say I'm a work in progress.
The industry has capitalized on specimens such as myself, and why the heck not? After all, I'd rather veg out in a place that's going to make me feel good (I can't be the only one). This search for well-being isn't a temporary and fleeting quest, but one that is proactive and holistic, which seems more and more tied to sustainability, being eco-friendly, and going back to nature.
So, is it just a profitable niche in the travel industry, or is there really something to the new age mumbo jumbo? All I know is that you make your best decisions when there's a mind-body connection, so I'm not going to knock it. After all, how can reconnecting to our environment, eating healthily and learning to be aware of, and respecting, your body be bad? Who knows, you might even start enjoying carrot sticks.
Why don't you decide? Here are some of my favourite wellness and back-to-nature picks: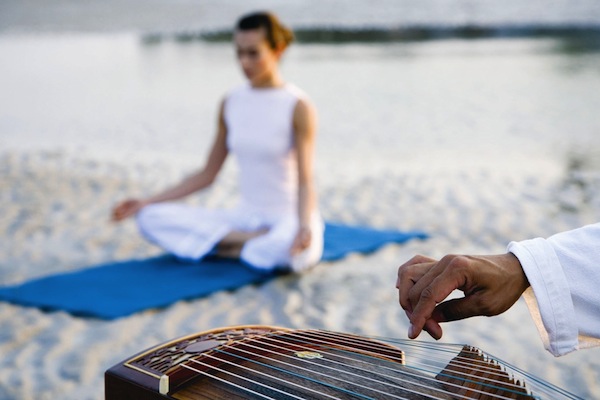 Celebrated for being one of the world's top destination spa resort, Chiva-Som is no new kid on the block when it comes to delivering a complete escape in a lavish environment. Located in the famed royal seaside retreat of Hua Hin, the resort boasts 58 fashionable rooms, 70 treatment rooms, relaxing pools, a sauna, steam room and more holistic facilities set over an impressive seven acres of lush tropical gardens. With facilities dedicated to revitalising the mind, body and spirit, you'll find ten programmes of health and wellness treatments that are specially crafted to suit your needs, a bevy of expert consulting doctors, naturopaths, fitness instructors, spa therapists, nutritionists and health practitioners will ensure that your balance and rejuvenation will be of the utmost focus.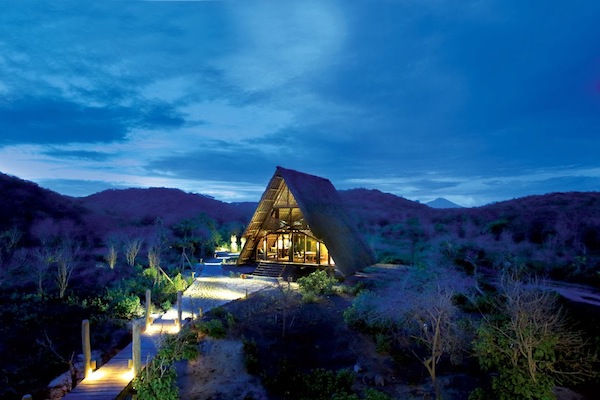 Shhhh, don't tell anyone but I think Lombok is going to be the next big thing. It's already earning a reputation as the 'unspoiled Bali' with its pristine beaches, enchanting waterfalls, towering volcano, surrounding Gili islands and relatively few tourists. Jeeva Beloam sets up its 'glamping' concept right by the South East point of the island. You'll find 11 standalone rustic luxe huts amidst 55 hectares of exclusive wilderness, complete with delicious cuisine and impeccable attention to detail. Note: You'll be completely off the grid here – there's no internet and limited electricity access, so there goes posting your photos up to Instagram. You will however get the chance to take a dip in the resort's private cove called the 'sea pool', go for nature walks through Tanjung Ringgit, and surf uncrowded breaks at Ekas Bay.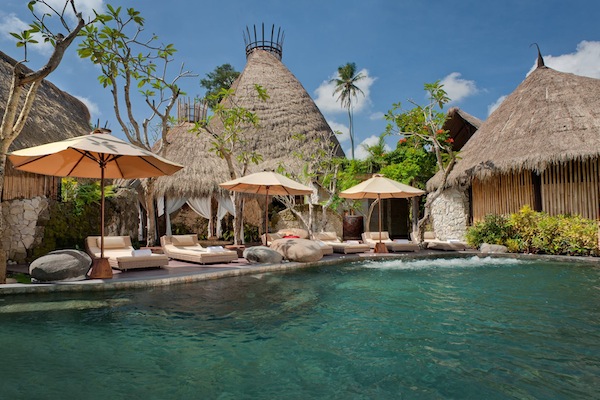 If you want green, then this award-winning (Spa Retreat of the Year 2013, Destination Spa of the Year and Eco Spa of the Year 2011 and 2012 by AsiaSpa Awards) eco-conscious wellness retreat is the place to be. Deeply rooted in the ancient traditions of Bali, Fivelements is a peaceful sanctuary to embrace authentic healing and living – think highly personalised programmes, healing therapies, beauty rituals, sacred art, body detoxification, organic culinary training and more. Nestled alongside the sacred Ayung River, the resort's holistic approach is integrated into its design as well. You'll be able to enjoy the verdant hillside scenery accented by waterfalls and the hypnotising swirling river from your open veranda and stone-hewn open-air bathtub, or embrace the designs of nature fashioned in the forms of sacred spirals and organic leaves. Elsewhere, high grass-roofed ceilings, bamboo mandala pavilions, recycled timber floors and flowing white curtains invite relaxation and peace.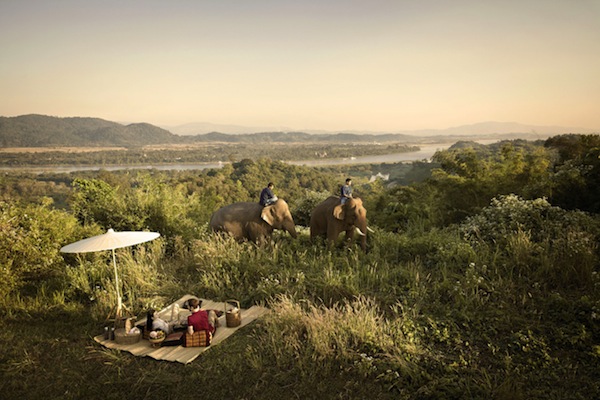 You'll not want to miss this once-in-a-lifetime destination. Situated in northern Thailand's lush jungle and boasting breathtaking panoramas of Myanmar and Laos, Anantara's hilltop Chiang Rai resort offers unforgettable adventures with indulgent all-inclusive benefits, featuring gourmet dining and enriching daily activities. Luxury comes in big proportions in 77 rooms that are equipped with crisp Thai silks, teakwood floors, King-sized beds and romantic terrazzo tubs. But the highlight has to be the elephant experience, as guests get to learn to drive their very own gentle giant and trek through vivid jungle landscapes, practice yoga with them, as well as watch the babies of the herd playing and witness the antics of river bath time! And after reconnecting with nature, you'll want to still your mind and indulge the body in some serious spa pampering at the famous Anantara Spa.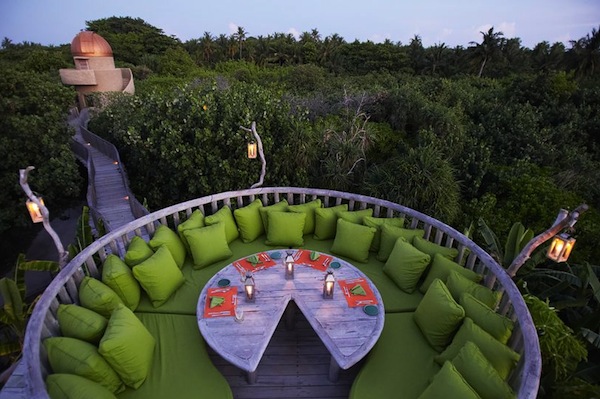 Make like the classic adventurer Robinson Crusoe, with a luxury twist. Located on Maldives' only UNESCO World Biosphere Reserve in Baa Atoll on Kunfunadhoo Island, the famous Soneva Fushi is the original island hideaway, with perfect beaches, vibrant reef, colony of nesting turtles and its very own world-class observatory! Luxe it up in any of the 55 sustainable luxury villas fitted with high ceilings, plush and dreamy beds with organic cotton sheets, open-air garden bathrooms, and private seawater swimming. That's not all – practice yoga on a treetop perch, pick your dinner from the organic gardens, help out at the Eco Centro recycling centre, enjoy a classic film at the outdoor Cinema Paradiso or hang out with eagle rays and dolphins at the overwater sunset bar.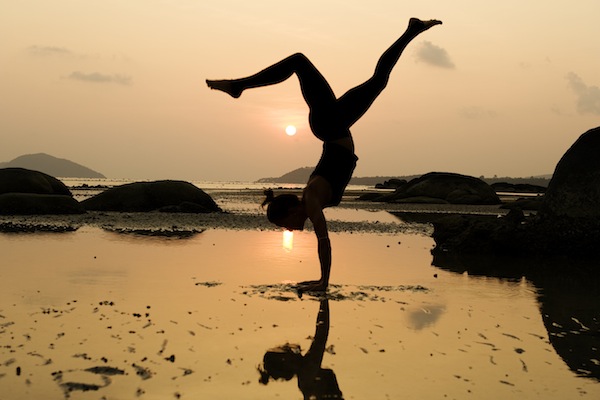 Deep healing begins here. Centered around a monk's cave that once served Buddhist monks as a place of meditation and spiritual retreat, Kamalaya is an award-winning resort that offers a plethora of holistic and life-changing wellness programs, natural medicine and spa and healing therapies for detox, yoga, stress and burnout, fitness and weight control. You'll find 59 luxurious rooms, 3 dining areas all serving detox menus, two pools, herbal steam cavern, yoga pavilions, meditation spaces and even an art gallery. If you're serious about upping your wellbeing, this is a good place to start thanks to their all-inclusive flexible wellness programs. You'll be able to choose between a 3- or 7-night stay, complete with Body Bio-impedance Analysis (BIA), Initial Wellness Consultation, complimentary attendance to scheduled daily holistic fitness activities, as well as full board and the specific treatments and components as listed in the individual package descriptions.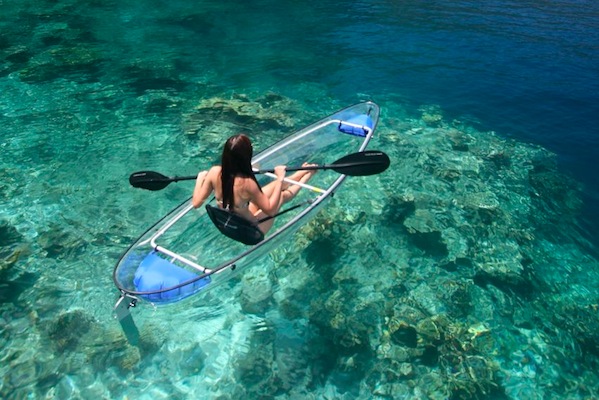 Dotted with coconut trees, Two Seasons is a turtle and giant clam sanctuary as well as the first eco-friendly luxury island resort in Coron. This self-sustaining island resort offers 42 bungalows set amongst lush tropical gardens, mangroves, sandbars, and a vibrant house reef. Being a secluded paradise 22 kilometers south of Coron Town, power and water are not available from any utility company. The resort takes its environmental role very seriously, and has built a desalination plant, sewage treatment plant, as well as use generators, rain catchers, and solar panels to maintain an eco-friendly operation while providing utmost comfort to their guests. They even have an all-organic in-house spa, where all-natural ingredients are grown in their sustainable and organic farm.