Nothing beats a luxury hotel experience: think room service, the comfiest beds, large bathrooms and amazing views. But waking up to something out-of-the-norm can be as much an adventure as your actual destination.
With so many hotel rooms and holiday rentals flooding the market, it's no wonder hoteliers have taken a different tack to offer guests something out of the ordinary. Here are three stays that we think beat the usual cookie cutter hotel mould.

THE WACKY
Call us crazy but we think there's something so cool about this 'half-covered hotel' in Au Vieux Panier in Marseille, France. Which side of the room would you choose to sleep in? Definitely not for conservatives and the faint-hearted, this room is literally half white, with the other half completely covered in graffiti designed by internationally acclaimed artist Tilt. Even a portion of the mirror is covered in paint! Note: this is just one of the artistic rooms at Au Vieux Panier, and they change the artwork every year! (More rooms to gawk over here.) With no two rooms ever alike, you can love it or hate it; but come next year, it'll be a whole new experience altogether. Perfect for those bipolar tendencies (we're not kidding)!

THE WILD
Now you see me. Now you don't. Get one with nature in this tree hotel's cubic mirrored surface that mimics its surroundings. Located in Harad, Sweden, mirror cube rooms are built on natural forest treetops and are perched four to six metres above the ground, offering guests spectacular views of the Lule River. It's a one-of-a-kind experience to be surrounded by unspoiled nature: imagine soaking in a tree sauna amidst the scent of centuries-old pines, or touring the pristine forest and frozen river nearby on an action-packed dog sled adventure. Pretty wild, eh? Green and design lovers will appreciate the mirror cube's naturally heated flooring, hydroelectric power, low-energy LED lighting system, and the odourless combustion/freezing toilet in-room. Aside from the mirror cube, Treehotel also offers the bird's nest, the blue cone and the UFO. See (click) it to believe it.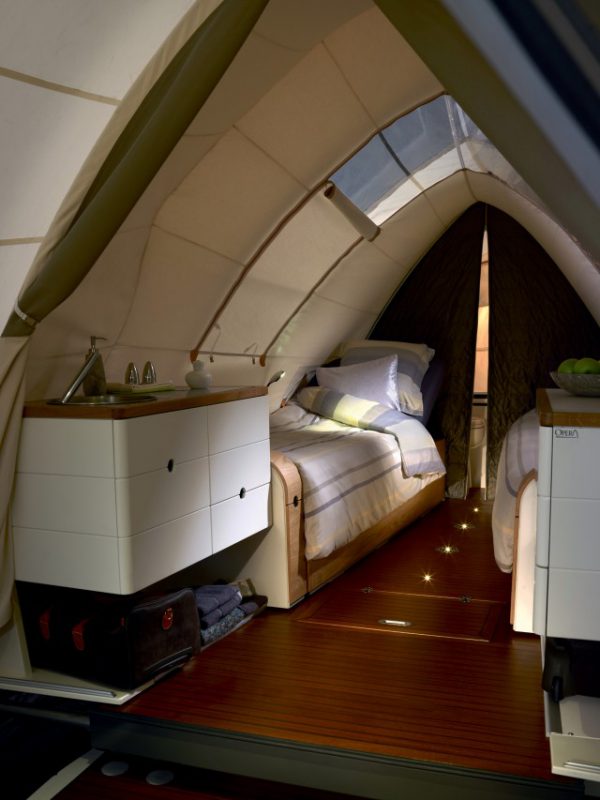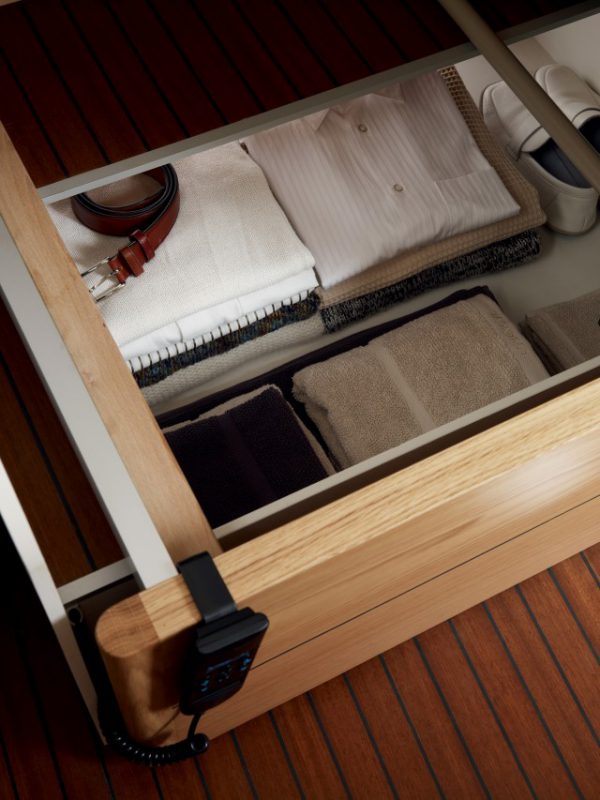 THE ARCHITECTURAL
Hold your horses, did someone spike your drink? This half-camper-half-tent accommodation looks like any other camper, that is, until it's unfolded and transformed into a mini version of the Sydney Opera House. A modern take on seamless blending into natural surroundings, The Opera also boasts a back deck, a multi-functional outdoor kitchen, which includes modular elements that can be turned into a charcoal or gas barbeque, a two-pit stove, and a beech wood cutting board. Moreover, this cosy moveable accommodation features your own designer suite with two beds, a ceramic toilet, hot and cold water, top load fridge, and low-energy LED lighting from awning to floor. Interested to buy? It'll cost you around 23,330 Euros. Now that's what we call glamping!