Luke Hurford is a long-time Niseko resident who first visited Hokkaido 14 years ago and fell in love, so much so that he was honoured with a title as a Visit Japan Ambassador. Today he's Senior Vice President of Sales & Marketing at YTL Hotels and still spending a lot of time in Niseko. Here he shares five top tips while in Niseko, off-the-beaten-track, because we're all down with a serious case of ski-season wanderlust.
Read also: Insider Guide: Your First Time in Niseko
#1 Jirocho
"The husband and wife who run this little restaurant in Niseko town used to run a fishmonger business and hence have a great relationship with the many seafood suppliers through the area. They always have a chalkboard up to highlight specials of the day, using the fresh ingredients delivered that morning. I eat here regularly and would just leave my order up to them, omakase style."
#2 Mushroom Kingdom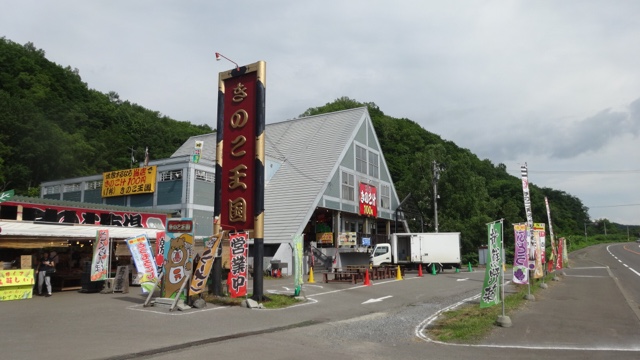 "This isn't in Niseko but on your way to and from Chitose airport on the direct route, not via Sapporo. Most buses or transfers will stop here as it is the midway point and a good chance for a bathroom break. And yes… Mushroom Kingdom has a lot of mushrooms. Try the miso soup here with locally grown mushroom.
"It is also a good opportunity to pick up some mandarin oranges, pickled vegetables, seafood, meats, cheese and other locally produced goods. I stock up here if I am on the way to the airport to buy gifts for my friends in Asia, and on the way to Niseko if I am staying somewhere with a kitchen."
#3 Natural Half Pipes
"The one area where you're guaranteed to see a top local skier is what locals call the 'natural half pipes' in Niseko Village. There are three 250m sections left of the Namara ski run and they have huge sides shaped like a half pipe. These are located about halfway up the mountain, about 200 yards from the top of the Mori -no Chair.
"Everyone from kids to experts can go in these and have fun, although the third section gets tight at the bottom and might be best to leave for advanced skiers and riders. The half pipes collect a lot of powder and are out of the wind so you can jump off if you really want to go big."
#4 8:00 am to 8:45 am
"This isn't a place but a time. Even on the more overcast days, the sun pokes out behind the mountain for a good 45 minutes. Being Niseko though, it is often back to snowy conditions pretty quickly. If any of the mountains are running early lifts, try them once during your stay. But if you don't want to be on the mountain, grab a coffee and enjoy the morning view."
#5 Loft Club
"Located halfway between Niseko Village and Annupuri is this renowned barbecue house. Just make sure you go on your last evening as the smoke gathers in the restaurant – you'll be smelling it for days afterwards if you don't wash your clothes. The restaurant is run by friendly locals, and it's always a fun place for a great meal."
Photo credits: Main, 1, 2, 3, 4 and 5.