The earth's crust is riddled with an array of intriguing otherworldly wonders. We've got to give credit where it's due, and in this case – it belongs to Mother Nature. She never fails to impress when it comes to curating breathtaking masterpieces, so let's go unearth some of the deepest darkest wonders the world has to offer.
#1 Poco Encantado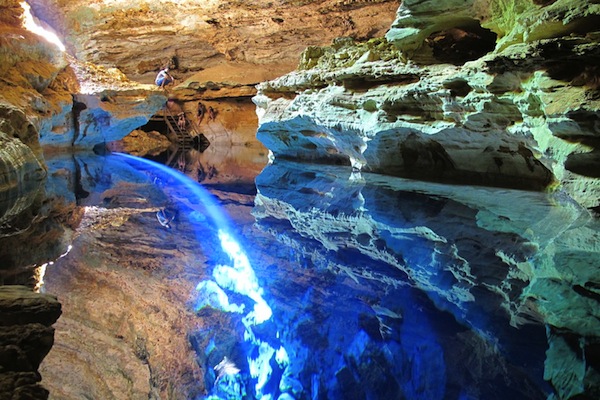 Where: Brazil
Poco Encantado (The Enchanted Pool) is an flooded cave at the bottom of a sinkhole, surrounded  by a Bahian jungle. The sun's shining light hits the waters and turns it into an enchanting deep blue. With waters so crystal, you can see more than 200 feet to the bottom. Ready to be mesmerized?
#2 Reed Flute Cave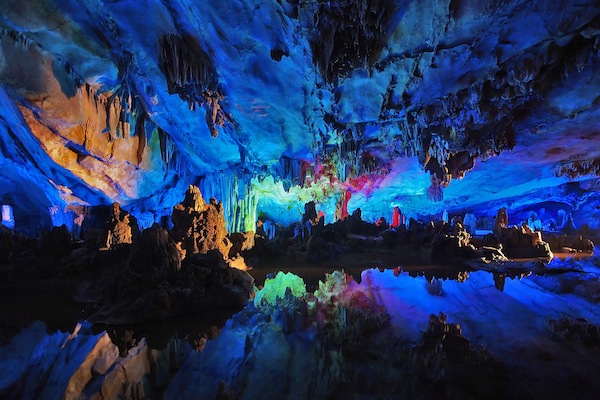 Where: China
A kaleidoscope of colours, this 800-foot-long natural limestone cave is akin to a magical wonderland for the dreamers at heart. With an impressive collection of dramatic stalagmites, stalactites, rock formations and a pool in the heart of the Reed Flute Cave that reflects shades of the rainbow – we'd like to think this is life in Technicolour.
#3 Catacombs Of Paris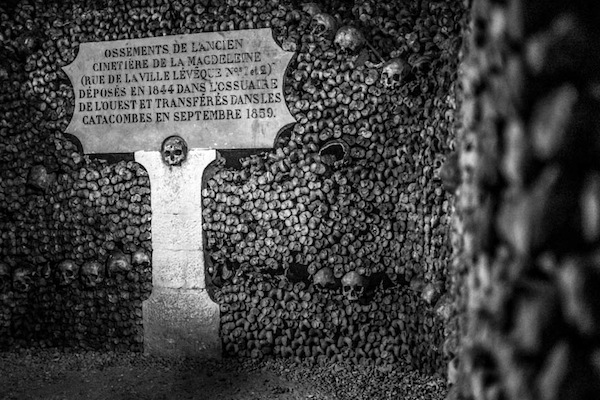 Where: France
While not exactly nature-made, a wander through the eerie and claustrophobic dark tunnels and quarries of the Catacombs of Paris will definitely send chills down your spine. These gloomy passageways hold bones and skulls of over six million Parisians (and possibly Marie Antoinette), and are lined along the walls for your viewing pleasure.
#4 Turda Salt Mines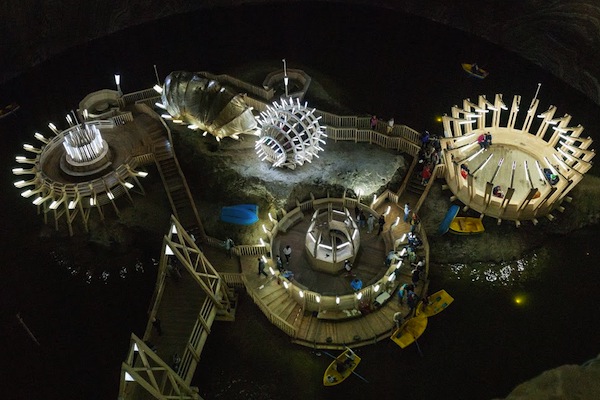 Where: Romania
A subterranean wonder, the Turda Salt Mines turned recreation centre and museum was excavated by hand since the 13th century. The mine's mouth to the dome's floor measures a staggering 368 feet beneath ground – and is now equipped with basketball hoops, a Ferris wheel and an underground lake (to fulfill that sudden desire to go boating six feet under – just saying).
#5 Waitomo Glowworm Caves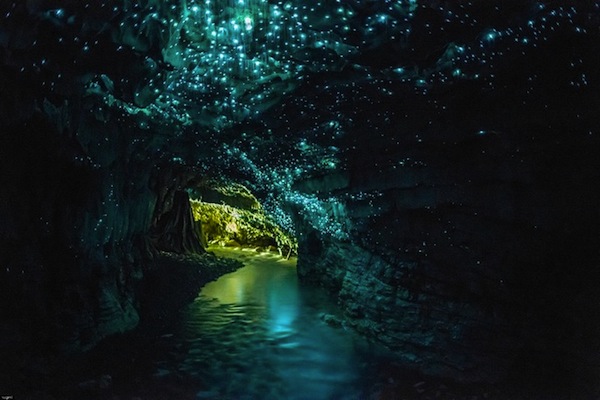 Where: New Zealand
Enjoy a dinghy ride through this spectacular galaxy of dazzling lights – also known as the Waitomo Glowworm Caves. Upon entering the cavern, you are greeted by gloriously sculpted tunnels, lit up by constellations of New Zealand's indigenous glowworms.
#6 Coober Pedy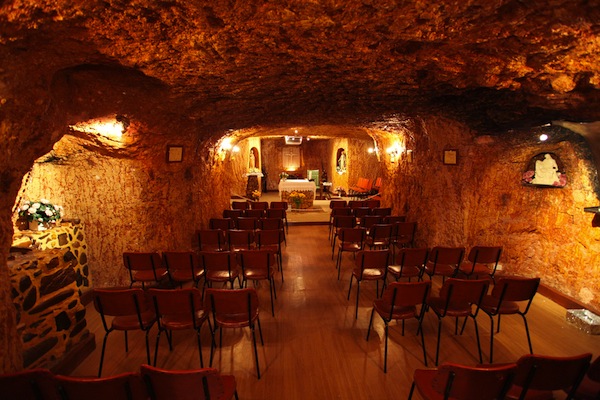 Where: Australia
Right smack in the middle of nowhere, Australia – where extreme terrain and searing temperatures come hand in hand – an 'opal capital of the world' exists beneath earth. Named the Coober Pedy, a little town has been carved out down under (pun highly intended), from residences to churches and even museums. More than half of its 4,000 locals live underground – so if ever the Apocalypse takes place, we know where to go.
#7 Cango Caves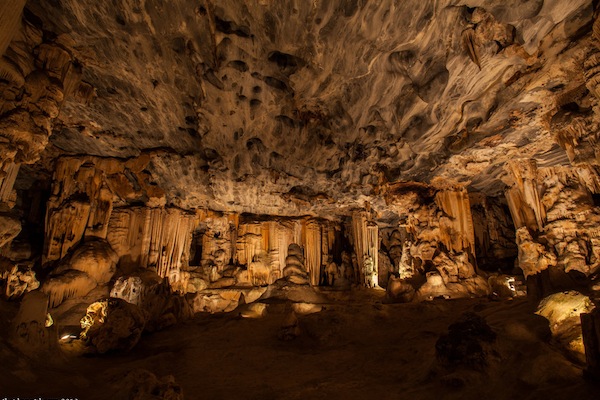 Where: South Africa
Sculpted by nature through time (millions of years), this beauty boasts spectacular cavernous spaces, incredible dripstone formations (some even resemble real-life objects and historical figures) and illuminated chambers that will blow your mind away. Bathed in gold and vermillion, the Cango Caves definitely sits within the ranks of some of the world's greatest underground wonders.
#8 Puerto Princesa Underground River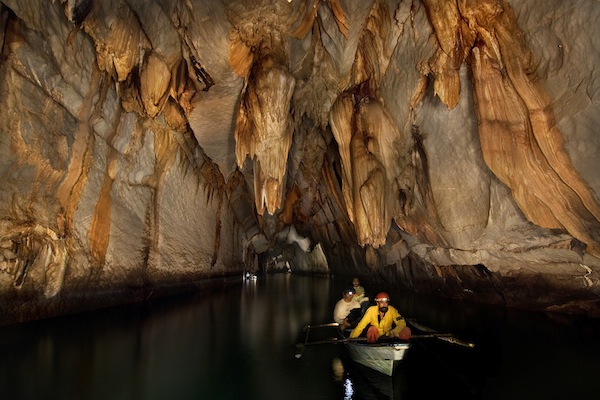 Where: Phillipines
Beneath the limestone karst mountain of the island of Palawa, lies the five-mile-long Puerto Princesa Underground River which connects the Cabayugan River to the South China Sea. Enter the large chambers on a raft and experience what they say is a naturalist's dream – Mother Nature.
#9 Magma Chamber of Thrihnukagigur Volcano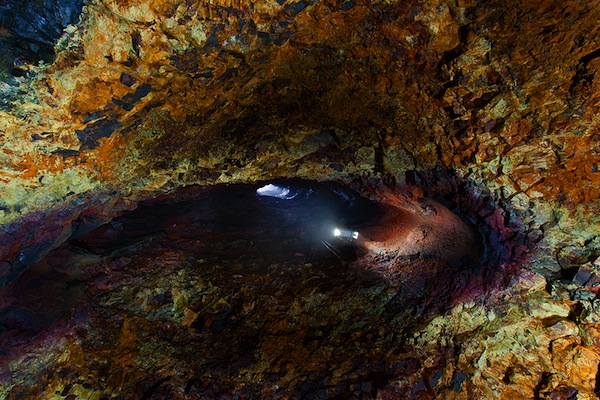 Where: Iceland
As a volcano that has been dormant for 3,000 years now, this psychedelic mineral chamber known as the Thrihnukagigur Volcano (yep, we can hardly pronounce it, let alone spell it) is apparently safe for visit. Hike across lava fields and step onto an open-air cable car that will whisk you 390 feet into the depth of the volcano. Apparently, this is the only place on earth where you can enter a magma chamber. However, keep your fingers crossed; experts say that the volcano may come back to life anytime. We wouldn't worry though, statistics are on your side.
#10 Cave Of The Crystals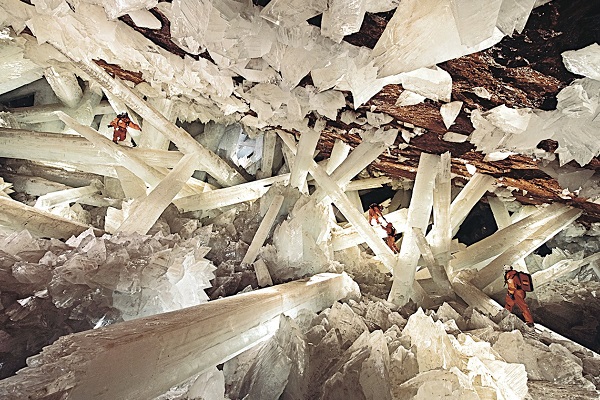 Where: Mexico
Holy Krypton, Batman! The Cave Of The Crystals sets itself apart from the rest, simply because of its chamber of criss-crossing gypsum. Located at the depth of a 1000 feet, this great cathedral of crystal is not accessible for tourists due its dangerous conditions, with temperatures rising up to 136 degrees. We're pretty sure this is nature's idea of a modern art exhibit, and there is no other place quite like it.
Any underground wonders that you know of, nomads?
Main photo credit:
1
. Photo credits:
1
,
2
,
3
,
4
,
5
,
6
,
7
,
8
,
9
,
10
.