If you want to be close to the action in Singapore (and let's face it, it's no easy task for a tourist to navigate around) Naumi Hotel is where you need to book a room. We did, and it certainly didn't disappoint. From great service to the most delicious chocolate muffins at breakfast, Naumi Hotel treats each guest like a VIP.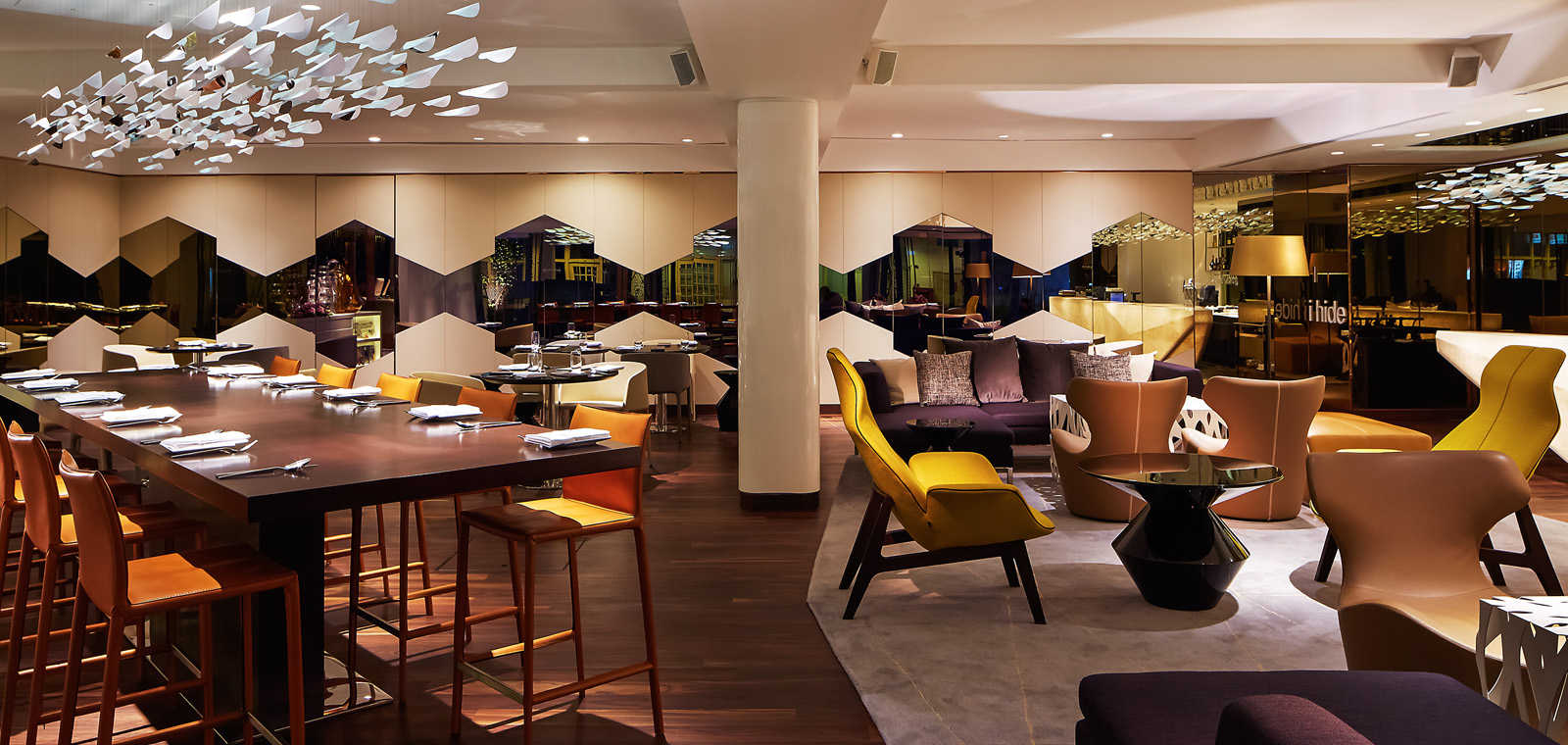 The boutique hotel is located on Seah Street; steeped with good eats all around (must try: pastries at Clinton St. Baking Company), and walking distance from the Singapore Art Museum, National Museum of Singapore, Raffles City and Suntec City Mall. The famous Raffles Hotel is right outside your doorstep too.
Hey ladies, there's a floor dedicated to girls-only rooms, with a security glass door to keep others at bay.
Naumi Hotel is in fact, just as fashionable as its address. The design is much inspired by art and fashion as you will find rooms reminiscent of Chanel's decadence, or Warholian colour. That's the best part about the hotel — you'll always be surprised by something strikingly bold and fashionable, like digital art in the lobby,  or 3D lettering in the corridors that use mirrors and angles for drama.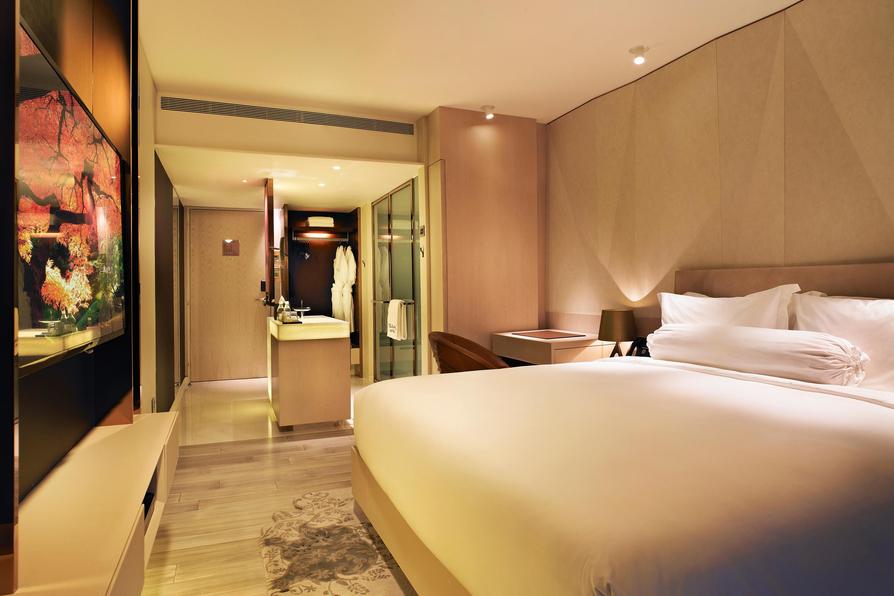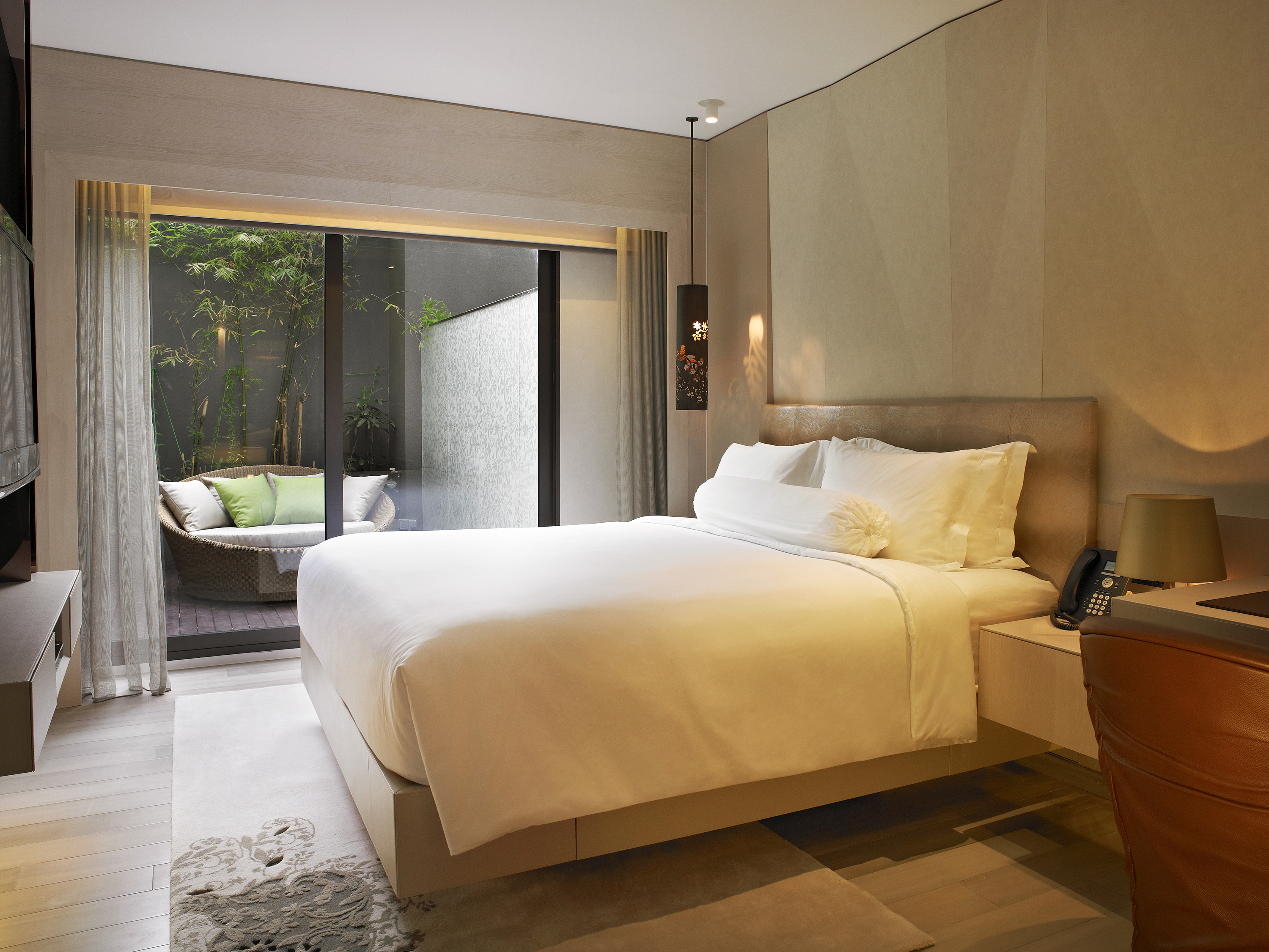 The rooms: There are four different room designs to choose from. The most basic is the Habitat, that sleeps two people and comes with all the same facilities as its big sisters; an Apple TV, seven layer bedding in 400-thread count Egyptian Cotton, WiFi, and AirPlay Mirroring for projecting your Macbook to the TV. Impressed by the gadgets? Top it off and  rent a Xbox or Nintendo Wii gaming console at the lobby.
If you fancy an upgrade, there's the Oasis that comes with a bathtub, Patio for well, a patio, Gabrielle & Camelia inspired by Coco Chanel, and Eden and Nirwana that takes on Andy Warhol.

Need a tub? Book the Oasis room
Vanities are provided by MALIN + GOETZ (we stole a couple more). The bathroom glass walls fog up at the switch of a button — good idea, if you're sharing a room with someone you're not THAT comfortable with just yet. All amenities come with cute, cheeky tags, like "blow me" for you guessed it, the hairdryer and "turn me on" for the remote box.
A slide-out wall separates the bath area from the bedroom. That's where you'll find hidden fitted shelves with all your kitchen needs, a Nespresso machine and yes, daily complimentary snacks. Check your mini fridge too — even the tiny alcohol beverages are complimentary.
In the evenings, Naumi Angels come knocking with cookies and drinks.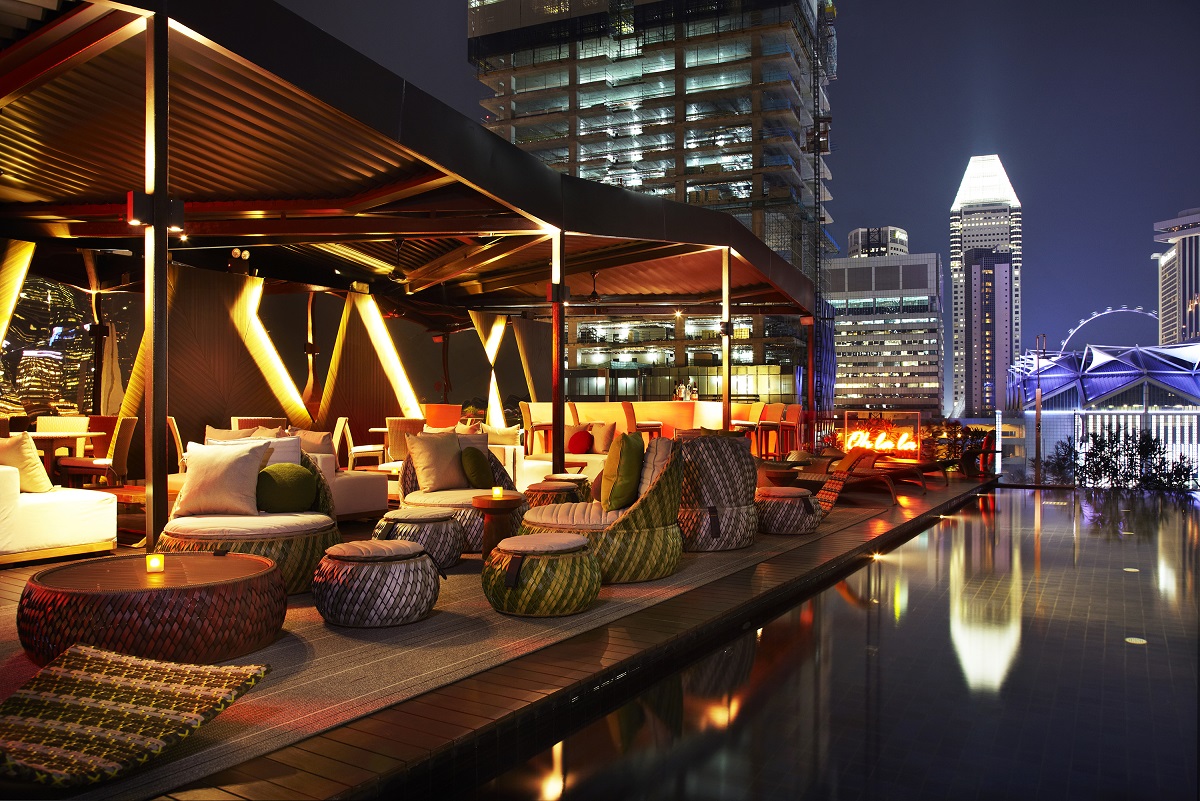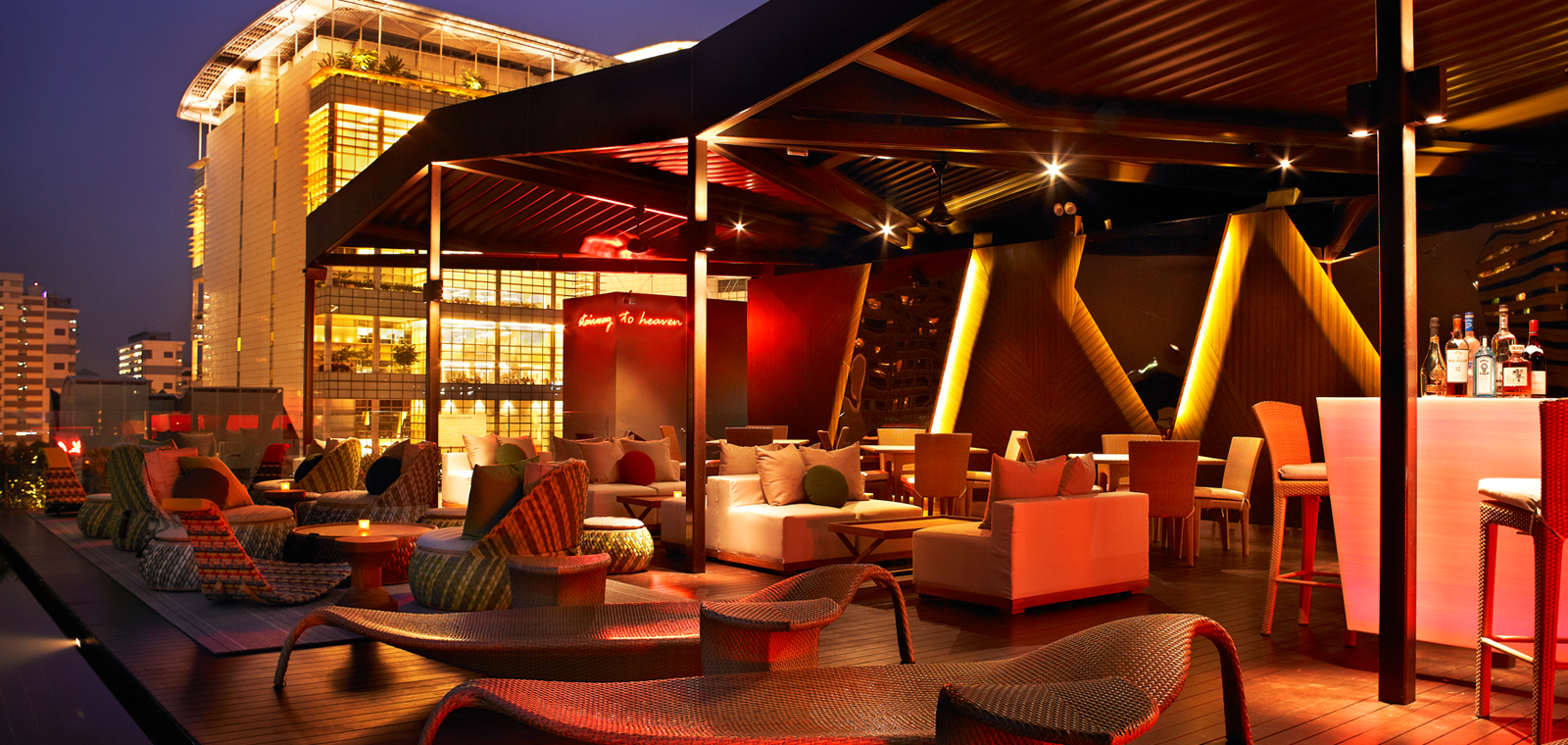 What to do:
1. Wake up for breakfast. Roll out of bed and head to the buffet spread at the Table by Rang Mahal on the ground floor. Need your morning caffeine? No house pourings here if you prefer to have something like a latte or flat white — they'll make any coffee you ask for.
2. Break a sweat. If you're not out getting in your 10,000 steps for the day, stay in and head to the 24-hour gym. There's a yoga room and you can request for yoga mats too.
3. Stay for the happy hour. Every evening the hotel holds a free flow of wine and beer for hotel guests. Even if you're checking out, you can still come back for drinks on the same day. The bar is open till midnight during the week and till 2am on the weekend.
4. Business as usual. Naumi has business rooms, which unlike those seen in many other hotels, has a very warm, feminine feel and even sheepskin rugs.
5. Get high. Take the elevator up to the 10th floor to experience Naumi's speciality — the rooftop pool and lounge. Colourful ratan chairs flank the wooden floor and hug the infinity pool.
Nomad rating: 5/5
Most memorable: Cute catchphrases  on amenities that make you want to nick everything you see!
We'd recommend it for: Young couples and female travellers, especially solo female travellers.