What do you do when you are in one of Europe's coolest cities? Well, don't be a damn tourist – you'll want to try to fit in, of course! In Budapest, you do just that by hanging out in what the city calls a "ruin bar." Unique only to the Hungarian capital, these hip hang-outs are actually bars, pubs and clubs set in dilapidated ruins (hence the name), which have attracted fun-loving locals (and now, tourists) looking for cheap drinks, good music and a good time. A visit to Budapest is never complete with a night in a romkocsma and, here, we've sifted out the best ruin bars worth visiting while in the Pearl of the Danube.
#1 Szimpla Kert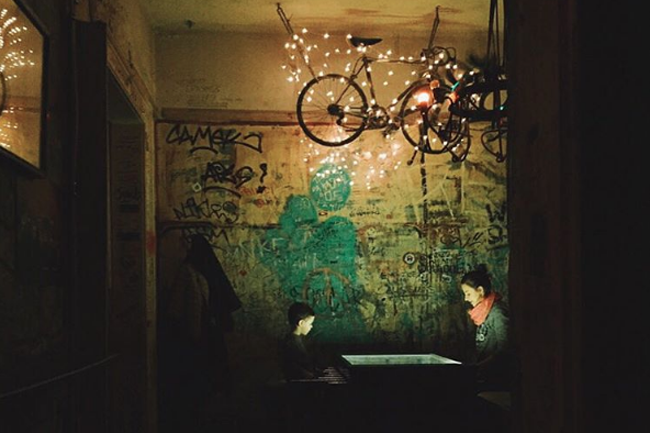 In the grand tradition of giving respect where respect is due, let us first introduce you to Szimpla Kert (Simple Garden), the first ever ruin bar in Budapest and a pioneer which have set the barometer for all romcoksmas to come. Founded in 2002 and currently located in the trendy seventh district, the bar features rooms filled to the hilt with mis-matched and repurposed interiors, as well as random bric-a-brac, that gives the place its distinct, eclectic character too cool to pass up.
#2 Instant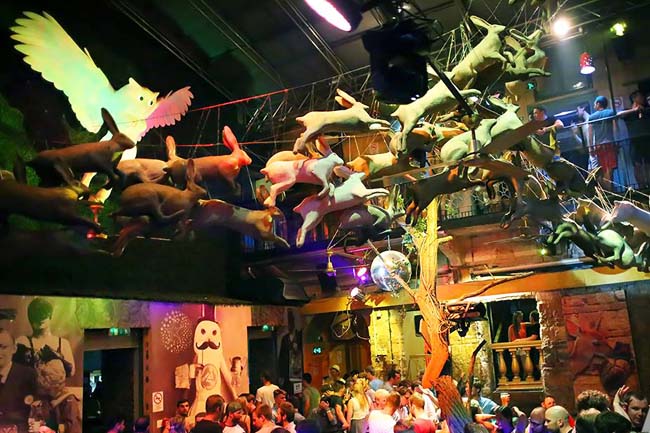 Sure, Instant was conceived from abandoned apartments and houses old, mis-matched décor, but it is no sleepy joint. Located on Nagymező Utca (aka party central), Instant is more accurately a ruin club than it is a ruin bar, so a chill and sober night expect from it not. It is also the biggest in Budapest with 26 rooms, seven bars, two gardens and seven stages that are open daily until 6.00am, so try to go when you don't have an early flight the next day, you party animal.
#3 Fogas Ház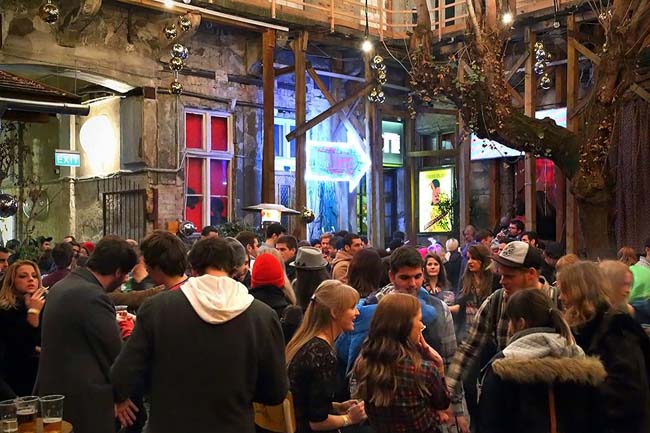 With its packed cultural events calendar, ruin bar Fogas Ház is one for the culture vultures. Not only is this place less tourist-y, it is also  a favourite watering hole for the city's creative set, who like performances or film screenings to go with, as some people would claim, Budapest's best Margherita pizza.
#4 Kuplung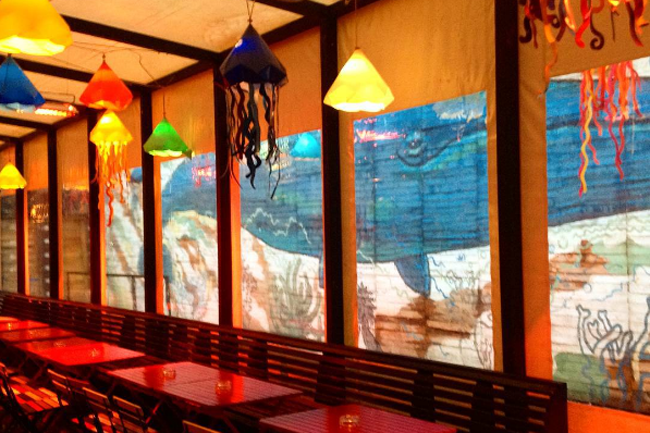 Kuplung is Hungarian for "clutch," its name probably an ode to its past auto repair shop life. But despite its rather mechanical monicker, this place is far from its gritty former incarnation. In fact, it's quite the opposite. It is a courtyard bar famous for its vibrant vibe, colourful interiors and, a genius idea that all bars of the world should have, half-price Mondays.
#5 Púder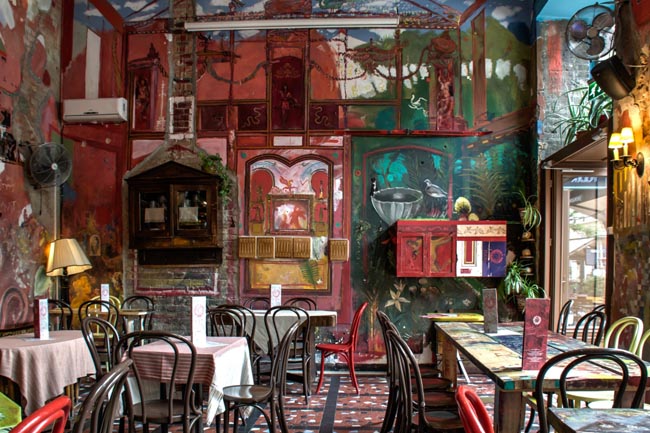 If you fancy yourself a bit of an art fan who prefers art galleries over bars, or meaningful conversations over grinding it out on the dancefloor (to each his own, we say), well fret not, there is also a ruin bar made just for you and your kind. Púder is a ruin bar that features interiors decorated by Hungarian contemporary artist Bertalan Babos Zsili and also hosts regular art exhibitions. One thing's for sure, you'll definitely feel a bit more cultured than the average tourist after a visit to this place.
This calls for another Eurotrip!