#1 Where do you go when your ski-itch hits?
Figuring out where and when the best snowfall to scratch your need for ski can be a wicked guessing game. And that's even before we take into account climate change. The most common questions our reservations team have to answer are "Will there be snow at this time?" or "When's the best time to go?".
We can't predict the weather, neither are we meteorologists but there is now an algorithm that helps to answer these questions. Be Snow Sure uses 10 years of historical snowfall data from 200 of the world's best resorts to predict the best resorts to hit the slopes.
#2 Best flight ever?
Ever boarded a flight only to bump into your old friend? A Qantas flight last week sat Nicole Kidman and Russell Crowe next to each other on their long-haul flight from Los Angeles to Sydney.
Hey @Qantas thanks for getting me home in time for Christmas out of the craziness that is LAX, and thanks for the pure gift of sitting me next to one of my favourite people in the universe. pic.twitter.com/uSYZVSX4nz

— Russell Crowe (@russellcrowe) December 21, 2019
#3 Fancy owning a French castle?
If co-owning a crumbling 13th-century fortress is listed somewhere on your to-do list, shares of Château de Vibrac are available for a limited time. For only €50 per share, you can own part of the 12-acre estate located in the region of Cognac.
The collective purchase is being offered by Dartagnans, a heritage preservation company, and Adopte un Chateau, a nonprofit restoration association. The project aims to restore the castle to its former glory and owners will be able to follow the progress of the restoration works and attend events held on the premises. Would you say yes to lifetime access of the château and a plot of the garden bearing your name?
#4 MDL Beast, Sofia Richie & the sponcon culture
View this post on Instagram
If you've been following travel news you might have heard about MDL Beast, a "soundstorm" music fest in Riyadh, Saudi Arabia. Influencers were reportedly paid cool six figure sums to attend and post on Instagram but many are facing backlash for their association.
The kingdom has been trying to boost tourism through entertainment and tourism. Visas as well as certain dress-rules for female tourists have been relaxed (although they still need to be modest). Many commenters are calling these blatant distraction from the severe human rights issues, lack of LGBTQ rights, and the murder of journalist Jamal Kashoggi, even going so far as to shame the celebrities and influencers who attended as sell-outs.
#5 Airport yoga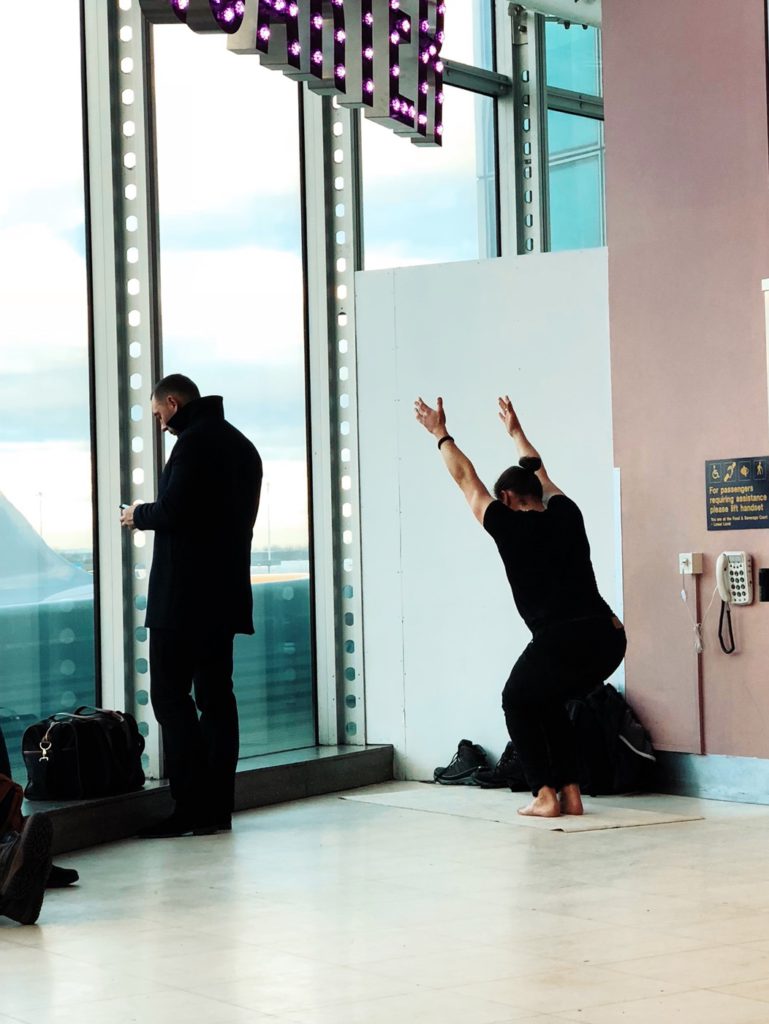 Travelling during peak periods can be stressful. Long lines, crowded waiting rooms, flight delays, rushing from one terminal to another, overused toilets!? At least six US and some international airports are tapping into the trend of offering yoga rooms and safe spaces for travellers to take chill-out.
Lauren Biese, a yoga teacher and founder of Good Karma Integrative Yoga, says, "Traveling for long hours at a time can not only be stressful, but sitting for extended periods of time can have negative short-term and long-term effects on the body," she points out. "Having a safe space to unwind, meditate, and move your body could benefit any traveler, but especially those who travel long distances."