We'll admit it, sometimes the best way to wind down at the end of the day is with a good tipple. There is something so relaxing about enjoying a cocktail as the sun sets over a tropical paradise like Samui or in front of the fire in your Niseko chalet. This is why we were so excited when the results of the Spirited Awards were announced. While bars in the United States and Europe dominated the awards, Singapore stood out as home to the Best International Cocktail Bar (and then some).
Singapore's ATLAS took away the award for Best International Cocktail Bar. The grand lobby bar at Parkview Square was inspired by the Art Deco skyscrapers of New York – a celebration of the 1920s and with the grand cocktails to match.
ATLAS is vying to become home to one of the world's largest gin libraries and has a collection of over 1,300 gin bottles with more added each month. This library helped it to also win the Spirited Award's World's Best Spirits Selection.
When visiting, as tempting as it might be only to enjoy all the various cocktails that the white-jacket clad bartenders carefully craft, you should take a look at the bar's rare wine and champagne list.
P.S. If you're based in Singapore and love gin, join their Juniper Society. On select Tuesday's each month, the society hosts a gin tasting session and social hour.
Read also: Nine cocktails and what they say about where you should travel this summer
Other winners in Asia: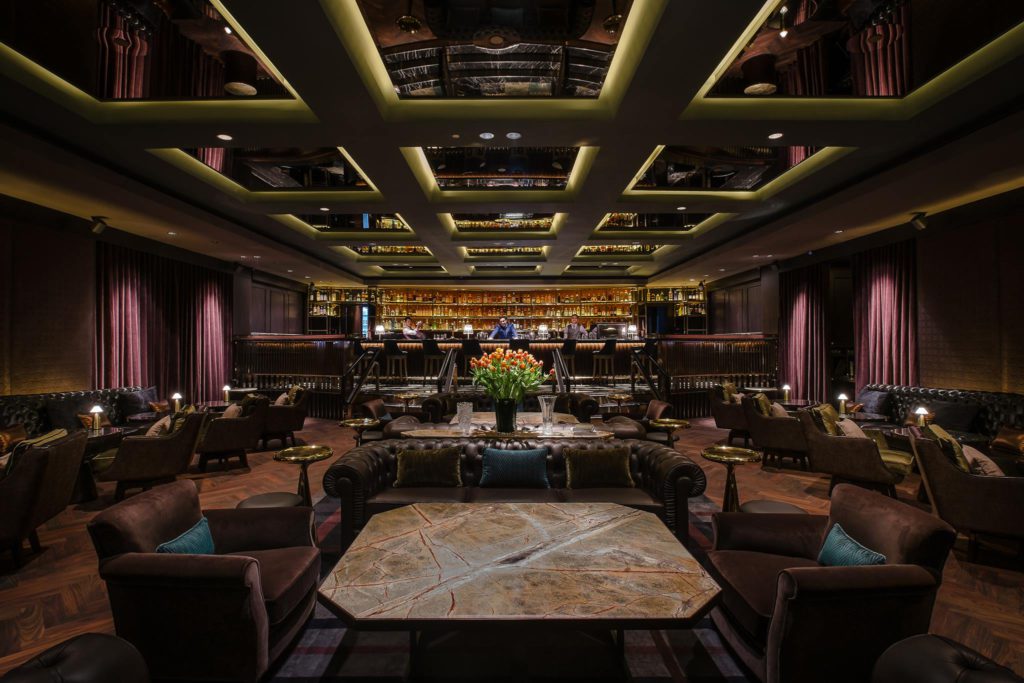 Regent Singapore's Manhattan bar went home with the title of Best International Hotel Bar. Manhattan is a celebration of the golden age of cocktails – think a Manhattan-style speakeasy with low lighting, lots of leather and dark wood. The cocktails are designed to make you feel like a New Yorker. On Sundays, they have cocktail brunches with unlimited craft cocktails, beers, wines and Bloody Mary.
Sydney's Maybe Sammy, a 1950s Las-Vegas themed cocktail bar, won the title of Best International New Cocktail Bar. The bar, which was named for rat pack member Sammy Davis Jr., has a menu made up of eight signature drinks, each inspired by favourite venues of the rat pack. The drinks here are far from ordinary – including a one served with homemade scented hand cream.
Read also: Bar-hopping: 6 bars in Koh Samui you must visit
Where are you enjoying a tipple this weekend?