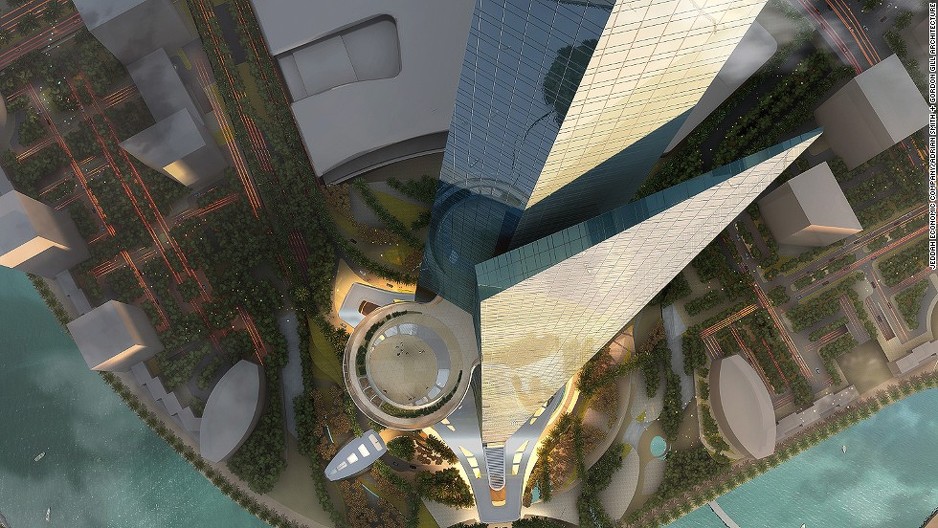 Sorry, Dubai.
Saudi Arabia has big plans (or tall plans) to start construction on the soon-to-be world's tallest building, aptly calling it The Kingdom Tower. At 3,280 feet, it will indeed tower over the 2,715 feet tall Burj Khalifa.
The Kingdom Tower is part of a whole new Jeddah City development. Mounib Hammoud, Chief Executive Officer of Jeddah Economic Company described the project's aim as "creating a world-class urban center that offers an advanced lifestyle, so that Jeddah may have a new iconic landmark that attracts people from all walks of society with comprehensive services and a multitude of uses".
The tower will be completed only in 2018 but already construction has reached up to nearly 30 floors. When it's finished there will be 200 floors! Jeddah City promises to be quite the sight too, stretching across more than 1,200 acres and overlooking the Red Sea. And good news, nomads — a Four Seasons Hotel is being built as well.