Let's be honest: given the chance, we'd all pack up and live our lives by the beach. Oh, to wake up to the sun, sand and sea at our doorstep on a daily is indeed a sunny prospect! Until then, we're going to dream about these waterfront properties that not only come with views of the infinity and beyond, but their contemporary take on typical beach side dwellings also serve as design inspirations.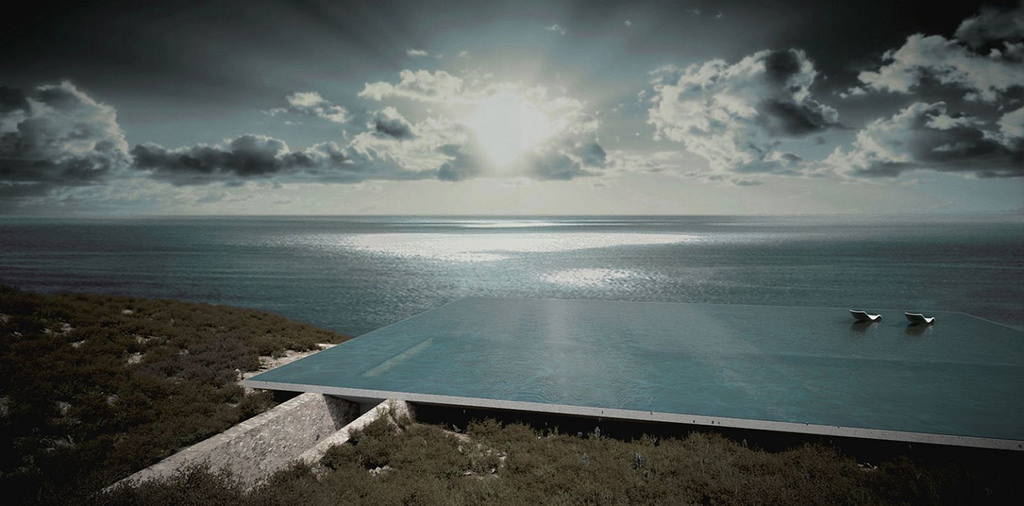 Where: Tinos Island, Greece
What: Nestled amongst the rugged landscape of Tinos Island, this sleek design wonder sits on sloped grounds that boast panoramic views of the Aegean sea. Designed by Kois Associated Architects, it was named for its ability to reflect its stunning surroundings – the single storied structure's rooftop pool produces a visual effect of water extending into the horizon and becoming one with the sea. During the day, the pool reflects the surrounding rocky terrains and at night it reflects glittering stars.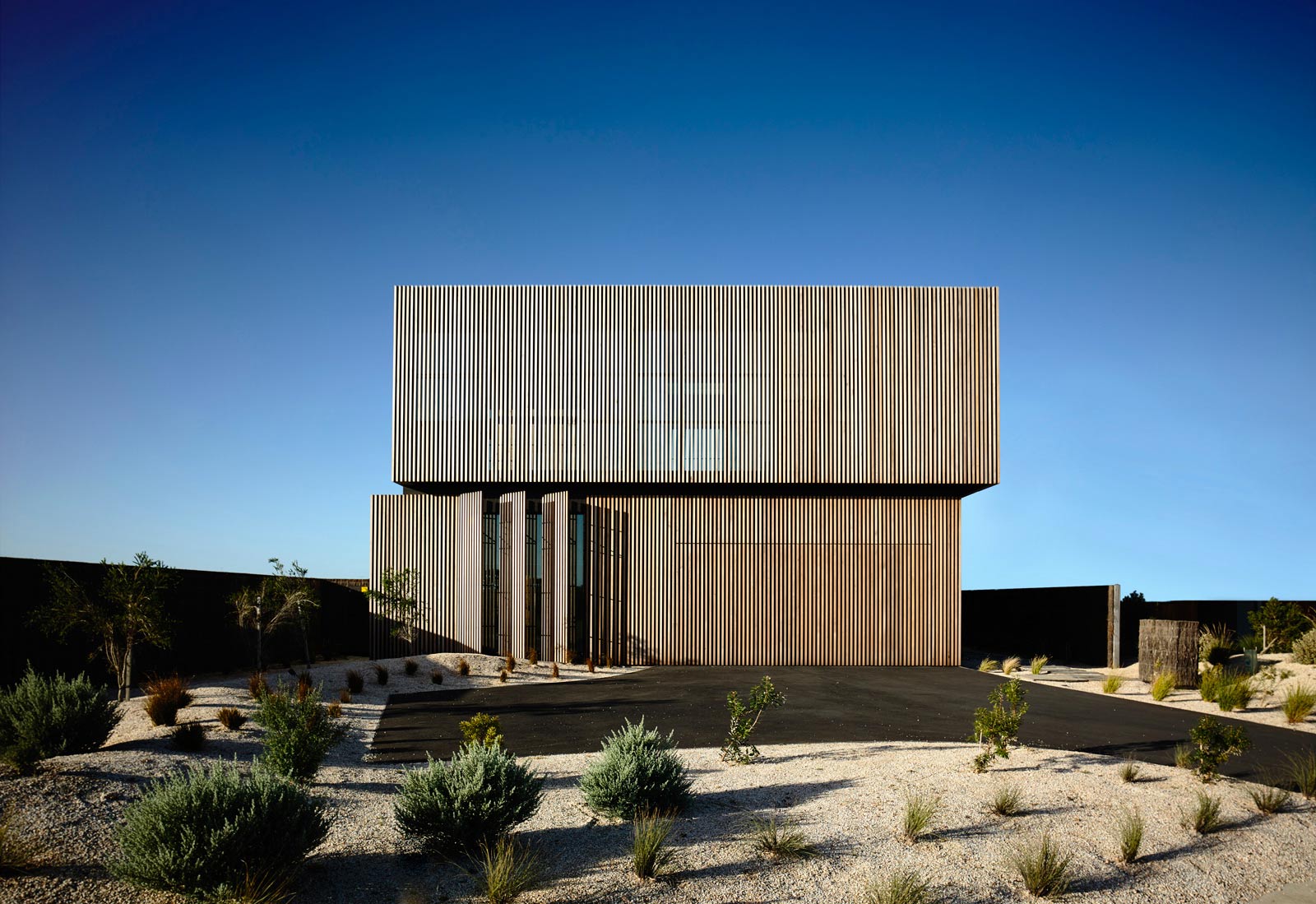 Where: Victoria, Australia
What: This three-bedroom timber and concrete beach house in the coastal town of Torquay was smartly designed Wolveridge Architects to protect its inhabitants from extreme weather conditions, whether they are seeking respite from the summer heat or the winter winds. The windows are concealed by shutters, while hidden courtyards within the building serve different purposes: some to provide ventilation and natural light, entry or exit into the building and even a barbeque area.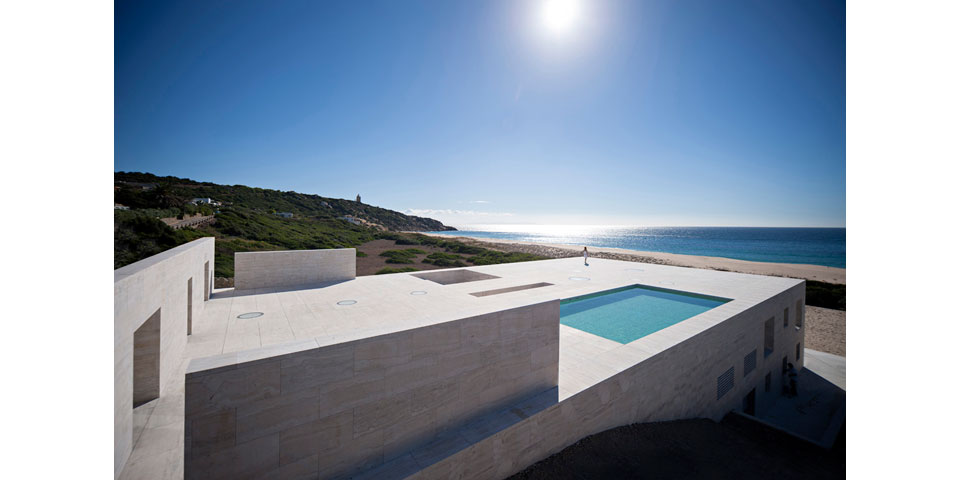 Where: Cádiz, Spain
What: Built to resemble a jetty that juts out to sea, the House of the Infinite was conceived by Spanish architect Alberto Campo Baeza as a piece of landscape architecture with cool design elements that seamlessly blends it into the infinite horizon. The sand-coloured travertine stone which it was built with, for example, looks sleek modern but is in fact an homage to Cádiz's Roman heritage. There's also the rooftop with a sunken pool and its two lower levels that houses modern and minimal living quarters.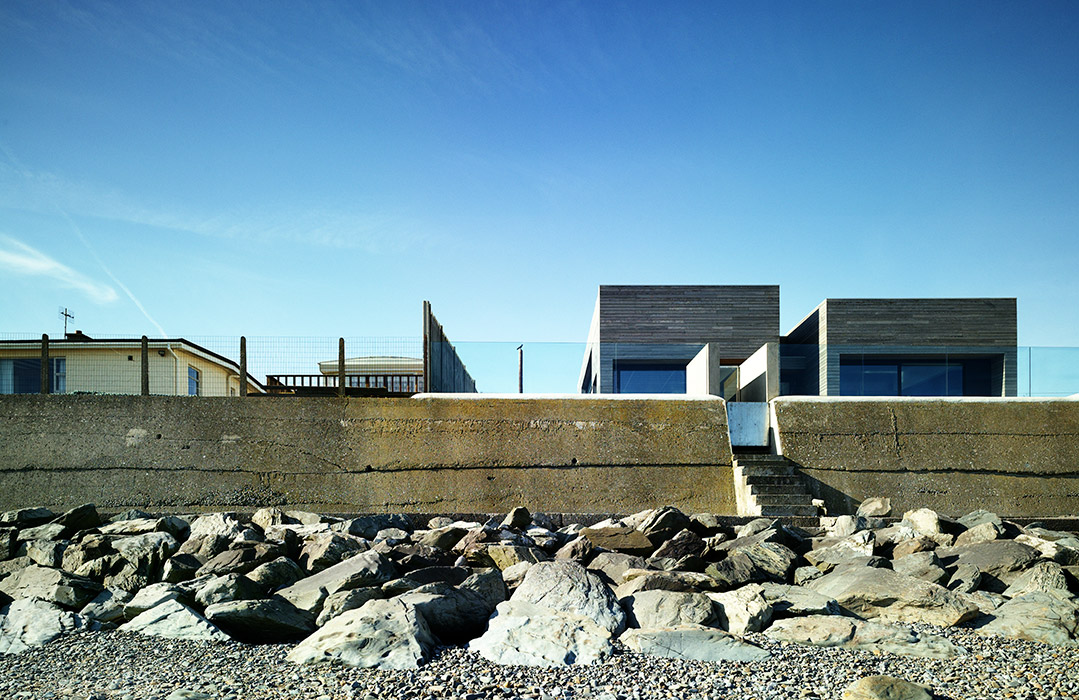 Where: County Louth, Ireland
What: The site of a former summer chalet with its own access to the beach, this award winning property ('Best House', Irish Architecture Awards 2011) was built using untreated Douglas fir, lending a natural aesthetic to the structure. Designed by the Dublin based A2 Architects, the house is split into two halves that's connected by a glazed corridor, so it embraces views of the Irish Sea to its east, the potato fields to its west and allowing sunlight to shine through from morning to evening.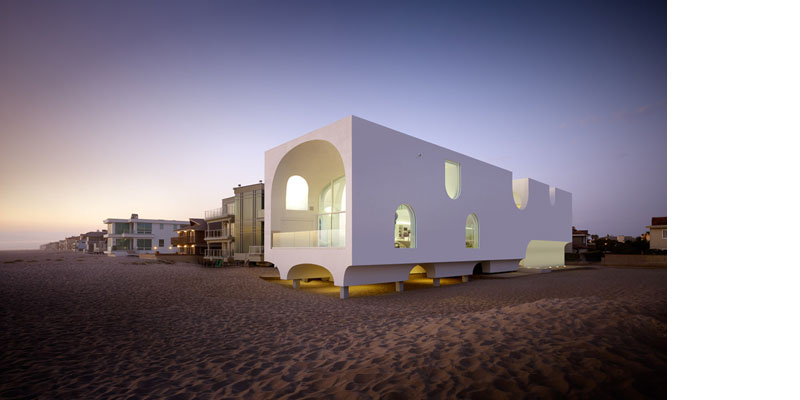 Where: Oxnard, California
What: Having rendered its name from the house's stacked and unidirectional vaults or rooms that highlight the continuation of the horizon, the Vault House is modern yet distinctly retro in its resemblance to the typical 1920s shotgun house. Situated on a densely populated beach in Southern California, this Johnston Marklee designed structure almost resembles a block of Swiss cheese with arched openings into its living spaces – talk about a unique place to shake off the sand!
Tell us about your favourite contemporary design properties!