Siem Reap, you have our hearts. Last week we took a trip to Cambodia, and immediately fell in love with its people, Khmer cuisine and of course, Angkor Wat. By day you'll want to take in all the sights but by night, nothing beats a comfy bed in one of the best hotels in Siem Reap, Sarai Resort and Spa.
This Moroccan-inspired resort could not be situated in a better and more convenient location.
It's a five to 10 minutes away from all the touristy spots, in any direction you're headed both on foot or in a tuk-tuk. For starters, Wat Danmak, Siem Reap Art Centre and Angkor Trade Center are a 10-minute walk away. Pub Street, Old Market as well as the night markets are a five-minute tuk-tuk ride away, and Angkor Wat is a 10 minute ride away, or 15 at most.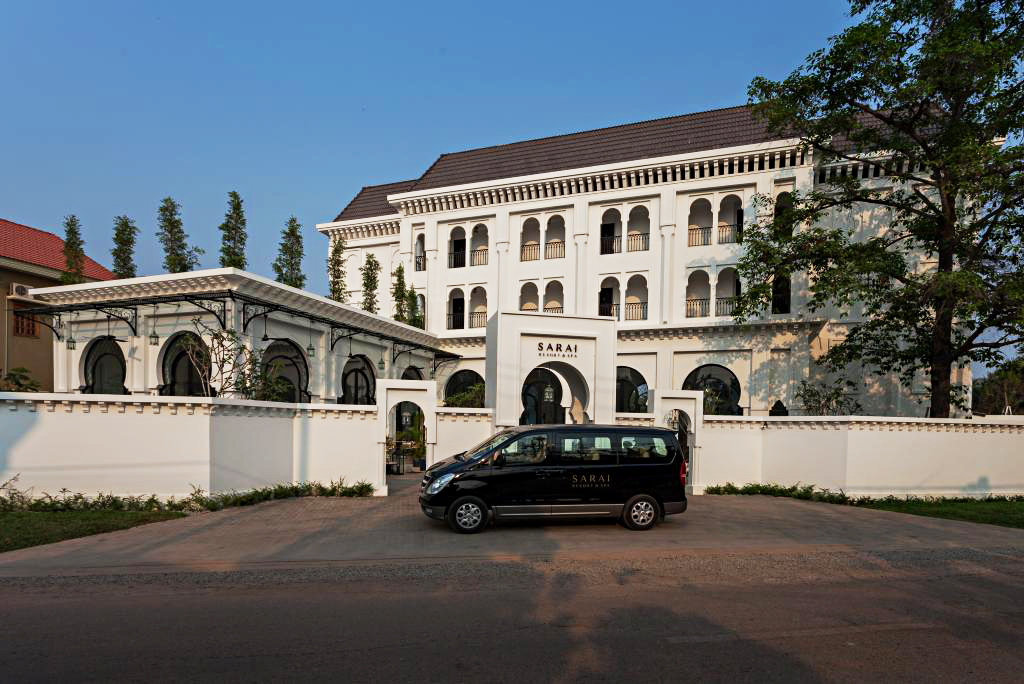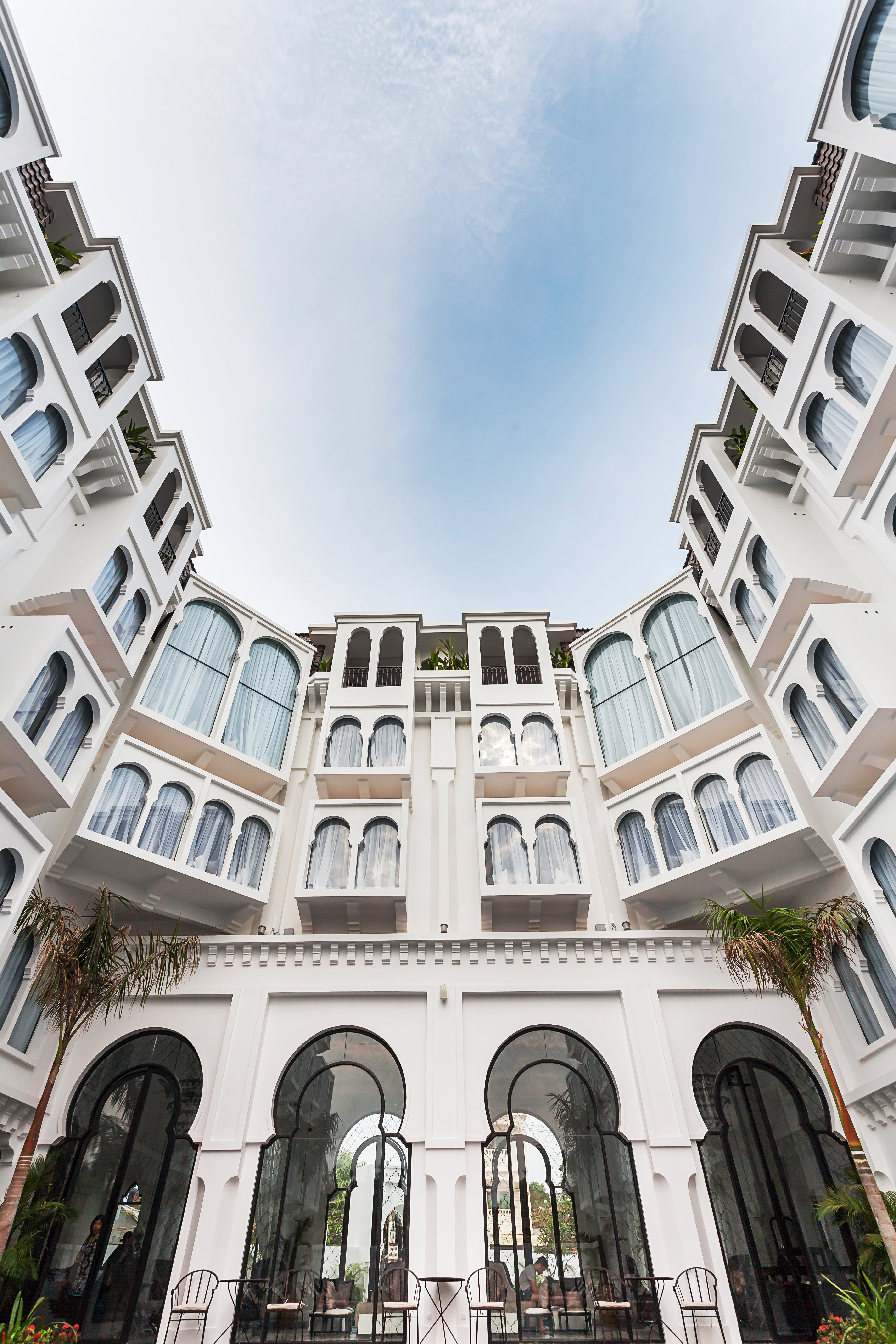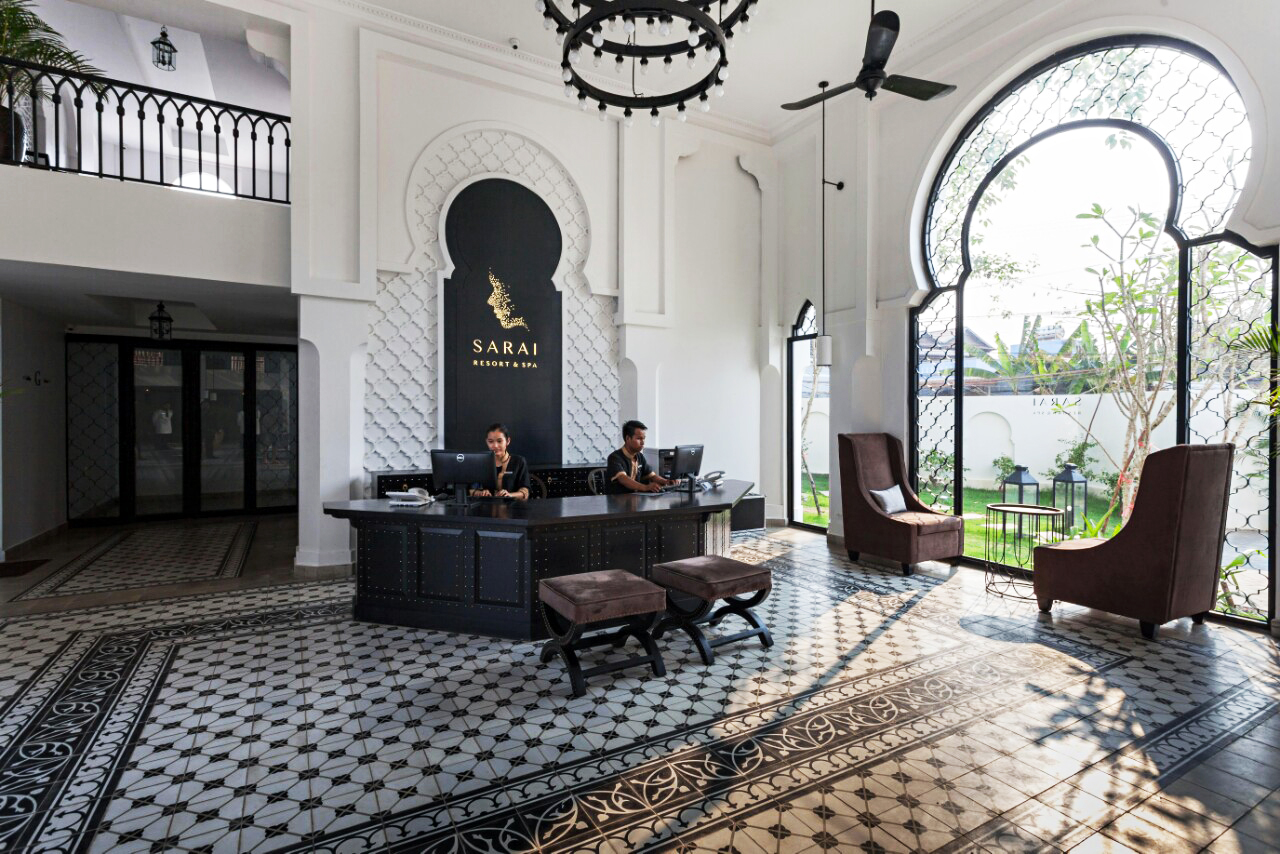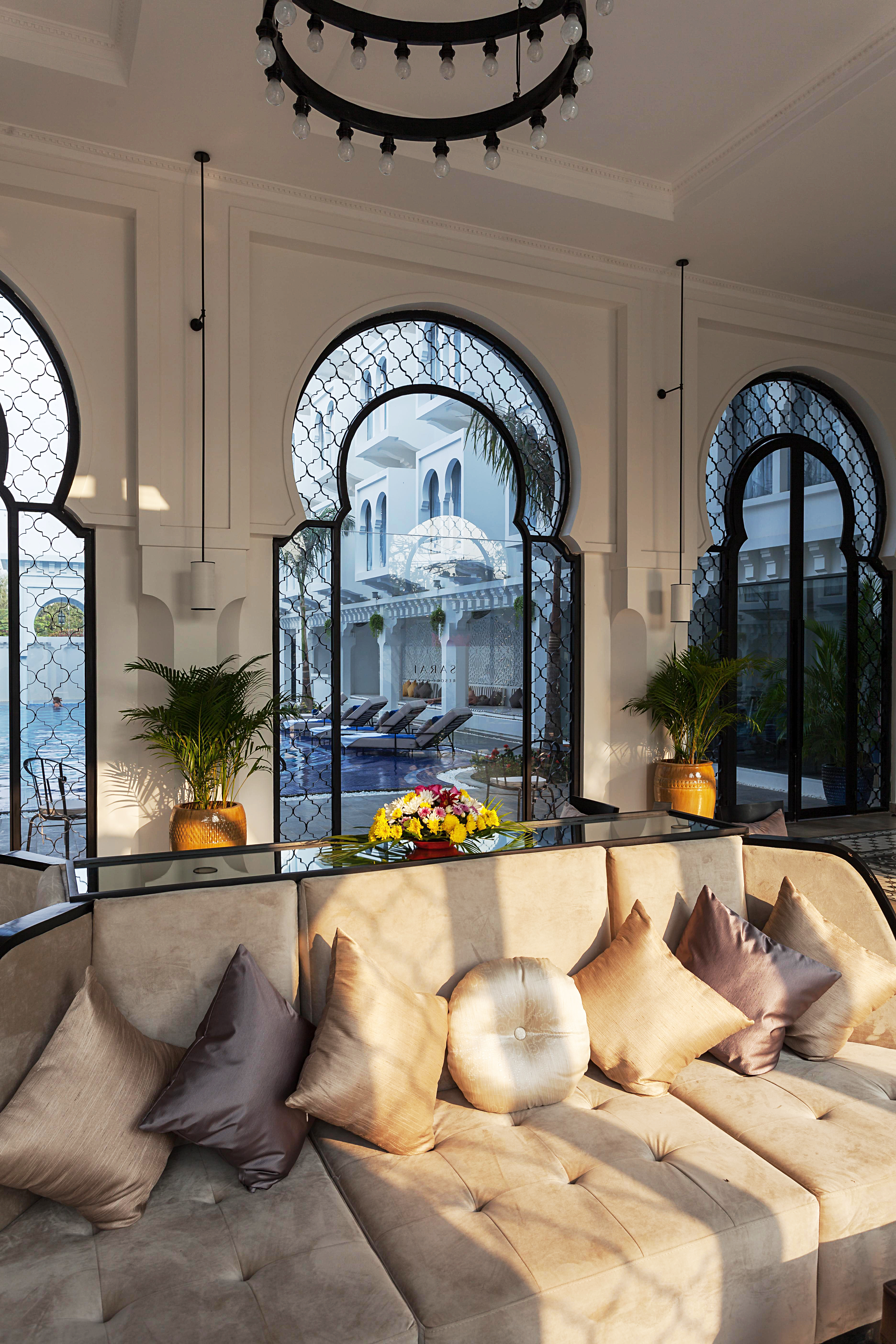 There are only three floors at this hotel. In total there are 48 rooms. We got a room on the second floor.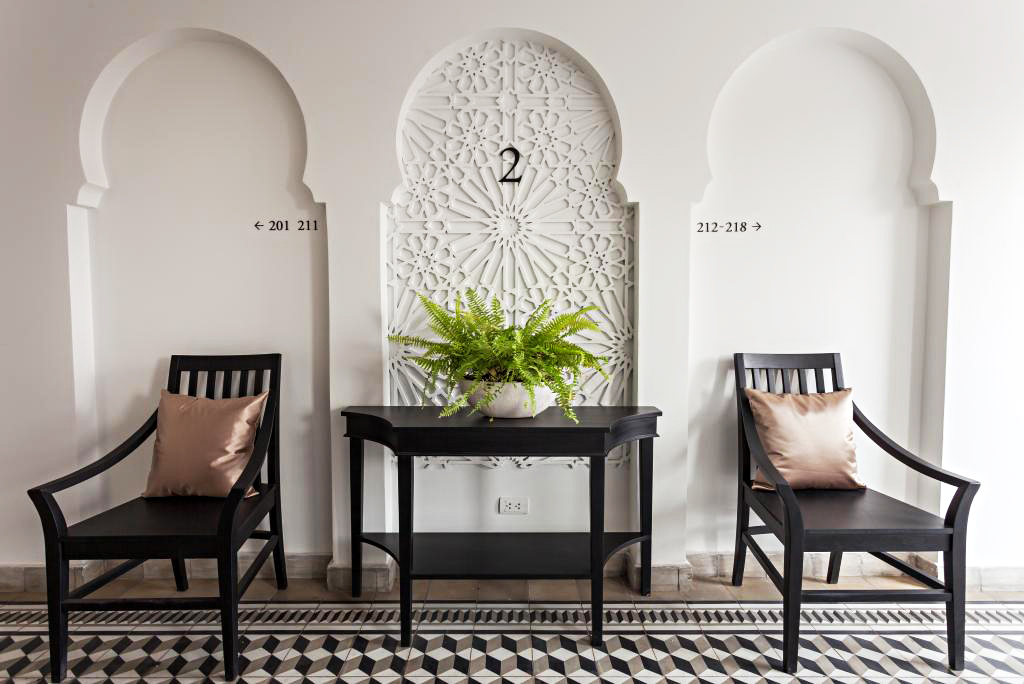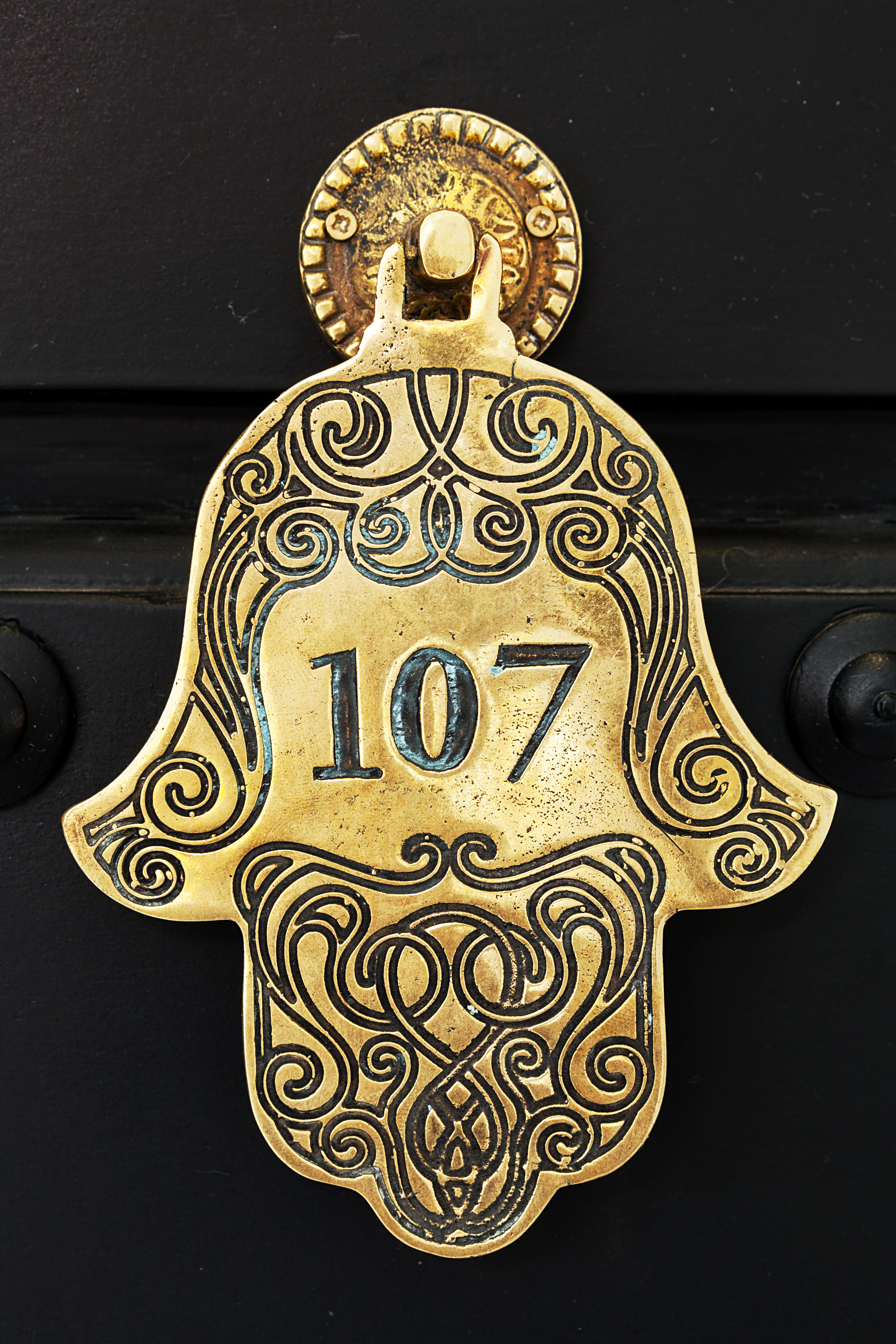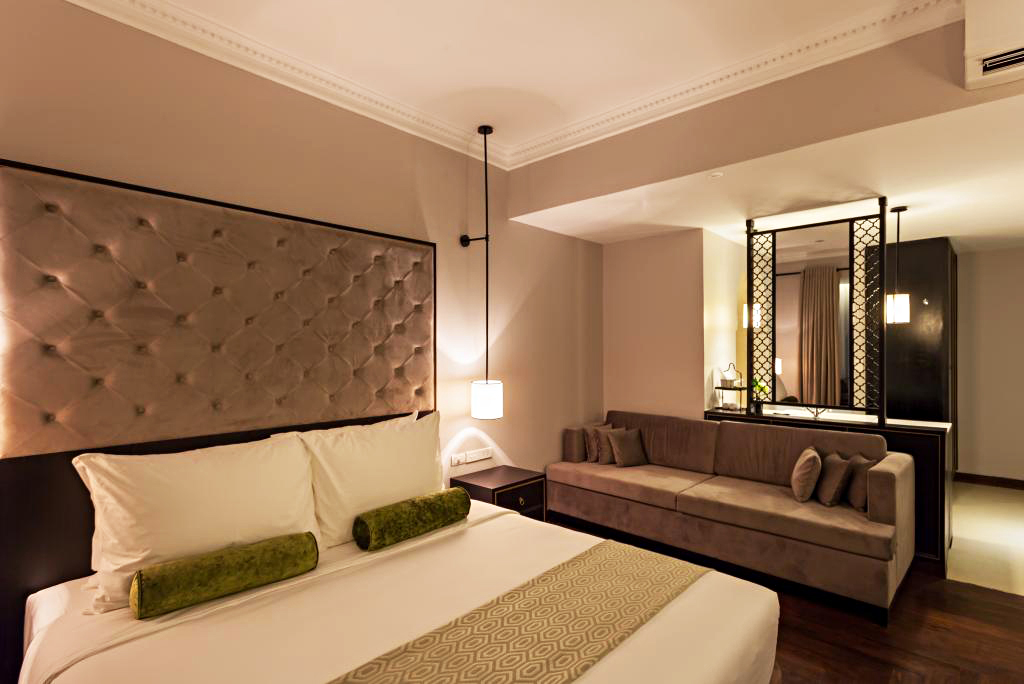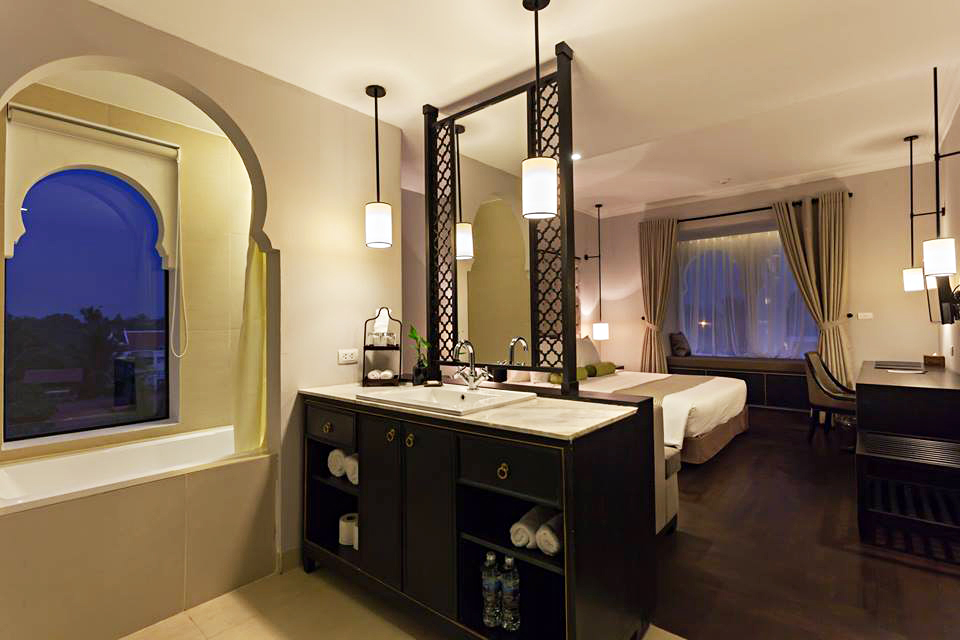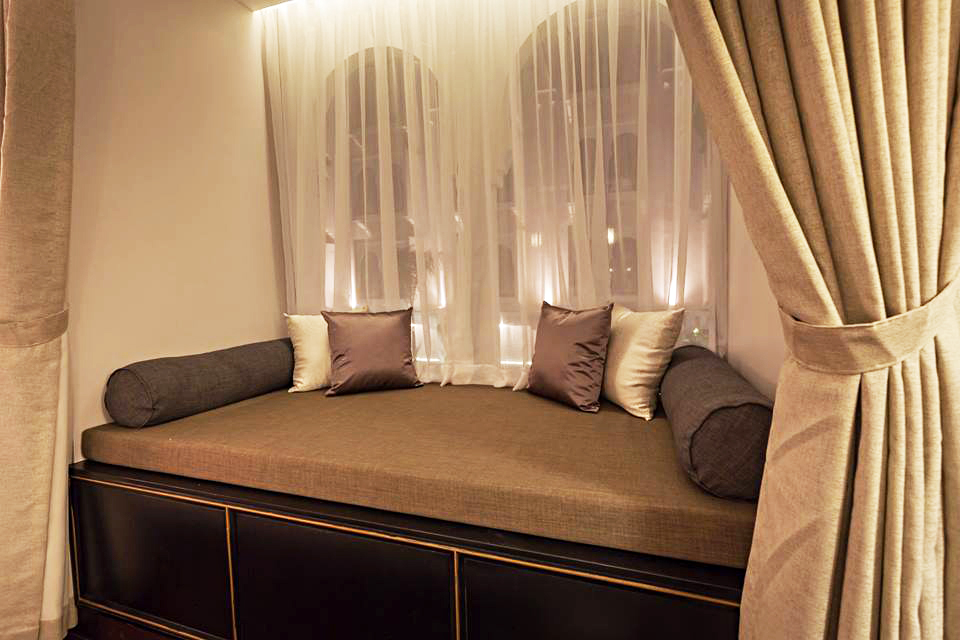 The rooms: The check-in was quick, and after a cooling refreshment it's time to check out the rooms — always exciting! The walkways feature Moroccan tile designs and as you can see, the entire hotel is tastefully decorated as such.
Our room elegantly designed, with lots of cashmere pillows and  dark teak wood furniture. We really liked it!
The best bit of the room was the pool view from the daybed. Because the pool (which we'll get to) is set in the middle of the resort, all rooms have this majestic view.
We got a room that sleeps two, but for large groups like families, there are also double-storey suites that have high ceilings and private roof terraces. We saw lots of families when we were here which wasn't surprising — the resort offers baby sitting services and an on-call doctor for emergencies — always reassuring!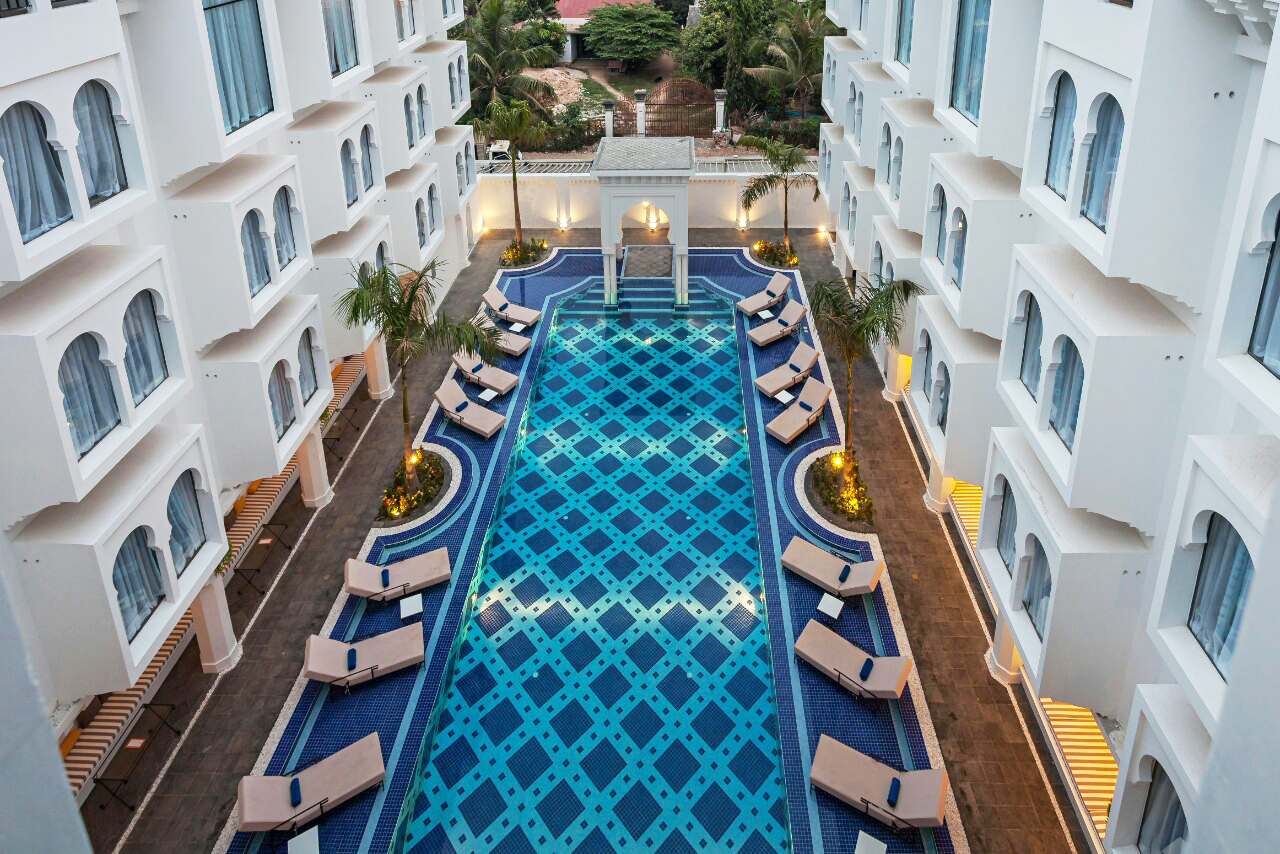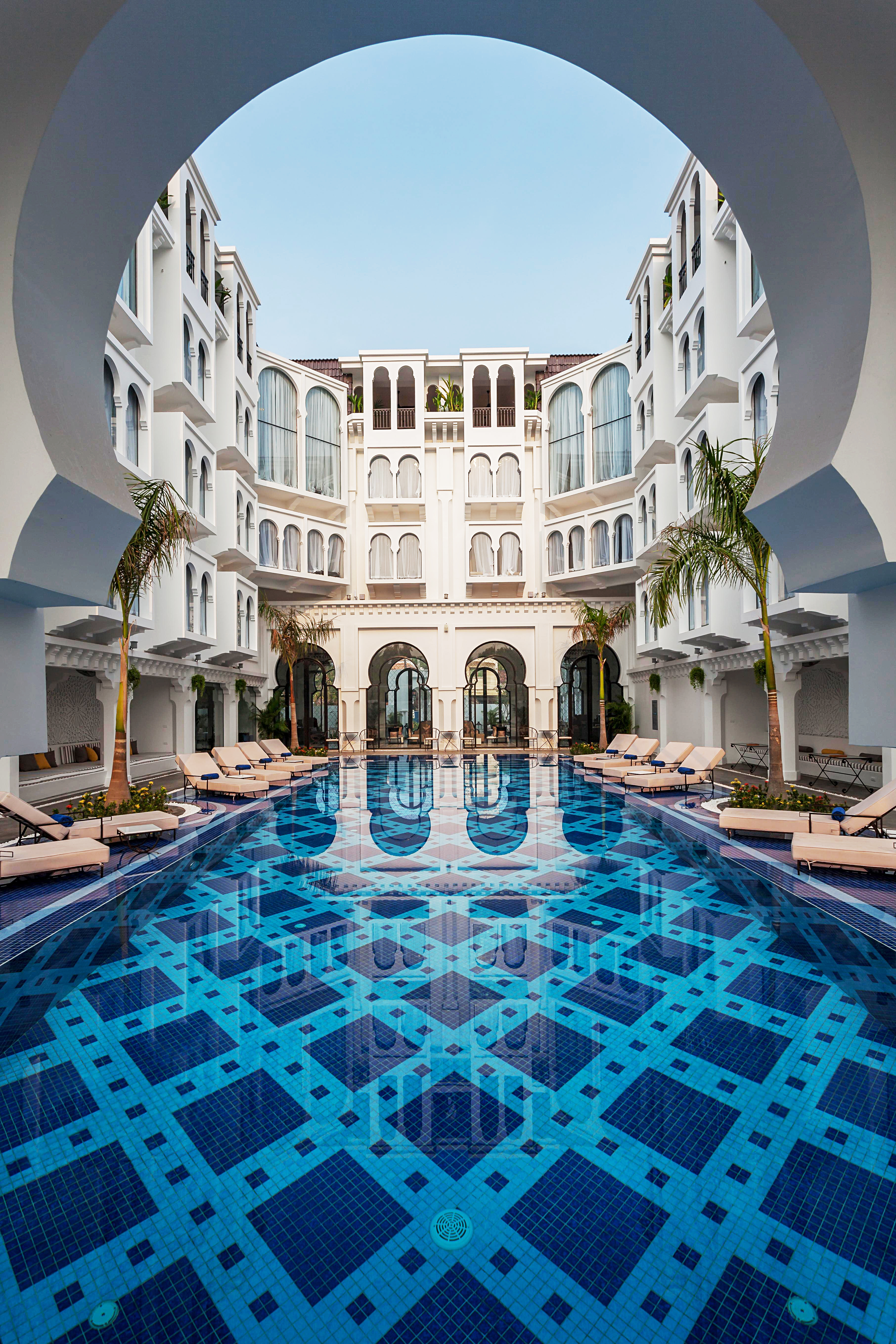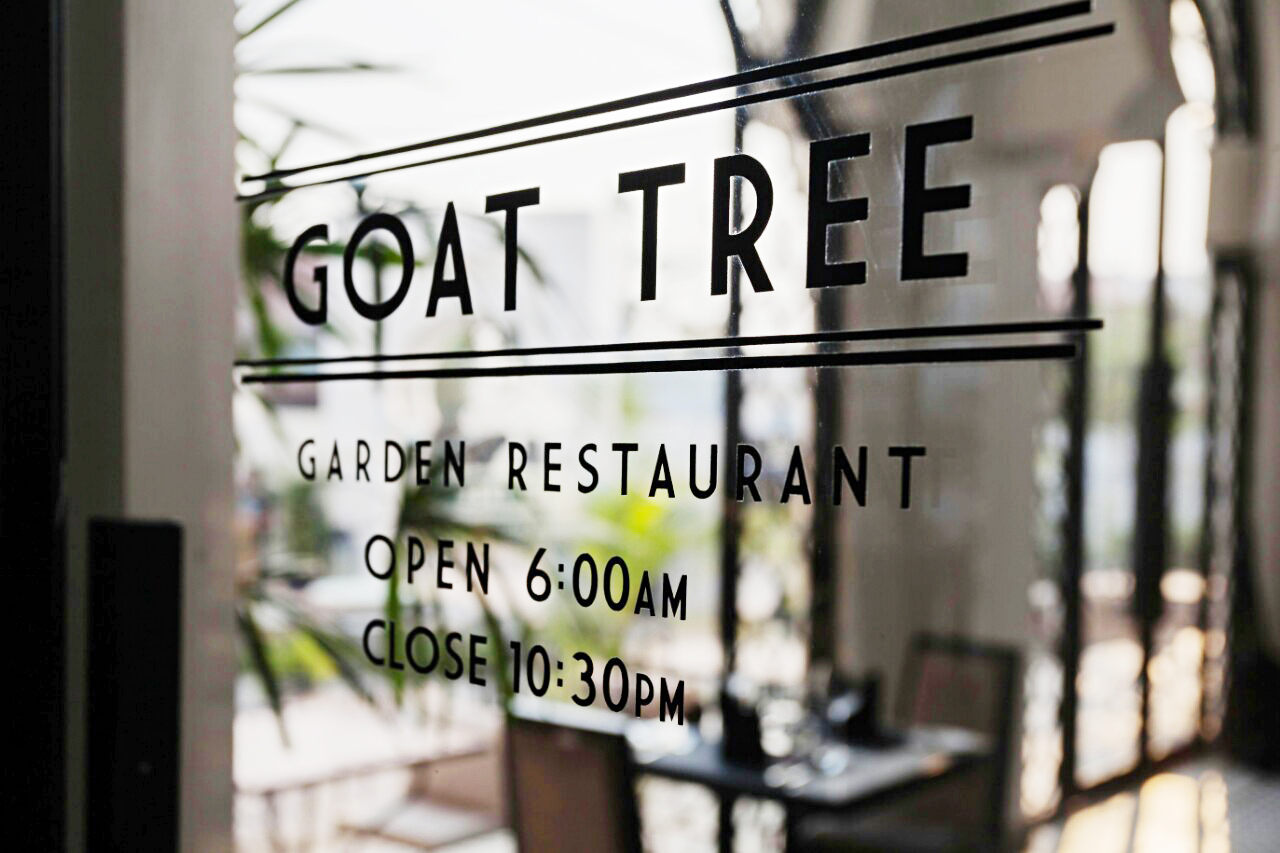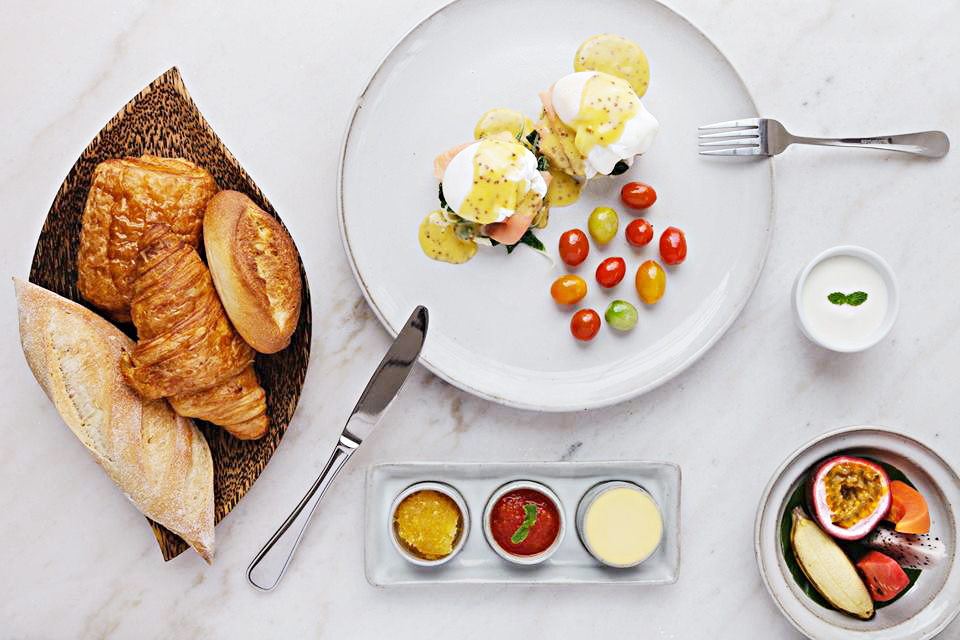 What to do: For a small hotel, there's plenty to do without having to leave its walls. First, get a foot massage by the pool. Anticipate lots of walking around in Siem Reap and you'll see why this should be the first thing you do here. Which brings us to one of the prettiest pools we've ever seen (or swum in!). It's centered perfectly in the hotel, giving you a direct view to the Spanish-inspired tiling and blue waters from every room window, the gym and the lobby area. We spent hours just catching up on reading by the day bed in our room, where a cool breeze greets you.
But we recommend lounging by the pool and having a few cocktails. The hotel runs various happy hour promotions throughout the year, and you'll be joined by other guests with wonderful travel stories and lots of tips on what to do and where to go.
The Goat Tree is a famous place for fine-dining, not just for guests, but known through Siem Reap.
The name 'Goat Tree' has an interesting backstory: apparently, goats climbing argan trees are a common sight in some parts of Morocco — the leaves and fruit are really nutritional. If you're still a little jet-lagged and would prefer to have your meals in bed, you'll be glad to know that room service arrives very quickly — within 10 minutes, in fact — but it doesn't beat sitting by the garden or inside for Asian, western and Khmer food. Breakfast is held daily (complimentary, yay!) at The Goat Tree, where dishes are served a la carte instead of a breakfast spread.
When it's time to head out, there's so much to explore you might not know where to start. We enjoyed a quick lunch at Pub Street, spending a whole day exploring the temples and shopping at the night market. The concierge is extremely helpful and can help you come up with an intenerary, while arranging a tuk-tuk driver for all your trips. They really made our trip all the more amazing so when you go, tell them The Luxe Nomad sent you and can't wait to return.
Nomad rating: 5/5
Most memorable: The food at The Goat Tree Restaurant, but getting a foot massage by the pool is a close second.
We'd recommend it for: Couples seeking some quality time together or families looking for the perfect stay in Siem Reap.
Which hotels have you stayed at recently?