The bustling city of Bangkok is every shopaholic's dream come true. From big flashy malls with luxury brands to busy markets markets for local flavours, unique crafts, trendy garments and home wares, there's something for every whim and fancy. Here's our list of the best markets in Bangkok to forage whilst practicing what momma taught you – bargaining!
#1 Patpong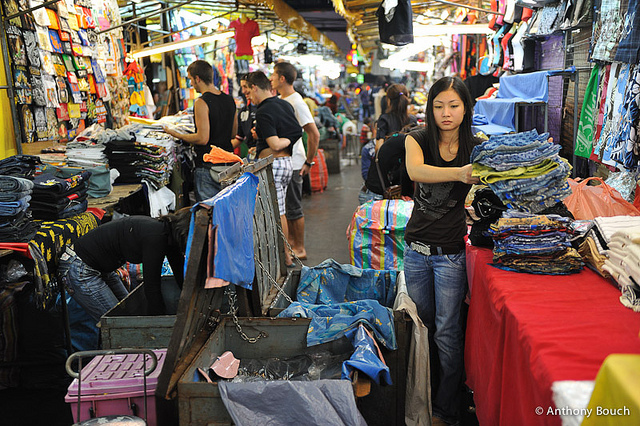 Where: Phat Pong 2 Alley, Suriya Wong, Bang Rak
What: Perfect for some after dinner retail therapy, the Patpong night market is located in the bustling district of Silom, and is a fun and colourful chaos if you're looking to score some bargains in the accessories or casual wear department, souvenirs (who doesn't like to be gifted a Singha beer tank to wear to bed?) and infamous branded knock-offs.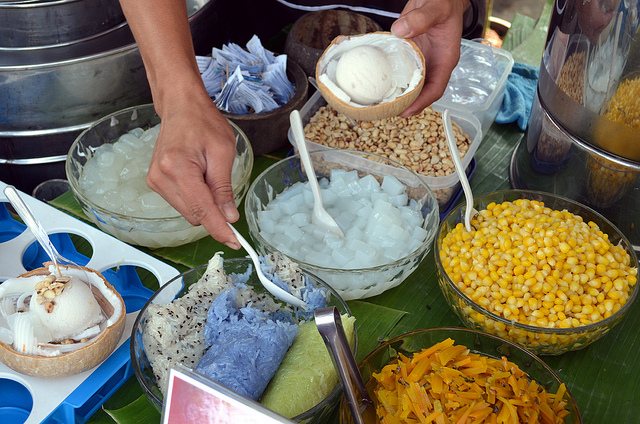 Where: About 5 minute walk from Mochit Skytrain (BTS) Station and Suan Chatuchak Station (MRT)
What: Ready to roll up your sleeves and forage through the biggest weekend market in the world? This famous market is a must visit for anyone travelling through Bangkok. Spread over 27 acres with more than 15,000 vendors selling everything under the sun – you'll find everything you and your wardrobe needs, your pet needs and your home needs (and then some!). A word of advice: there is a lot of ground to cover so we suggest starting after breakfast and expect to be there till sun down.
#3 Pratunam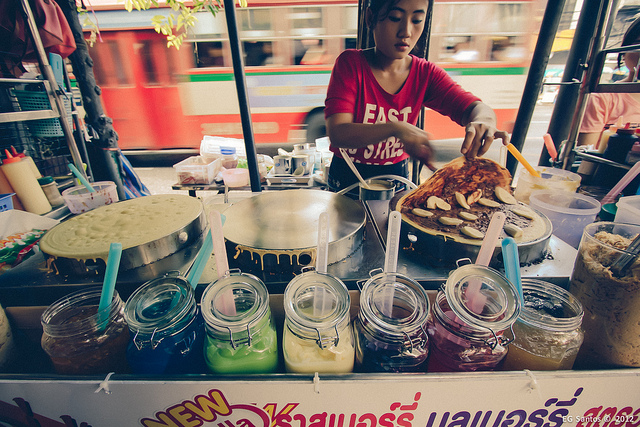 Where: Intersection of Ratchaprop and Petchburi roads to Ratchaprarop Soi 3
What: Spread out in the alleys of Pratunam, this market is jam packed with clothes, shoes and fashion accessories at wholesale prices – and you can even try your luck at pushing the low prices even lower. Get sucked into the colourful retail chaos as vendors left and right offer everything from T-shirts, evening dresses, suits and jackets to fancy dress costumes. Anytime is a good time to be planning your next costume party, we think!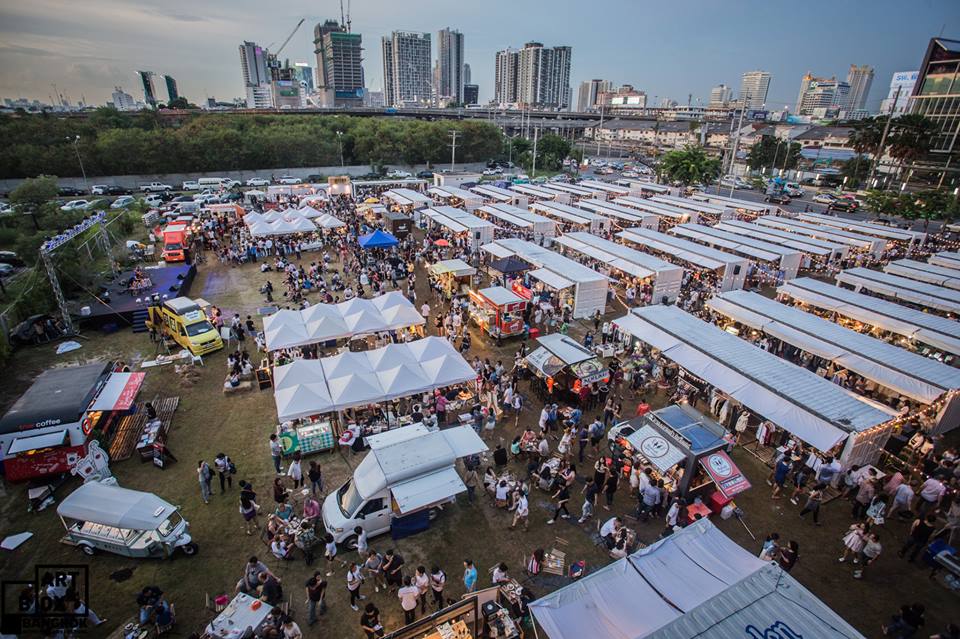 Where: Airport Rail Link, Makkasan Station
What: As the name might suggest, this seasonal night market is wholly dedicated to art and creativity. Rows and rows of vendors operating out of containers (the kind construction sites use) sell their crafty wares from jewellery, clothing, shoes and accessories to artisanal food and drinks – uniquely designed items that you might not be able to get elsewhere. Add to that an almost festival-like atmosphere and you've got a fun shopping excursion.
#5 Talad Rot Fai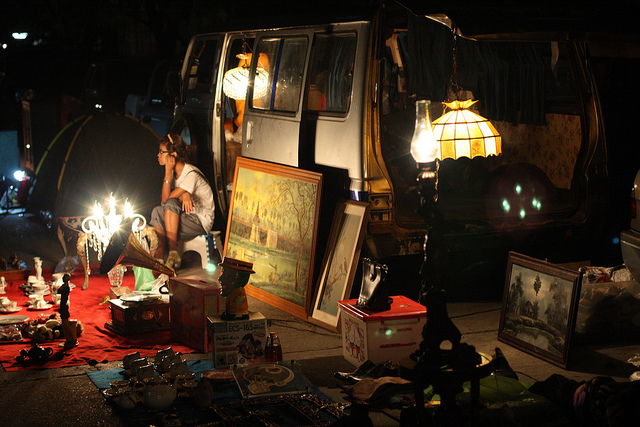 Where: Srinakarin Soi 51, behind Seacon Square Shopping Mall, Ratchada
What: Open Fridays through Sundays, Talad Rot Fai is hipster heaven, selling charming collectibles and memorabilia, vintage clothing and weathered antiques – you'll find everything from vintage posters, comics and cameras to cool cafes and eateries. The name means 'train market' as the original Talad Rot Fai antique market was located next to a train station but was shut down in 2013.
Book your tickets and check into one of our fabulous hotels in Bangkok!
Image credit: Main, 1, 2, 3, 4, 5.