Want to sleep under the open sky without compromising luxe necessities? At these retreats, not only will you enjoy high-thread count sheets and fluffy towels, but those comforts come with unbeatable stargazing experiences so you can let the shooting stars and constellations lull you to sleep.
#1 Hotel 41, London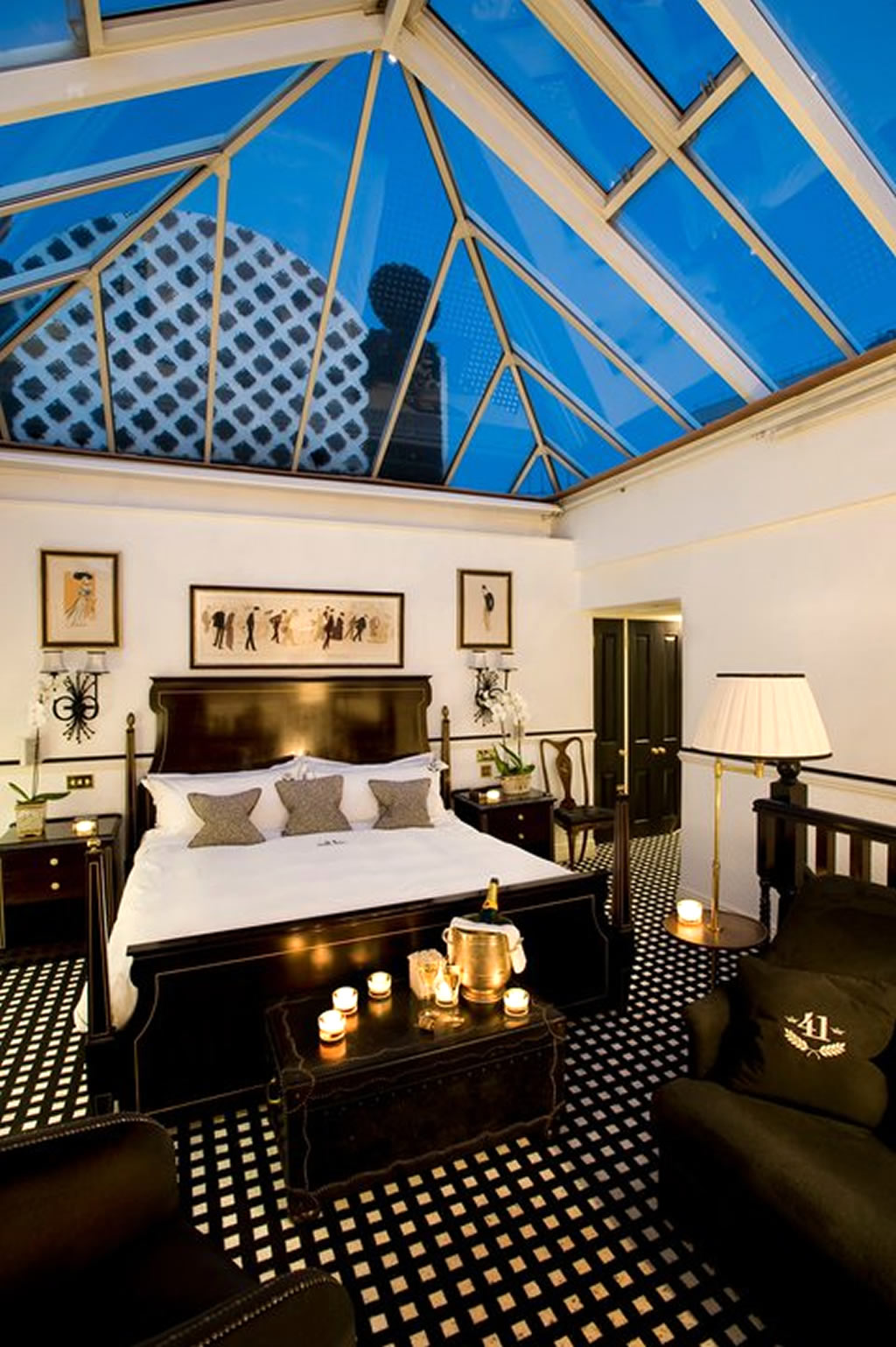 Amid London's hustle and bustle, this chic boutique hotel offers a discreet and intimate hideaway where guests staying in the Penthouse Conservatory Suite can doze off under the starlit skies, as the suite features a glass roof over the bed. For the ultimate romantic gesture, there's their unique 'A Night Under the Stars' experience, which enables guests to choose and name a star after their special someone.
#2 Amangiri, Utah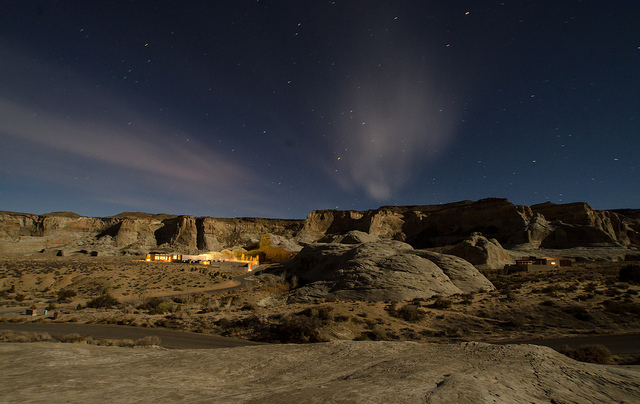 Only a couple of hours away from the Grand Canyon, Zion National Park and Monument Valley, Utah is one of the least populated states in America and has very little light pollution, which means the skies are beautifully clear. Nestled in the mountainous region, the luxurious Amangiri has six rooftop suites where guests can have their terrace daybeds transformed into proper overnight beds.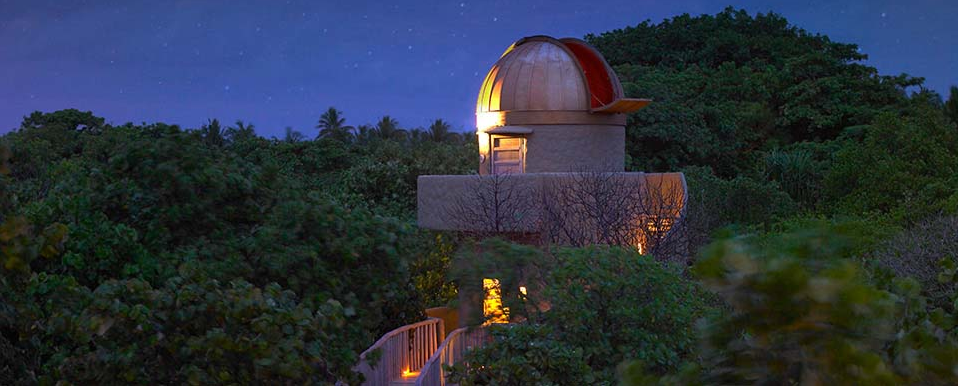 One of the most luxurious escapes in the Maldives, Soneva Fushi is the ideal place for sleeping under the stars. Removed from busy civilization, gaze out at the stars from your room with the sound of waves as background noise. The resort also has an outdoor cinema for entertainment under the stars and its own observatory where guests can peer through the lenses of their state-of-the-art telescope and witness out-of-this-world (quite literally) sights visible only from the remote island.
#4 L'And Vineyards, Portugal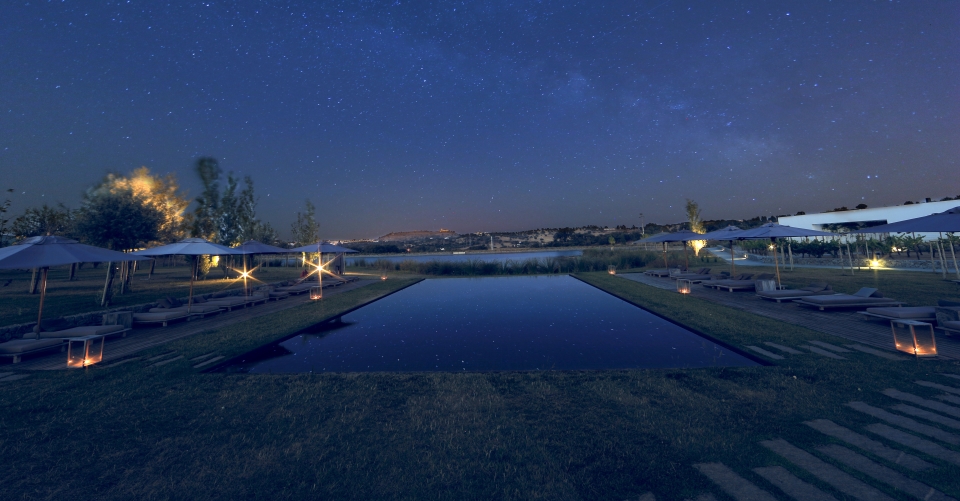 Nestled within the sprawling hills of Portugal's Alentejo wine region, ten of the 22 suites at L'And feature retractable sky roofs for guests to doze off under the night sky that's dotted with stars. Those who want to get even closer to the Cosmos can hop on a hot-air balloon and soar the skies.
#5 AKA Central Park, New York City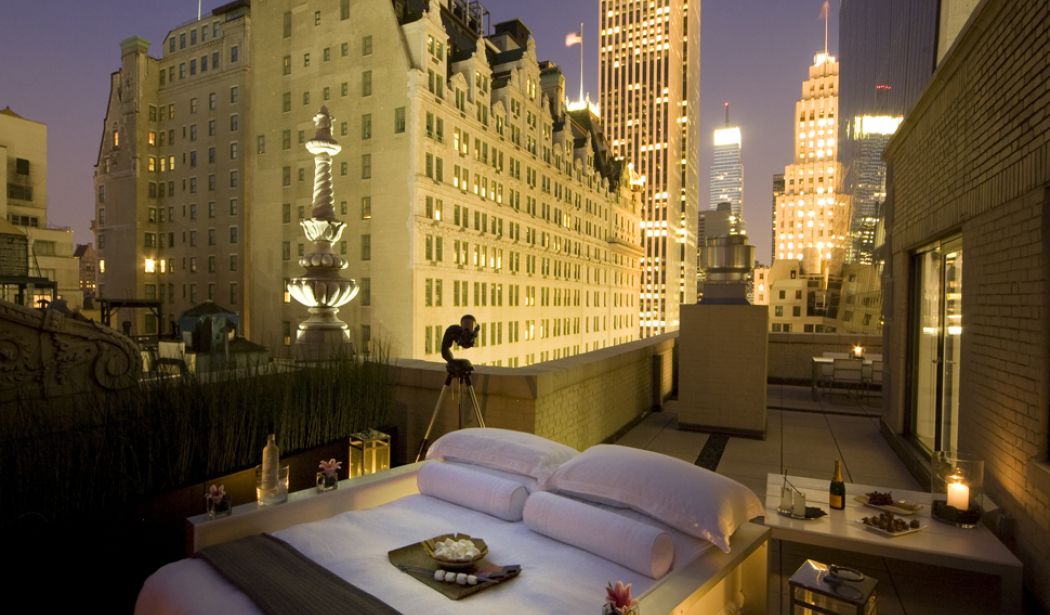 Situated across the street from the iconic Plaza Hotel and close to major Fifth Avenue attractions including the Apple flagship store, Bergdorf Goodman, Louis Vuitton and Tiffany & Co., you can shop 'till you drop…on your rooftop terrace bed. The luxurious Central Park Penthouse suite features a private terrace that's complete with a dining area, a fireplace, a telescope for stargazing and spectacular city views (of course!). Request for your bed to be made on the terrace – an option that's available until it gets too cold to sleep outdoors (most likely September).
Image credits: Main, 1, 2, 3, 4, 5.
Tell us about your most amazing stargazing experiences, nomads!