Looking to get more from your long weekends? Sure, beach getaways and city breaks are great, but if you want to get your blood pumping, check out Sassy Hong Kong's list of five must-visit destinations in Asia for the adrenaline junkies among us. From tackling mountains in Borneo to sailing through the skies in Pokhara, you're going to want to pack your go-pro for these short trips!
Read this too: Summer Plans: Spend a Day on a Hong Kong Junk Boat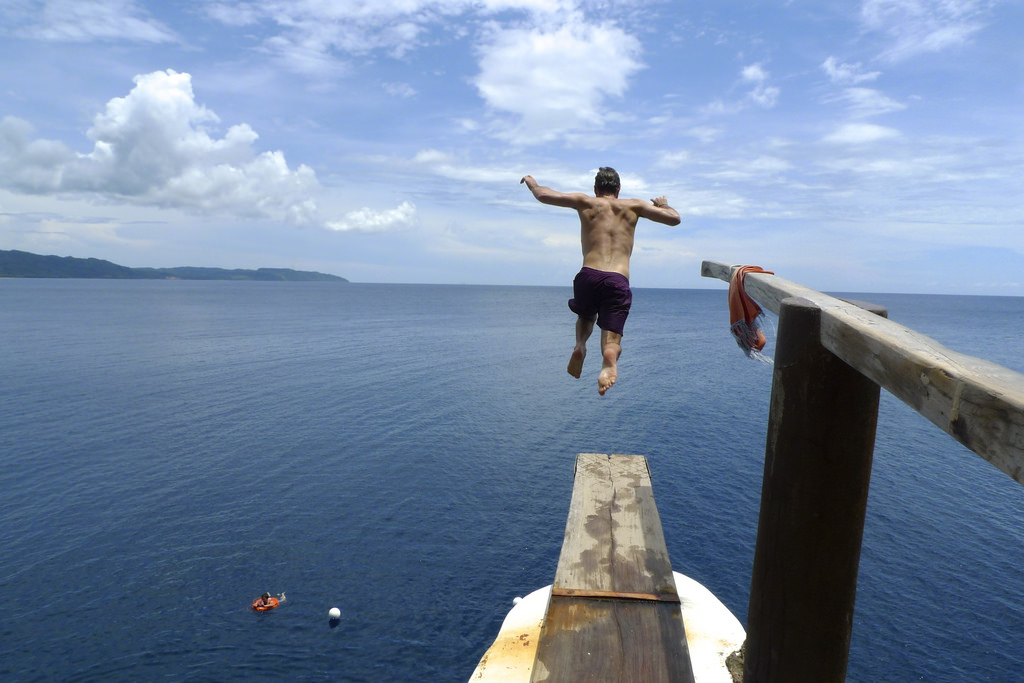 You can't plan a trip to Boracay without cliff diving at Ariel's Point. Located just 40-minutes from Boracay Island, this adventure junkie paradise is the place to cliff dive, kayak, and snorkel in an unspoiled tropical setting. Although Ariel's Point is the most well-known cliff diving spot in Boracay, Magic Island is another popular option.
Whilst the latter has other activities on offer, Magic Island is all about the cliff diving, so get ready to jump into the crystal-clear waters. With platforms of three-metres, five-metres, seven-metres and nine-metres, you can ease your way in if you're feeling scared! 
Fly To: Ninoy Aquino International Airport (Manilla), then on to Caticlan Airport
Flight Time: 2 hours, 15 minutes to Manilla, then 1 hour to Caticlan, plus a 15-minute boat ride to Boracay Island
Best For: Cliff Diving
Tip: It's not uncommon for flights to and from Boracay to be cancelled or delayed, so we recommend allowing plenty of time for any onward flight connections!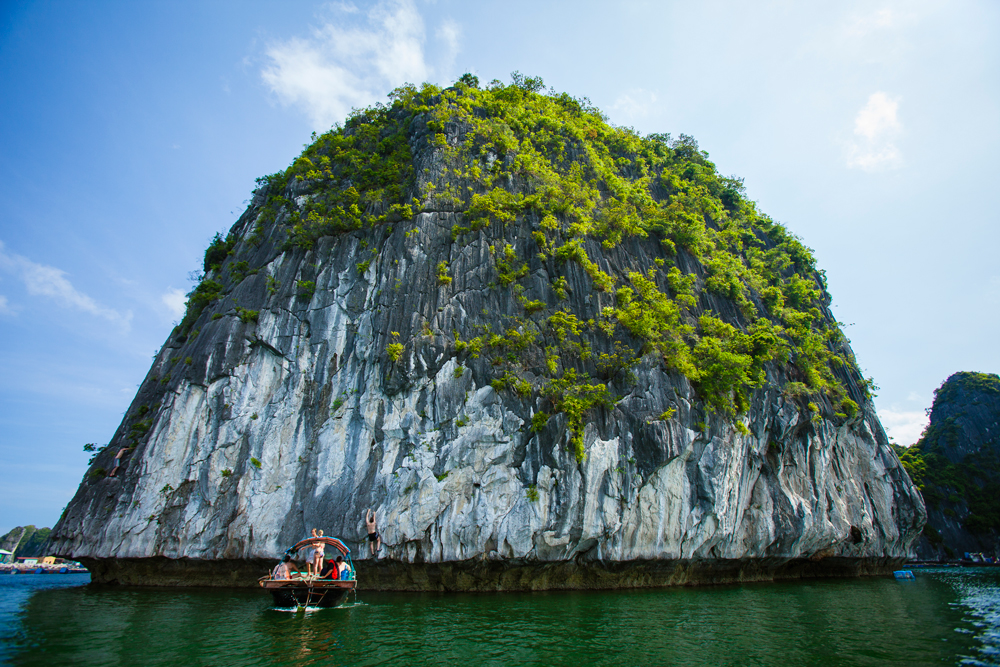 Ha Long Bay is known for its breath-taking scenery, and one of the best ways to explore is by kayak. Paddle through beautiful waters and discover caves, coves and secluded beaches. Asia Outdoors comes highly reviewed on TripAdvisor, and offers both kayaking and rock climbing tours and day-trips.
Located in Lan Ha Bay and with tours exploring this area and Cat Ba (both part of the Ha Long Bay region), Asia Outdoor's tours cruise through the bay on a large traditional Junk Boat, giving you access to climbing and kayaking locations along the way.
Fly To: Noi Bai International Airport (Hanoi)
Flight Time: 2 hours, 5 minutes to Hanoi, then a 3 to 4-hour bus or car journey to Ha Long Bay
Best For: Kayaking and Rock Climbing
Tip: Although the waters in Ha Long Bay are relatively calm for kayaking, make sure to choose a tour company that provides life jackets, guides and proper safety instructions
#3 Pokhara, Nepal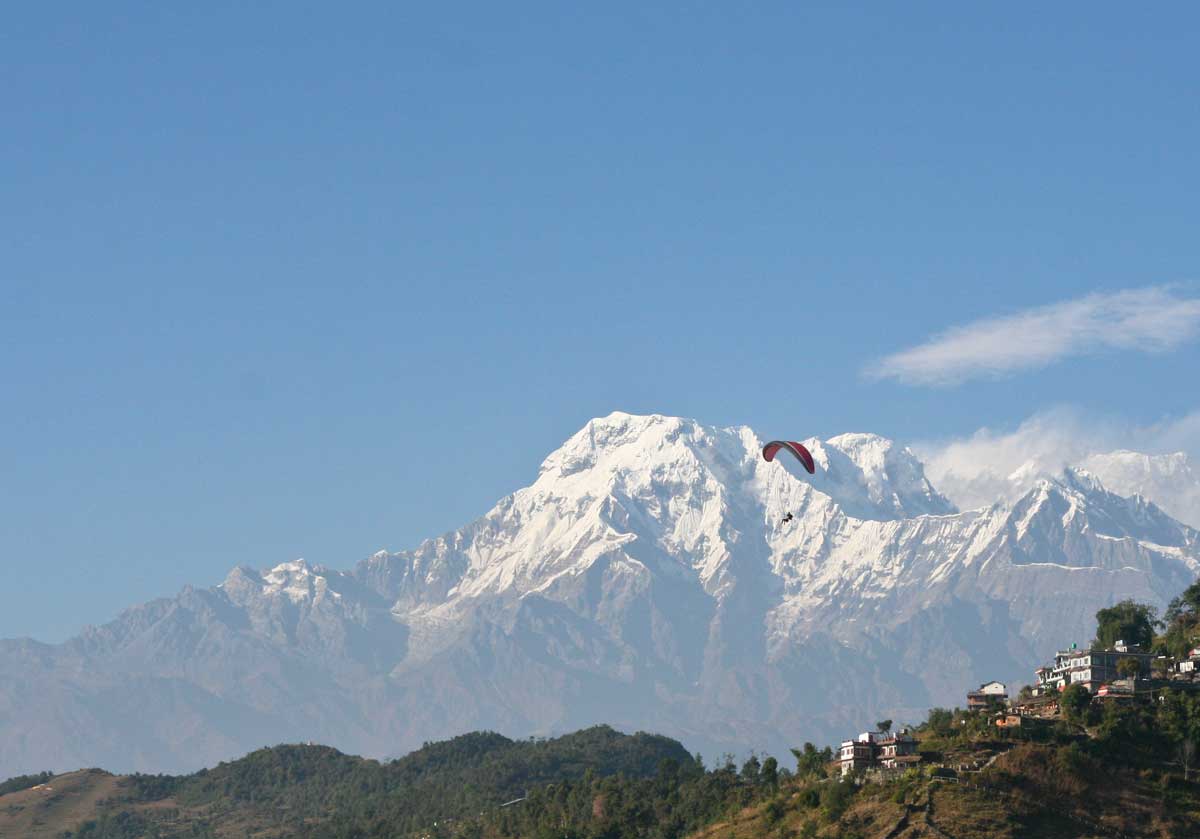 Deemed one of the best paragliding spots in the world, head to Pokhara and take in the Annapurna Mountain range from the skies.Soar above villages and seriously lush landscapes, whilst peacefully gliding through the sky. There are hundreds of paragliding companies to choose from, but we recommend FRONTIERS for their super professional manner and patience!
As well as sailing through the air, whilst in Pokhara adrenaline junkies should also make time to take a boat across Pokhara Lake and hike up to the Peace Pagoda for a view like none other.
Fly To: Tribhuvan International Airport (Kathmandu), then on to Pokhara Airport
Flight Time: 5 hours to Kathmandu, then 25 minutes to Pokhara
Best For: Paragliding
Tip: Make sure to try some Momos when in Nepal. Spicy Nepalese dumplings are usually filled with either meat or veggies, and come accompanied by a tangy dipping sauce. A must try!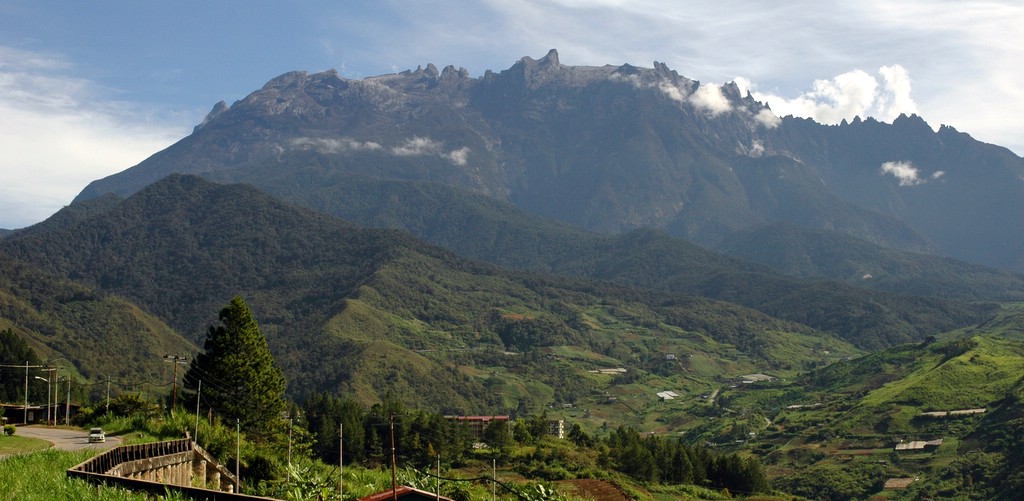 Want a holiday with a real sense of adventure and a challenge? Just three-hours from Hong Kong lies the island of Borneo and Mount Kinabalu. Ranked as the 20th highest mountain in the world, with the summit sitting at 4,095 metres (13,435 feet) above sea level, this is one adventure that isn't for the faint hearted.
Most people tackle the climb in a minimum of two days and one night, catching the sunrise from Low's Peak summit on the second day (and snapping some epic photos for Instagram!), before beginning the descent. Although Mount Kinabalu is tough, staying on in Borneo afterwards lets you reward yourself with some down time at the beach.
Fly To: Kota Kinabalu International Airport
Flight Time: 3 hours
Best For: Hiking
Sassy Tip: Post climb make sure to treat yourself to a massage and enjoy a cocktail or two at the Sunset Bar at the Shangri La Tanjung Aru Resort & Spa!
#5 Chiang Mai, Thailand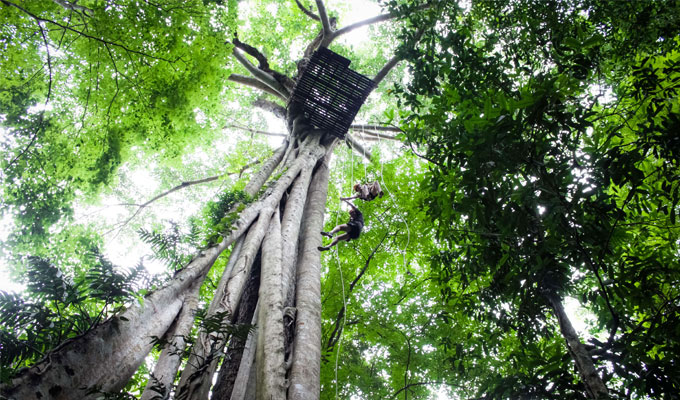 Chiang Mai has more to offer than just temple hopping, night markets and bathing elephants (Elephant Jungle Sanctuary is an ethical and sustainable option). Why not put your fear of heights to the test and fly through the jungle (in true Indiana Jones fashion), with the city's infamous jungle zip line?
There are many companies to choose from, but Flight of the Gibbon is well-established and trusted when it comes to equipment and safety procedures. What's more, funds raised from Flight of the Gibbon tours go towards wildlife and forest conservation, so you can fly through the jungle and enjoy an adrenaline packed day, whilst benefiting the environment around you!
Fly To: Chiang Mai International Airport
Flight Time: 3 hours
Best For: Zip lining
Tip: If you're thinking of heading to Chiang Mai, try and plan your trip for April, to tie in with the annual Songkran Festival. Get your waterproof gear ready!
Read the original article on Sassy Hong Kong.