Anyone obsessed with sneakers know that Tokyo is the mecca of fresh kicks. When Japan does something, they do it big. Especially in Harajuku where fashion is practically a religion, sneakers are a whole scene of itself. Get in trend and score yourself a pair of pumped-up kicks at these favourite sneaker shops.
Read also: 10 Amazing Things to do in Tokyo
#1 Atmos Tokyo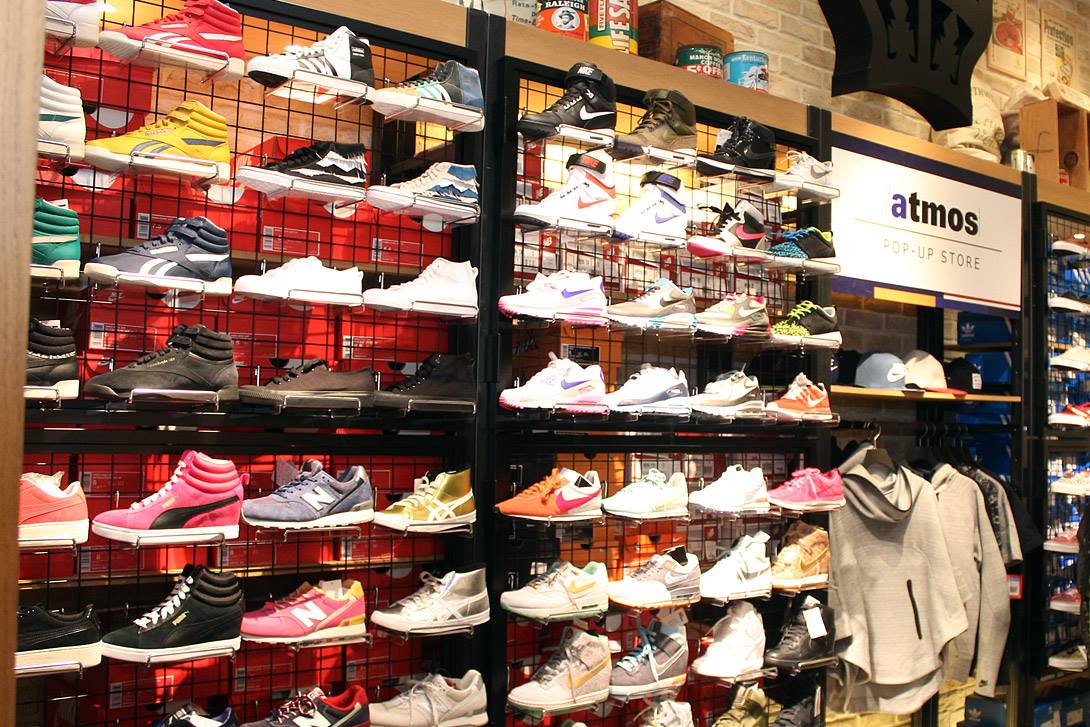 The Atmos flagship is named one of the world's best sneaker boutiques, so where better to start your shopping? Founder and ownder Hidefumi Hommyo is bringing the brand into its second decade of business with exclusive collaborations alongside Puma and Adidas, which is what they're known for best. Just as impressive is the little known fact that Atmos designer Hirofumi Kojima designed Kanye West's 'Yeezy 2'. Sports Lab by Atmos is Hommyo's latest venture; a concept shop developed in collaboration with Nike. You can find that lab at 〒160-0022 Tokyo.
Address: 6-23-2 Jingumae Shibuya-ku
#2 Limited.edt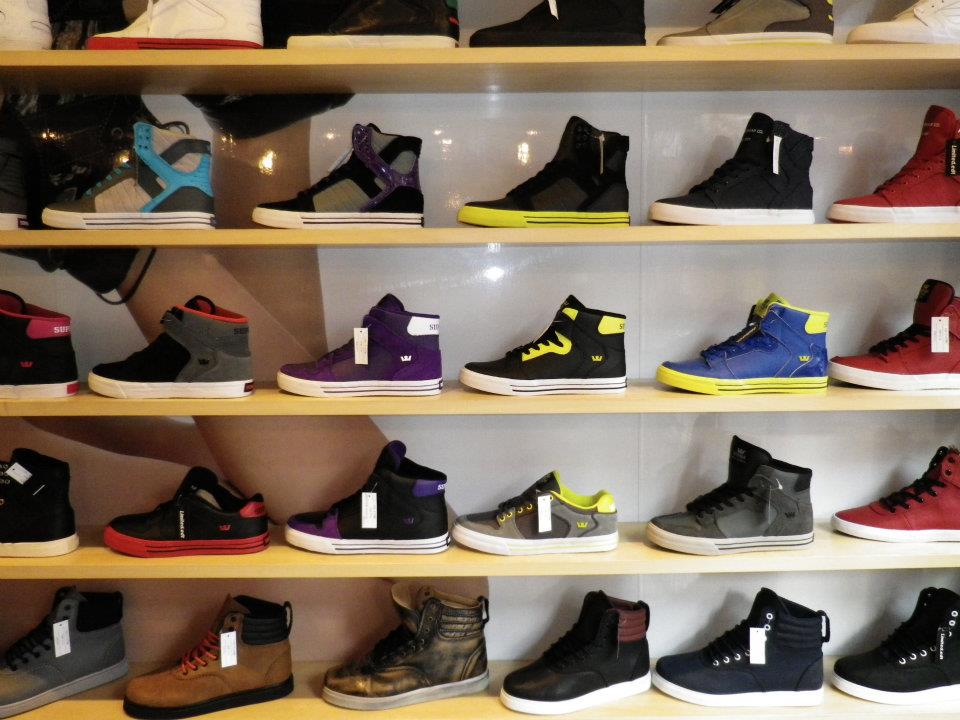 This store to ceiling to floor packed with yup, limited edition sneakers imported from all over the world. There are sneakers that aren't limited edition too. If you don't really like shoe shopping, you might want to brace yourself. With countless designs for both men and women, there's little chance you'll walk out empty handed.
Address: 4-31-4, Jingumae, Shibuya-ku
#3 Nike Harajuku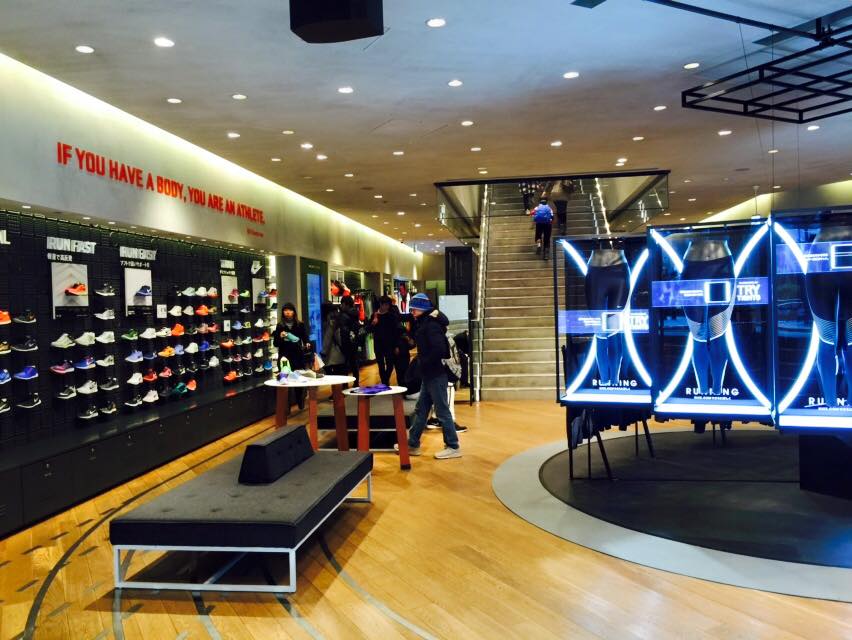 The Tokyo difference? Exclusive merchandise you won' find anywhere else, for starters. Shopping at the Nike Japan's flagship is a whole experience. You start at the Runner's Studio on the first floor, where customers can learn how their foot pronates as they run thanks to a high-speed camera set up. Then you get a bit of advice from the pro's and head to the second floor, to create your own customised products at the Nikeid Studio. When you make your way to the top you'll come to the world's second Nike Bootroom,  home to the genealogy of Nike's classic football boots.
Address: 1-13-12 Jingumae Shibuya-ku
#4 Kicks Lab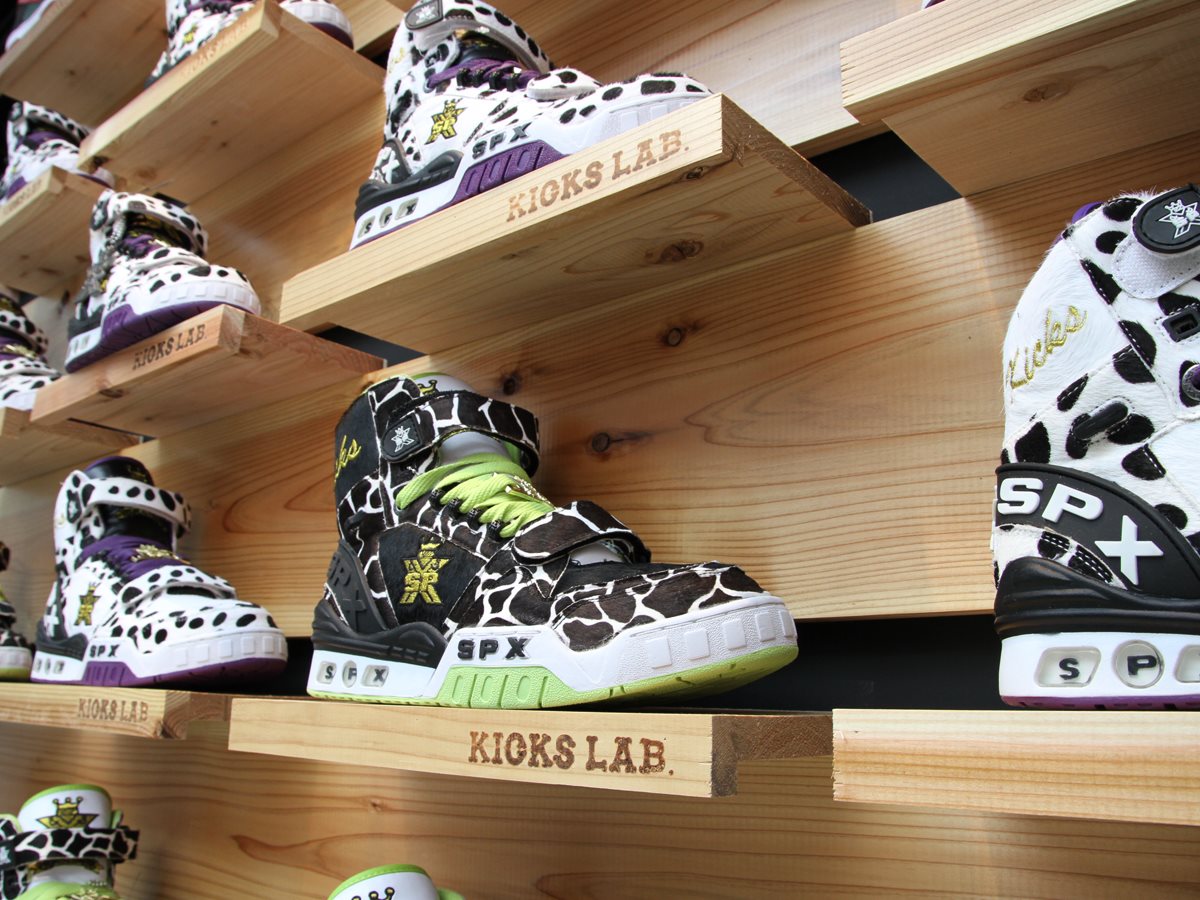 Think of what true sneakers lovers would only dream about and you have it right here at Kicks Lab. There's music, sometimes even DJ's spinning, art on the walls — it's a whole culture come to life. Some of Tokyo's best sneaker artists come by just to hang out. The store dedicates itself to sourcing out and selling customers the hard-to-find-sneakers from all over. You can also trade in your old pair for a fresh new one.
Address: Building 2 Floor 4-32-5 HTS Jingumae, Shibuya-ku
#5 A+S (Architecture + Sneakers)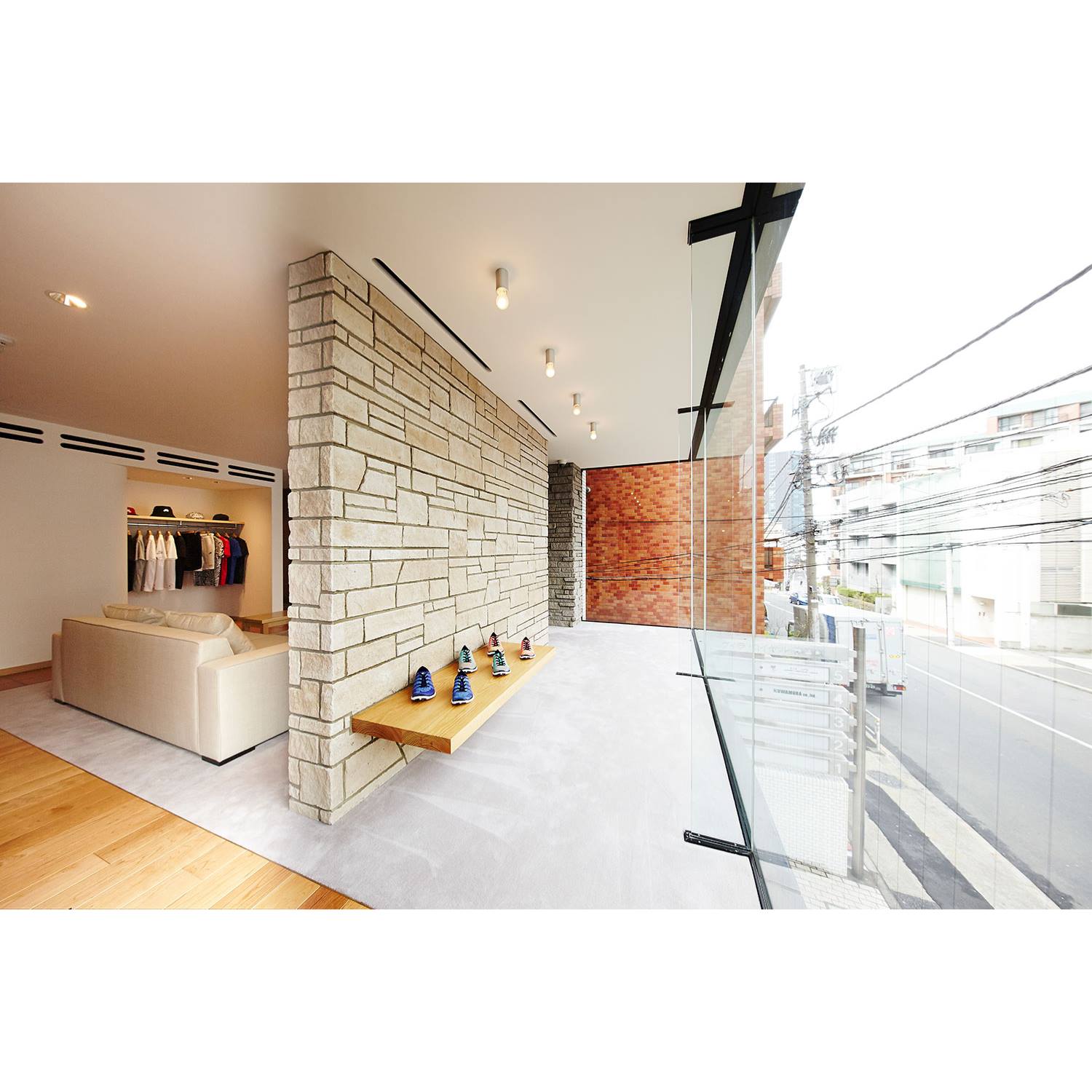 Soph is a hugely popular menswear brand in Tokyo, and now they've got a shoe space upstairs that's quickly getting popular among fashion editors. The second floor is designed by architect Nobuo Araki, and just like Soph's signature minimalist feel, the space is clean and blends seamlessly into the building's modernist architecture. But back to the shoes — they've all got a simple, elegant design, so don't worry about finding anything too loud for your liking here.
Address: 2F 3-34-10 Jingumae, Shibuya-Ku