Unless you're getting a taste of Tokyo's culinary scene, or shopping in one (or all) of the shopping districts, you're left with all the touristy stuff. So on a recent trip we did all that… and a little bit of shopping. Here's what we really thought of the sights and things to do in Tokyo we'd definitely recommend.
Ed's note: There's a 5AM tuna auction at the Tsukiji fish market that comes highly recommended. We however gave this one a miss (because, waking up at 4AM doesn't sound like our idea of a good time – fresh sushi or no).
#1 Shop at Takashita Street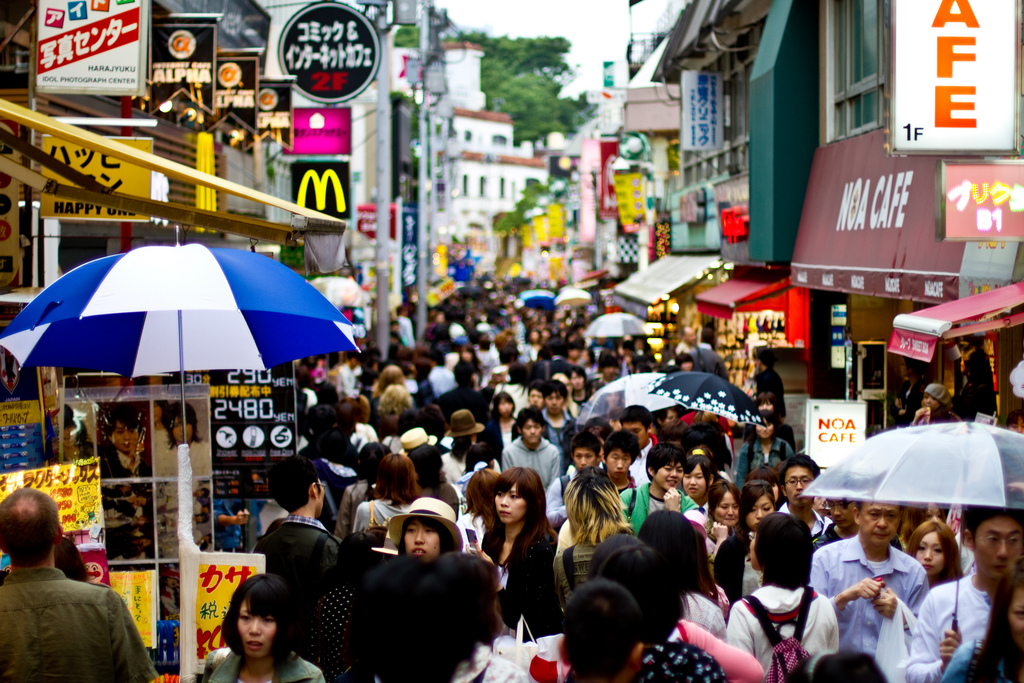 You might not find anything you need, but you'll end up leaving with all kinds of quirky things you never knew existed. Be careful not too caught up in the moment — you might leave with a brand new Harajuku wardrobe that you could never pull off at the office. There's a famous crepe station here with dozens of choices — it's hard to miss and hard to say no to. But if the Harajuku scene is not for you yet you still want a good market, head to the Ameya-Yokocho market. Here you'll also find all sorts of goodies, and a slightly older crowd.
#2 LOL at Yoyogi Park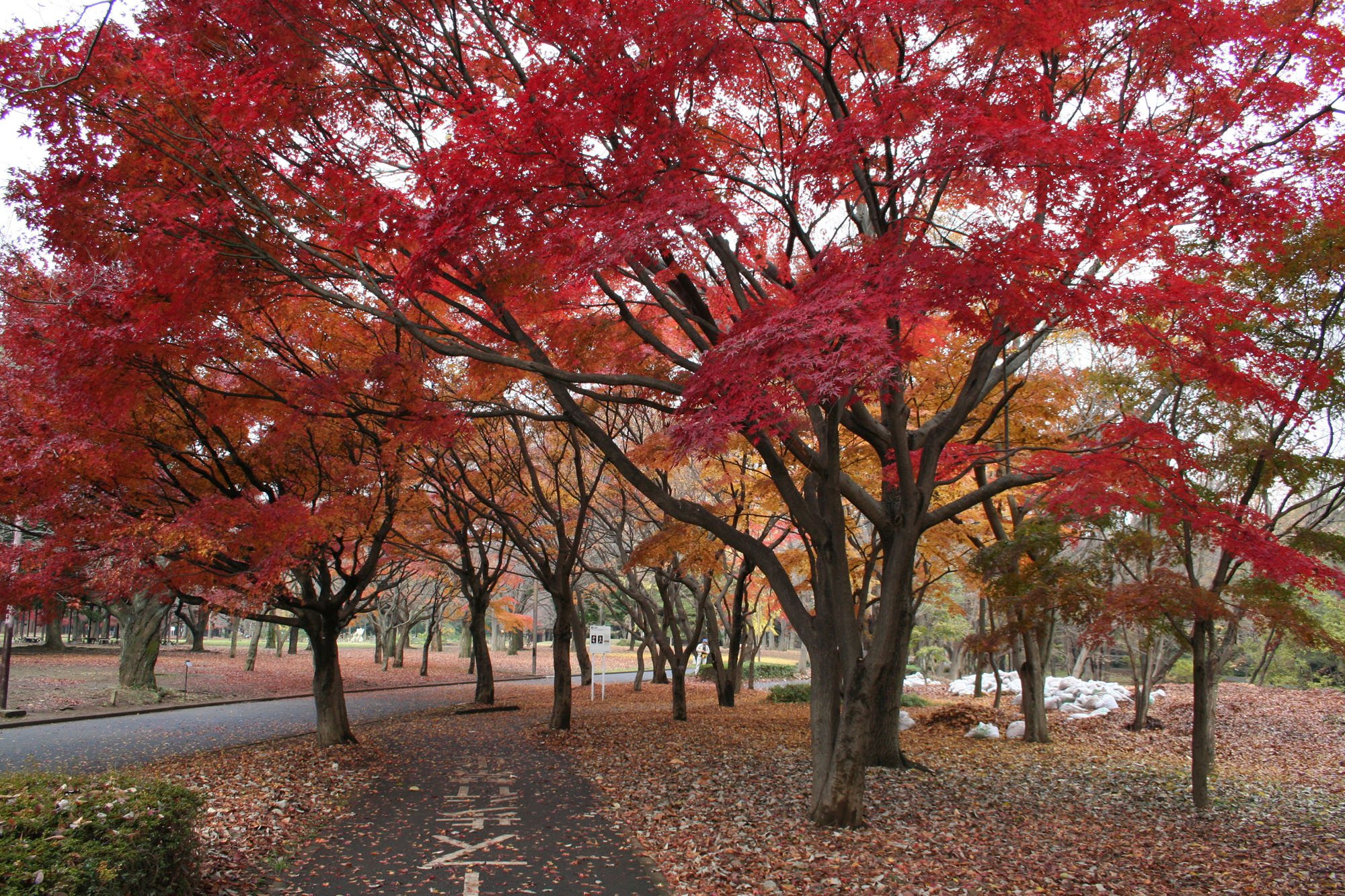 There's not that much to it and although it's a good place for people-watching, wait till you see these chicken-sized crows. They're not very tame either. So don't try running up to one. They own the park and they're not afraid to show it.
#3 Find Peace at the Meiji Shinto Shrine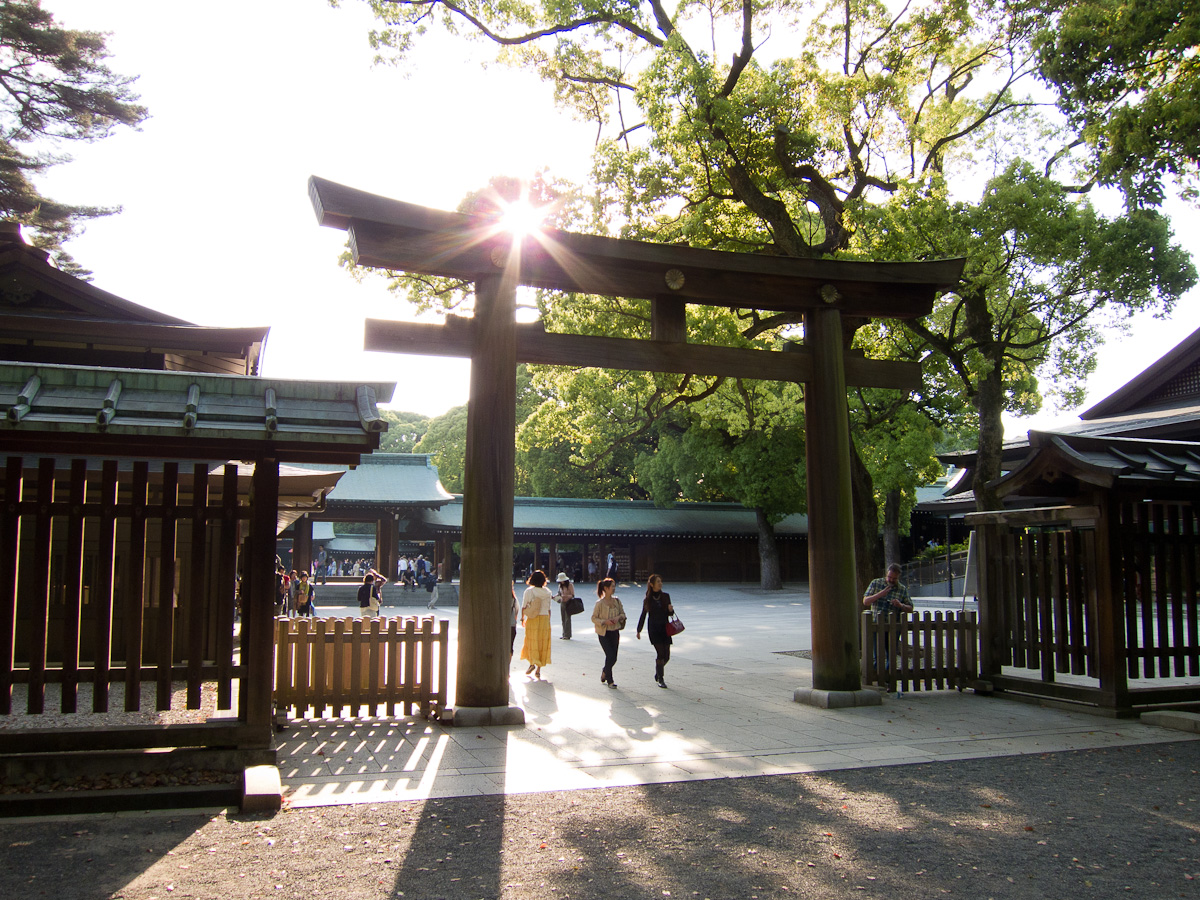 It's one of the city's most important religious highlights so it seems disrespectful not to. Plus the shrine has a very calming ambiance you can't complain about (and if you find you could use more peace and quiet, you'll like the shrines at Nezu even more). What we enjoyed was the wall of wishes (we call it that, but it's really called the prayer wall). What you do here is buy a wooden plate, in different colours that symbolise warding off evil, happiness etc, write your wish on the back, and hang it up. It was very entertaining reading the desires of other tourists. We live in a funny world.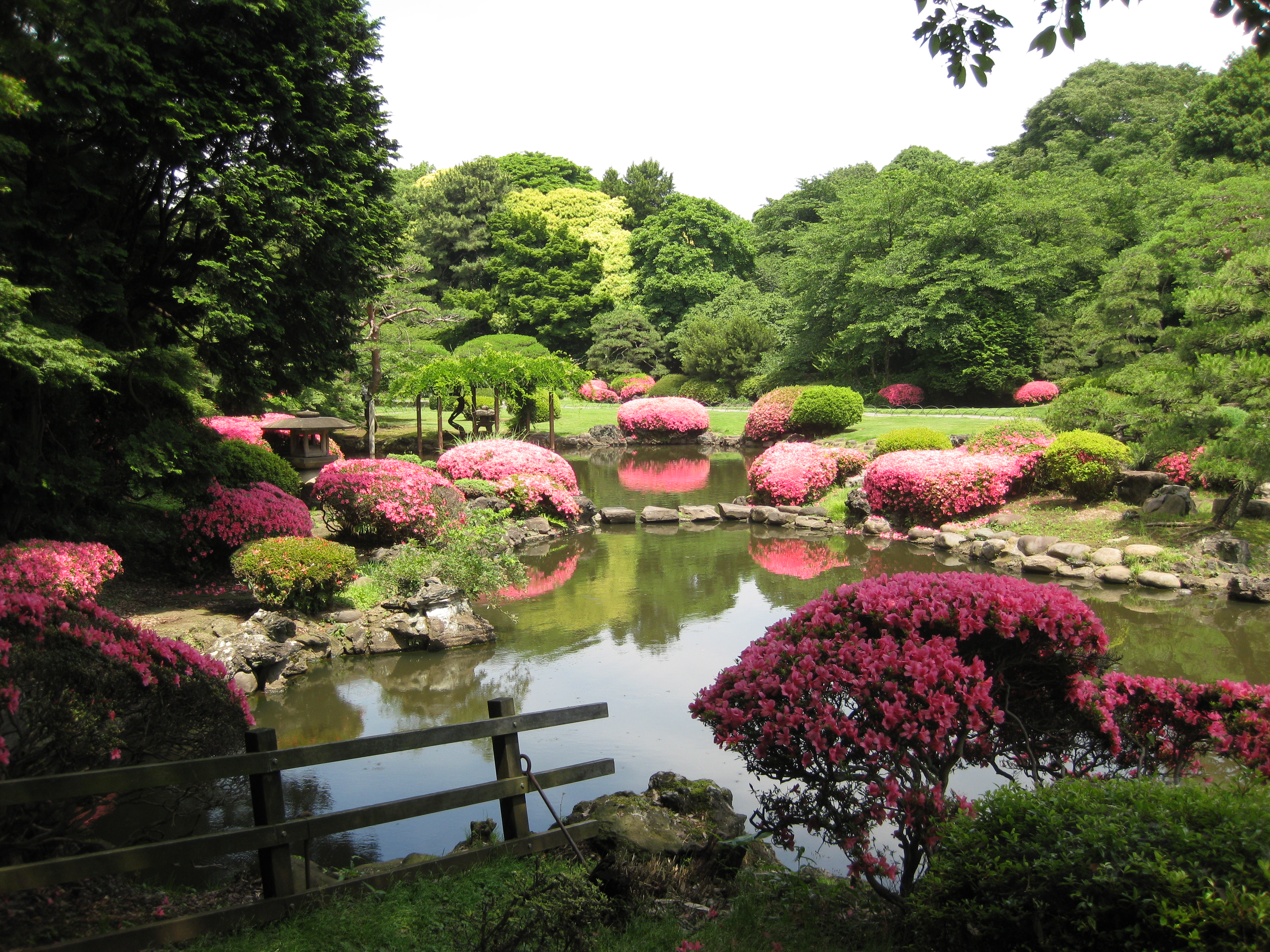 Paying 200 Yen for entrance to a park… we did it anyway. Sometimes we think paying more means getting more, and for once, we were right. There are cherry blossoms all around (spring time, that is), those cute Japanese bridges, and zen gardens. Gardens everywhere. So wear very comfortable shoes and make sure you've got your camera fully charged. Once you're fully zen-ed out, you can always walk 15 minutes to the Golden Gai district to bar hop the night away (we went with Tokyo-ites and even they didn't know about it)!
#5 Find Something Cool at Ginza Shopping District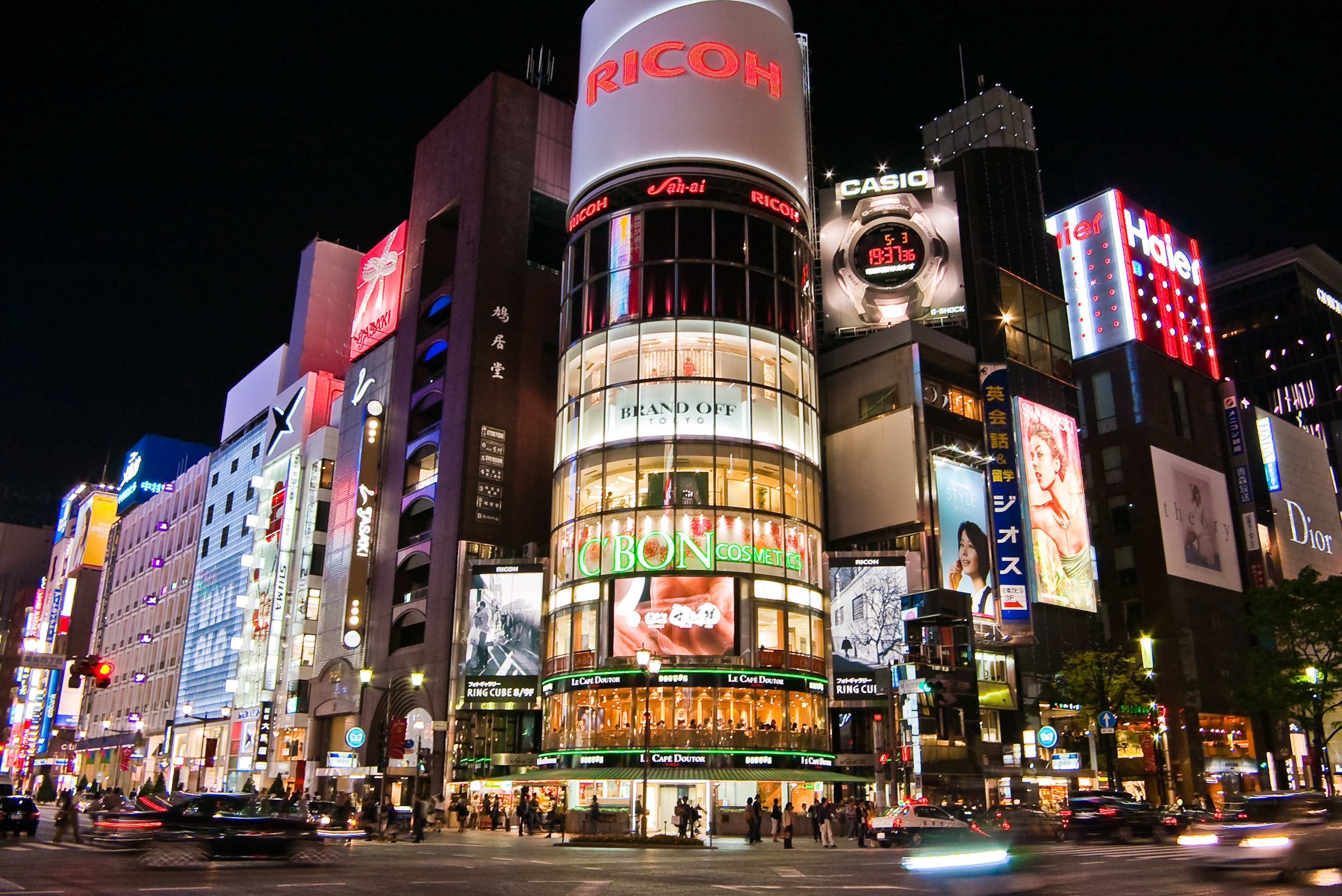 You'll love it, but you'll also get very, very lost. If you know someone in Tokyo, this would be a good time to call them out. You'll have no trouble finding something to eat. Just a short away from Ginza is the Yurakucho Station which we liked much more. There were all sorts of interesting places we didn't expect to find below the railway tracks, so many Izakaya bars packed tightly together – we particular liked Tzuki-no-Shizuku's modern take on izakaya.
 #6 Enjoy the View From the SkyTree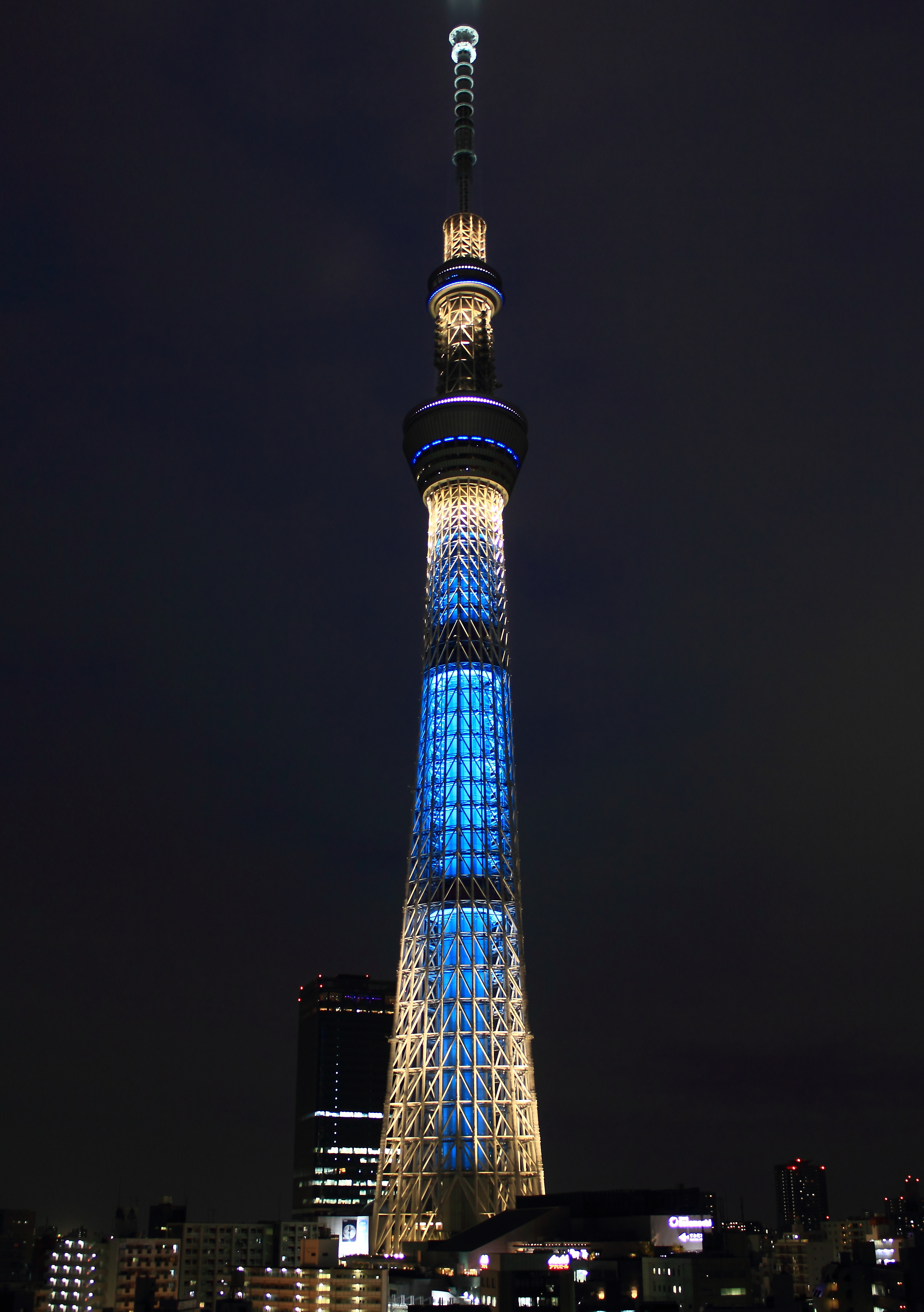 Take the lift all the way up to the 29th floor and enjoy the view that stretches across 70 km, snap a few pictures, but don't plan to spend more than an hour here. If you've ever been to the Petronas Twin Towers in Kuala Lumpur you can expect the same sort of experience — electronic displays, audio tourguides, etc. See if you're brave enough to jump on the glass floors though! Clearly we weren't. You can also get a good view from the Metropolitan Government Building, although when choosing between a place called Sky Tree and Government office, you can see why we went for the former.
#7 Scratch Your Head at the Shibuya Crossing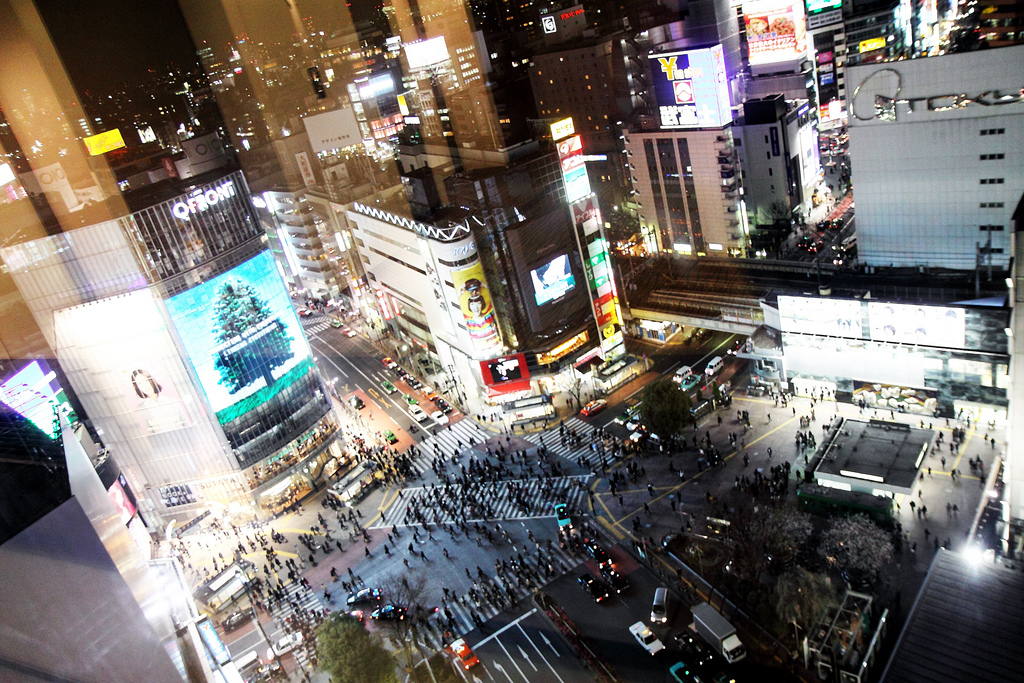 Our reaction: Is this it? We tried to love it… but once we crossed the road, we couldn't even tell you why we did it. Why did the nomad cross the road? We're still trying to figure out why. It's basically the Times Square, New York of Japan. Walk it just to cross it off your list, or take a photo of peak hour crossing from the window seats of the 2nd floor of Starbucks just to show that you've seen it.
#8 Tour The Perimeters of the Tokyo Imperial Palace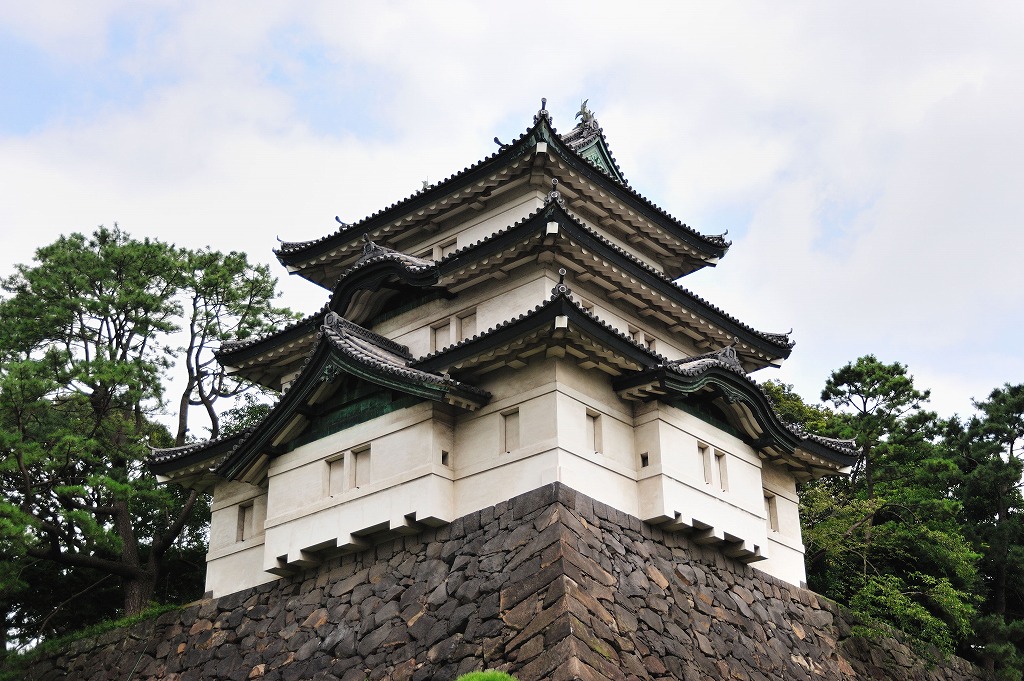 You can't step inside the palace, but you get a view of what it must be like waking as the Emperor of Japan. And it looks like he wakes up to the sight of the famous stone bridge. To visit the palace, you need to apply for permission on their official website. That's the only way you'll get to tour inside the gates. You won't see much but the guards do a sort of march. More people come here for the bridge.
#9 Get Spiritual (And Snap Pics) at Senso-ji Temple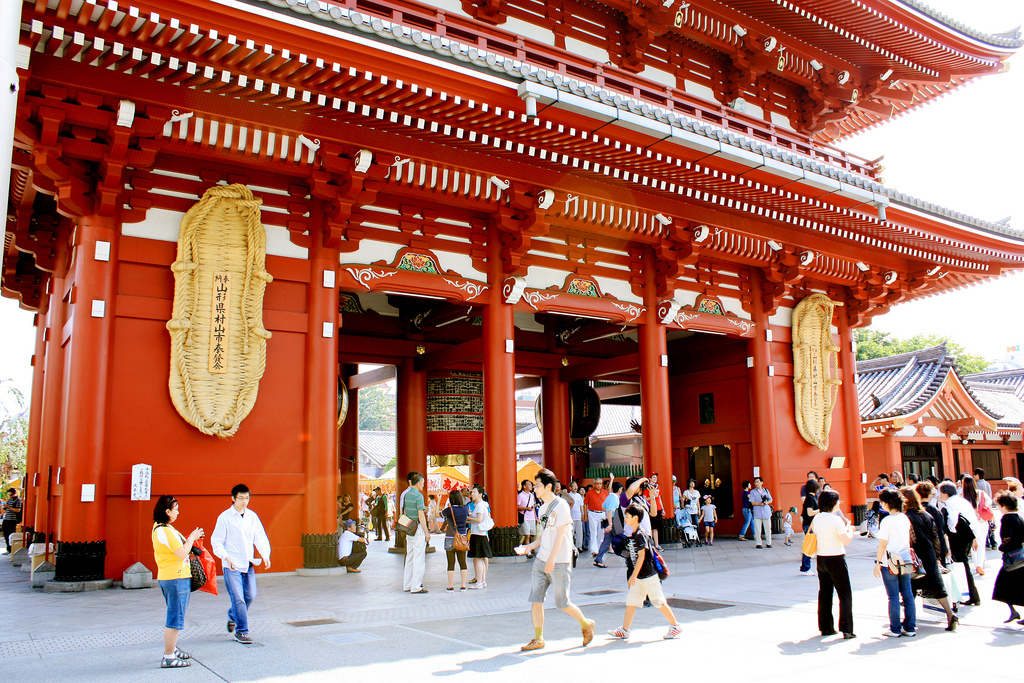 Dating back to 645 AD, it's the oldest temple in Tokyo. The Buddhist temple is often crowded, especially at the entrance where tourists stop to take pictures and selfies. Once you find yourself inside at the Main Hall, chant this Buddhist prayer (with your hands in prayer position): "Namu Kanzeon Bosatsu" (I place my trust in Bodhisattva Kannon).
#10 Hang Out At Roppongi
Head here in the evening and start the Mori Art Museum in the Roponggi Hills Mori Tower. We didn't do much museum-hopping in Tokyo (or at all), but this one was fantastic. Japan as it turns out has a seriously abstract art scene. Then when the sun goes down, step outside for a whole bunch of nightclubs. The 5-storey Feria is amazing, and thankfully just a few minutes walk to Roppongi Station.
Do you really need another reason to visit Tokyo?