In 2014, this little kitty began hanging around the Serpukhov Museum of History and Art in Serpukhov, Russia. He was taken in by Anna Maraeva, the ex-owner of the museum's building, and named Maray after his new owner. Maray has been an unofficial greeter-cat of the museum since.
The museum staff came up with an April fool's joke that missed the humour mark with the local media. They created a hand-written note of Maray's "job application", and sent that to the media in a press release explaining that they had accepted his application. Good one, right?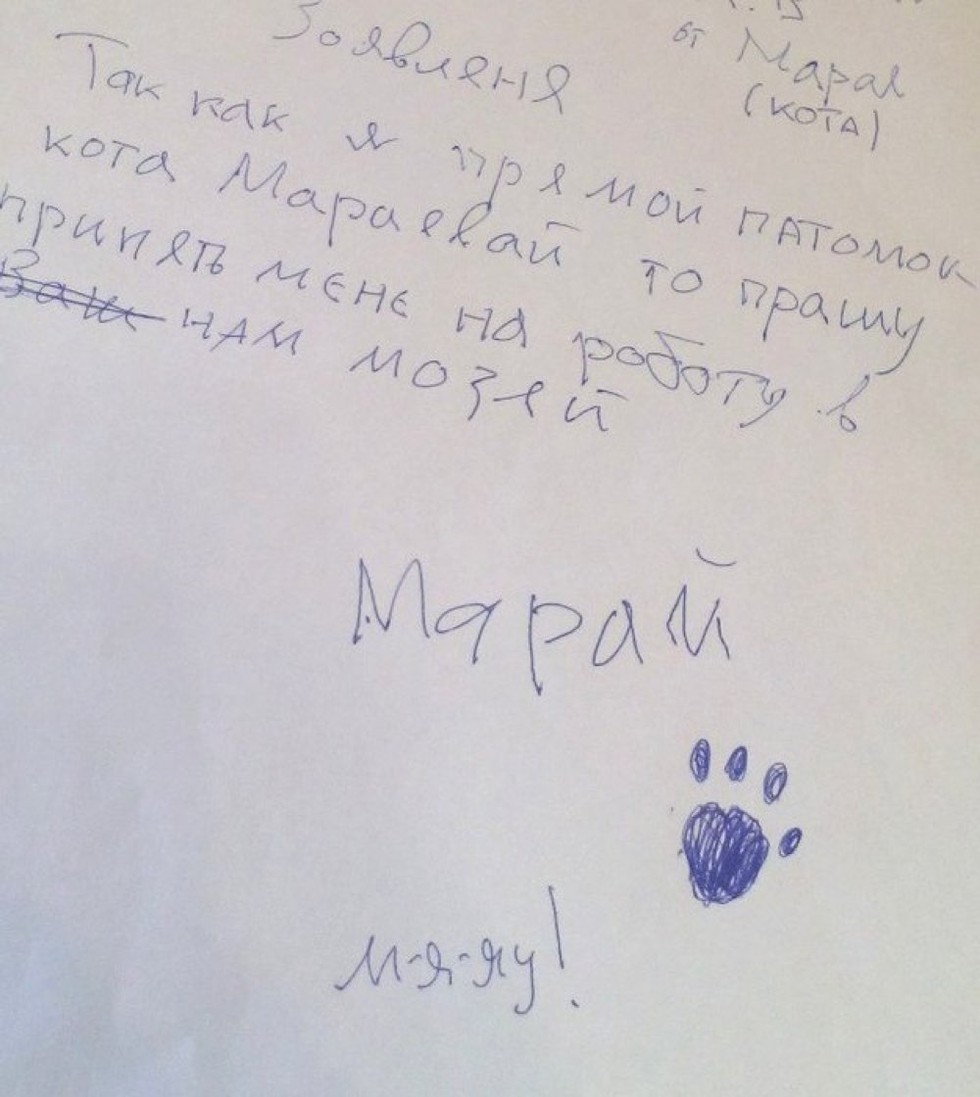 Oblivious to the fact that it was just a joke, the media began contacting the museum for more details. The staff did what any cat-lover would do in this situation– they decided to give Maray a job.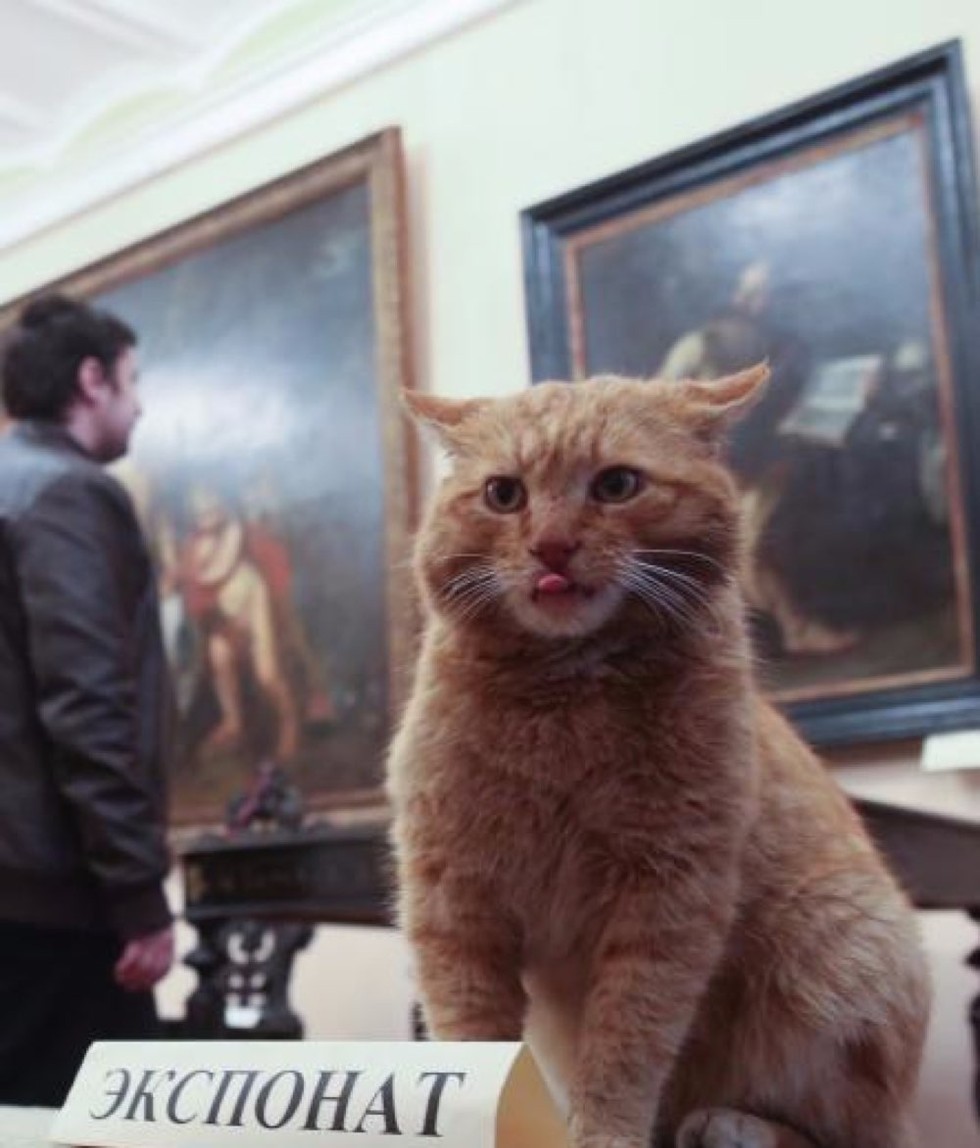 Maray the doorman works from 9 to 5 daily, with a break for lunch and a walk. At night, he has a cosy little tent for a good night's cat stretch and sleep. "All people who work in our museum love Maray. Many bring him food from home and take pictures with him. So he gets a little fat now," said Nina Strelkova, a colleague. "And visitors love the cat too — lots of them taking selfies with him."
Next stop for cat-lovers — Russia.