Airline food is notorious for being awful, but then some are turning up to be Michelin-starred. Which are the best and the worst airline food? We dig into the trash and the posh to find out.
#1 The Good: The porridge to follow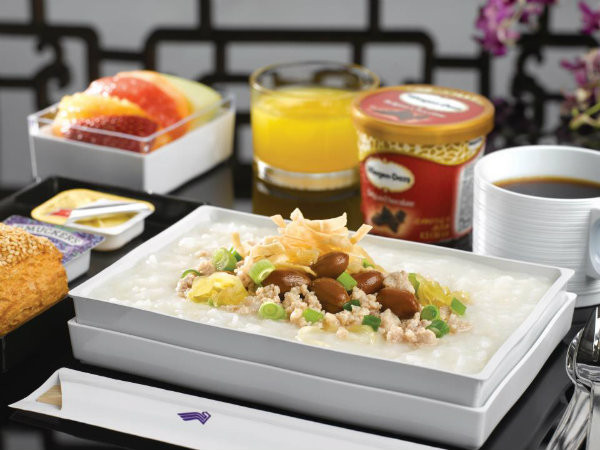 Airline: Singapore Airlines
Fun fact: Singapore Airlines is one of the few carriers to create menus in a test kitchen specially built to mimic the food-prep conditions found in an air-pressurized cabin.
The Bad: The porridge that tried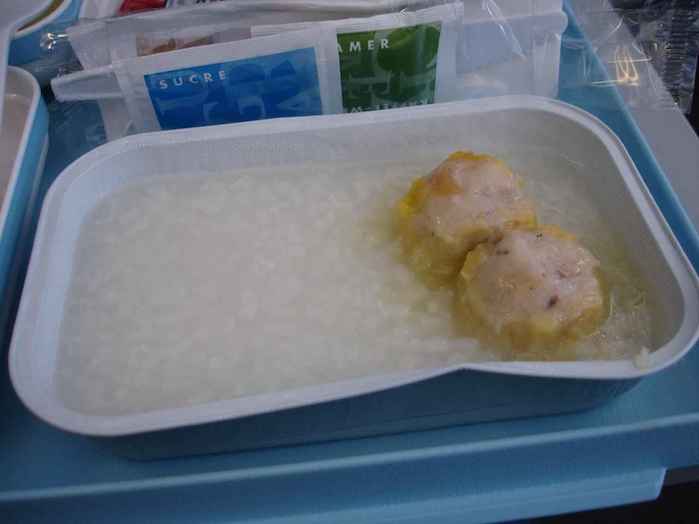 Culprit: Air China
Our guess: It's fairly simple, a plain porridge with misplaced dim sum. We're pretty sure this is not what breakfast is supposed to look like in any part of the world.
#2 The Good: Cultural infusion
Airline: KLM
Fun fact: Evidently you don't have to sit first class to get this sort of quality; but you do have to pre-order it.
The Bad: Cultural confusion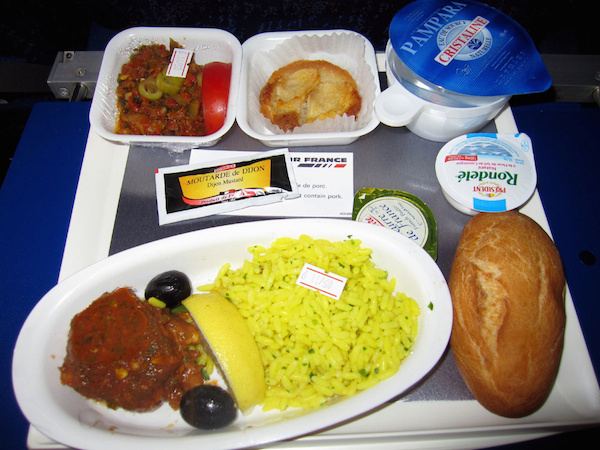 Culprit: Air France
Our guess: Discoloured pineapple rice with a side of chutney and a side piece of pastry that's been sat on by a fat air stewardess.
#3 The Good: It's a new day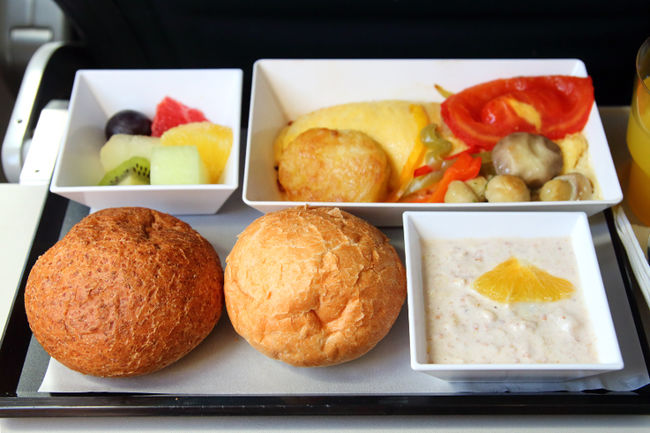 Airline: Fly.be
Fun Fact: They also serve pancakes!!
The Bad: Sometimes old is not gold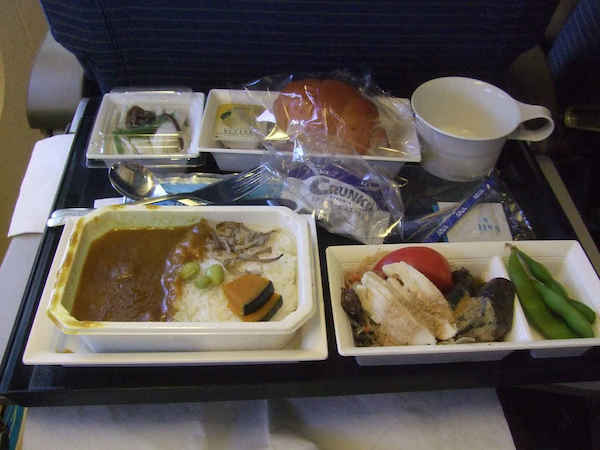 Culprit: ANA
Our guess: Instant curry with 2 lima beans and rockmelon thrown in as an afterthought with a side of shrooms that are currently forming their own ecosystem. And edamame. One thing we know for sure: there's Crunky biscuits!
#4 The Good: All in!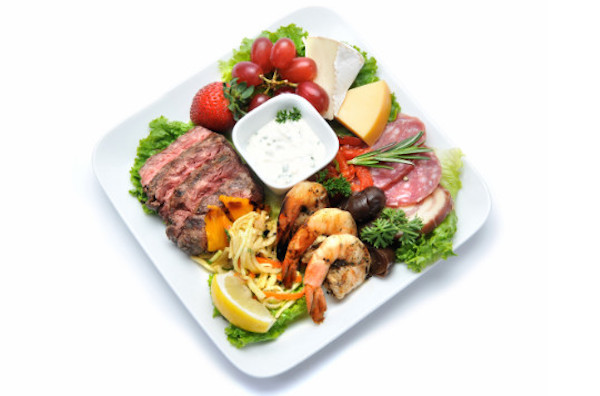 Airline: Delta
Fun fact: Airline managers could not differentiate between first class Delta food and premium economy. Looking good, Delta.
The Bad: Inside out food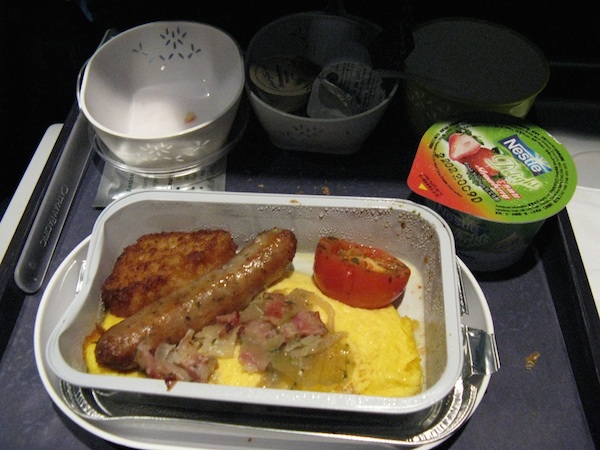 Culprit: Cathay Pacific
Our guess: Half of a mini hashbrown – refried, (what looks like) an expired sausage, and an omelette with all of its contents on the outside.
#5 The Good: Heavenly offerings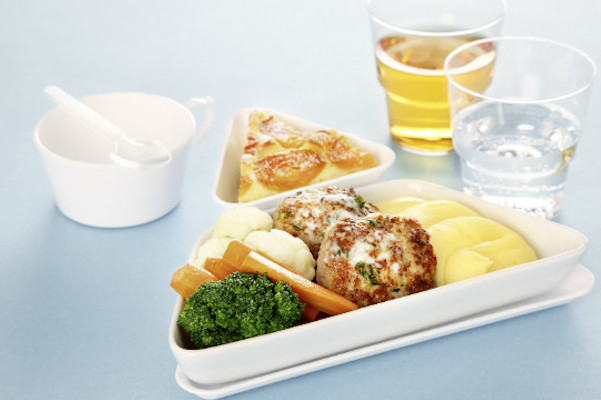 Airline: Austrian Airlines
Fun Fact: You need to be at least one hour early to make your pre-order at the kiosk if you want premium fare.
The Bad: The aliens are coming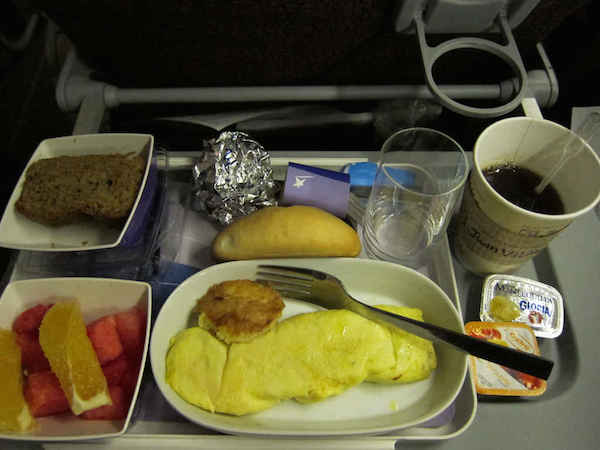 Culprit: Jetstar
Our guess: A secret transport vehicle for an brain-eating worm. With a side of crusty bread-like meat, a mouldy fruit cake, a rock bun and a fruit cup.
What were your best and worst airline food experiences, nomads?
Main photo:
1. 
Photo:
1,
2,
3,
4,
5,
6,
7,
8,
9
, 10.