The search for more worthy eateries in Niseko continues as these places we've lined up offer the freshest, most distinct taste of Hokaido. Seafood isn't the only strong point here; so is the meat mania. If you're heading here just in time for ski season, knock yourself out at the buffet. The holidays are made for guilty indulgences and New Year's Day for a health kickstart. Start with…
Read also: 7 Reservations: Restaurants in Niseko You'll Go Hungry For
#1 L'Ocanda
Known for their desserts especially, L'Ocanda is a trattoria, which means casual Italian dining. The rustic space is well-lit with glimmers of sun rays from its floor-to-ceiling windows, with compliments of the scenic Mount Annupuri. For dinner, fresh seafood pasta paired excellently with wine and Saison du Gâteaux (strawberry shortcake).
Address: 76-12, Yamada, Kutchan-cho, Abuta-gun, Hokkaido
Phone number: +81 0136 55 8625
#2 Bistrot le Cochon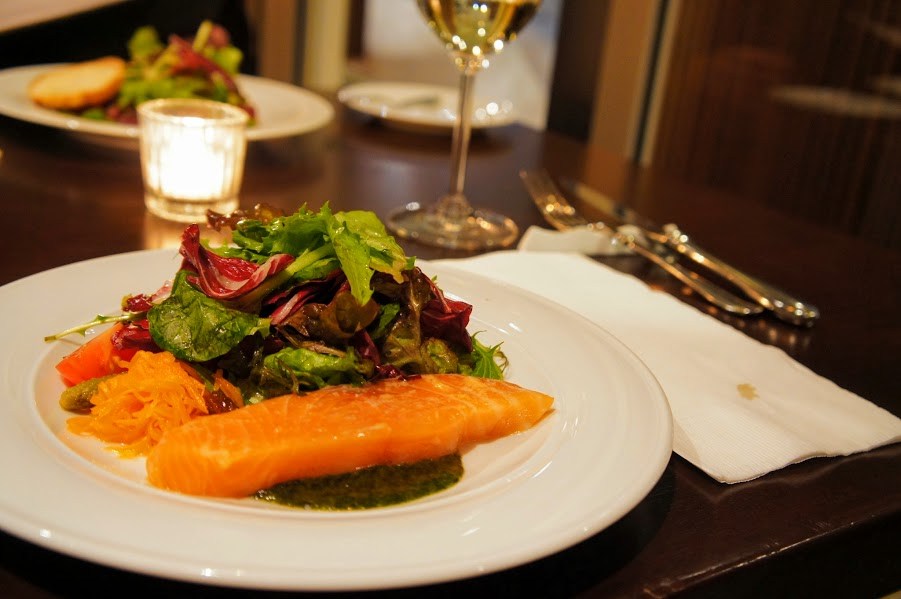 This classy restaurants offers a 3- or 5-course menu of your choice. Whether t's a romantic dinner date or fam-bam feast (there's kid's menu too!), the innovative Japanese French fusion stirs your taste buds to a new level. And, their beef cheeks are just heavenly. Open only during the prime ski months, the popular restaurant's waiting list is brimming so get on the phone ASAP!
Address: Yama Shizen West 1F, 185-6 Aza Yamada, Kutchan-cho, Hokkaido
Phone number: +81 0136 23 2312
#3 The Vale Bar & Grill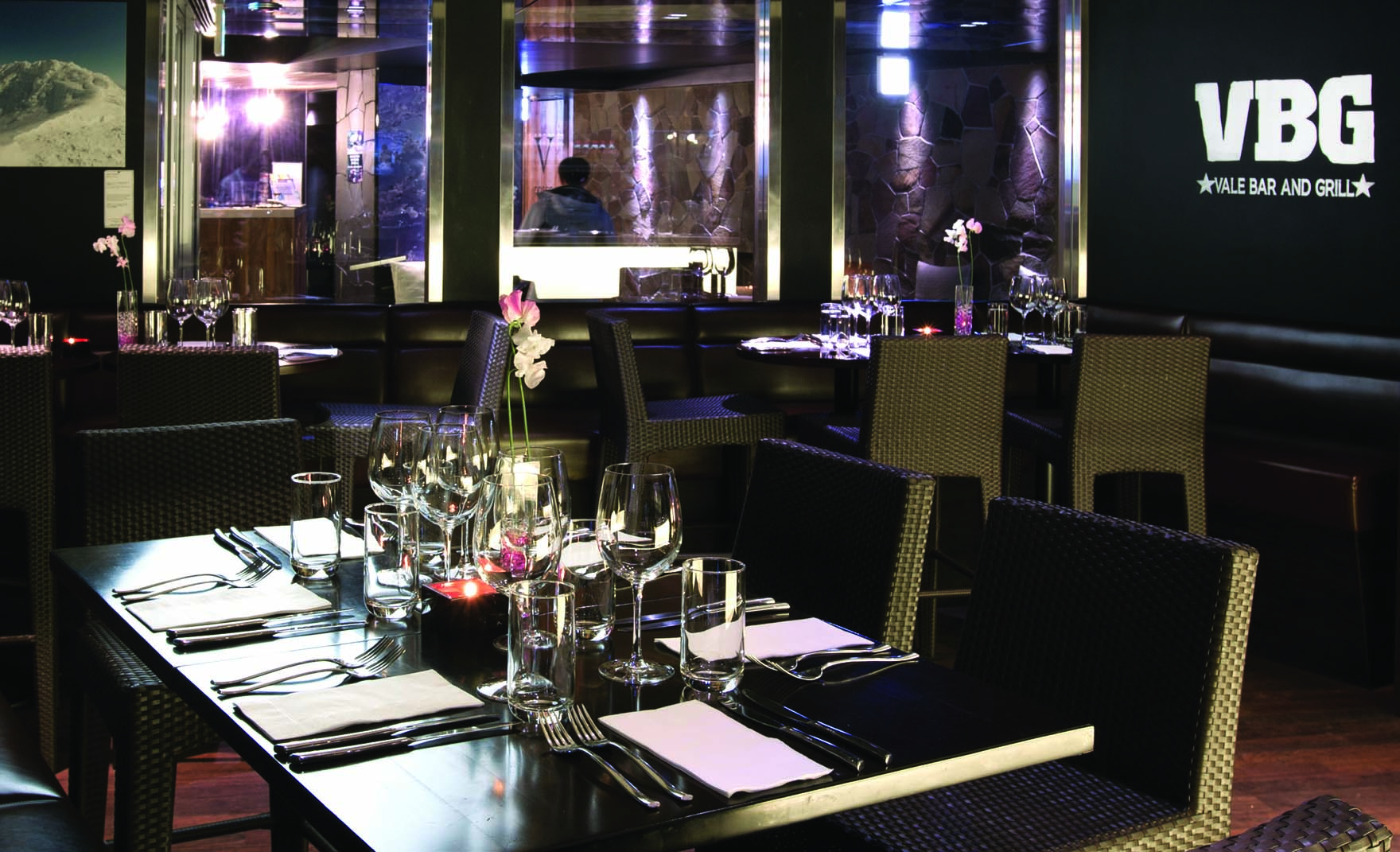 The in-house restaurant at The Vale Niseko is adorned with upscale, modern furnishings; black and white, with pops of colour here and there. Serving international cuisine with a local touch, the menu features quick-bites and hearty meals. Enjoy them with the company of live music in the background and sip on seasonal beer (or a refreshing cocktail).
Address: 166-9 Aza-Yamada, Kutchan-Cho, Abuta-gun, Sapporo-shi
Phone: +81 0136 21 5833
#4 HirafuZaka
Mmm, ramen. Yum! That's not all that's the hype here. The Izakaya restaurant whips up excellent udon, teppanyaki and matcha ice cream. This adorable yet stylish café is located on the 2nd floor of Chalet Ivy near the Ace Quad lift. Once you're done hitting the slopes, this is a great pit stop before heading back to your chalet. A quick après drink wouldn't hurt.
Address: 188-19 Aza Yamada, Kutchan Town, Abuta-gun, Hokkaido
Phone: +81 136 22 1124
#5 Grandpapa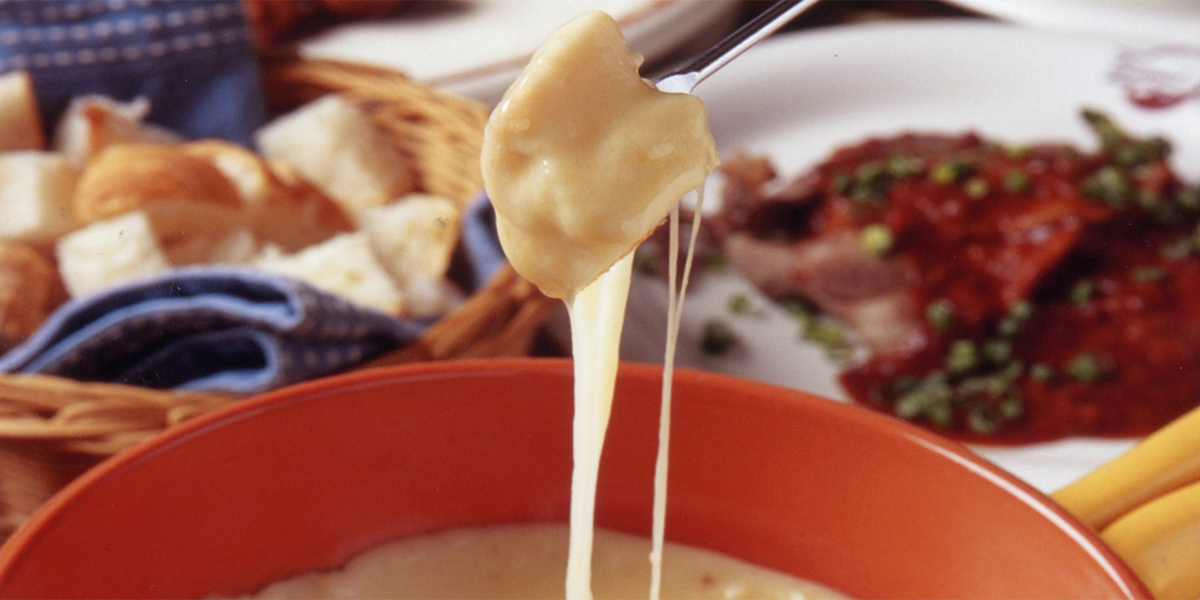 Given its "reservations only" seating policy, there's a good reason this restaurant is so exclusive. It's the only cheese fondue restaurant in Niseko! Grandpapa serves their bountiful course meal with traditional Swiss-made Emental and Gruyerre cheese. Dip in meatballs, greens, and bread and swirl it around for all that cheesy goodness.
Address: 163 Yamada, Kutchan
Phone: +81 0136 23 2244
#6 Sessa
Don't let the winter freeze you, warm up with sukiyaki/shabu-shabu delicious thin-sliced beef wagyu in Sessa. Dining in a traditional yet modern lumbered establishment has never felt so cosy. This restaurant serves fresh Hokaido catch and sweet treats with spot on presentation at set deals. You'll leave Sessa not only with a satisfied stomach, but money well spent as well.
Address: 133-14 Aza Yamada, Kutchan
Phone: +81 0136 23 2799
#7 Yang Shu Ten
Guests are welcome with lively and sweet-and-savoury smell wafting throughout the restaurant serving an array of set menu that's mouth-watering. Located in a contemporary Japanese architecture, the atmosphere is great for family outings or friends alike. A few must-try dishes such as pork katsu, premium sushi, and wagyu steak – expertly rustled up to perfection. Yang Shu Ten's delicacies will surely blow you away like Niseko's powder.
Address: The Village, Abuta-gun
Phone: +81 0136 44 1160