If you're going to procrastinate today (and if you're reading this, you probably already are), do something equally as productive with your time. And you know us — what's more productive than gushing over our most dreamy and luxurious villas?
#1 The One Where Families Can Make Pizza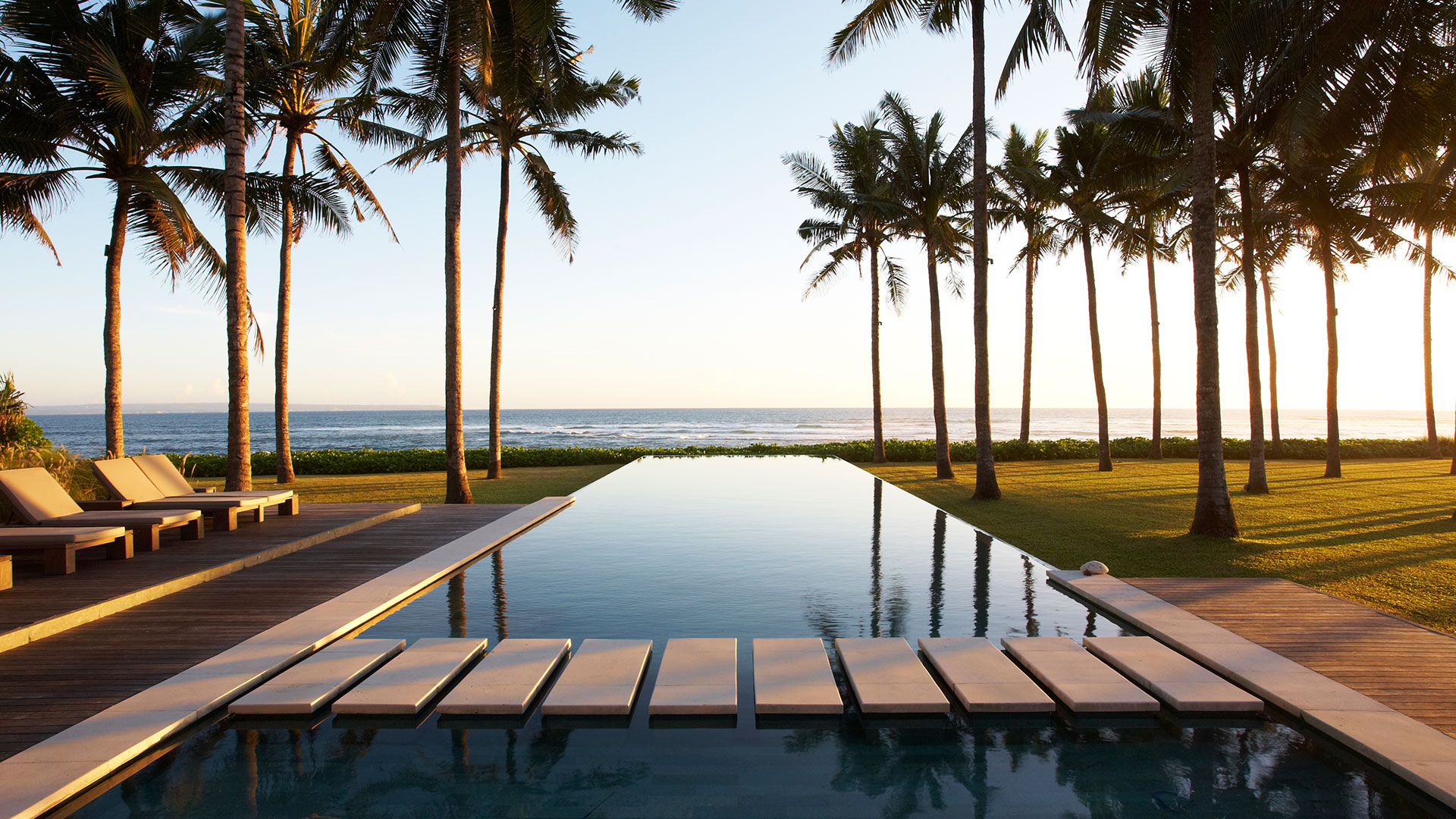 What else? The kitchen comes equipped with a wood-fire pizza and bread oven, but if you didn't round up the troops for a cookout, there's so much else you can do at this 6-bedroom villa. You're greeted with champagne upon arrival (none for the kids), and should that lead to you a few more cocktails at the private bar, then go right ahead — the younger ones can play a game of tennis at the court, or enjoy the untouched, fully-staffed beachfront. Back to that pizza — the dining room is designed to open widely towards the surrounding grounds where you can enjoy the day breeze.
Book it: Konaditya House, Bali, Indonesia
#2 The One Near the Nude Beach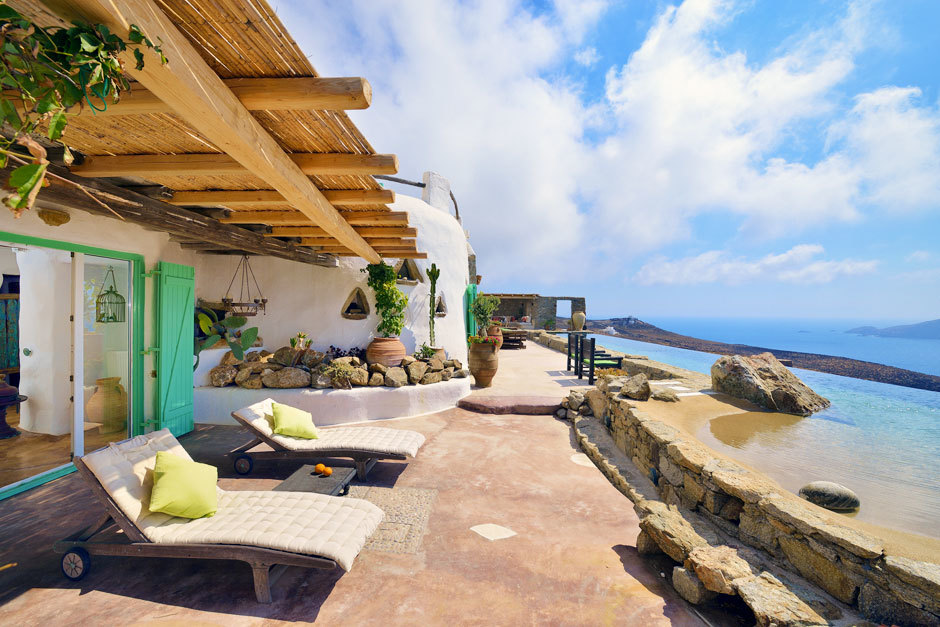 What else? You want to know more — Paradise Beach, the island's original nudist beach, is just a walk away. Liberation! But things can get equally as exciting inside your 4-bedroom villa (clothing optional), especially at your private saltwater swimming pool, which Condé Nast Traveler Magazine voted 5th sexiest pool in the world. Wherever you choose to soak up the Cycladic sun, you'll bask in the cool island breeze and enjoy views of islands like Naxos, Paros, Ikaria and Donusa.
Book it: Villa Drakothea, Mykonos, Greece
#3 The One that Literally Faces the Sunset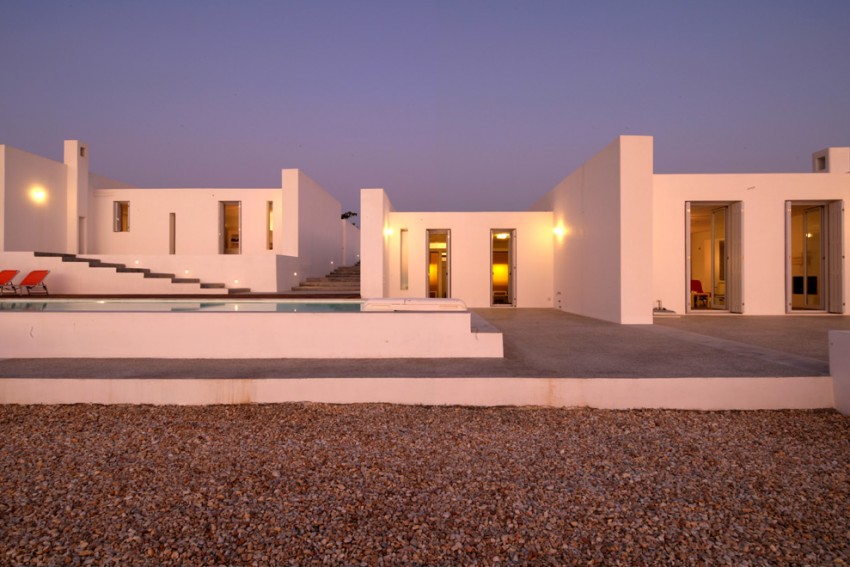 Book it: Paros Memories, Santorini, Greece
What else? The 6-bedroom villa is as Mediterranean as it gets — minimalist architecture, white walls, accompanied by gorgeous sky views. Add a splash of white decor to that too. The whole design really comes together when you see how it allows the sunlight in against the backdrop of the ocean. Its location couldn't be more ideal, with a front row seat to the Aegean sunset, which you can view from the long,rectangular pool, or from the Agia Eirini beach just a short walk away. And if you're feeling adventurous, there's lots of wind surfing, biking and sailing action going on in Santorini itself.
#4 The One Practically Made for a Pool Party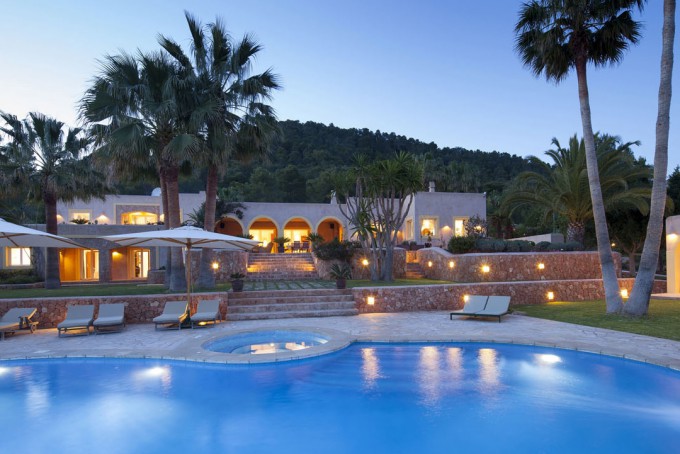 What else? The 2-storey villa is just 15 minutes from Ibiza's town, but it's pretty much got everything you need for the ultimate vacation; an outdoor swimming pool with Jacuzzi, gym equipment, seven spacious bedrooms and a living room with multiple seating areas (why stop at one?). But you'll definitely want to take it outside, where there are sun loungers and umbrellas, terrace day beds, barbecue, kitchen, massage deck, and enviable views of the ocean and beautifully-landscaped garden of Villa Los Dos Carlos.
Book it: Villa Los Dos Carlos, Ibiza, Spain
#5 The One Where You'll Want to Get Hitched at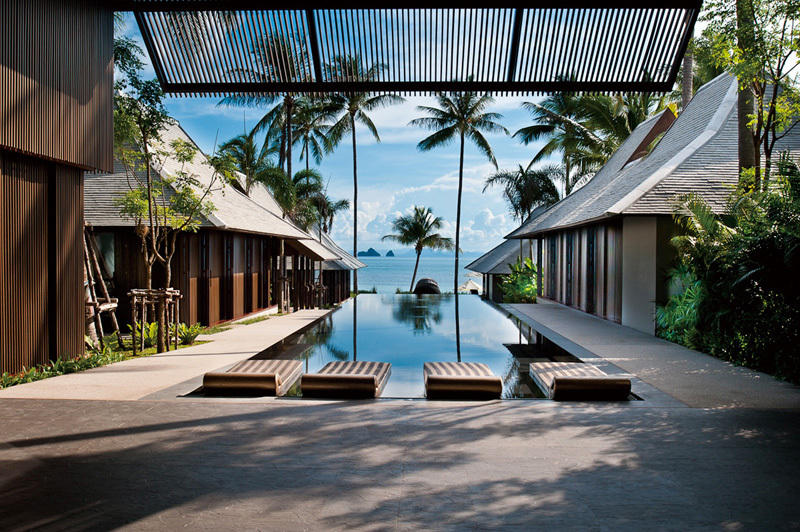 What else? Design is definitely a high point at Akatsuki with its blend of Thai and Japanese architecture and interior design, which also makes it a stunning location for weddings! You could jump into any one of its three swimming pools, or rush back to your en-suite bedroom furnished with high-end Italian pieces. The dining pavilion has direct views of the beach, making it a spot for intimate dinners. By day, you can get a massage at the poolside sala where the melodic slow waves are sure to lull you to sleep.
Book it: Akatsuki, Koh Samui, Thailand
Why not procrastinate a little more? 
Photo credits: The Luxe Nomad