With all the controversy surrounding religion (we shan't go there), sometimes we forget just how beautiful faith can be. Places of worship have gone all out aesthetically for centuries,  but not in a 'neighbourhood battle' kind of way. These beautiful temples to God attract travellers from different walks of life and religions to bask in their spiritual beauty, an experience so immensely humbling and grounding, you just need to see them for yourself — stat.
#1 Tiger's Nest Monastery, Bhutan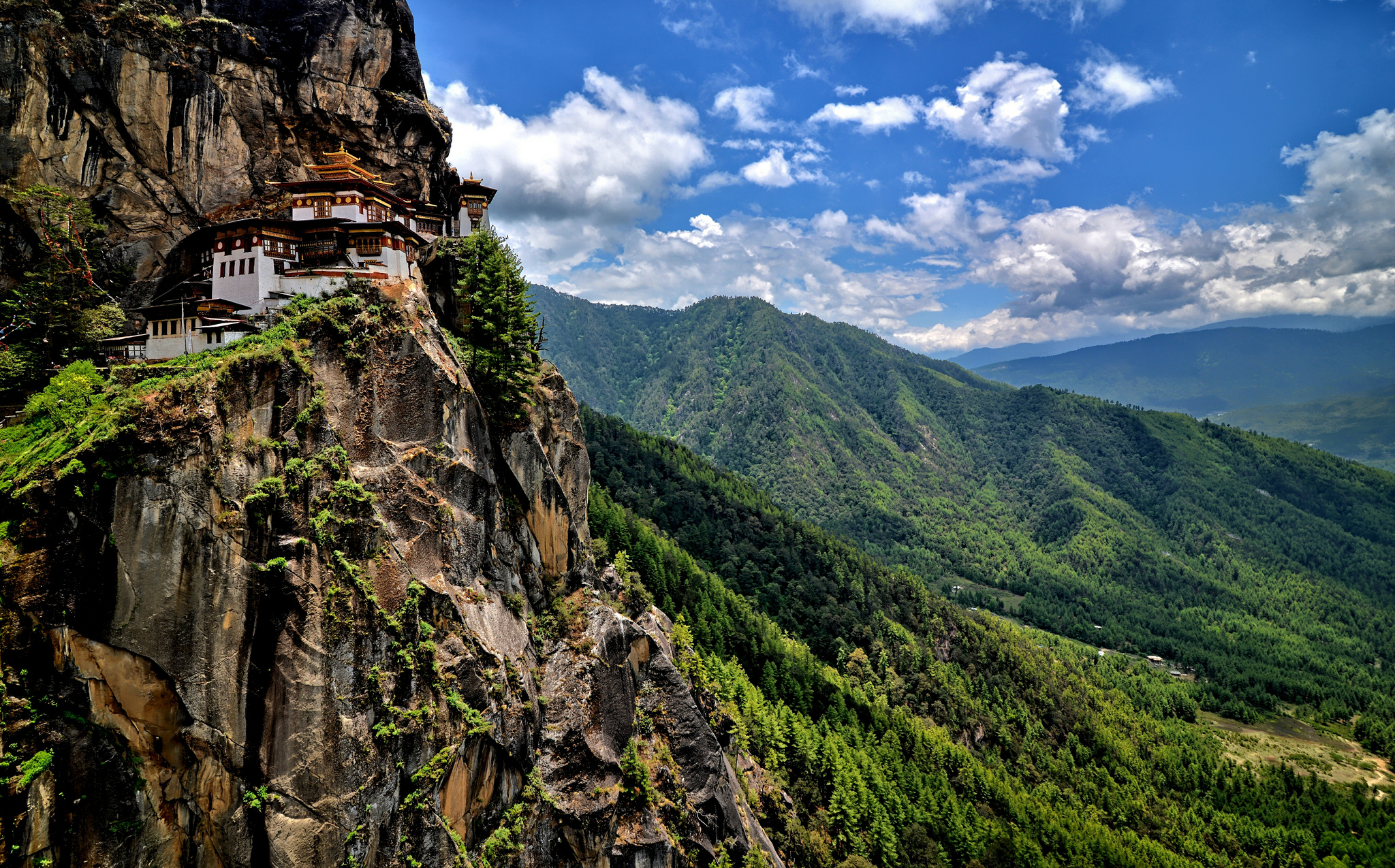 Bhutan is a ridiculously happy place. So much so, they're pretty strict on who they let in — you'll need to apply for a visa 30 days in advance unless you're a citizen of India, Maldives or Bangladesh, and prepay for everything. Good vibes only, and good vibes you'll find (only if you're a practicing Buddhist, do note) on the edge of a kilometer-high cliff in Paro Valley. "Are there tigers??" we hear you ask. No. The temple gets its name from the legend that Guru Rinpoche flew onto the cliff on the back of a tigress, then found a cave to meditate in.
#2 Las Lajas Cathedral, Columbia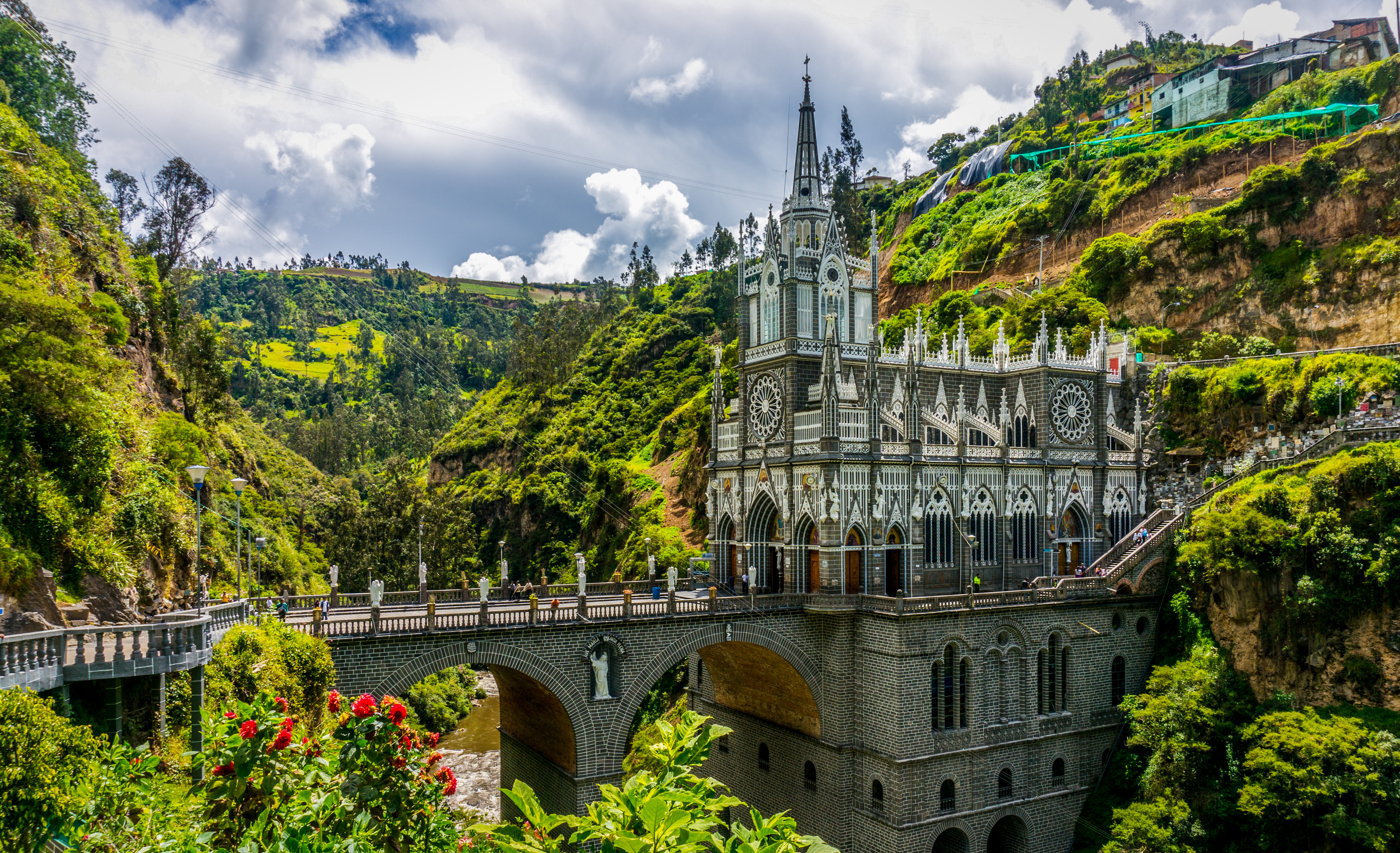 If walls here could speak, oh the stories they would tell. Which probably would clarify the legend of where and why The Sanctuary of Our Lady of Las Lajas was built. It was 1916 when the Virgin Mary appeared to an Indian woman named Maria, tired from giving her daughter a piggy-back ride through the hills, sat on rock and saw an apparition in a cave. And if anyone thought she was making it all up, a mysterious painting of the Virgin Mary carrying a baby was found on the cave walls. No, Maria didn't do it — a core sample tested proved that the colours were impregnated deep into the rock itself.
#3 Prambanan Temple, Yogyakarta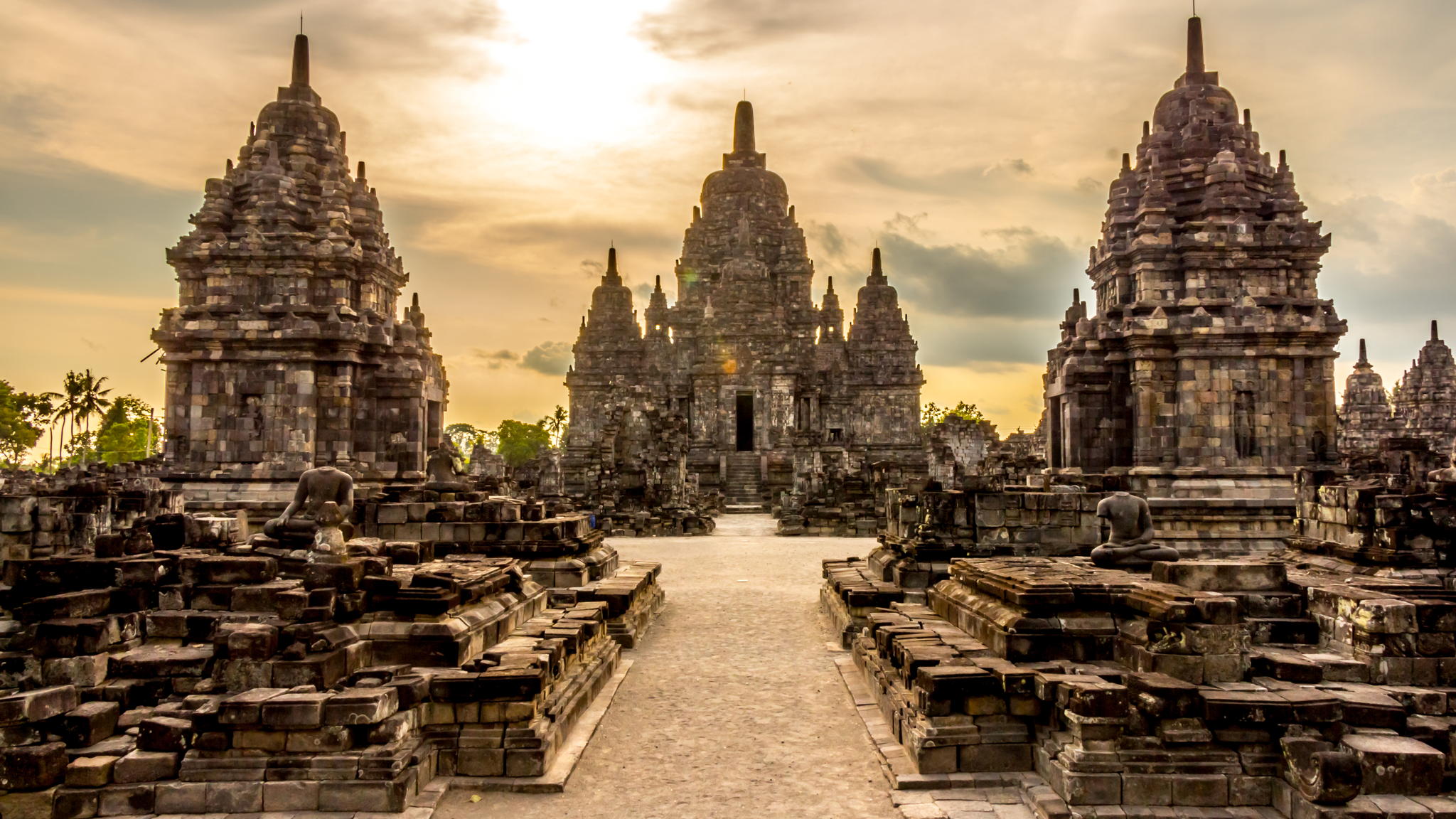 As to not mislead with this list, we've named eight beautiful temples but really, it's a larger number than that. You see, the compound of Prambanan encompass 500 temples, which is exactly what makes it such a sight — among the many, many, many temples in Indonesia. The main attraction here is the Prambanan Temple, or Loro Jonggrang, consisting of 240 temples in the style of typical tall and pointy style of religious Hindu architecture. The complex, dedicated to Shiva (you know, the God of destruction) needs to be seen up close (and not read about on the internet) for its carved depiction of Hinduism from the 8th century in Java.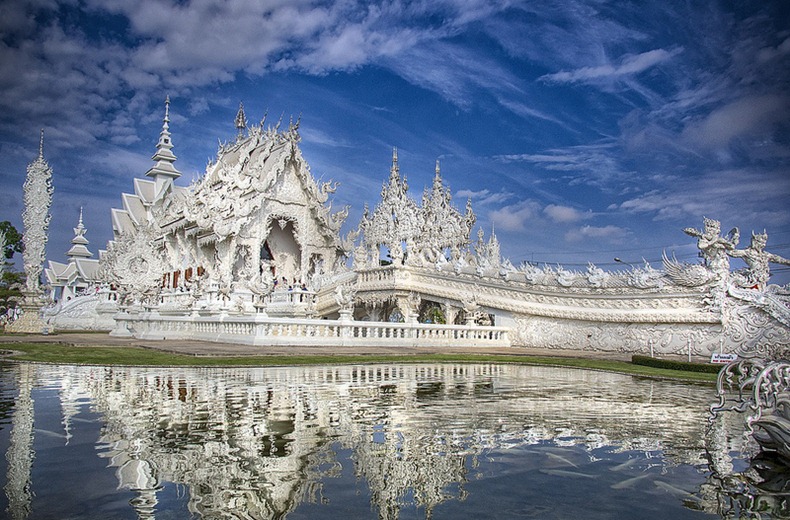 To state the obvious, this beautiful temple in Thailand is top-to-toe white. In true Thai architecture style, this temple piles on the fancy and boy, is it grand. Inside there are mosaic mirrors that reflect diamond-bright light (we'd show you, but we only have space for one picture). The best time to visit the Wat Rong Khun is in, say, 90 years, when construction will finally end. We're not being smart here — its designer, Thai artist Chalermchai Kositpipat expects it will take that long to complete. That's so Sagrada Familia in Barcelona, which by the way, is expected to finish in 2026.
#5 Lotus Temple, New Delhi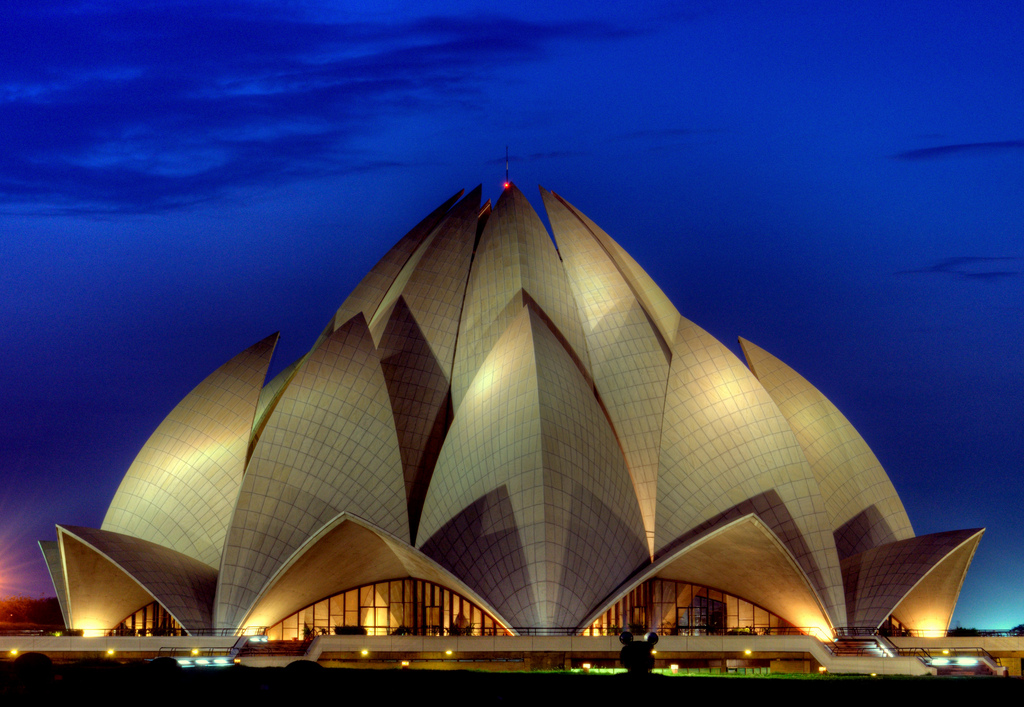 Bahá'í faith is a truly fascinating religion, but if you've never heard of it, here's the lowdown: with Persian origins, Bahá'í principles are essentially the oneness of God and religion, and the growth and freedom of humanity. If we're not doing a good job at explaining the faith, let's move on to the Lotus Temple in India. Built just two decades ago, the temple and religion has an open door policy to all ("oneness", as in we are all one) which is what makes this place of worship so beautiful. That, and its lotus blossom design with 27 free-standing marble-clad 'petals'.
#6 St. Peter's Basilica, Vatican City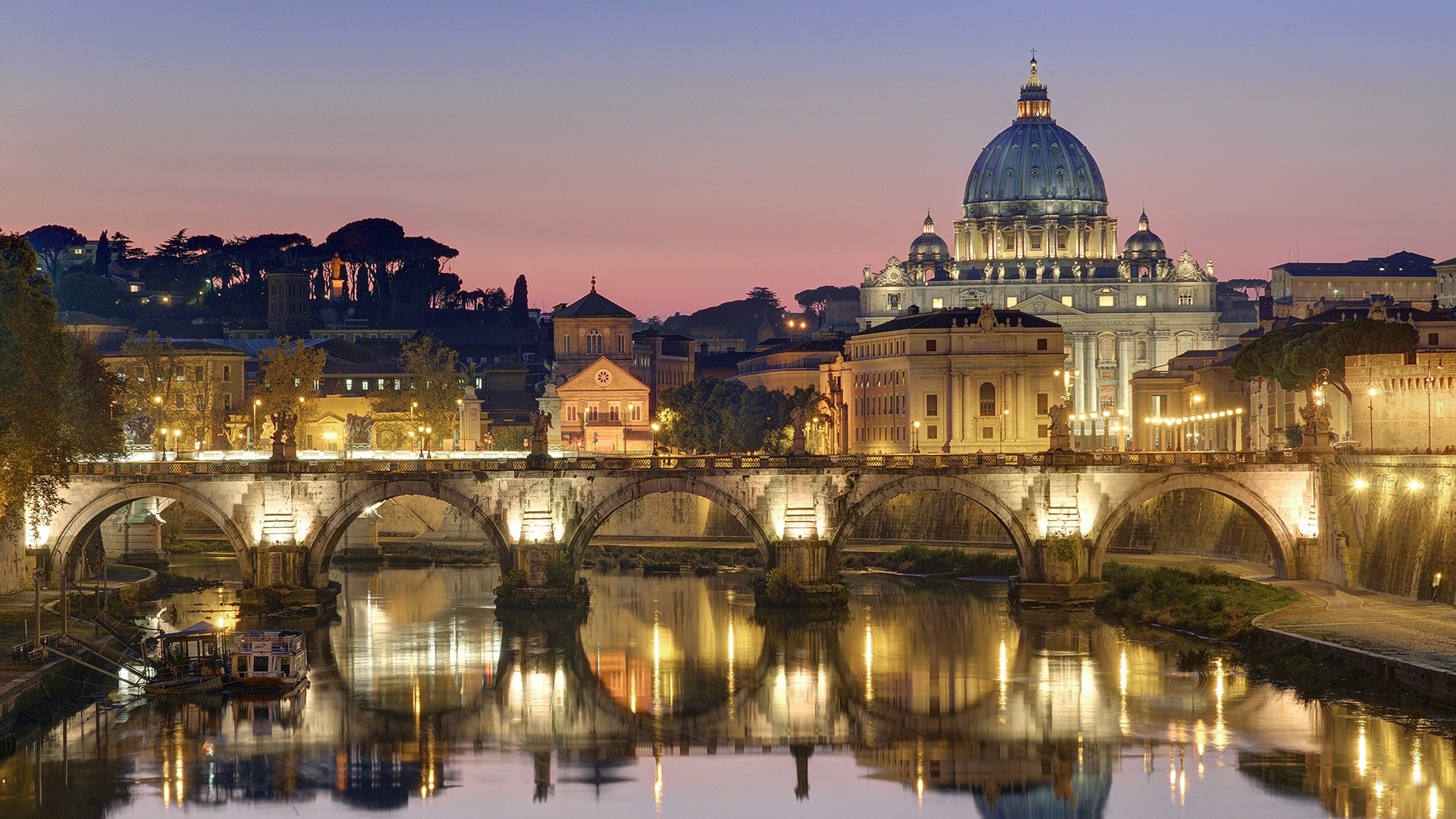 The largest cathedral in the world took 150 years to built and St. Peter, the first Catholic pope was buried here in 64 AD, so we'd be damned not to include it in this list. Regardless, we'd do so anyway because of its history, art and The Dome; which was Renaissance genius Michelangelo's greatest architectural achievement, though he never  lived to see it built in 1590. There are exquisite frescoes, mosaics and sculptors by renowned artists of the Renaissance age – Bernini, Raphael and Giotto. The Basilica sits atop an older 4th century church and attracts some 20,000 visitors on a busy day in Vatican City, Rome.
#7 Golden Temple, Punjab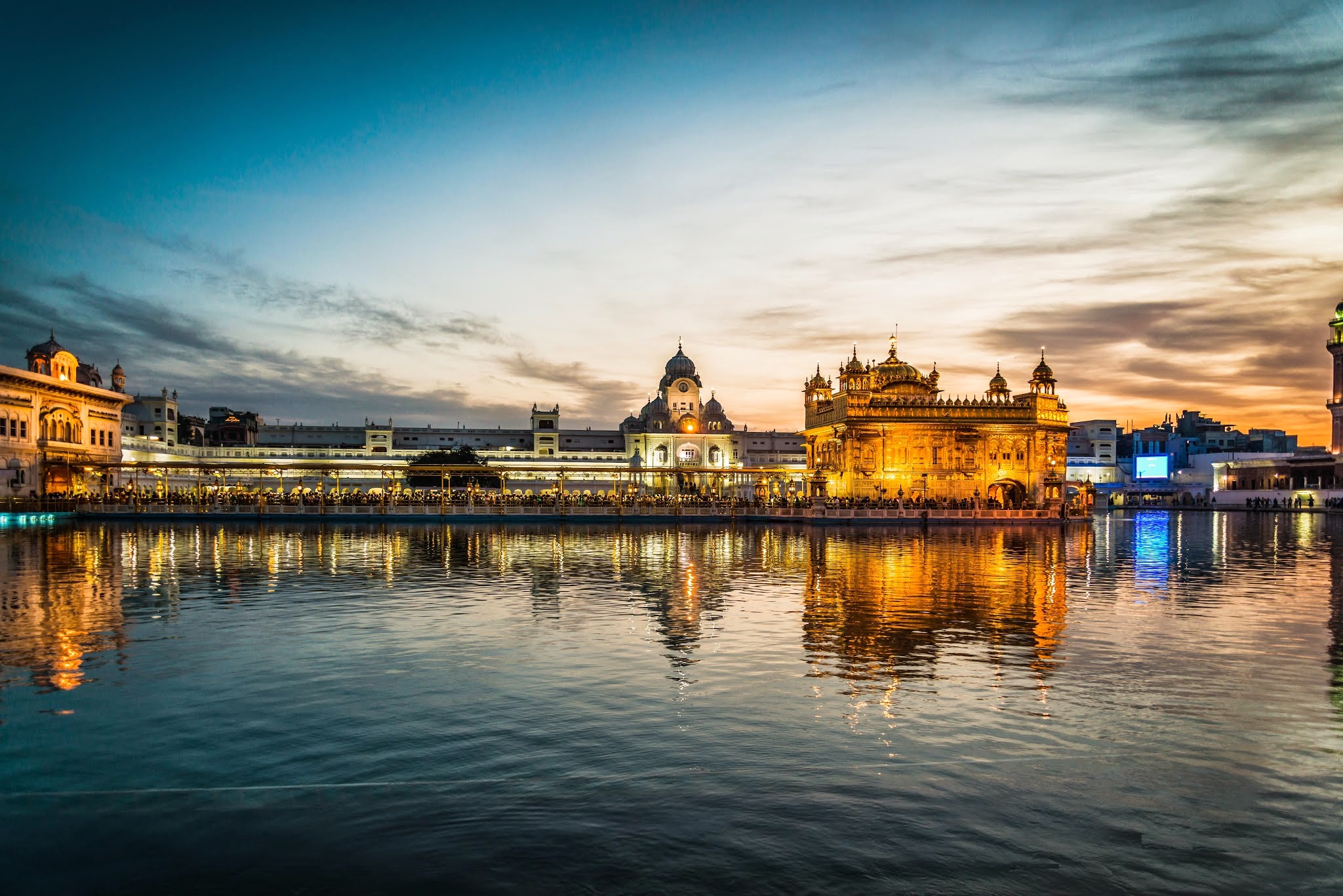 As far as first impressions go, you'd assume a golden temple in India would be all about luxury, but inside, some of the most humble practices will leave you feeling calm and centered. But first to answer your questions, it's made of mostly marble but some parts are plated in real gold. The foundation for the temple was laid down by a Muslim saint Mian Mir, and has four entrances in the North, East, South and West to indicate people from all four corners of the earth are welcome. Everyone who visits sits on the floors during mealtime to symbolise equality, and staircases entering the temple go down instead of upwards, designed to symbolise humility.
#8 Dome of The Rock, Jerusalem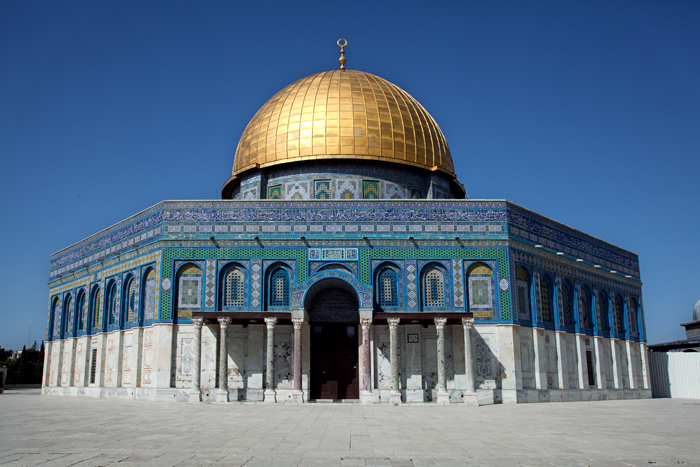 Often confused with the Al-Aqsa mosque (which is literally opposite it), Dome of the Rock is located on Temple Mount, known as the holiest site in Judaism, because it is believed to built upon The Temple of Jerusalem. Its location and 'ownership' is the cause of much controversy — Muslims believe that the Prophet Mohammad ascended to heaven upon this rock, while Jewish traditions believe that the rock was where Abraham was prepared to sacrifice his son Isaac, and Christians turned it into a church during the period of the Knights Templar. Whatever the case, we think that all people of the book (or not) should add this on their bucket list because of the immense weight of its history and significance.
Hey, we could put you up somewhere fantastic for the night!