Hearts broke all over the world when Paris took down its famous "love locks" from the Pont des Arts bridge this week. The red flags were there for ages, really – the weight of the padlocks were far too heavy for the bridge and glass panels were set up to stop those in love in Paris from putting new ones. But if you must flaunt your love in the City of Love, there are for more exciting ways than the known cliches. Obviously, the Eiffel Tower didn't make the cut. (But your padlock did, literally).
# Lady But Not a Tramp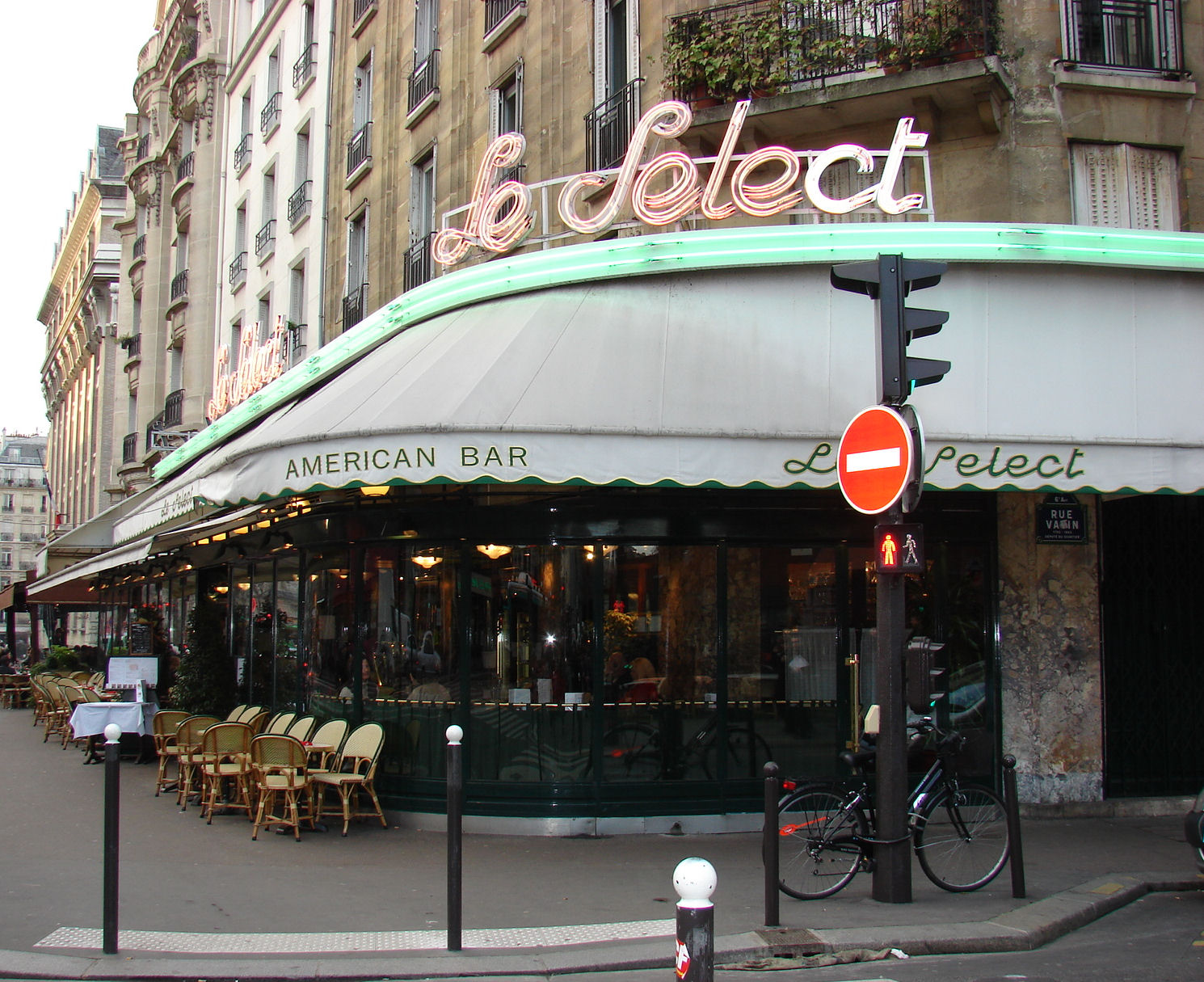 Instead of: Nervous laughter as you glance at the menu price list in any of one the 66 Michelin-starred restaurants..
Do this: You can always trust local recommendations, and since most Parisians don't indulge in fine dining everyday, these recommendations might lead you to one of Paris's quaint little cafes. The streets and alleys are where you'll find modest gems, down routes like Rue du Fauborg Sanit-Antoine and our personal favourite, Le Select. Here you'll dine and mingle with the best of them –  artsy locals, writers, regular folk who just want coffee. It's the thought that counts, and regardless, you did spend a whole lot on cash on plane tickets anyway!
And stay at: B Monmartre, where you can laze about in a food-coma state with pleasant garden views.
#2 Paris in the Rain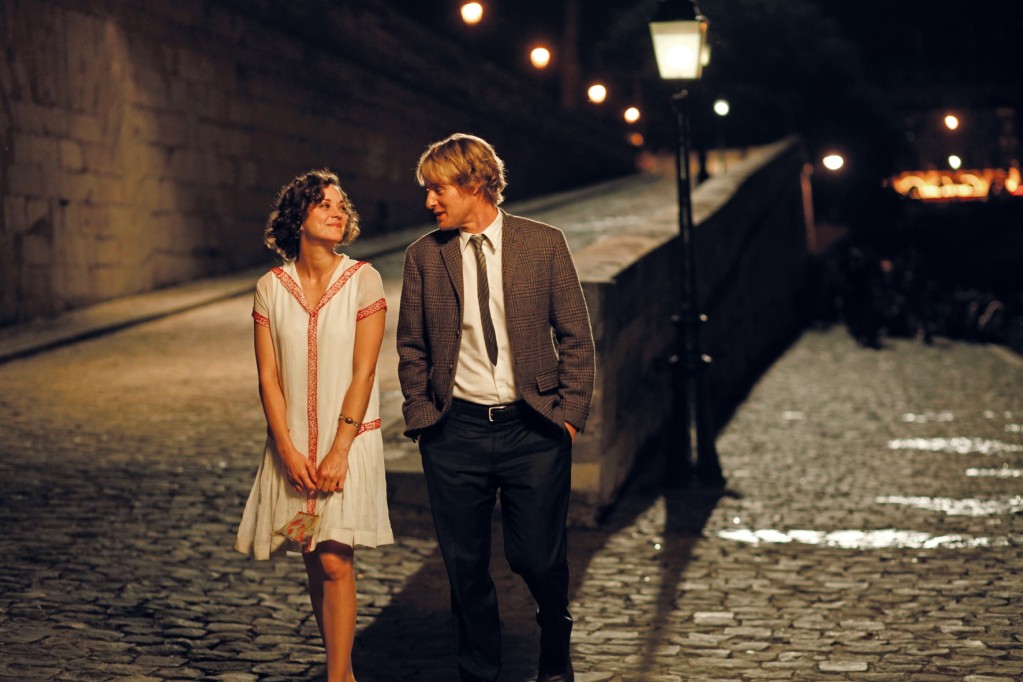 Instead of: Cabbing it, and having to endure traffic…
Do this: Flâner, which translates to "stroll" but generally means "discover the city on foot". The Métro shuts down an hour or two past midnight, and if you want to take it all in by night, we can't think of a more romantic way to do so. Paris isn't all that huge and not the most difficult of cities to navigate but still, there's magic in getting lost in the Parisian streets. You might not luck out ala Owen Wilson in "Midnight in Paris", but you're certain to experience more when you're taken by complete surprise. Stroll down the Seine, sit and talk philosophy all night like the French do, and kiss at any of the bridges (we like Pont Neuf) as the sun rises (true story).
And stay at: Le Cinq Codet, where a fully equipped fitness centre is at your disposal. You definitely got in your 10,000 steps for the day, but if you feel like you could keep going, why not?
#3 Tango for Two
Instead of: Feeling like you're well past your prime in a nightclub…
Do this: Dance in the streets, and get zero quizzical glances in return (maybe even an applause), Lovers take to the amphitheatres along the Seine in the 5th arrondissement to tango at skyfall. It's quite an experience — an old french man sits on the edge of river playing music on his radio and everyone else dances along, or enjoys drinking wine by the steps. Bring along your single friends too, there are lots of lone rangers that show up for the show. Chances are, they won't feel like the third wheel on this date.
And stay at: Hôtel Balmoral where you can keep toasty warm under the duvet covers with your significant other and order in room-service.
#4 Backseat Lovin'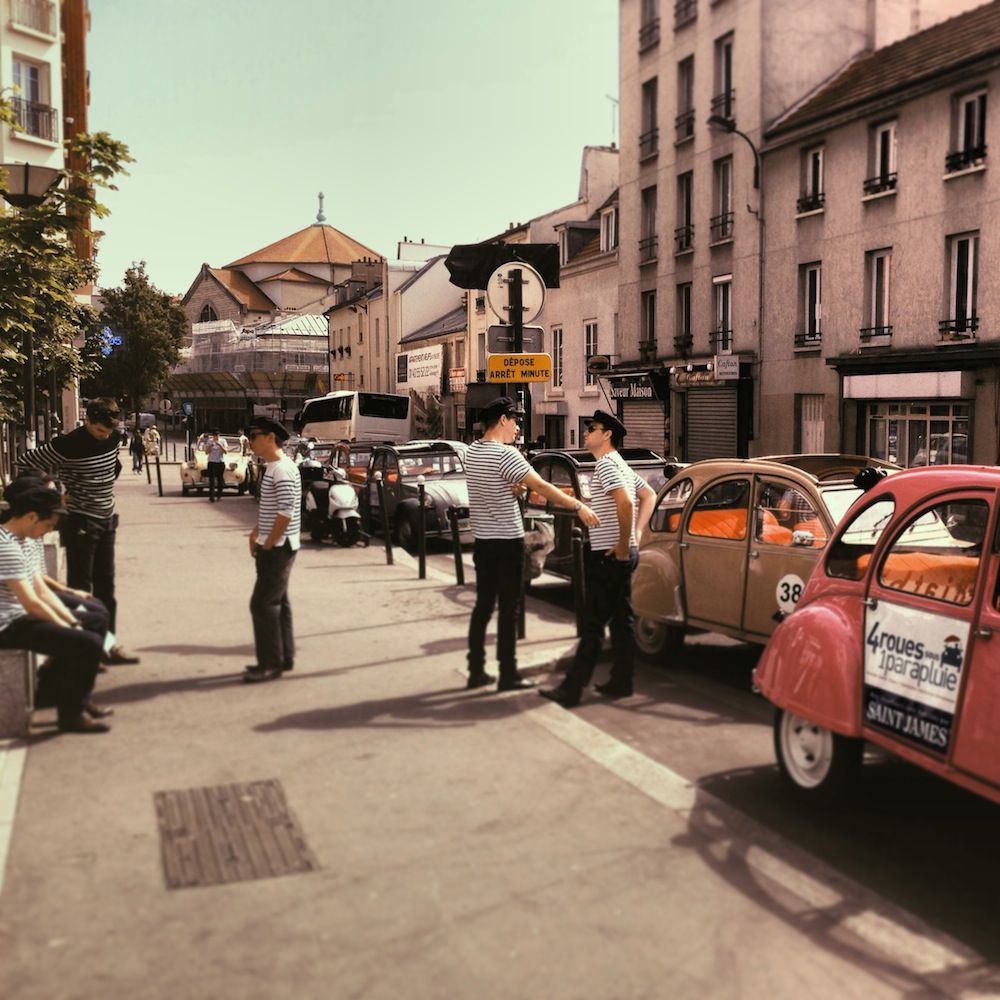 Instead of: Group tours, where you'll be stuck in between an old Australian couple and a family of eight from China.
Do this: You know exactly the kind of holiday you want and food you're craving for… only you have no idea where to go. There's a great company in Paris called 4 Roues sous 1 Parapluie (which means "four wheels under an umbrella", that can show you around in true style. A Breton striped-Frenchy picks you up from your hotel in his vintage convertible convertible Citröen CV2, and brings you to all the spots you won't find on a typical tour map of the city. And if the two of you are night owls, you can opt for an evening drive instead and bar hop around Paris.
And stay at: Le Royal Monceau Raffles Paris, where you can and should make full use of the spa tub. As in take a long bath after the long day you had.
#5 Till Death do us Part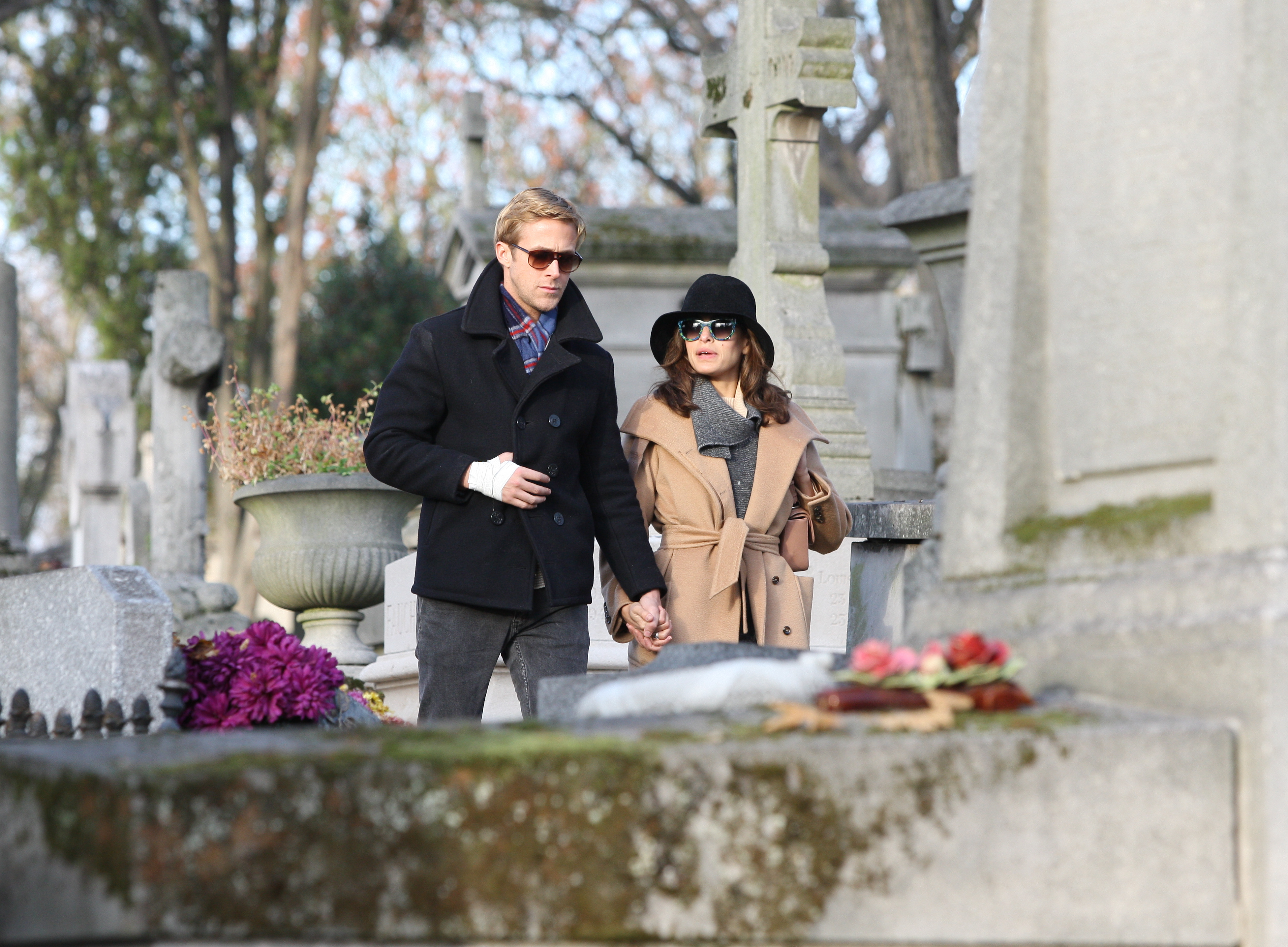 Instead of: Whatever it is you've done and seen a million times at the Eiffel Tower…
Do this: Talk a walk along the most visited, prestigious cemetery in Paris; the Père-Lachaise cemetery. Not only is it romantic because we now know Ryan Gosling has graced the graves with his mere presence, but it's quite a sight and you'll find graves of famous figures from the art, literature and music scene that might surprise you. Spoiler alert: Oscar Wilde and Jim Morrison. Maps are posted at the entrance to guide you to star-spotting (grave edition), and armed with a bottle of Pinot Noir, you can no longer be accused of being a boring date.
TLN Tip: Go in autumn when the leaves are falling and different shades of gold, yellow and burnt siena, and get off at the Gambetta Metro so that you can stroll down the cemetery, otherwise you'll have a little bit of a hike (and huffing and puffing is SO not romantic).
And stay at: The Shangri-La Hotel Paris, just five minutes away from the Eiffel Tower… if you just can't help yourself. We don't blame you, the views are spectacular and you'll get to enjoy it without the crowds.
 The City of Love awaits. 
Photo credits: Main, 1, 2, 3, 4, and 5.