With only four of the city of love's top restaurants announced as part of the World's 50 Best Restaurants causing a bit of a controversy, we thought we might share our 8 favourite Paris haute cuisine spots (in no particular order)!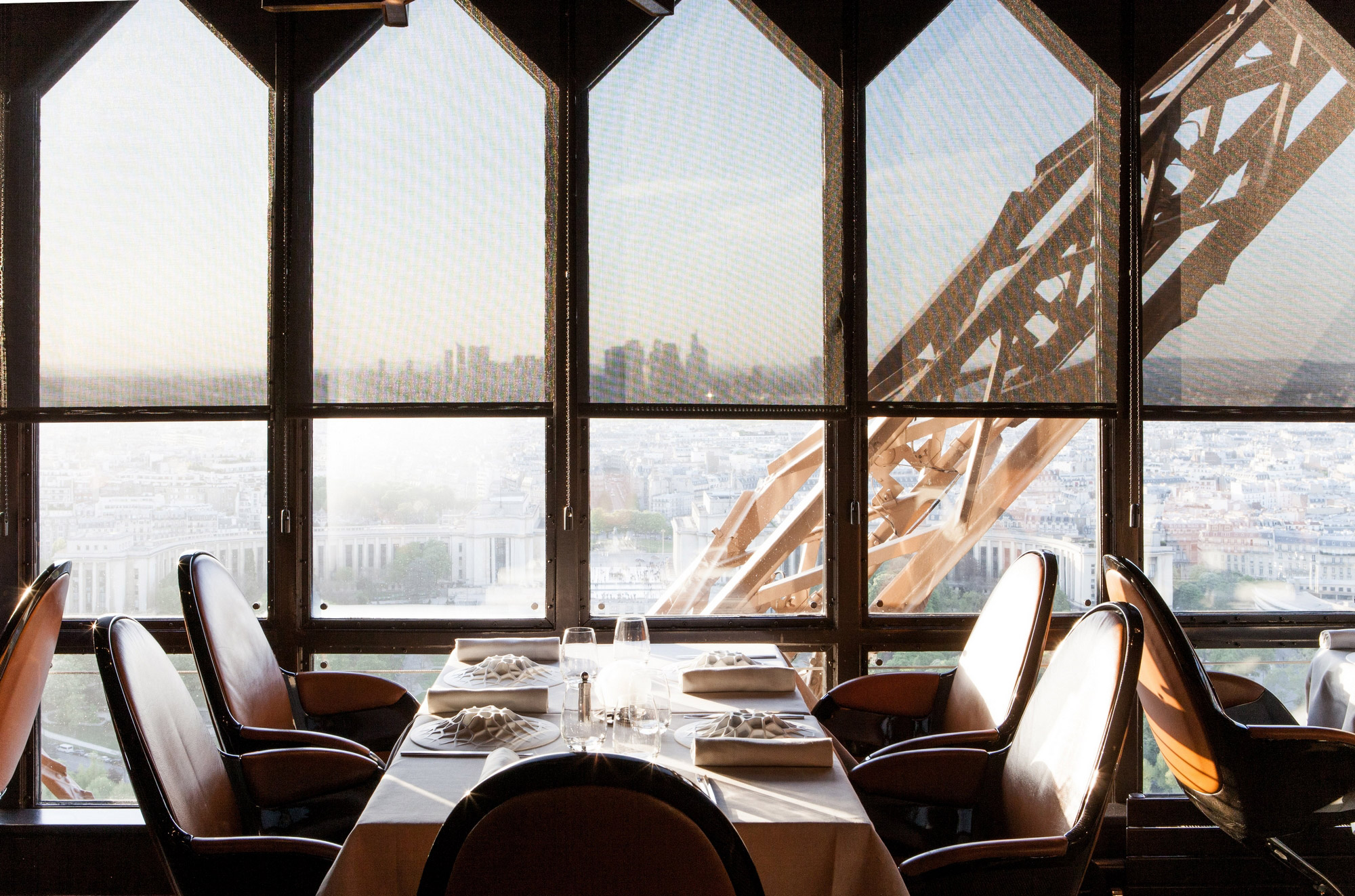 Where: Eiffel Tower, Avenue Gustave Eiffel, 75007 Paris, +33 1 45 55 61 44
What: While it may be located at the famous Eiffel Tower, Le Jules Verne is far from a tourist trap. Granted, its prices are way above what the average tourist may afford, but with bold modern décor by Patrick Jouin and cuisine by the legendary Alain Ducasse, it rightly offers a special occasion for those wanting to dine on the best that Paris can offer with sweeping views of the city via floor-to-ceiling bay windows.
Why: Rigorously selected ingredients are combined to produce mouthwatering creations such as seared turbot with leeks and black fig sauce, and pineapple and green apple vacherin.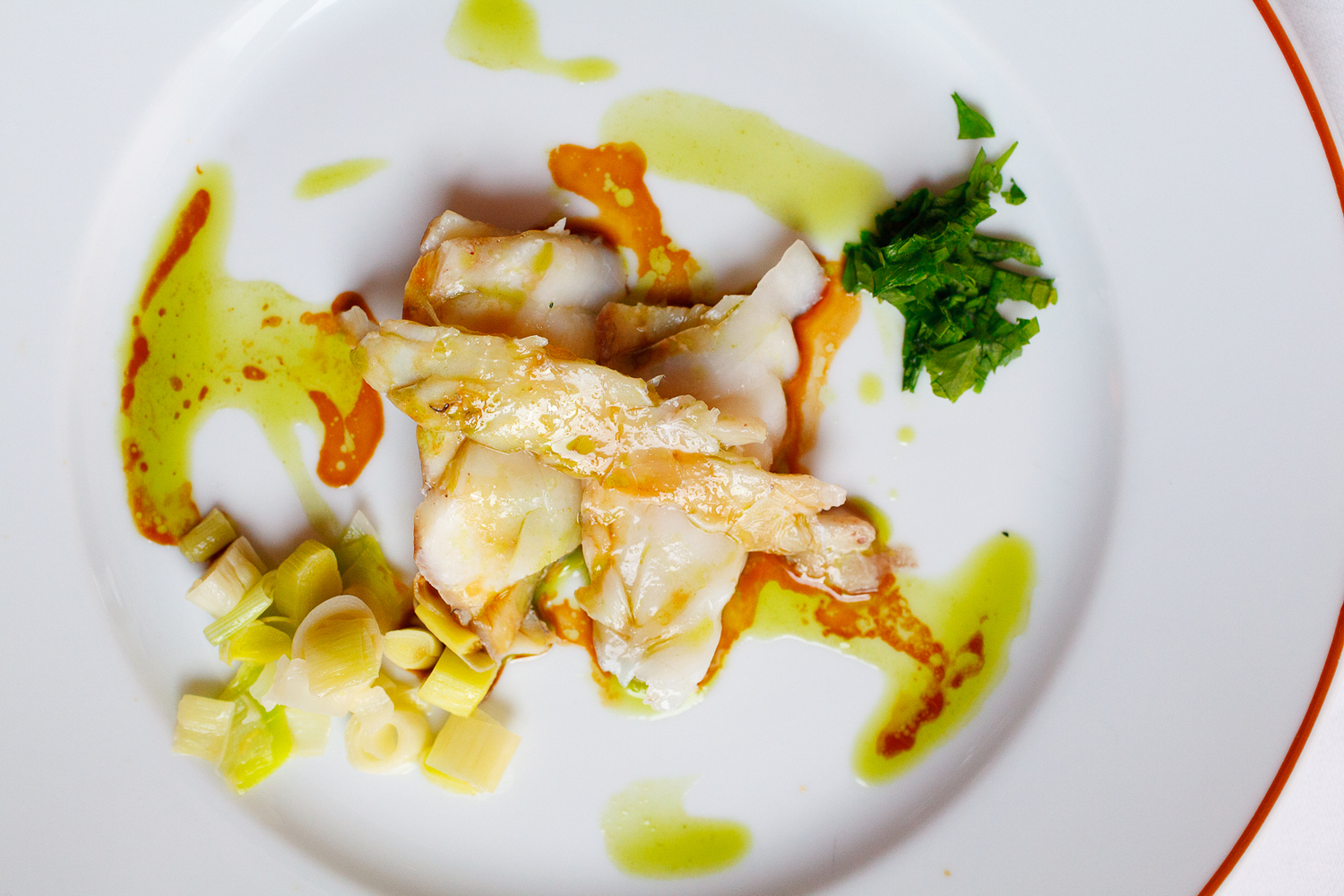 Where: 84 Rue de Varenne, 75007, Paris, +33 1 47 05 09 06
What: Working almost exclusively with vegetables, the culinary world though Chef Alain Passard had gone a little off his rocker when he announced that L'Arpege would only focus on biodynamic legumes raised on his farm. Several years later, the proof is in the pudding, as it has been voted no.12 on the World's 50 Best Restaurant list, and the first for any Parisian restaurant this year.
Why: If you're vegetarian, this is the perfect gourmet spot to splurge at, plus their beetroot tartare with horseradish cream is a standout.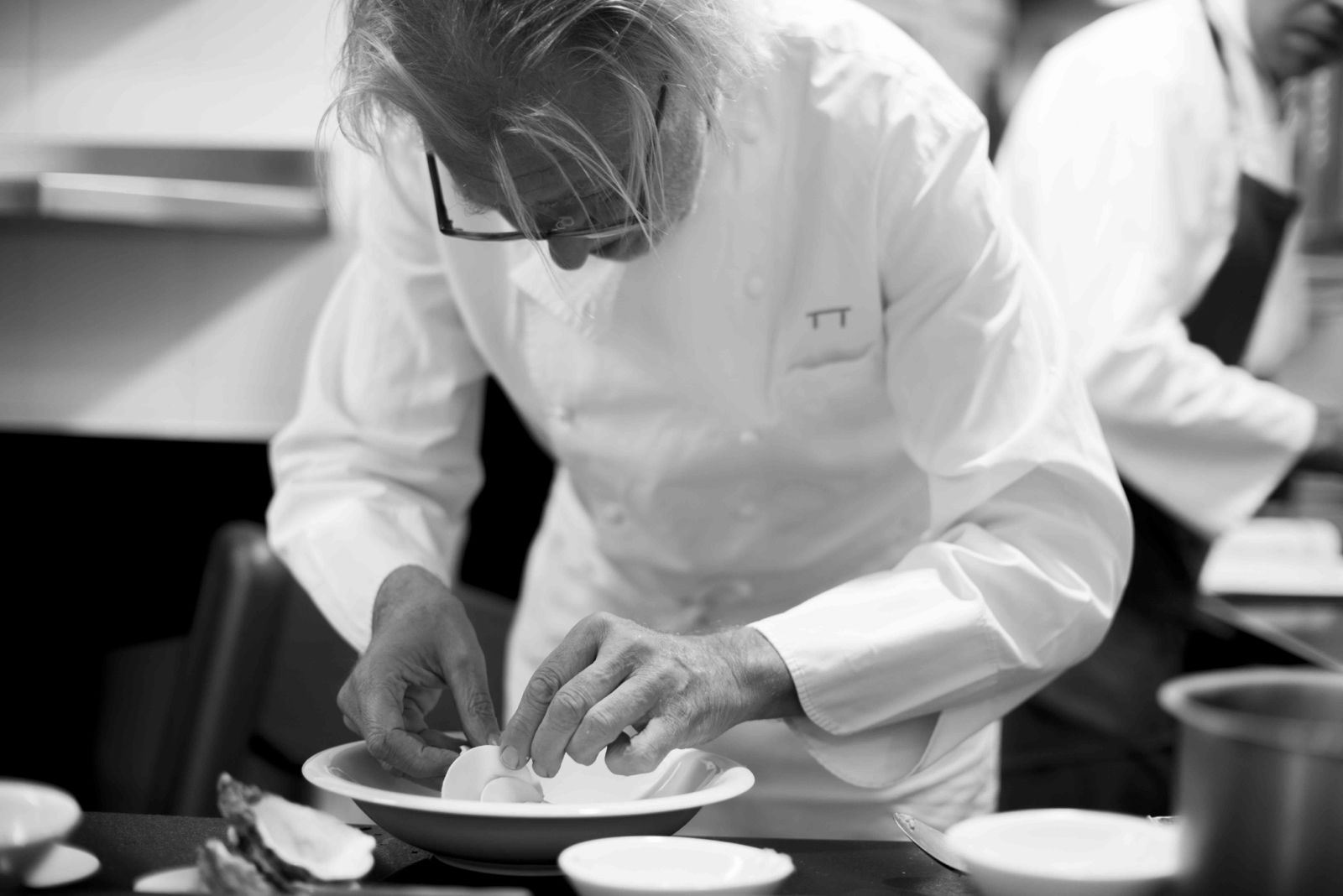 Where: 6 Rue Balzac, 75008 Paris, +33 1 58 36 12 50
What: Pierre Gagnaire isn't one of the most successful French chefs in the world for no good reason. And with satellite restaurants in Tokyo, Seoul, Berlin, Las Vegas, Moscow, Dubai, London and Hong Kong, it's easy to see why. But if you do want to taste the artistry of Pierre himself, you'll want to head to this stylish and plush slate-grey location.
Why: We'd recommend the tasting menu, which includes masterpieces such as the Porterhouse steak enrobed in a jus of beef tongue with tamarind, accompanied by butternut squash marmalade.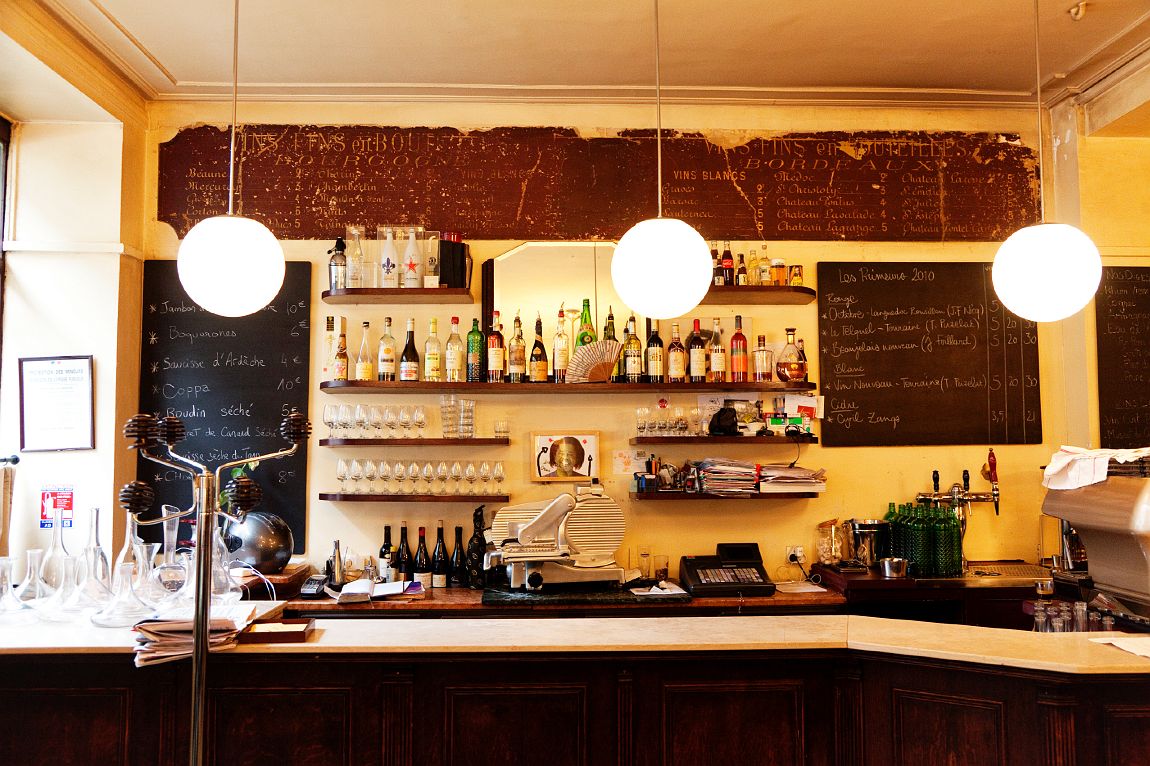 Where: 129 Avenue Parmentier, 75011, Paris, +33 1 43 57 45 95
What: You might not picture a no-frills bistro with simple furnishings and reasonable pricing (fixed menus of €65) when you think of haute cuisine, but this popular dining spot opened in 2006 is known for its French, Asian and Latin American influences that kick up a storm, and causes a right queue. Reservations need to be booked at least two weeks ahead, or you could chance it for the second seating at 9.30pm but we offer you no guarantees!
Why: We love the warm squid salad with sea asparagus and wakame powder or veal with almonds, curd, tomatoes and fennel.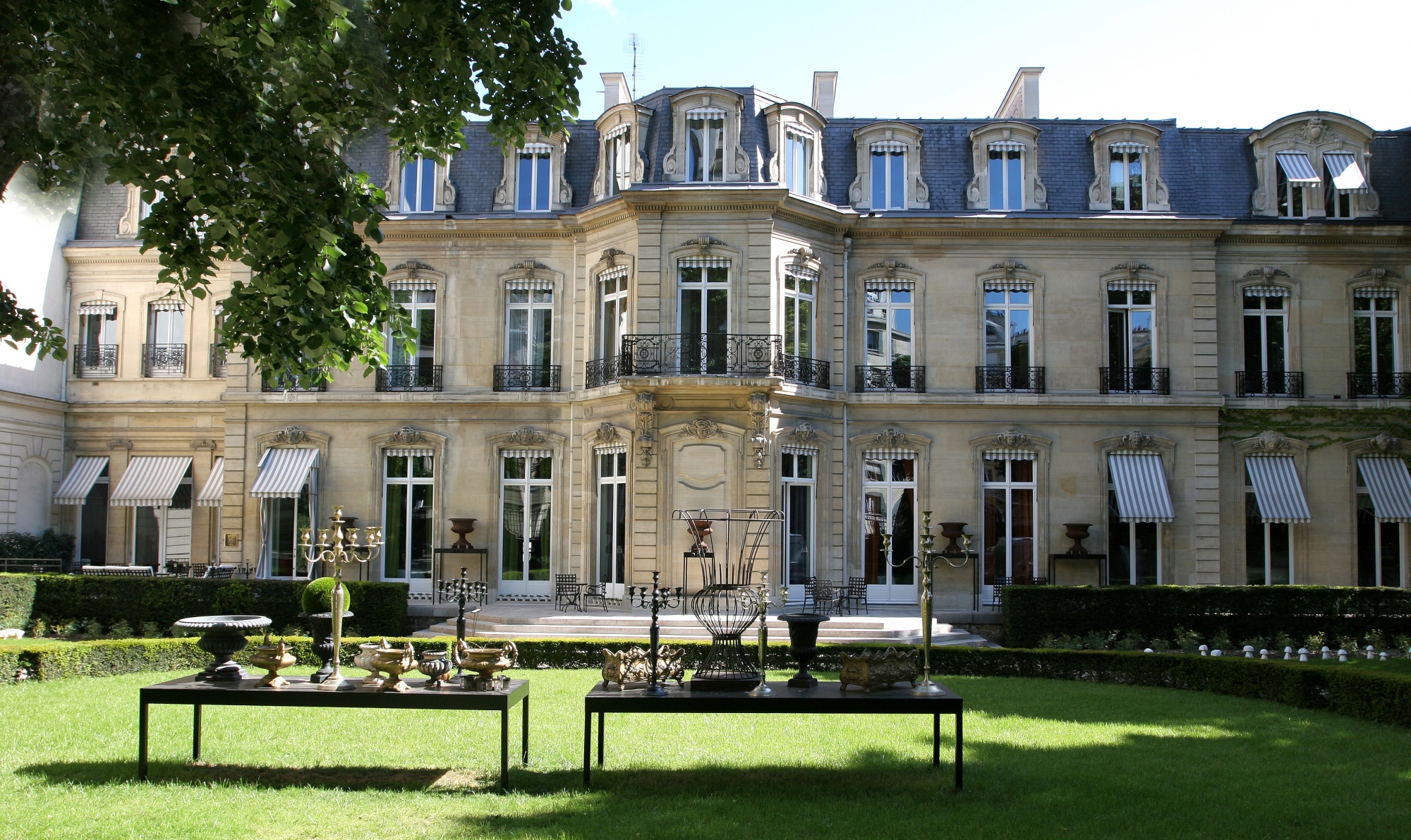 Where: 20 Rue d'Artois 75008 Paris, +33 1 43 80 19 66
What: If you're looking for an exceptional location and an intimate place to dine, you could do no better than this exceptional two-star Michelin restaurant, situated within a 19th century private mansion which was formerly the Hôtel de Talhouët-Roy. You can choose to dine in the Dining Room, the Klimt Room (named so for its reproductions of Klimt's artworks), or the Petit Salon – a private room made for six to eight people.
Why: In the summer the restaurant opens onto a delightful garden (which is a rarity in Paris), plus you'll find inspiration in its tradition 'bourgeois' cuisine including blue Brittany lobster, white truffle, John Dory and game served up with simple vegetables.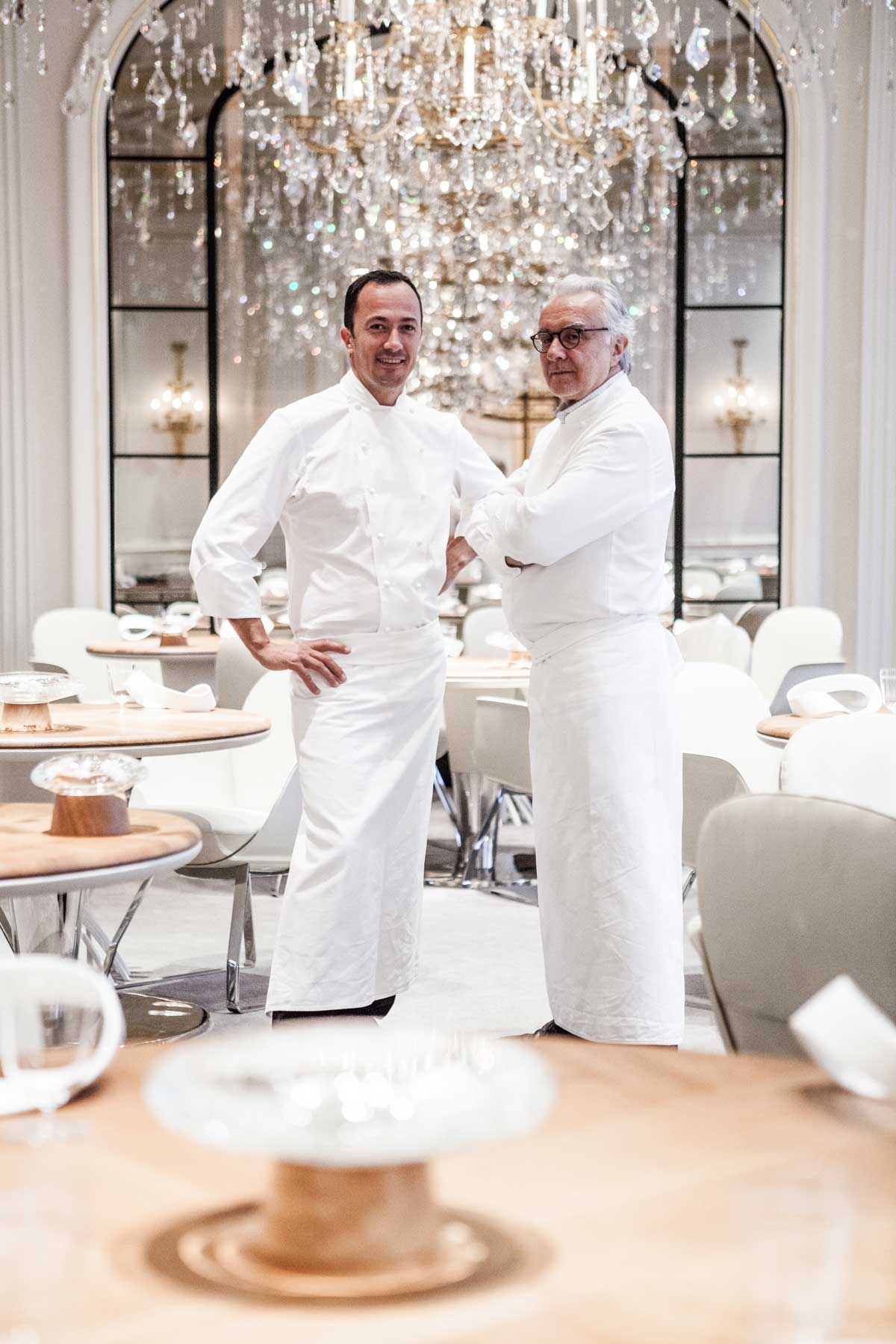 Where: 25 Avenue Montaigne, 75008 Paris, +33 1 53 67 65 00
What: If you've ever wanted to dine in Paris in style, this is the place to go to, with a futuristic twist! Having recently been entirely refurbished and luxuriously decked out, you'll find that the menu has also been turned on its head to focus on fish, vegetables and cereals (go healthy food!). Executive Romain Meder alongside Alain Ducasse go big and bold with their reinvented menus, all the while highlighting simpler and more natural ingredients.
Why: The superb interiors, plus Brittany langoustines with golden caviar!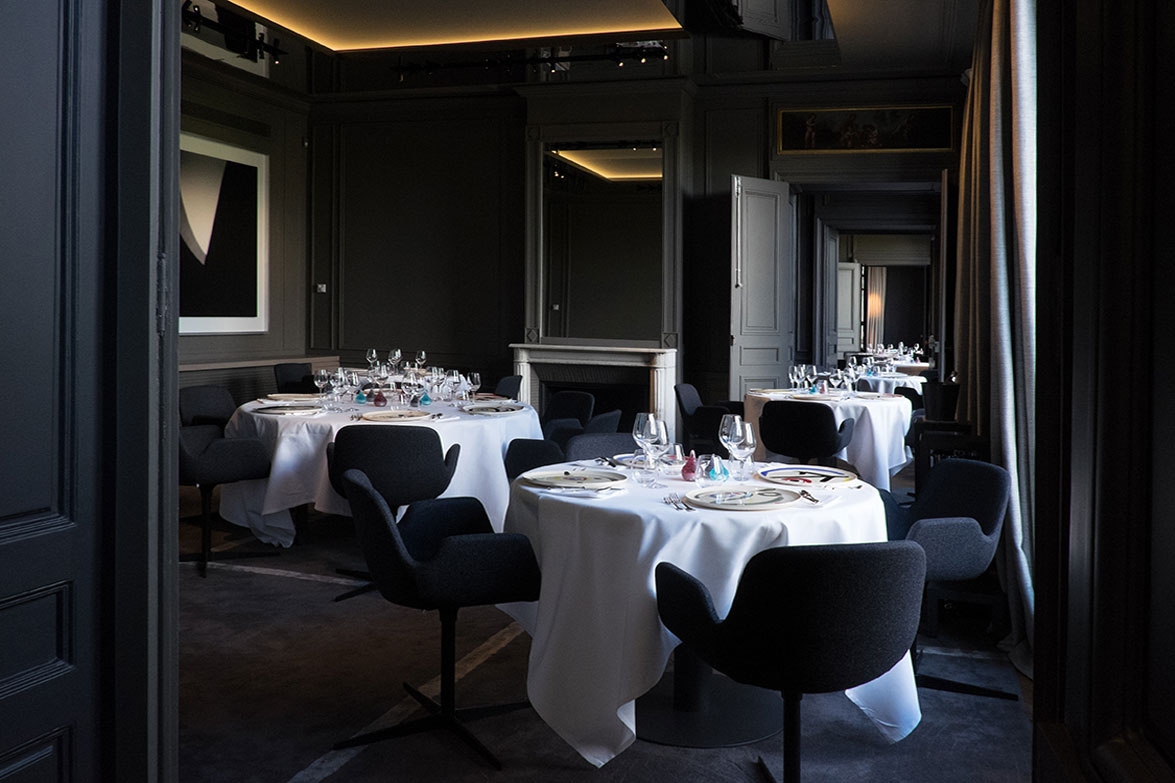 Where: 18 Rue Troyon, 75017 Paris, +33 1 43 80 40 61
What: You won't have to traipse halfway across town trekking this restaurant down. Located just a stone's throw from the Arc de Triomphe, Guy Savoy is known not only for its three-star Michelin, but its convivial atmosphere, impeccable service and dare we say it – happiness? Also, if you're one of the lucky lunch diners, every day the restaurant reserves one table for guests to indulge in a French gourmet experience!
Why: Signature dishes include Savoy's artichoke soup dressed with black truffle shavings and accompanied by brioche slathered with truffle butter, and the chocolate orb dessert, which is made even more devastating thanks to its warm mango coulis sauce that's poured last minute for a melt-in-your-mouth effect.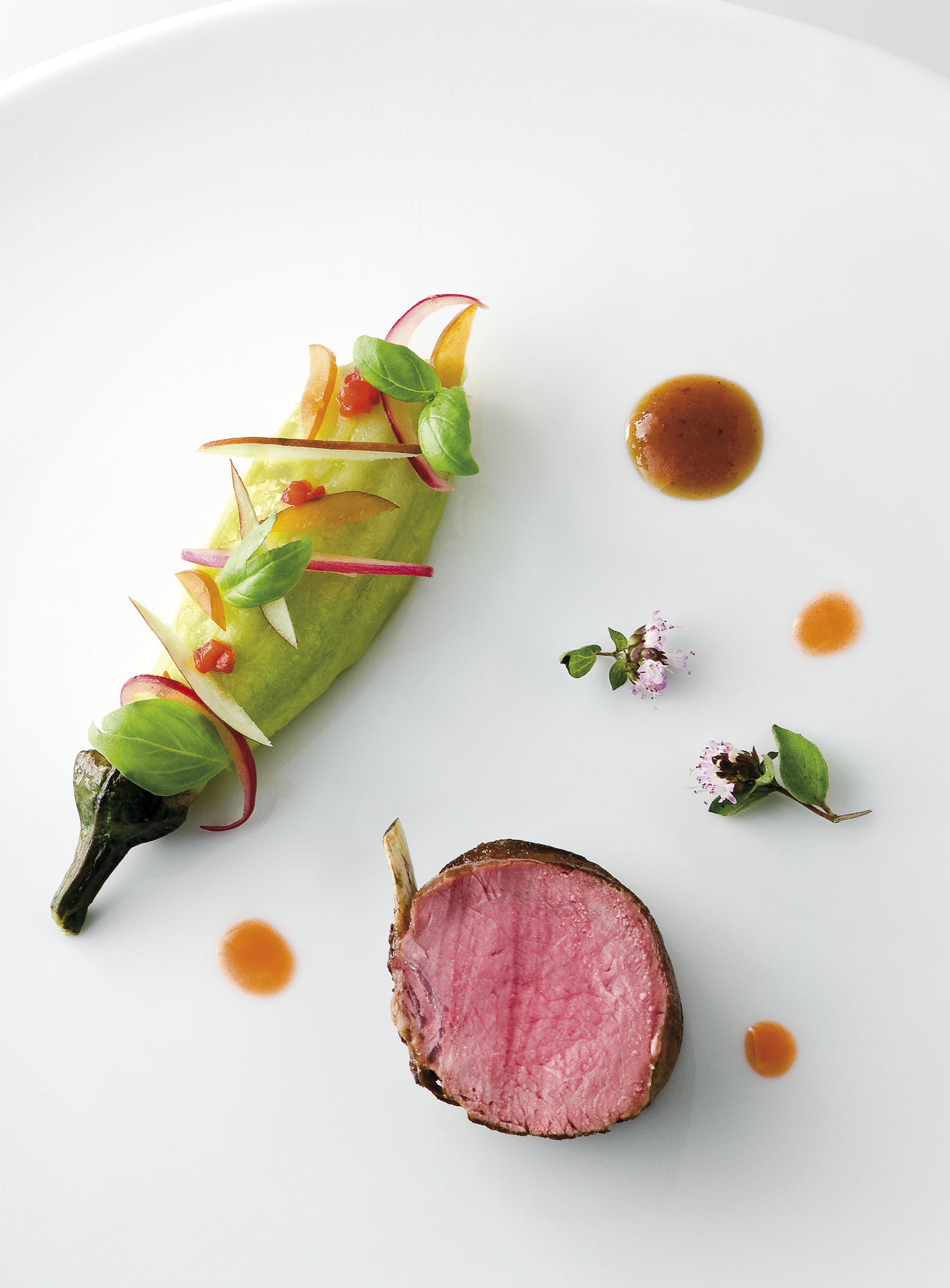 Where: 4 Rue Beethoven, 75116, Paris, +33 1 40 50 84 40
What: French cuisine is redefined at L'Astrance thanks to the sunny disposition of the two-level restaurant and its lack of a menu (wait, what?). The fact that Chef Pascal spent time as a French Navy chef in the South Pacific might be an indication that things are done differently here, and traditional food snobbery doesn't exist. Diners can expect a series of 'surprise dishes once you've chosen the number of courses, and trust us, you'll love them!
Why: The mushroom and foie gras tart marinated in verjus is their signature, while you can also find 'natural' wines alongside the finest chateaux offerings.
 Can we just go already?