They don't call Niseko the premier alpine destination for nothing — it's the ultimate winter wonderland. From one bedroom suites to six bedroom penthouses, we'll give you the lowdown on the most luxurious places to stay in Niseko. Zip up your fur-hooded jacket because we're headed off to Niseko in style. 
Read also: 7 Things You Need to Know About Niseko, Japan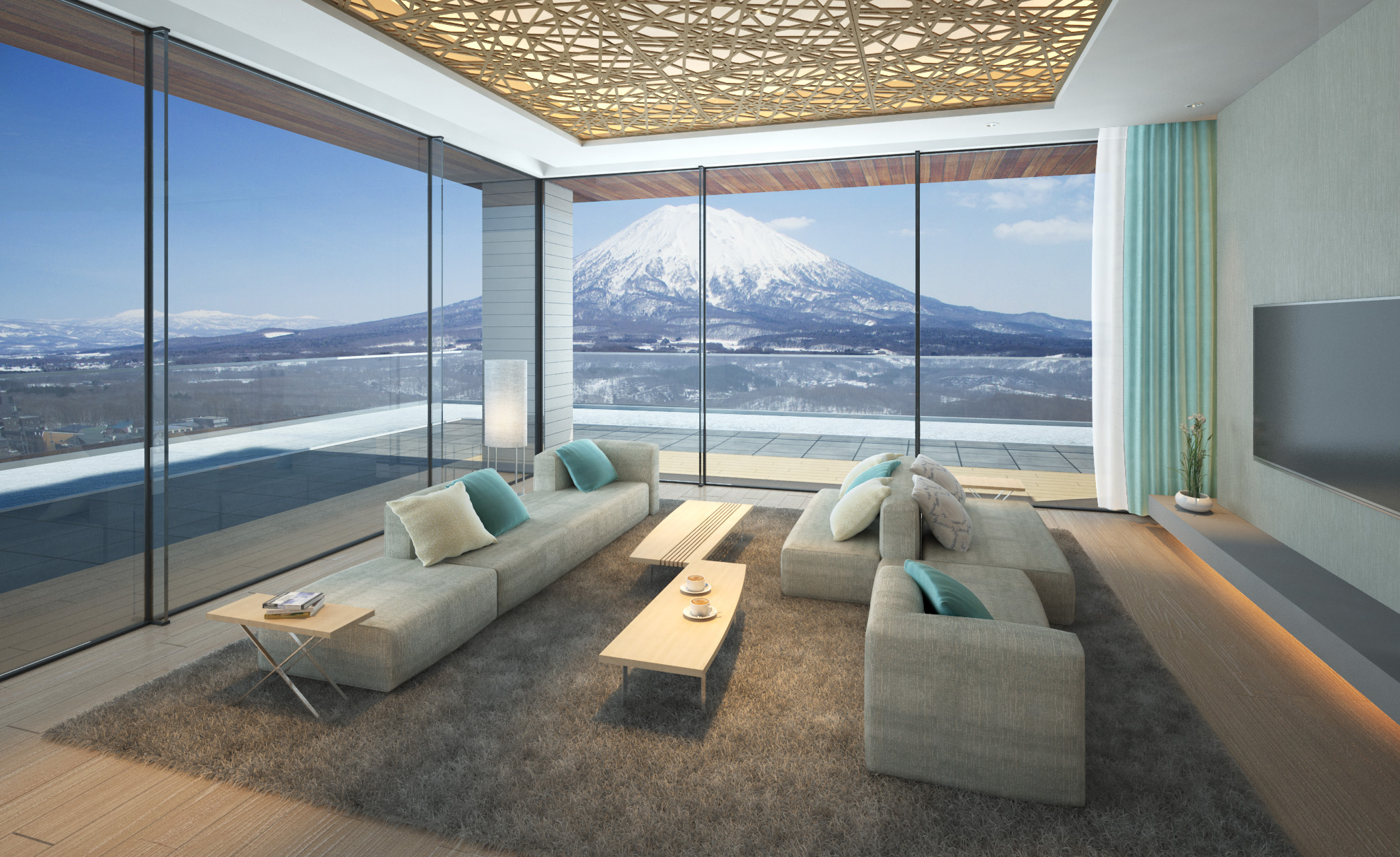 Step into AYA Niseko's contemporary atmosphere in awe. With the majestic view in sight — visible from the bedrooms and onsens — you're in for a treat. AYA Niseko makes your ski experience as convenient as possible with its ski valet and ski-in-ski-out concept. Inside the penthouses, get comfortable with heated floorings and spacious rooms — did we mention the stunning view?
Extras: The Vale Bar & Grill next door is known to serve the best beers on the mountain, complemented with a menu of over a dozen local and seasonal beers on tap.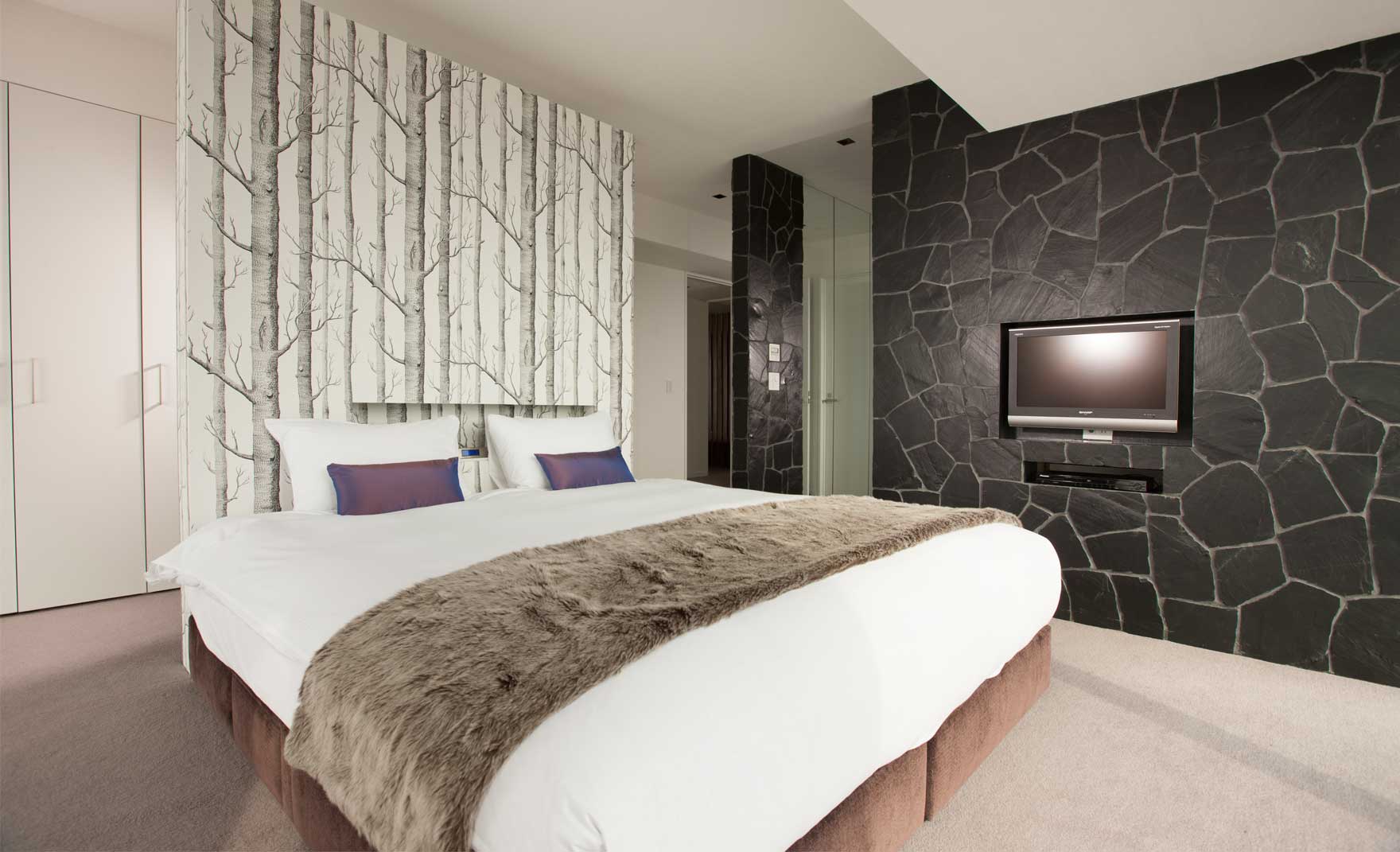 The thick blanket of snow might be jarring for snowploughs, but not for skiers. The Vale has quick dry boot room and ski racks for your convenience. But if you're too punched out for the outdoors, amuse yourself with some soft jazz with the provisioned iPod docking station and soak in the private balcony onsen overlooking Mount Yotei. You'll be glad to check into this modern, designer-filled-furniture sojourn.
Extras: Full-fledged thermal experience with a designer onsen, heated pool and sauna.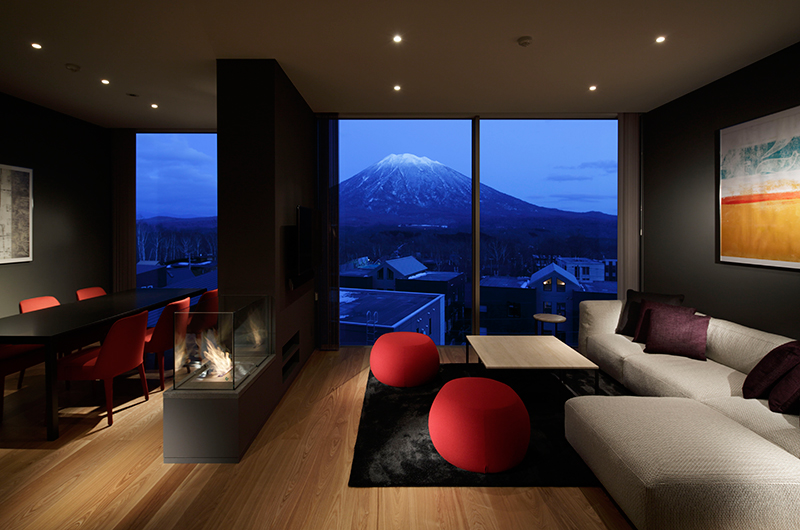 Terrazze has one of the finest penthouses in Niseko and is du jour in winter holidays. It's most definitely an eye-catcher with stylish furnishings and of course, Mount Yotei in sight, which you can enjoy from the heated terrace. It has exquisite attention to details of the structure, albeit, indoors and outdoors. The calming ambience is surely worthy for breaking the bank.
Extras:  With a location in the Middle Village, you are only minutes away from fab bars and restaurants. Terrazze offers guests complimentary ski shuttle and concierge service.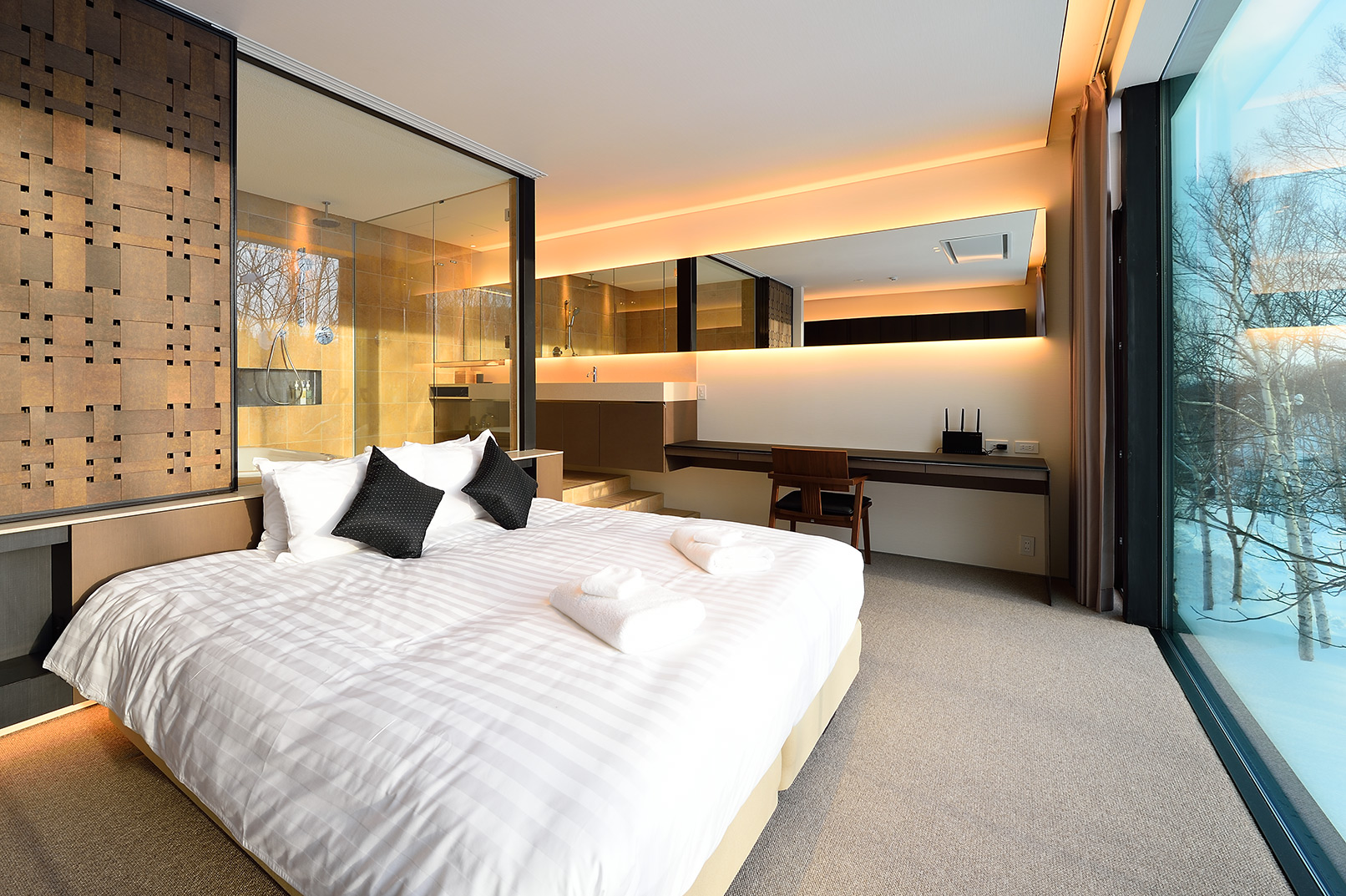 Check out (more like check-in) this brand new establishment, perfect for sleek nomads who want an accommodation to reflect their designer style. The clean and sophisticated design would sway you away as Mukashi Mukashi delivers top notch in house features. It has an open space kitchen and dining area as well as a toasty gas fireplace to warm up to. Bring your family and friends along as the six bedrooms penthouse accommodates up to 14 people.
Extras: High-tech audio system with wireless streaming, complimentary high speed internet and a large dry room for all your ski equipment.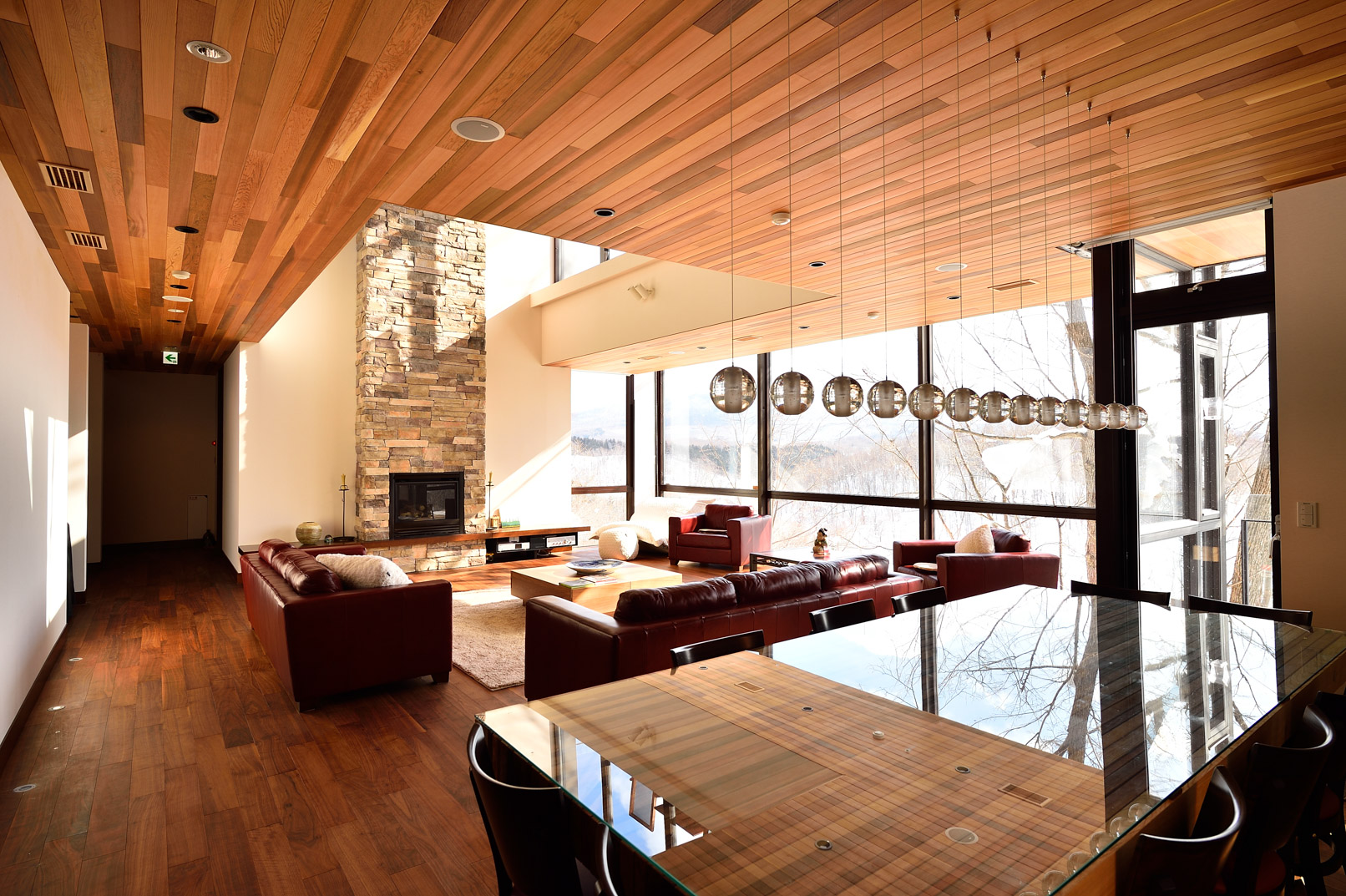 It's no secret that Panorama lives up to its name; offering Mount Yotei and lush evergreen views, you'll wish you could just stake out here. Even the façade of the 6 bedroom residency is a winner too. It has avant-garde furnishings and well-lit spaces that will surely wow you. Panorama exudes style and state-of-the-art design; it's the epitome of opulence.
Extras: A media room, complete with an impressive 80-inch television and audio system with wireless streaming, and a drying room with a boot and glove dryer for your ski equipment.
Book your stay with The Luxe Nomad (for less!)