It is said you can tell a woman from the brand of handbag she has and a man from the type of suitcase he carries; while we don't exactly want to box anyone in here we are staunch believers of that. So, we pondered. Does someone's luggage equally give tell tale signs about the carrier? Definitely. Very much like body language, your rolly or your carry-on reveals a lot about you and the person you are, so we've constructed a legend of sorts matching personality to bag. Which one are you, nomads?
#1 Louis Vuitton
While we may prefer other designers when it comes to handbags, Louis Vuitton actually is the original suitcase maestro thanks to their heritage in luxury travel trunks. Louis Vuitton carriers are shiny, jetsetters who flit from country to country with sophisticated ease. Often seen sporting lightly tinted sunnies and a light trench, your Louis Vuitton carrier is stylish and subtly flashy; busy, but always has time for the family. However, the Louis Vuitton carrier also has a mild obsessive need to organize things, and has probably watched Louis Vuitton's video more than 10 times on the art of packing. We don't blame them, we like animated folding too.
#2 Victorinox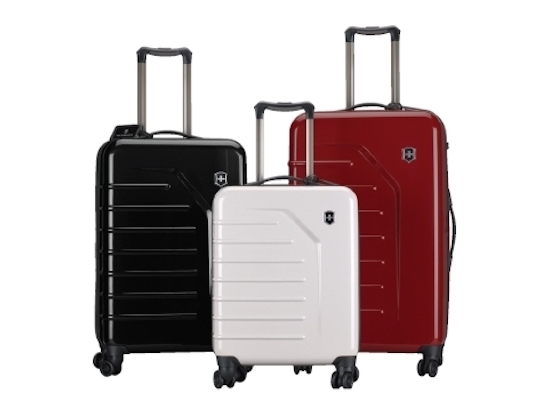 If you're wondering where you've seen the familiar cross, let us jog your memory. The famous makers of the Swiss knife, Victorinox also makes a mean hard-shell. As clean, sterile and minimalist as their pocketknives, the brand is all about function – no fluff. The Victorinox carrier is what we call the Blade. The Blades are usually steel-toothed businessmen or women who are constantly on their smartphones. They're all about practicality, so don't expect sky-high heels on the women or high maintenance shoes on the men. The Blades are tough, like their suitcases, but are more than meets the eye; the hard-shell range has hanger clamps for wrinkle-free clothing and mesh pockets for ventilation. The Blade has everything in life planned out, but has a tendency to lack human interaction. If you're friends with the Blade, reach out; they might be lonely.
#3 Samsonite
Industry experts in the field of luggages, Samsonite is a durable brand that is low maintenance and casual. The Sammies are a fun loving bunch; vibrant, casual, very open and easy to love. As colourful as their suitcase counterparts, the Sammies are normally seen in groups, or together as a family. They love tropical locations and only travel a few times a year, mostly for leisure. While the Sammie may seem friendly, don't underestimate him/her! Strong-willed, they can protect their loved ones with ease and are not afraid of the unknown. The hard-shell carriers are more wary, whereas the canvas Sammies are more easygoing and flexible.
#4 Rimowa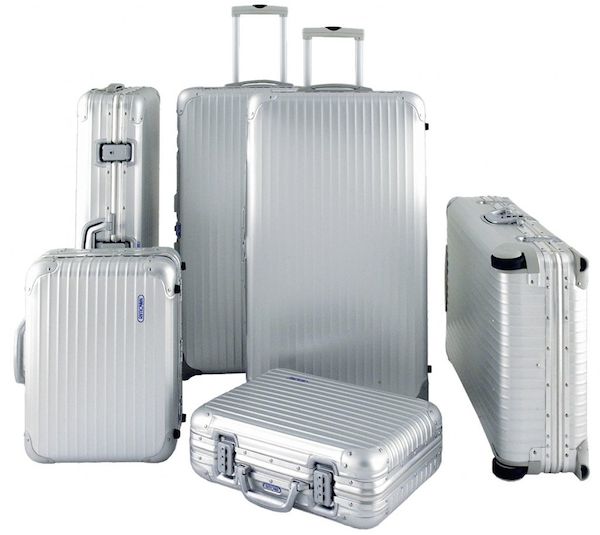 Another veteran in the field of luggage-craft is Rimowa. The first brand to manufacture aluminum trunks and the inventor of the polycarbonate suitcase, the Rimowa carrier are called the Rims and are highly intelligent people with a keen sense. Very much like their carry counterparts which have noise-reduced wheels, they mean serious business and are often silent and pondering, making for excellent listeners. Although the Rims are often perfectionist and slightly paranoid, travelling with one is a joy. You will never be caught unawares in any situation where they're at. Always prepared and on their toes, the Rims are alert and never far from the task at hand.
#5 Globe-trotter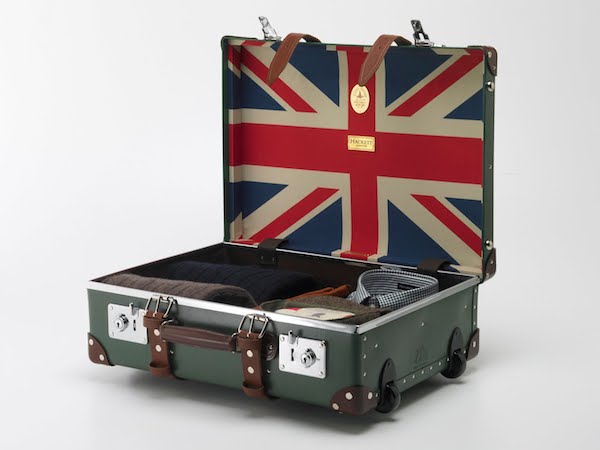 The classic design of the Globe-Trotter already tells you a little about the person. Their lines all feature a vintage sort of look, with high quality leather corners and straps. The Globetrotter is often seen lost with a map in hand, with his/her carrier looking suitably beaten up. Wildly creative with a slightly crazed look about them, the Globetrotters are very sentimental, nostalgic wanderlusters who often live in their own world. Kindly but forgetful, they are both an inspiration and a frustration; great for like-minded individuals, but not great with realists. The ultimate enemy to the Blades.
Main picture credit: 1.