If a stay at a chic ocean-front sky villa overlooking the infinite turquoise Andaman Sea sounds like your kind of thing, then Kata Rocks is the place for you. Needless to say it was definitely something we looked forward to checking off our luxe bucket list and we can tell you that WanderLuxe's weekend here was nothing short of idyllic. The resort is the ultimate destination for fashionistas looking to recline in style, thanks to its cliffside location on Kata beach, which is pretty much the best spot on the island to enjoy tranquility. Fear not though – you're not quite tucked away from the rest of the world! It's conveniently located just behind the busy Kata town with a plethora of shops, massage parlours, bars and restaurants and within walking distance to Kata beach, not that we actually wanted to leave the resort – ever.
"It is quickly establishing a reputation as the place to be seen with its modern and edgy vibe and emphasis on luxury."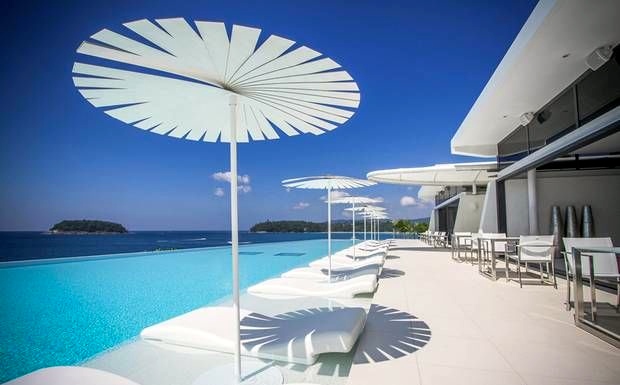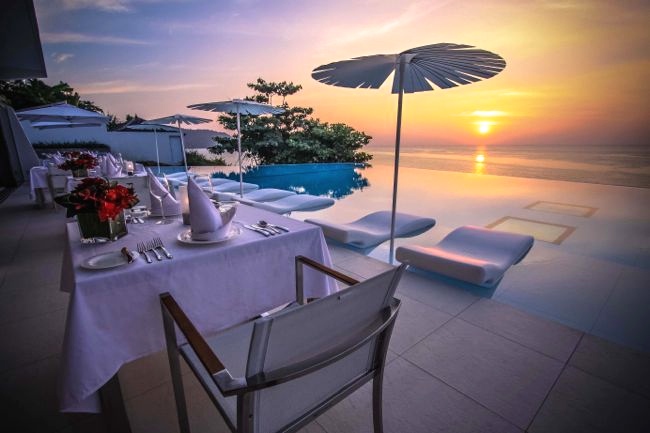 We loved that there was a free buggy service to deliver you up the steep hill to the resort entrace, where you are greeted by a flawlessly designed lobby. On arrival, we were greeted with a personal one-on-one check-in and comprehensive introduction to the resort and our Sky Villa as we sipped on a cooling welcome drink. From here on in, streamlined and friendly service just continued, and we didn't even need to lift a finger!
As a small resort, the attention to detail really shows. This is especially evident in the quality of food at the resort's restaurant, which just kept drawing us back for more. The breakfast selection is limited but healthy and organic, the perfect start to a rejuvenating day by the pool. We couldn't get enough of the Tom Yum eggs – a delicious and innovative breakfast choice. Everything in the restaurant tastes fresh and well-thought out, no wonder well-travelled chef Steve Baker, whose cookery fuses Thai and Mediterranean flavours, has been recognised by Thailand Tatler. The food just gets better throughout the day, culminating in sunset cocktails and an amazing evening menu. Be sure to book a good spot to watch the sun disappear over the ocean!
"The resort's style is a blend of futuristic nautical, with its pristine white furnishing and modern look."
What: As a fresh contender in the villa scene, the luxurious Kata Rocks has an edge, courtesy of its improvisation of cutting-edge technology and ocean blue views in its backyard. Featuring a range of 34 sky villas from 1 to 4 bedrooms, each are private and intimate in their own way, but not in any way biased with their service offerings. Although we must say that the additional perk of having an outdoor Jacuzzi in the three and four-bedroom villas is a major plus point!
Aside from the white facades, large beach cushions and home furnishings as well as clean modern lines, all villas boast beautiful views of the Andaman Sea from their large windows! For convenience, do try out some of the in-villa services, such as in-dining and spa treatments. Fitness enthusiasts should also seize the advantage of the resort's very well-equipped fitness center, themed spa and yoga-meets-pilates classes!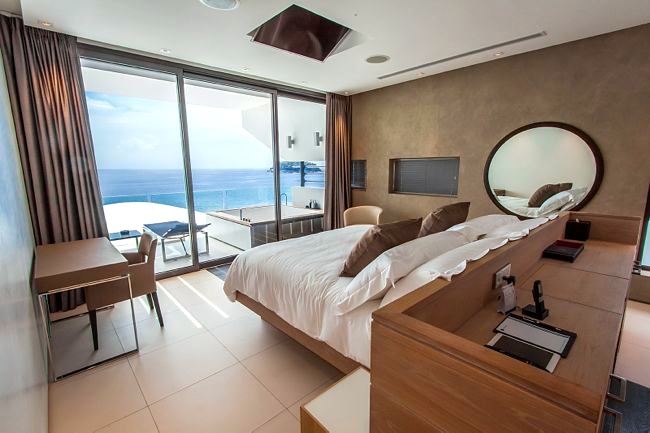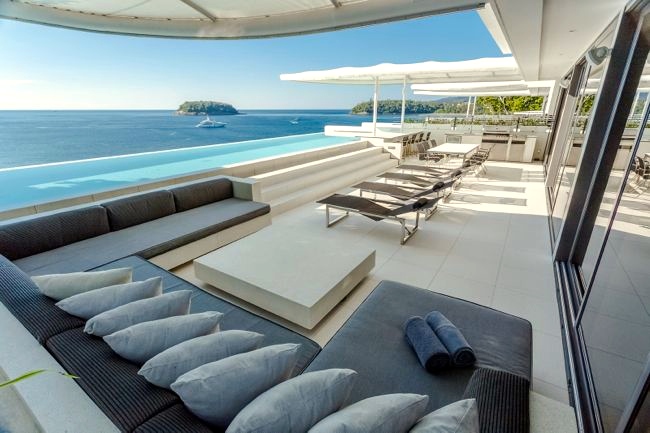 We advise going for one of the villas further from the restaurant and pool area just to ensure total privacy. Each villa is based on the design of a yacht to create that sea-meets-city loft chic, and is equipped with a super high tech system to allow you to control mood, lighting, music and temperature with just a touch of a button on an iPad! We fiddled with the mood lighting and integrated music system and soon had laidback holiday beats playing throughout the villa and patio (even in the loo!). The outstanding technology really created that edge, making our stay feel extra special. Of course the villas have all the other conveniences you may need, from washing machine and dryer to the essential Nespresso coffee machine.
The larger villas are ideal for families or groups of friends, with BBQ pit, large pool and spacious kitchen and living areas. You can even order groceries to be delivered to your villa to make sure you still have all your home comforts. It even comes with room for the nanny as well!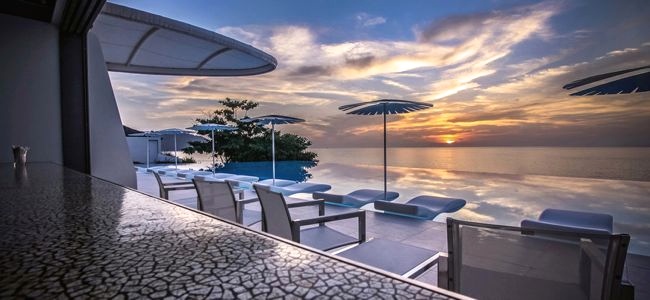 Why:
Every detail here has been considered, from the sleek technology to exacting service, to ensure your trip is perfection. With amazing ocean views, modernly equipped villas, excellent service, top-notch cuisine by the chef- what more reason do you need to book your stay here.
You can venture out and explore the resort's fabulous facilities. On top of the private pool attached to every villa the resort has a stunning 35-metre swimming pool with panoramic ocean views. Bliss out in the spa with its extensive holistic menu of treatments and rejuvenating programmes, which begins with a personal tailored consultation from their experienced therapists.
The resort's dining options were a highlight of the stay, with a variety of options. Gourmet snacks are available all day long at the Sky Villa Pantry and you can enjoy a personal dining experience with private chef services creating feasts within the comfort of your villa. The oceanside restaurant is the ultimate spot to take in the most stunning sunsets in Phuket whilst enjoying delicious cuisine. Embrace your inner rockstar at Kata Rocks!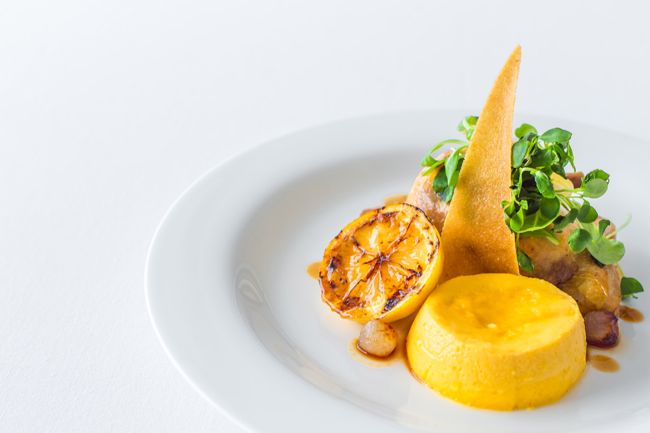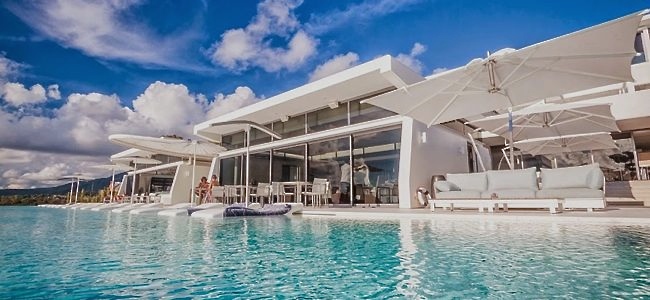 Extra stuff:
Take advantage of the resort's private yacht, available for you to take out onto the high seas for the day.
The resort is about an hour away from the International airport and offers airport transfers in their luxury seven seater vehicles.
Room rates include breakfast and outstanding concierge service.
The hotel boasts a cutting-edge gym where you can either receive guidance from Kata Rocks fitness consultants or use a simple web-based application to plan your fitness program. With stupendous ocean views and state-of-the-art equipment, it certainly makes working out that much more fun! The gym is designed to evoke a yacht feel, it even features windows designed like a sailboat.
Every room is stocked with luxury bathroom products from the world-renowned Lemongrass House.
Enjoy the dream holiday and book your trip here today!