"Travel brings power and love back to your life." — Rumi
#1 Such a Doll. No Wait, Really
I'm on her right side this time. In case you need a better view. pic.twitter.com/pXnO0KSIux

— Sara Nović (@NovicSara) September 23, 2016
Who: Sara Novic, who coincidentally was seated next to the doll and it's owner on two flights.
Where: Connecting flights to Cincinnati in Ohio, U.S.A.
What: What if you sat down on a flight and noticed the seat next to you was occupied not by a person, but a doll in a pink lace dress named Barbara. That's what happened to one passenger, who called the sight of the doll "creepy". The man next to the doll reportedly purchased the doll its own seat. Flight attendants were just as shocked and confused as Novic, apparently assuming Barbara was a real person. Tweeting the saga of the strange flight, Novic said, "Apparently the TSA was frantically trying to match the name and birthdate he provided UNTIL THEY REALISED… IT'S NOT A REAL PERSON."
#2 "How Can We Make Your Stay More Comfortable?"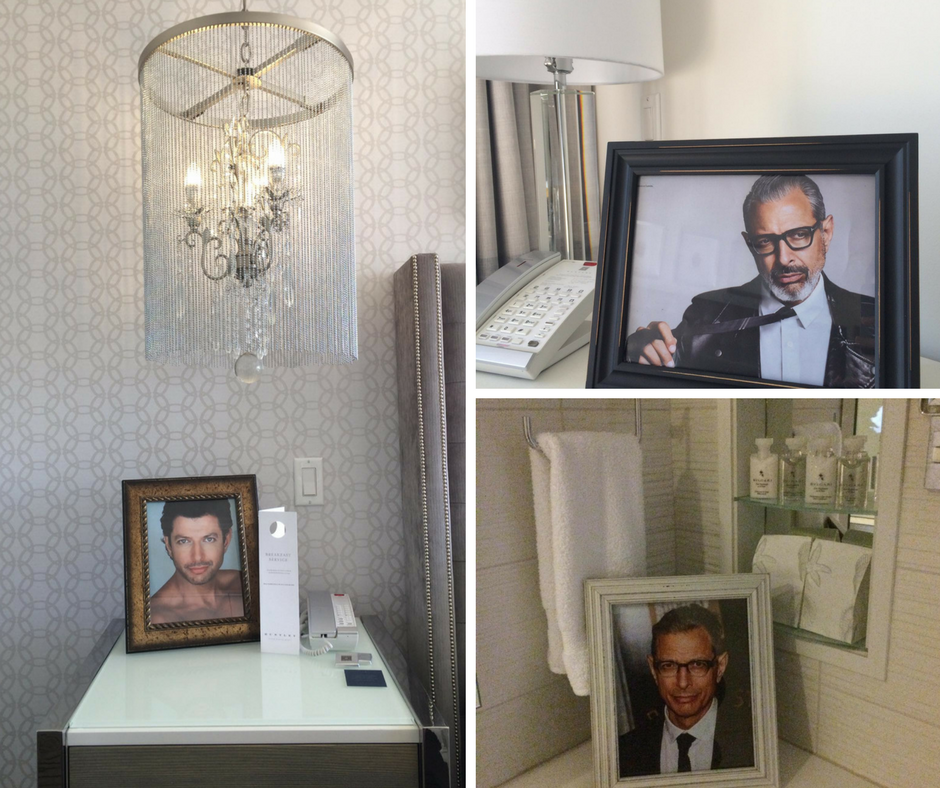 Who: Seth Freedland and his girlfriend Amy.
Where: Huntley Hotel in Santa Monica, California, U.S.A.
What: At The Luxe Nomad, we have fun clients with requests like pillow forts in their villa, but it's also very common that we get more romantic requests like champagne or flowers. Combine the two and you get this: a guest asking for pictures of actor Jeff Goldblum to displayed around his room, for his girlfriend whom he says has a big crush on the actor. The couple decided to take home the pictures (paid for, of course) and now have them displayed around their house. Wonder if they kept the shirtless shot remained on their bedside table?
#3 The Best Airline Print Commercial?
????????@NorwegianUK @Fly_Norwegian???????? pic.twitter.com/IsUsPkhDiD

— Jacob (@OhHeyJacob) September 22, 2016
Who: Norwegian Airlines.
Where: In a newspaper ad.
What: The best thing to do after a breakup is to travel, but it also works for someone looking for love, or in particular, looking for Brad Pitt. After Angelina Jolie announced she had filed for divorce from Brad Pitt, the airline quickly jumped on the marketing opportunity. The ad grabs your attention plain and simply with "Brad is single", followed by a short announcement that a one-way ticket to Los Angeles would cost £169. Clever!
#4 Food: 1 Typhoon: 0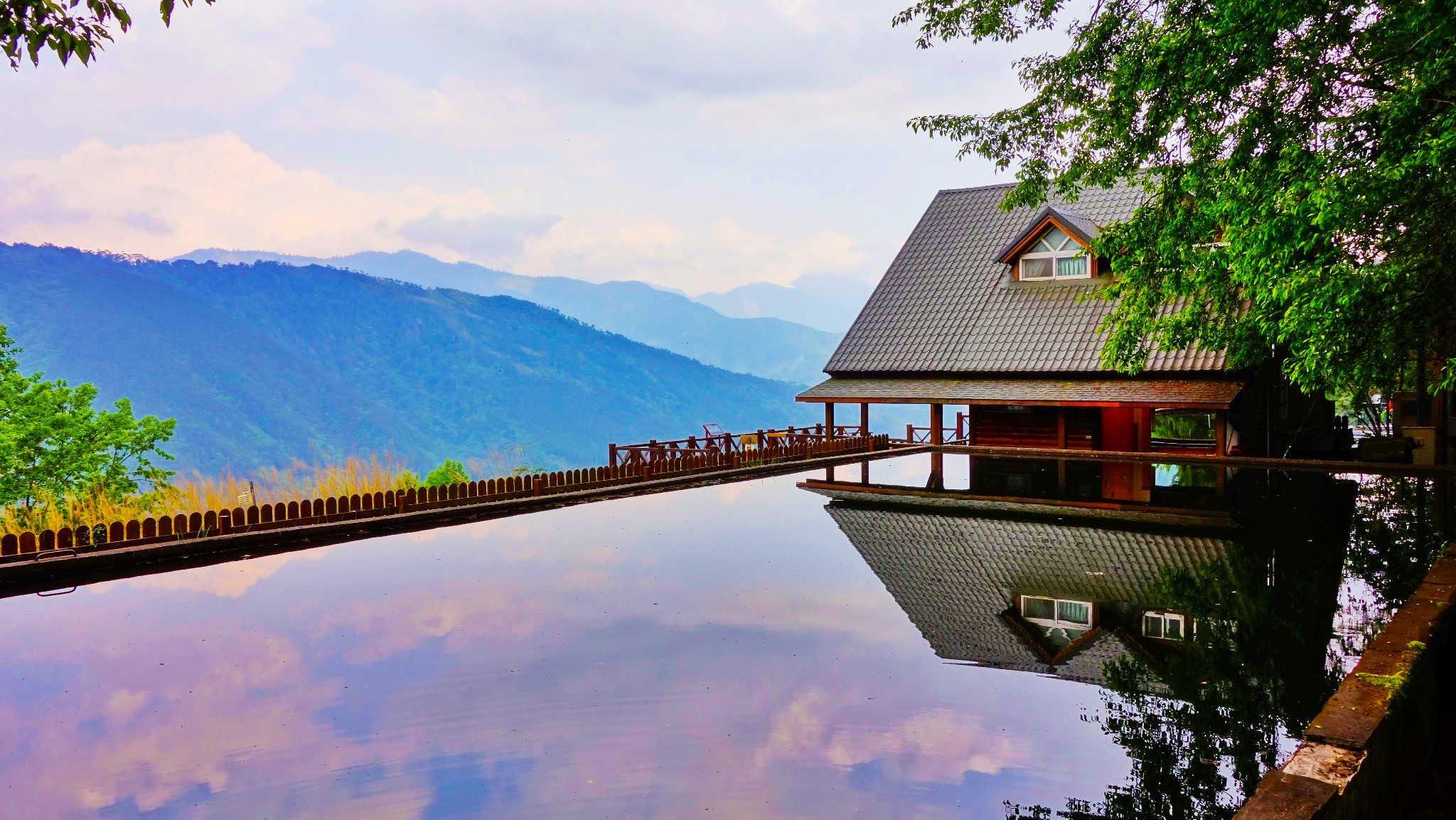 Who: The woman has been identified as Dai, her surname, according to Buzzfeed.
What: The Wall Street Journal published a news story about Typhoon Megi, a devastation that has taken the lives of four and injured almost 300. But the internet picked up on one minor detail in the article's featured image: a woman in Taiwan with a broken umbrella in one hand, biting into a half-eaten char siew pau in her other hand. Dai adds that the hoped the media would mention her fruit stall that she owns and runs so she would get more customers, but left out more details.
#5 We Now Have a Villa Yoga on Our Site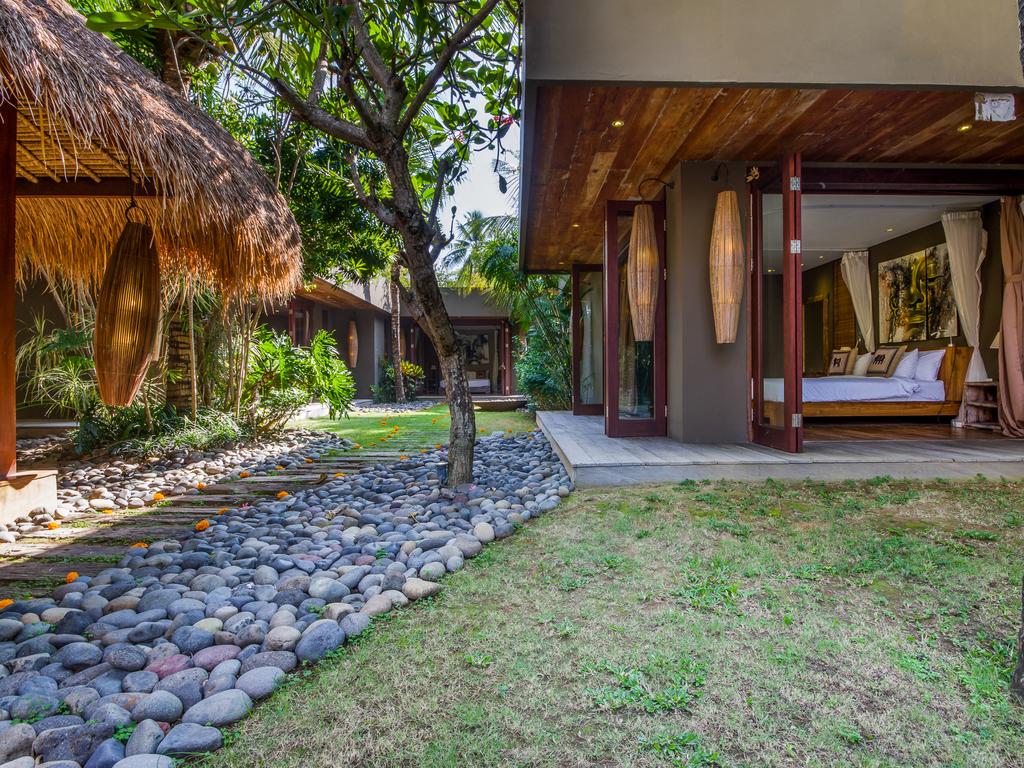 Who: Up to 15 guests.
Where: Villa Yoga in Seminyak, Bali.
What: Seven bedrooms in all, Villa Yoga consists of three large bedrooms upstairs and four bungalows on the ground floor. Reclaimed teak floors and neutral colors make for a cool, earthy atmosphere, coupled nicely with thatched-roof ceilings and tropical garden bathrooms. This 1900 square meter estate is just steps from the best shopping, eateries and nightlife on the island and a five-minute scooter ride from the golden sand and rolling waves of Seminyak.