As far as five-star boutique city stays go, this one will definitely stay on our top list.
Whether to inspire, reflect, relax or awaken the senses, Ho Chi Minh City, Vietnam with its history and culture, is the perfect destination for a solo traveller, especially solo female travellers. More so because we found ourselves at Hôtel des Arts, a sanctuary in District 3 which seemed to be designed to appeal to making the most out of every experience alongside the best company (that's you). 
Here's why we loved it.
Read also: Travel guide to Ho Chi Minh City, Vietnam: A two-day itinerary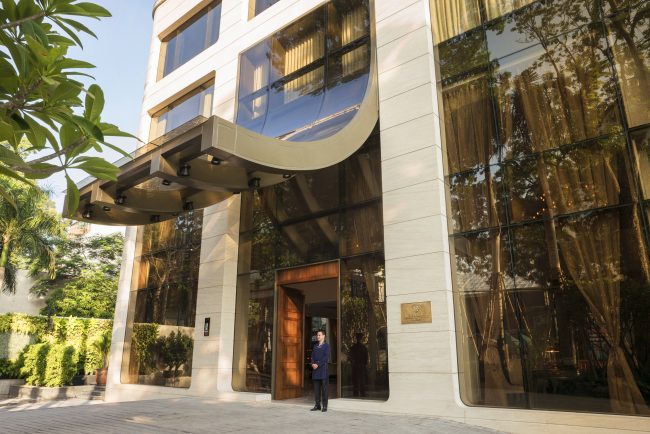 District 3 location
With its colourful street hawkers, cafes, boutiques and restaurants, we embraced the buzz and bustle of District 3. Crusty bahn mi and ca phe sua da in hand, we strolled to the historic Notre Dame Cathedral and Saigon Central Post Office in mere minutes. The area retains authenticity while being right next to the manicured shopping boulevards and hip spots of District 1 – the best of both worlds!
Culture & art collection
When we weren't out exploring the locality, the fine collection of Vietnamese art and antiques kept us in the hotel. This, along with the elegant Indochine – French decor meant that we were happy to lazy late mornings away in the lobby of the hotel, admiring art, sipping tea, reading, and generally enjoying the chic and peaceful ambience while being pampered by the ever-so-graceful and hospitable team.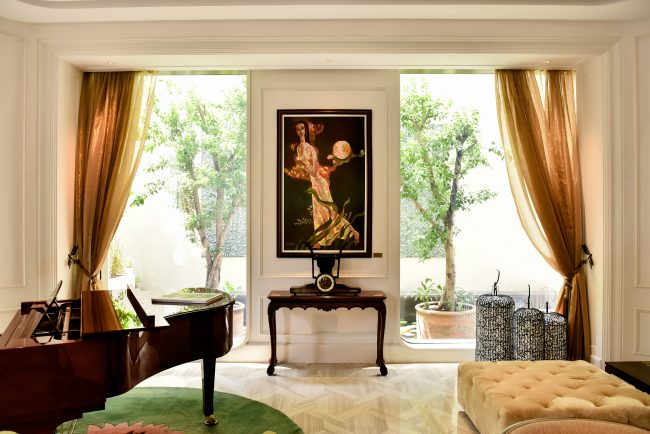 Inspired by Her
Perhaps the best part of Mgallery is the 'Inspired by Her' programme – an experience which really made us curious to further explore the brand. A range of gestures and services are tailored specifically to female travellers – on our visit, we had a fragrant bouquet of roses, an array of sweet treats in-room, and a custom bottle of scent. Beyond that, female travellers are offered a 'petite' or 'grande' option in categories ranging from Wellbeing to Beauty, Cuisine, and tailored tours. The Wellbeing 'Petite' choice offered aromatic bath salts, comfy slippers and a plush bathrobe, while the 'Grande' (our choice) included a pampering spa package, eye mask, pillow mist, Vietnamese Lotus tea and a gift set.
Le Spa des Artistes
Every city hotel needs a luxurious spa, more so in a steamy tropical city such as Saigon. Here we shrugged away the dust of the city streets and found ourselves soothed and revitalised in a lemongrass-scented cocoon of well-being.
Saigon kitchen
In the morning, we slowly caffeinated ourselves awake in the stylish confines of Saigon Kitchen, where renowned design firm SuperPotato created contemporary space designed to bring people together. Even the designs on the ceiling are reminiscent of a beehive. Sustenance was in the form of Salmon Pho and steamed dumplings, and who could resist the perfect crackly croissant crescents and other French pastries?
The city's most celebrated bar & restaurant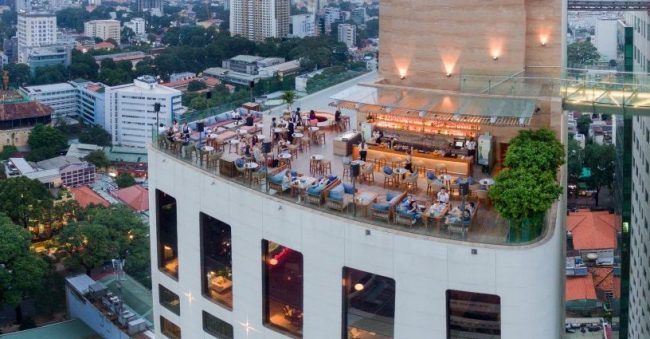 Hôtel des Arts ticked the boxes with location, design, service, spa and food, but the cherry on top was the Social Club Rooftop Bar & Restaurant. It gave us a reason to dress up, sip champagne and be seen at one of the city's hotspots, and what a spot it was!
With the skyline silhouetted by the setting sun, it was evident why it is known as 'Saigon's best bar'. Later, we went downstairs to the Prohibition-esque restaurant and ate steaks and lobster, washed down with a delicious claret, while the amber-eyed jazz vocalist serenaded with her velvet voice. There, the bar itself was a thing of wonder, a wooden Victorian art piece brought over from London.
Hôtel des Arts, MGallery Collection by Accor