Ho Chi Minh City in Vietnam is the embodiment of an up-and-coming Southeast Asian city. It's where old meets new, and to think the city's establishment only began in 1986 when its Doi Moi economic renewal campaign was launched. Ho Chi Minh City has since shaped itself into a destination that's true to its culture while welcoming in tourism.
The once war-torn Saigon — renamed unofficially to Ho Chi Minh City in honour of their late leader — is now comparable to the metropolitan giants like Bangkok and Kuala Lumpur, but it has a long way to go. So before you lose out on all of Ho Chi Minh City's natural charm, it's time for a trip to our new favourite city.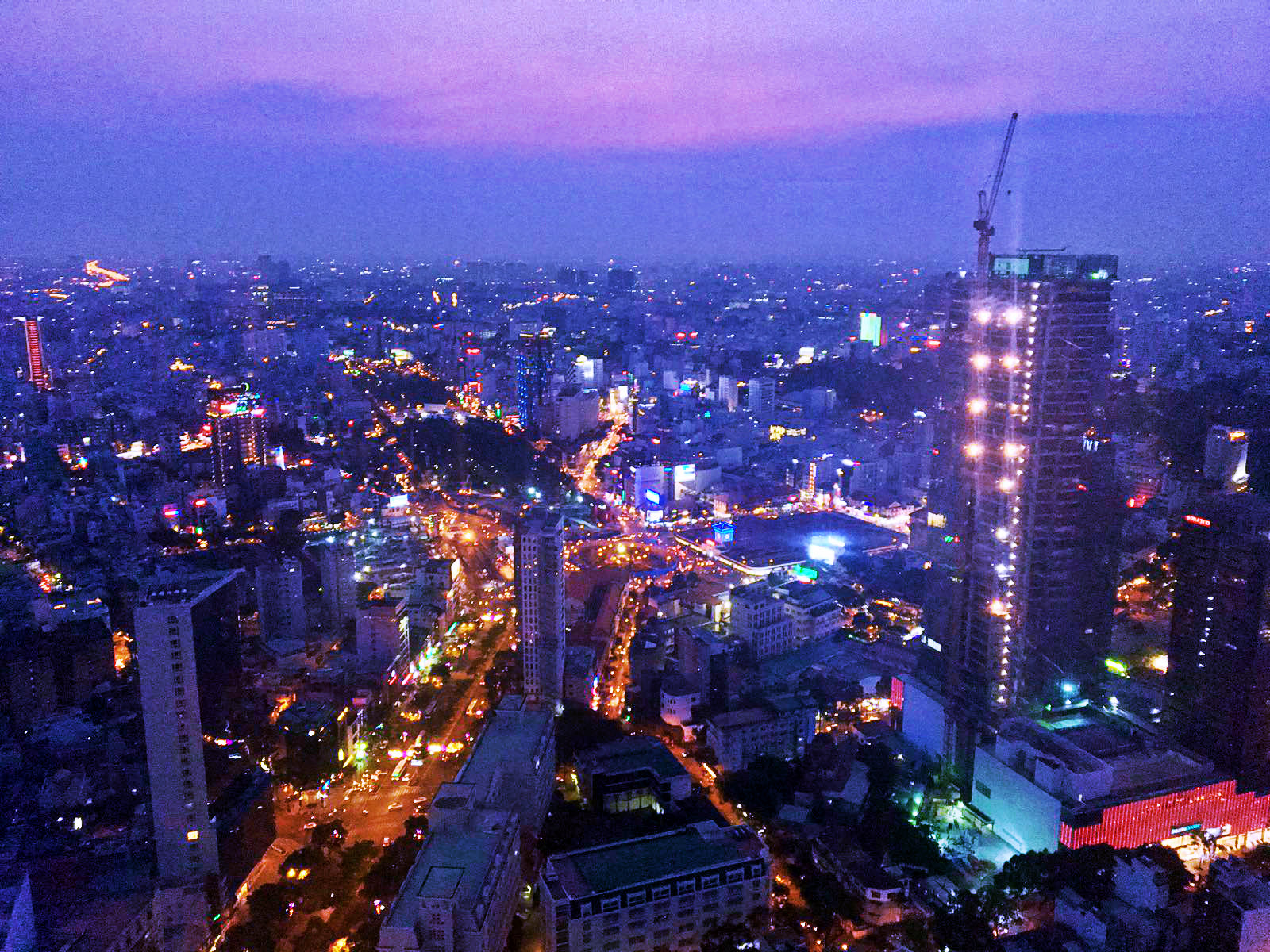 The best time to visit: When the weather is warm, from December to April. You'll do a lot of walking here so try to avoid the wet months between May to November.
Read also: Insider Vietnam: 5 Underrated Gems You Need to Know
Day 1: No Rest for the Traveller
We always think you should take an early flight, but when you're travelling to Ho Chi Minh City, you get to sleep in an extra hour. Not because it's three or so hours away from most countries in Southeast Asia, but because the town is only ten minutes away from the Tan Son Nhat International Airport, which means you won't spend an hour getting to your actual destination from the airport.
That's a first.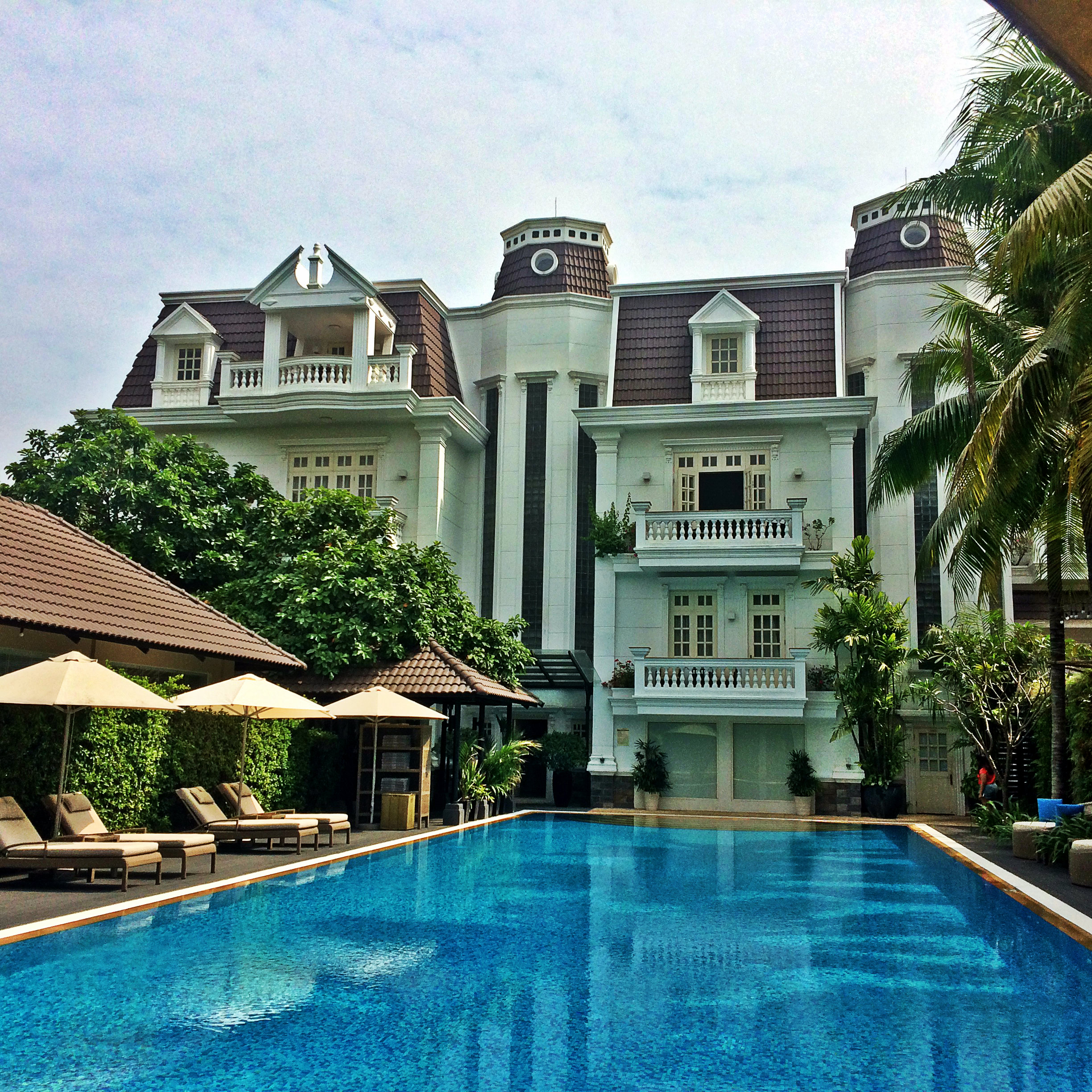 Where to stay: Upon a fellow Nomad recommendation and glowing TripAdvisor reviews, we stayed at Villa Song Saigon. The villa is located in District 2, meaning you'll need to take a boat ride back and forth to the main town in District 1. Thankfully, the reviews were right to mention that this was actually a plus point. The two districts are close enough, and Villa Song Saigon's speedboat shuttle service was extremely convenient, with the additional plus point of us enjoying peaceful sleep at night, away from the cacophony of District 1 traffic.
You'll find District 2 to be the upscale centre where expats reside, prompting the rise of international schools, expensive restaurants and mini marts where you can get imported food.
A special shoutout to the villa's manager Jega for all the recommendations and knowledge about the city!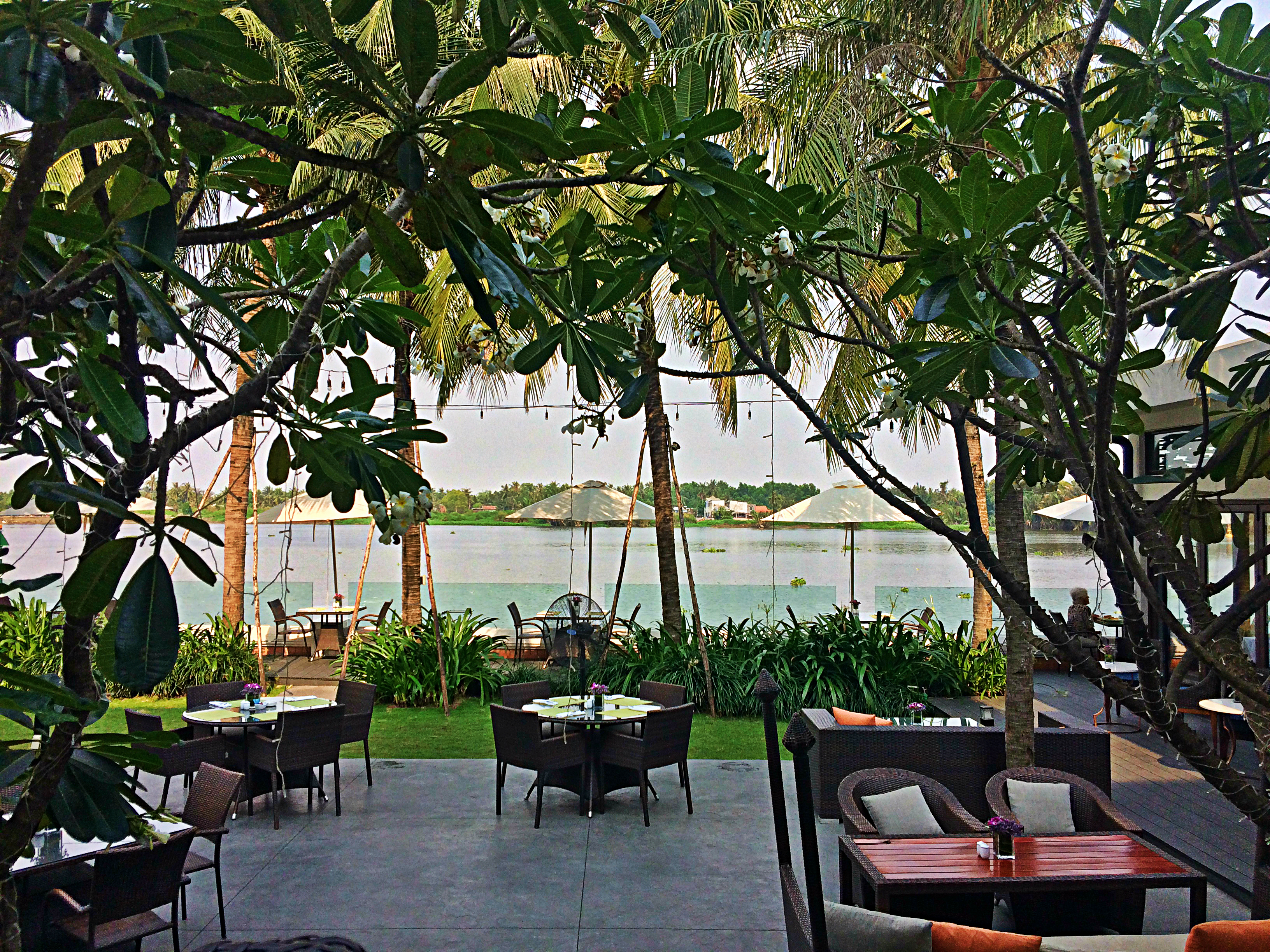 What to do first: We wondered why Ho Chi Minh City seriously lacked online travel guides. Thus, we pretty much knew about only three things we had to do and decided to wing the rest. The reception staff at our villa must hear this a lot, as they gave us a map highlighting the things they thought we would like. This map became hugely important for the rest of our trip. Hold on to yours.
We took the private speedboat to District 1 with the intention of walking around the streets to find the best street food. Credit this to the influence of Anthony Bourdain. With that, comes this crucial tip: dress comfortably and in your most able walking shoes, with eating pants if you have a pair (we have five).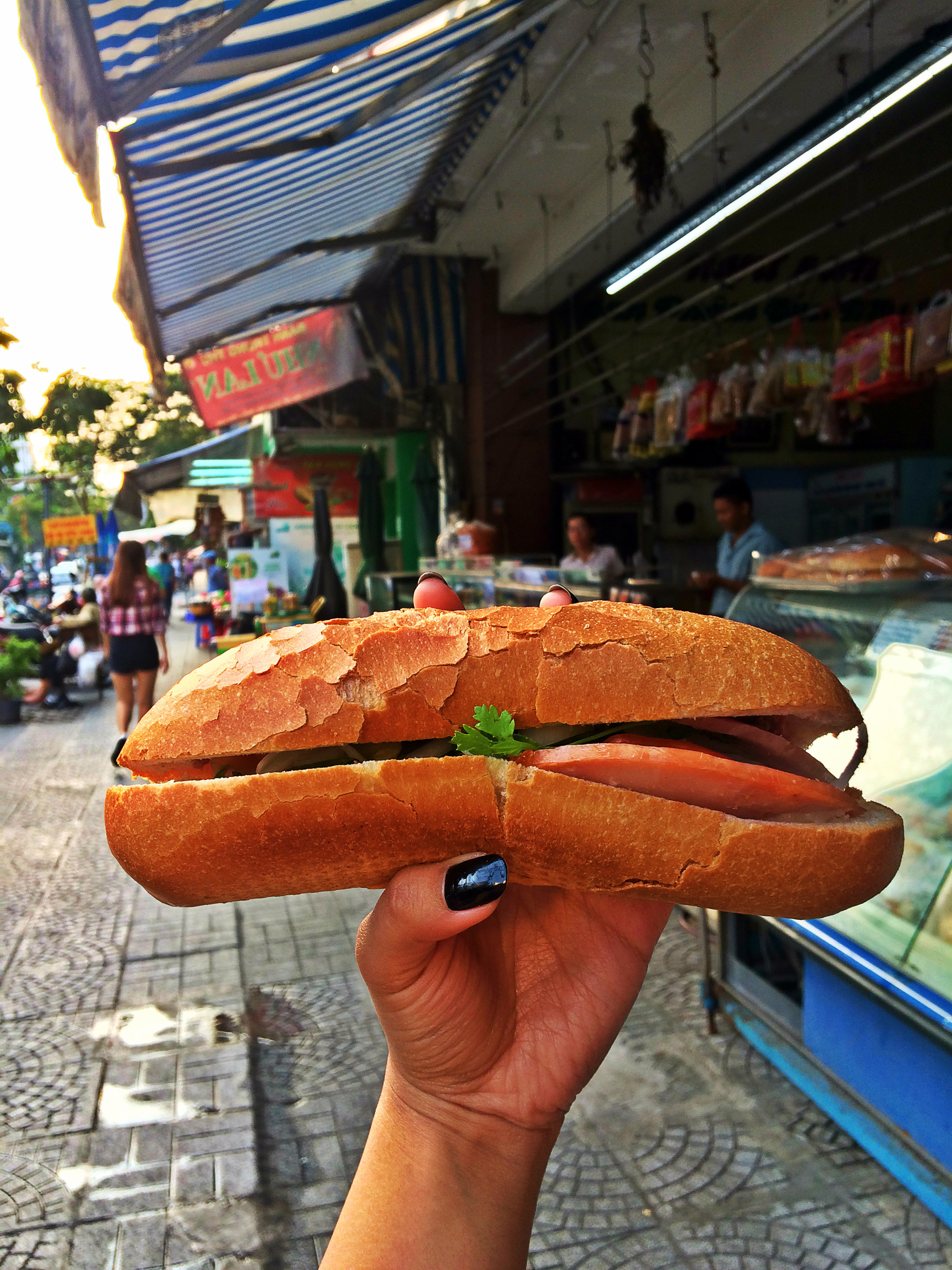 What to eat first: The rule of street food is this: if it looks legit and you see locals around, go for it. Within a few minutes, we found our first banh mi sandwich. And you may have had a banh mi a few times outside of Vietnam, but any banh mi you have in Vietnam will be a hundred times better — guaranteed. It's the Subway of Vietnam. As recovered vegetarians (sorry, animals!) this one was a mouthful: every type of sliced meat smeared over with chicken liver pâté.
We tried (desperately) to find Bourdain's famous 'Lunch Lady'. Apparently, Bourdain found her randomly, and after declaring that she served the best street eats, the 'Lunch Lady' rose to stardom. Except addresses won't help you much in Ho Chi Minh, where you're better off with landmarks for directions. Should you embark on your own pilgrimage, this should help: take a taxi to the Saigon Zoo and Botanical Gardens and walk about five minutes. That's really all we know. Her stall closes at 3.30 and follows a daily rotating menu.
Of everything we ate during Day 1 in District 1, these our top recommendations:
Crab noodles – Bun Rieu Cua
Vietnamese pancakes – Banh Xeo
Pho (at a chain called Pho 24)
Vietnamese spring rolls – Cha Gio
WanderLuxe, stuffing ourselves with carbs so you don't have to. Interestingly, there are also many Japanese restaurants around.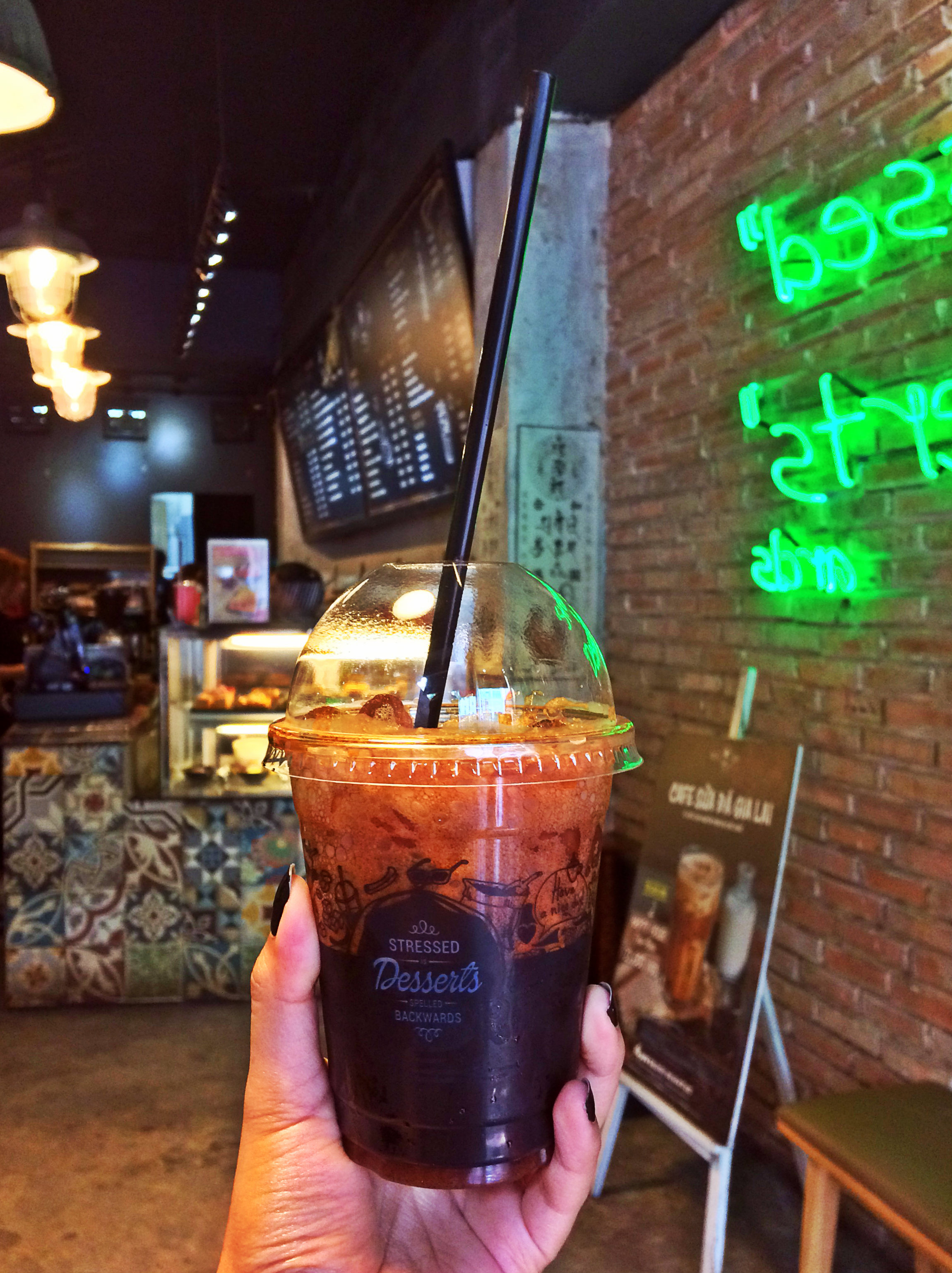 Don't forget about coffee! For most, a trip to Vietnam is nothing if not caffeinated (or experienced to the soundtrack of motorbikes buzzing around). Coffee, unlike pho which surprisingly wasn't as in-your-face easy to find as we hoped, was everywhere. Vietnamese iced coffee sweetened with condensed milk — and sometimes egg yolk — is an art. Known locally as cà phê đá or cafe da, it's the drink you never knew you needed in your life.  This stuff will keep you up at night. If you've got early sight-seeing planned for the next day, limit yourself.
The winner of our coffee challenge was a place called Katinat, and they have a number of outlets all over Ho Chi Minh City. You'll smell it, and spot it easily by the all the locals seated in and outside of the shop on tiny, short-legged chairs. On that note, we can't think of why chairs are so low in Ho Chi Minh…. weirdly enough, even the dogs were unusually short-legged.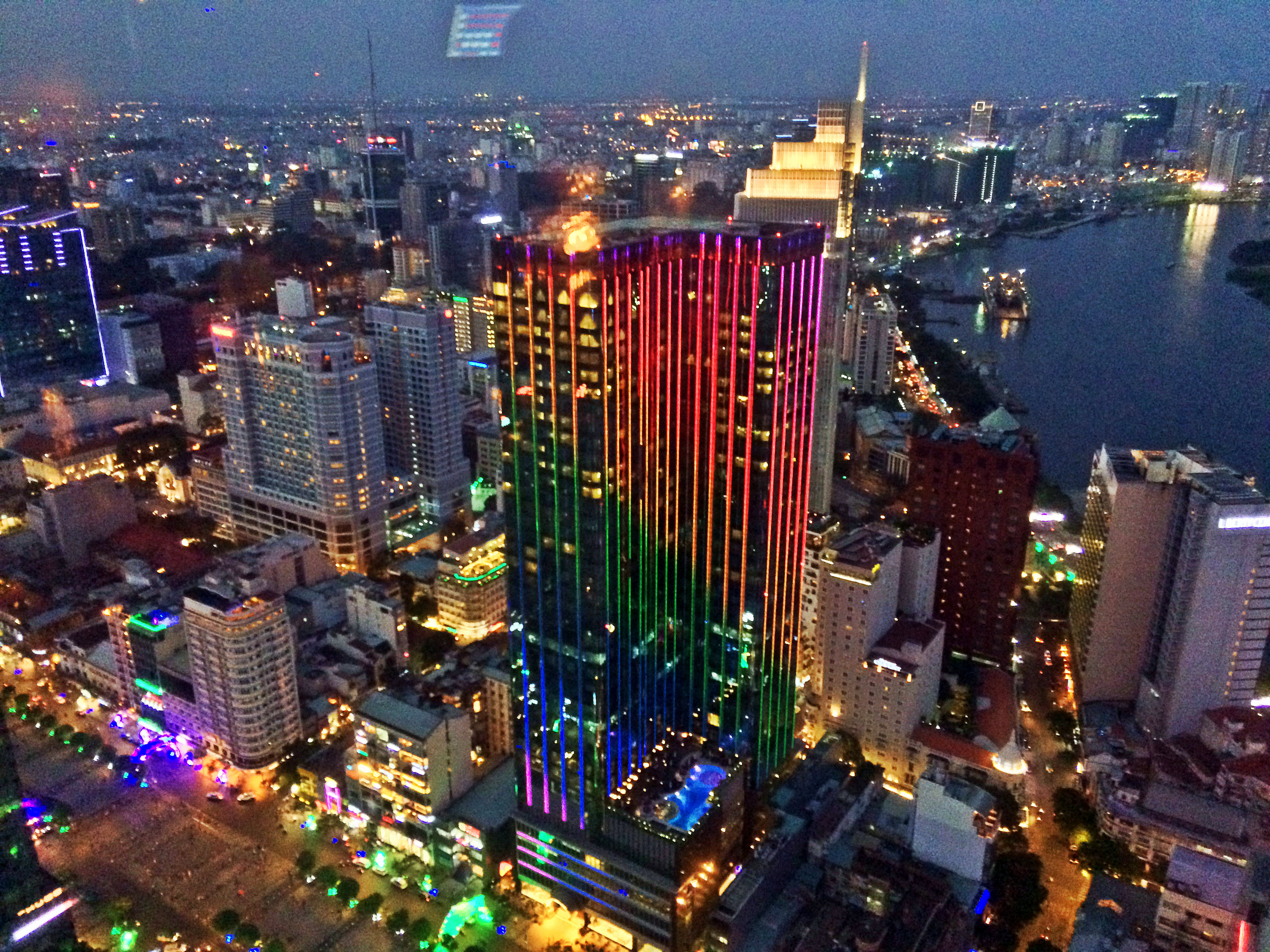 Where to watch the sunset: A very touristy thing to do is to pay USD 8 to head up to the 47th floor Saigon Skydeck in Bitexco Financial Tower, where you'll get the best view of the skyline and river. And you get your picture taken too. We were unimpressed and luckily, read online that for the price of a drink, you could head up to EON Heli Bar on the 51st floor of the same building. Every single person up there has to order a drink but the entertaining acoustic duo covering Lady Gaga's Pokerface is free.
This would be a good time to mention that beer is even cheaper than juice and water in HCMC.
Ho Chi Minh City by night: is pretty much the same with the addition of local women handing out flyers for massage parlours — half of them aren't dodgy, but it will take some good judgement on your part. When you've got all your Instagram shots and drink in at EON Heli Bar you should feel ready to take on the night.
However, you might want to take it all in fast because for us, things got weird after 9 pm:
A drunken group of friends stole our taxi
We decided that there was a way to hail taxis that only residents know about
An old caucasian man crossed the street with his hands up in surrender
A bachelorette crew was led around by a ladyboy
A local high on some kind of drug with crazy eyes ran in front of our taxi 
Before the craziness ensued, we were on the lookout for a foot massage parlour as an end-day treat. But instead, it found us. What happens when you stand in one spot for more than a minute (we were trying to read a restaurant's menu) is one of the flyer ladies approaches you. And it's very hard to say no politely. Her name was Angelina — as was her parlour's name.
We thought we'd gotten out of it with the classic "we'll be back!" white lie, but she found us along another street right after our dinner. Call it a coincidence or just excellent sales skills.
Half an hour into our massage, a gentleman walks in with clear disappointment on his face upon seeing three girls getting a foot massage in the same room. Clearly, his sense of judgement steered him wrong.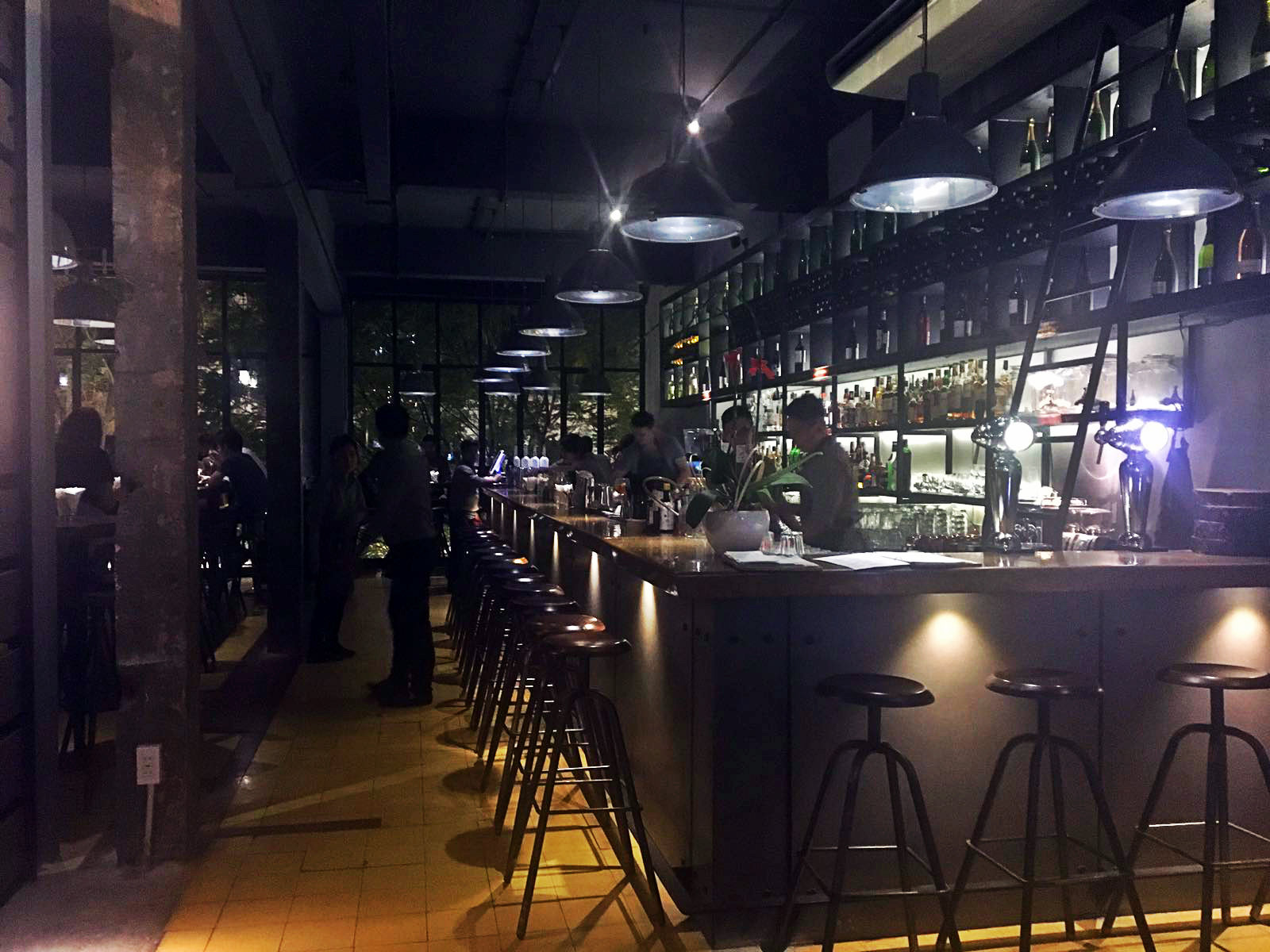 Have another drink: There were no top five bars for us, or it seemed like, for anyone. There are plenty to choose from and every group of locals, tourists and expats had their own pick. Much like Hong Kong, all the watering holes were a few doors away from each other, in quaint spaces through just a small door. If you prefer some fresh air, find a bar with a balcony that looks over the streets.
Angelina picked a good spot to set up her massage parlour because on the second floor of her building we found a beautiful bar named Layla – Eatery & Bar; walls decked with paintings and a just a small crowd inside. Perhaps the majority of patrons are only expected after 10 pm.
Day 2: Power Banks are Your Friend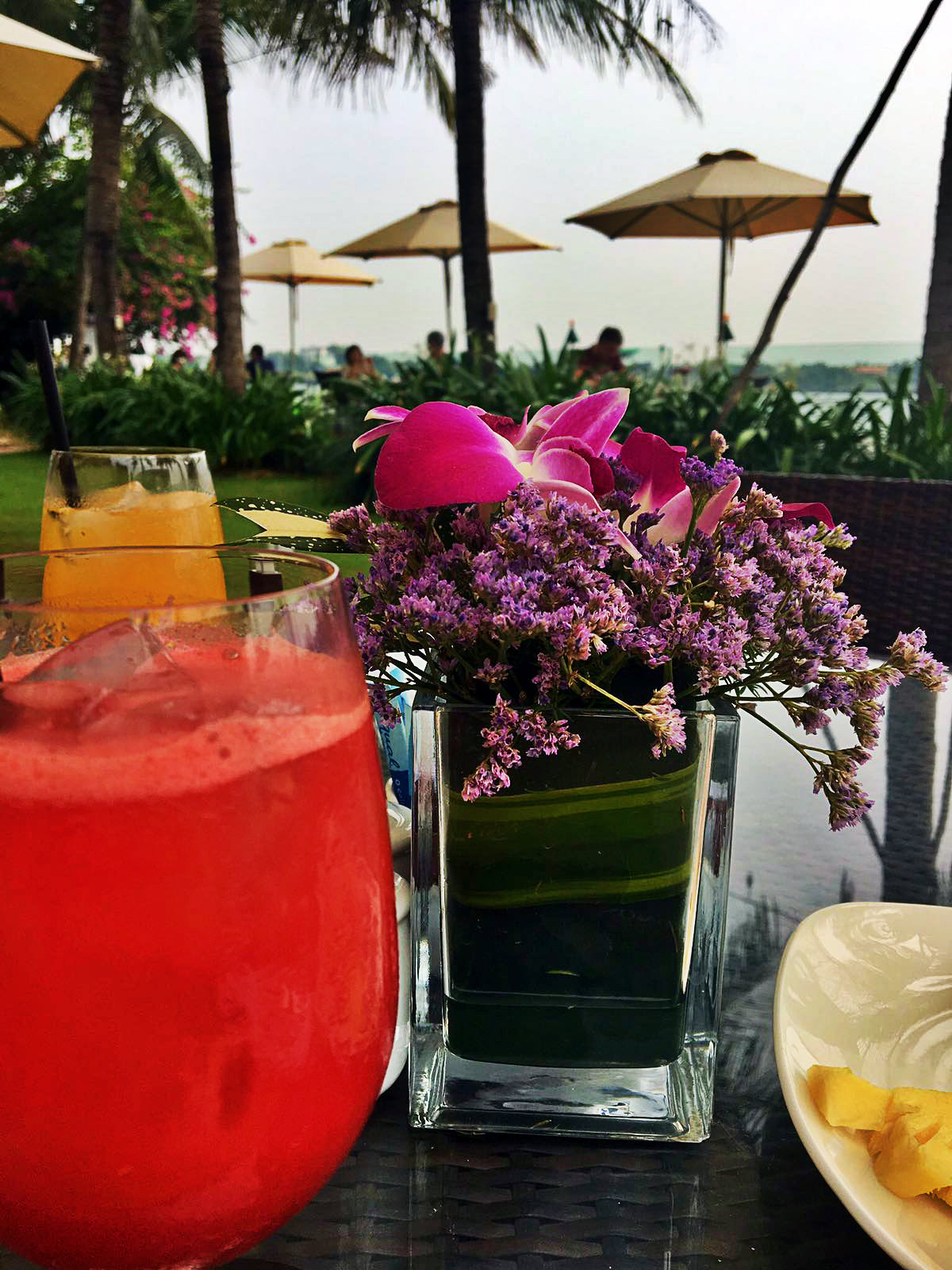 Brunch it out: Villa Song Saigon is also the place for weekend brunch in Ho Chi Minh City. Locals, expats from around the district, and guests sit by the river for a set brunch of fruits, a Western/Vietnamese main course and unlimited coffee. It's also a fun place to eavesdrop on the Saigon elite but that's neither here or there.
Time to be a tourist: War remnants are the bulk of attractions in Ho Chi Minh city. And they'll cost you. First, there's the Cu Chi Tunnels, a trip that will take you an hour by car from the main city (easily arranged by our villa). The tunnels stretch out to about 250-km-long but you won't have to crawl the entire thing. These tunnels were used by the Viet Cong (the communist-led army) in the 60s to fight American soldiers. Things get very emotional, and if you have a serious fear of small spaces, you might want to give this a miss.
The tour packages vary and include transportation as well as lunch. If you're travelling alone, this would be a good option.
Other relics of Saigon's war-torn past are:
Vietnam History Museum: Items from as far back as the 1700s but with questionable English descriptions
War Remnant Museum: Learn everything you never knew
Museum of Ho Chi Minh City: Mostly a place for photoshoots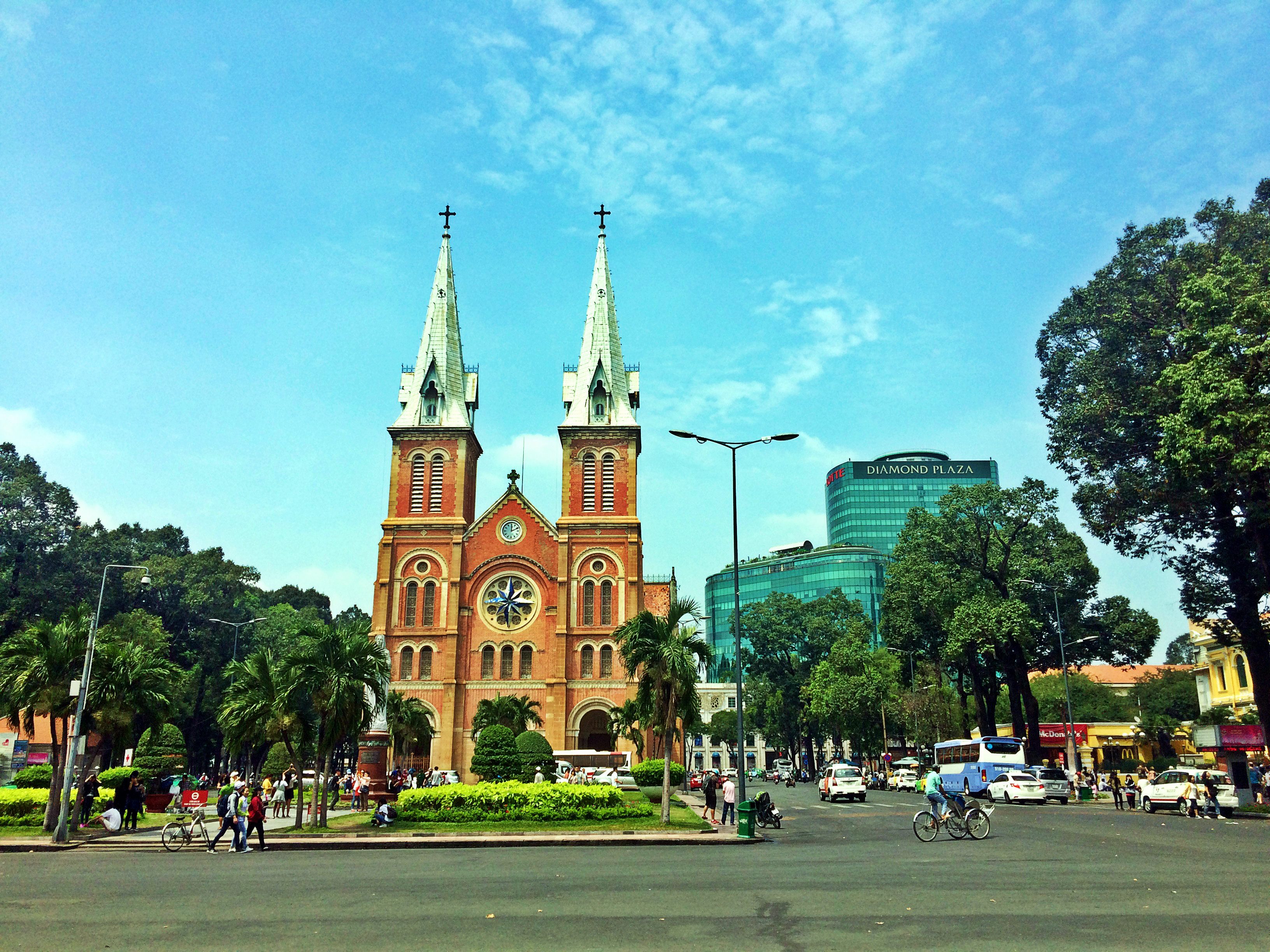 The architecture in this city is gorgeous. A collection of colonial-influenced gems are within walking distance of each other within District 1 itself. Check off this list of the best buildings around:
Notre Dame Cathedral: For Sunday morning mass
Saigon Central Post Office: French Gothic -Renaissance; the work of Gustave Eiffel
City Hall: Once a hotel in 1909
Saigon Opera House: The prettiest photo op of all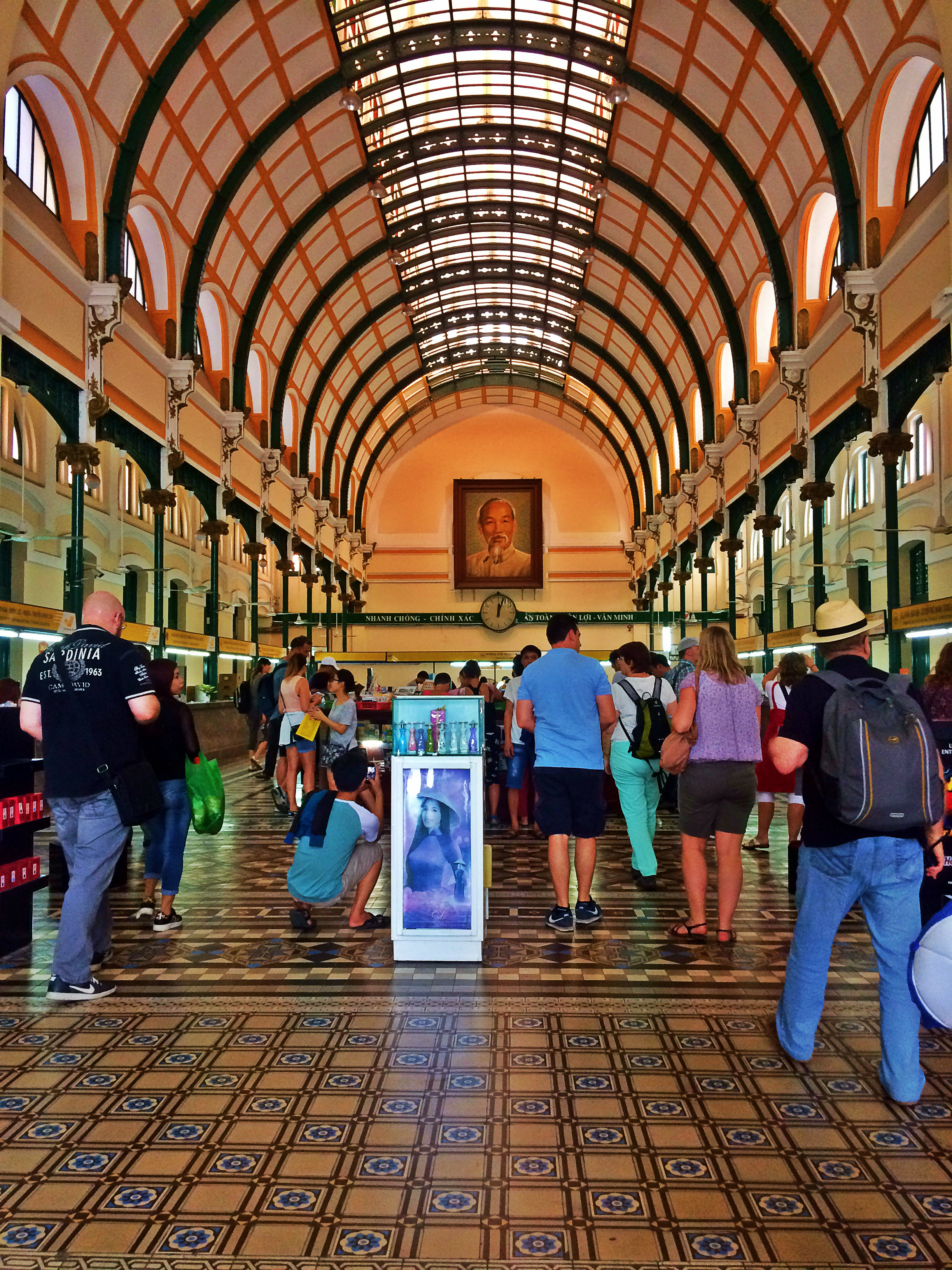 The post office is still functional (imagine trying to send a letter while a hundred tourists click their cameras at you) but you can send postcards for just a few dollars.
As it should be, you'll find no less than five coffee stops within close vicinity — even a Coffee Bean which made us wonder why anyone would opt for an ice blended over Vietnamese drip.
But skip the markets: There are two main markets; the very touristy Ben Thanh Market and the local, food-focused Binh Tay Market. As seasoned market shoppers in Asia, we can handle a lot. But nothing prepared us for what was in our experience, very brash selling tactics when it came to designer knock-off purses. A Vietnamese lady out there would have some choice words for us too (and she did). Really, stick to the postcards and if you love your "Guess where I've been!" singlets, a classic Vietnam muscle tee.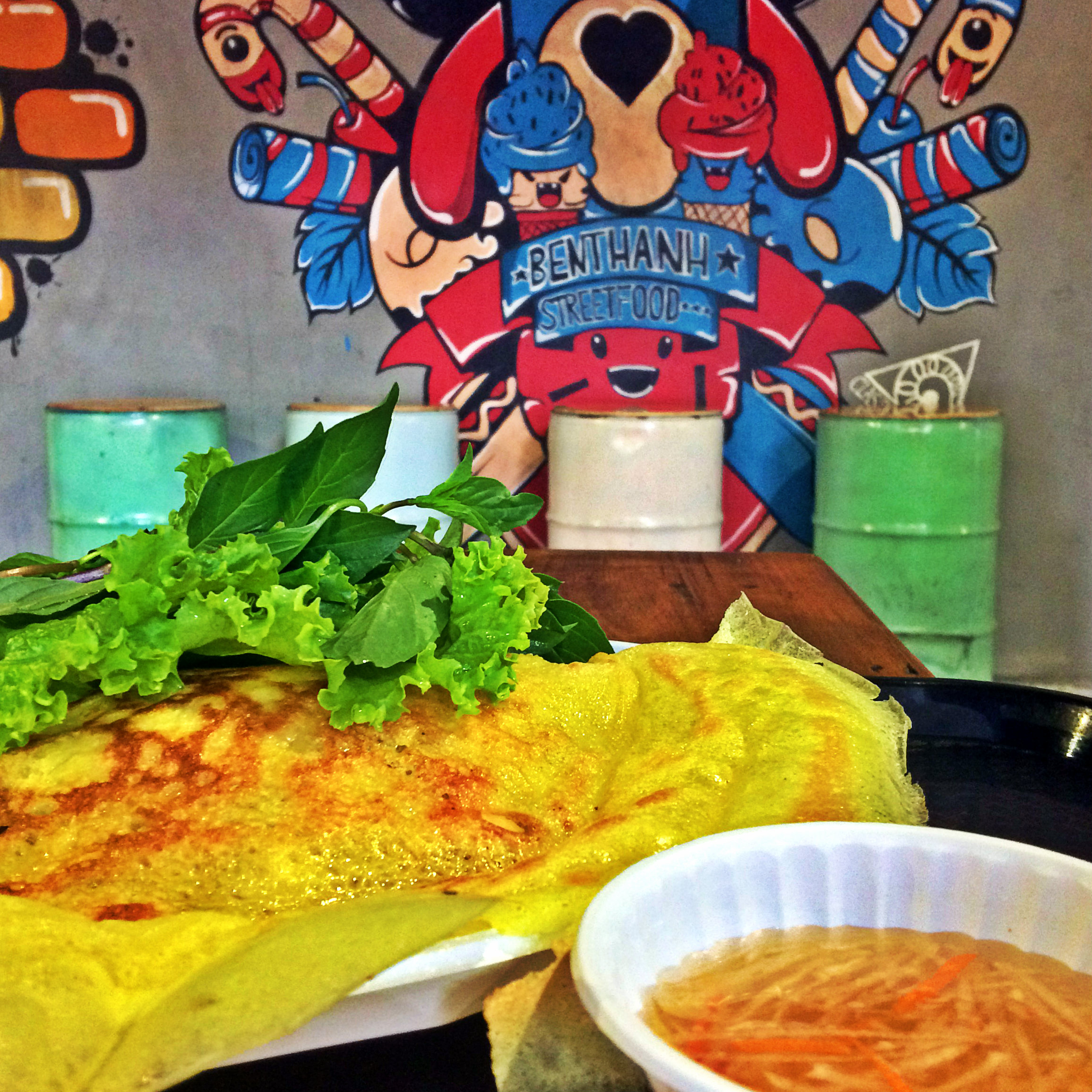 Eat your feelings: If street food could be your thing but hygiene is definitely your thing, welcome to foodie heaven. The Benh Thanh Food Market next to the Benh Thanh Market is the place to forget all about an unsuccessful day of shopping. It houses a ton of street food stalls and having just opened in late 2015, the market is clean ever. There's cool graffiti on the walls and long wooden tables. And surprisingly, for such a great (and clean) place, everything was reasonably priced!
French girls don't get fat: Yega recommended a place for a dose of luxury dining within District 2, at a place called Trois Gourmand. Despite already indulging in two whole days of eating, we knew we wouldn't sit this one out. Where else can you get a 5-course French meal for USD 40? The last course was copious amounts of homemade cheeses. To say that we could barely even take more than two mouths full of cheese is a testament to the feast we had prior.
One more Banh Mi in for the airport journey and we were ready to call it a trip.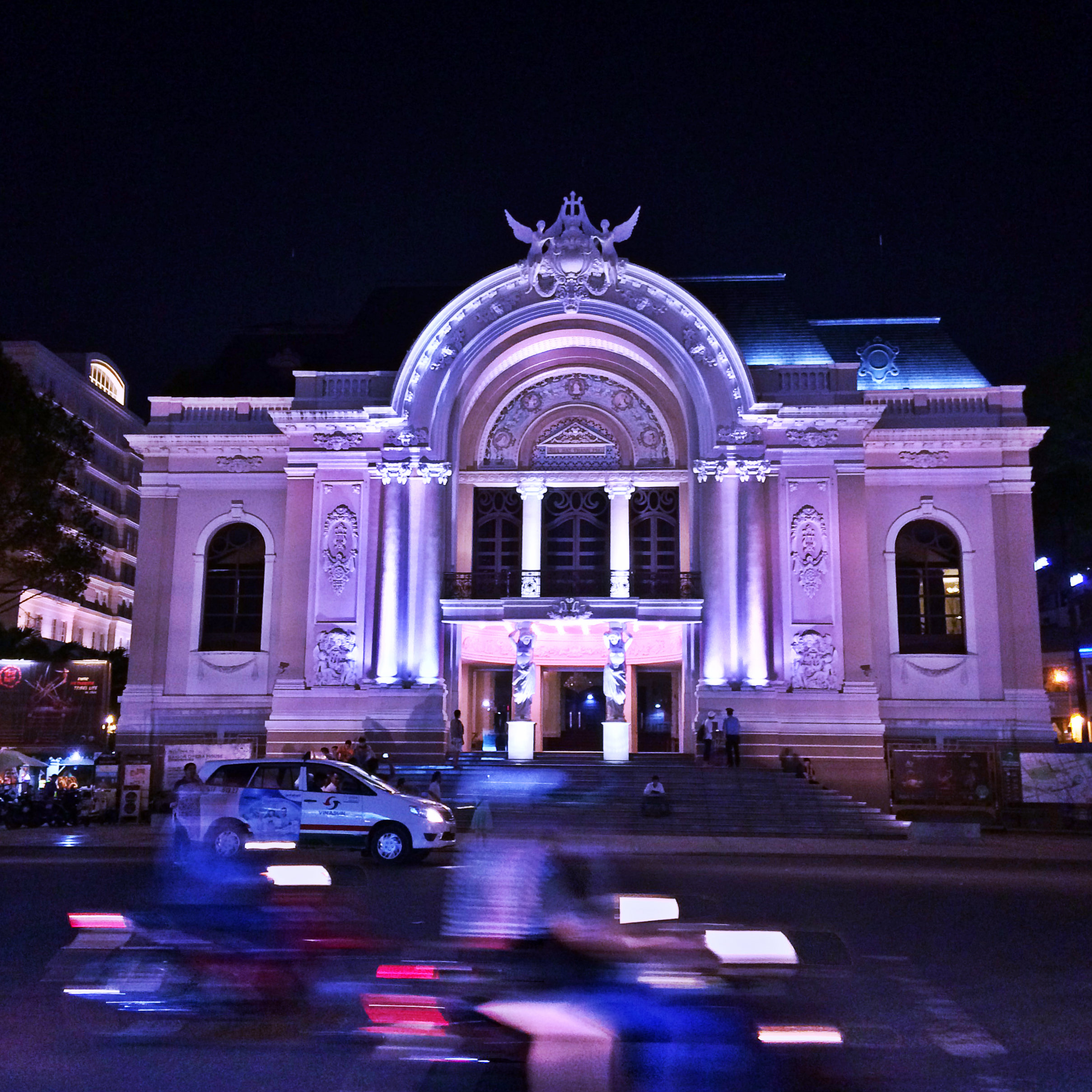 If you still have time…
There's more to the pulsating city if you can keep up. The shopping scene is here is the best in all of Vietnam (take fashion blogger Peony Lim's word for it), you can take full day tours at the war remnants, join a river cruise, and go see a few of the more significant religious monuments like the Emperor Jade Pagoda.
Better yet, extend your adventure a full week longer and travel around Vietnam to the stunning coast of Da Nang and Nha Trang, as well as the ancient town of Hoi An — we hear it's perfect.
Photo credit: Main, @bliss_tris and @disoliano.