If it's a dreamy hit-list of high-design you're after, truck around Tokyo ticking some of these off:
#1 Omotesandō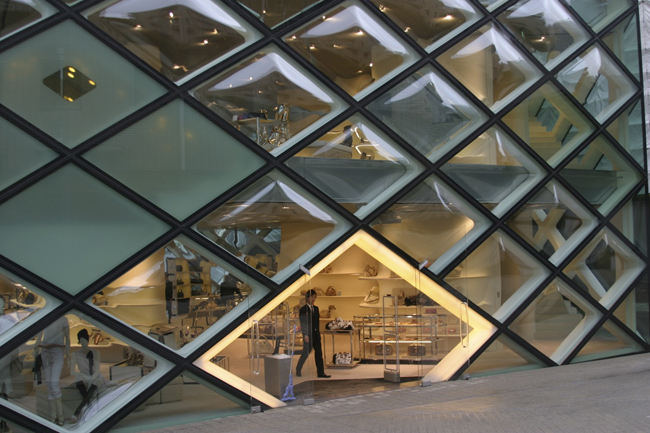 Where: Shibuya
What: Start it off with a bang at Tokyo's version of the Champs-Élysées. Omotesandō is also the premier catwalk for architects who've teamed up with retail giants for the design of their flagship stores. Within stumbling distance you can catch Jun Aoki's Louis Vuitton, Herzog & de Meuron's Prada, Toyo Ito's Tod's, SANAA's Dior, Tadao Ando's Omotesandō Hills and MVRDV's Gyre, and that's not even mentioning the designers du jour in charge of the interior displays. Hope you brought your camera credit card.
#2 Wall Bar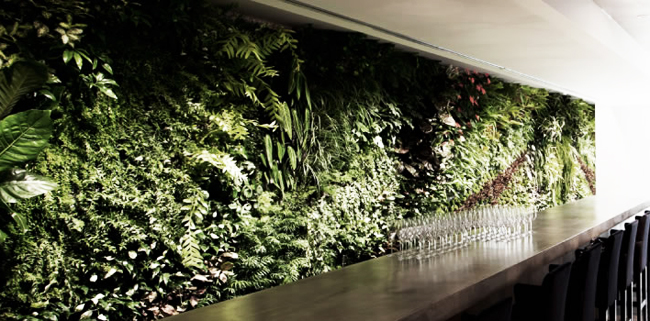 Where: CoSTUME NATIONAL Aoyama Complex, 5-4-30, Minamiaoyama, Minato-Ku
What: Who can say no to a little retail therapy mixed with one of the chicest bars in town courtesy of CoSTUME NATIONAL and botanical artist Patric Blanc. You're going to have to work a little to find the unmarked white door sandwiched between the store and gallery, but that doesn't stop the jet-set from packing it in. Lush.
#3 St. Mary's Cathedral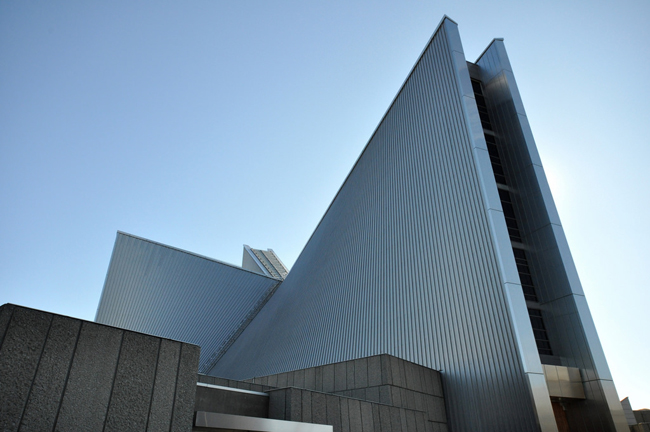 Where: 3-16-15 Sekiguchi, Bunkyo-ku
What: With its bold geometry and sleek stainless steel facade, it's hard to believe that Kenzo Tange's St. Mary's Cathedral was completed in 1964. Don't be fooled by the shiny exterior however, the cladding hides a brutalist concrete interior that is nothing short of monastic poetry.
#4 Emmanuelle Moureaux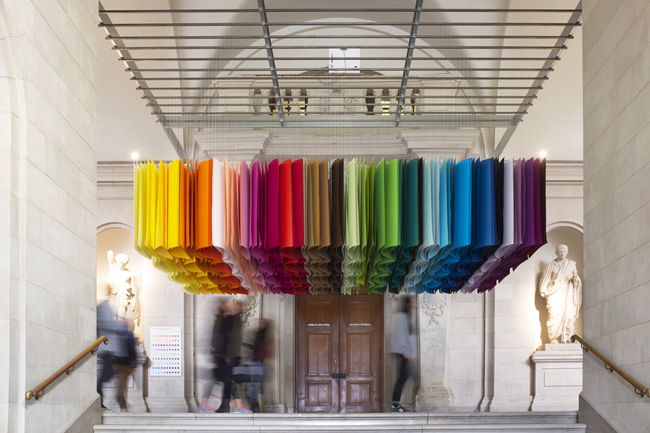 Where: Scattered around Tokyo
What: A true LuxeNomad, Emmanuelle Moureaux left France for the excitement of Tokyo in 1996 – and thank Buddha! This colourful architect has been leaving her multi-faceted hues around the Japanese capital in the most rigorous yet delightfully euphoric ways. Search out all four of her Sugamo Shinkin Bank buildings or, if you're lucky – one of her vibrant temporary installations.
#5 Fuglen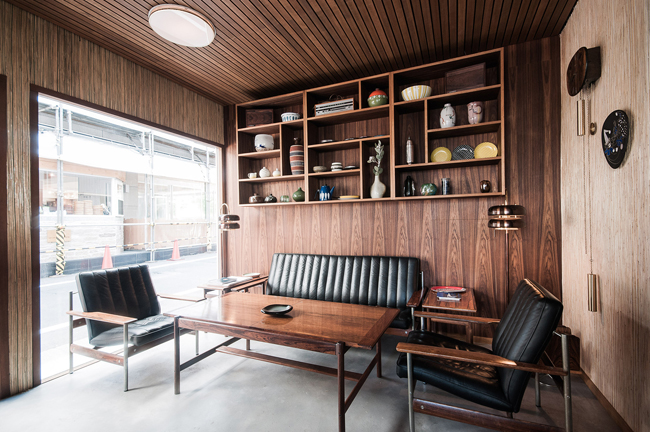 Where: 1-2-5 Jinnan, Shibuya
What: Get a little retro-nordic and enjoy a fine cup of brew at the Oslo import Fuglen. Channeling a late 50's/early 60's minimalist palette of dark woods and leather, it's a Mad Men-type of java stop – which is equal parts bizarre and awesome. Better yet, skip the coffee and head here at night for their retro-inspired cocktails and a rockin' (60's heavy) scene.
#6 Morioka Shoten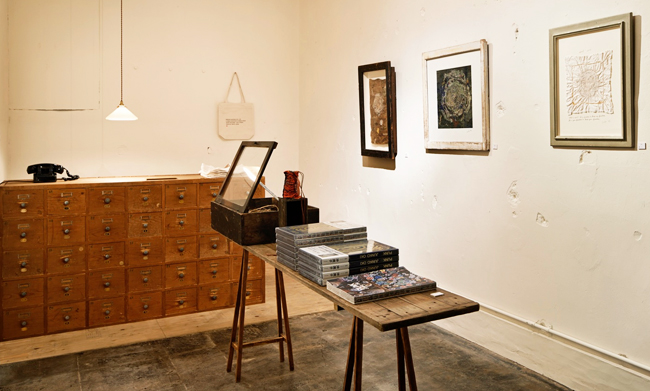 Where: Suzuki Building, 1-28-15 Ginza, Chuo-Ku
What: For a radical concept in curated retail, head to Morioka Shoten & Co, Ltd in Ginza. Inside you'll find a "single room selling a single book" which is changed weekly. It doesn't get more minimal than this, and has become a cult institution of the literati set for Mr. Morioka's refined selections.
#7 Sou Fujimoto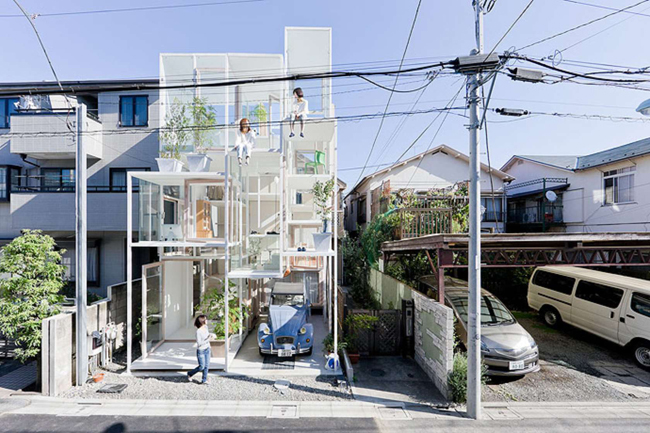 Where: Scattered around Tokyo 
What: A master of transparency, simplicity and playfulness, it's definitely worth your time to take a day and visit one (or all) of Sou Fujimoto's residential projects around Tokyo. Because Japanese privacy laws are quite strict we can't post the exact addresses, but if you're up for a little Google Maps sleuthing, you should be able to locate them. NA House, House H, House N and the Tokyo Apartment House are all in hip neighbourhoods that are worth exploring in their own right and off the typical tourist trail.
#8 Bar Gen Yamamoto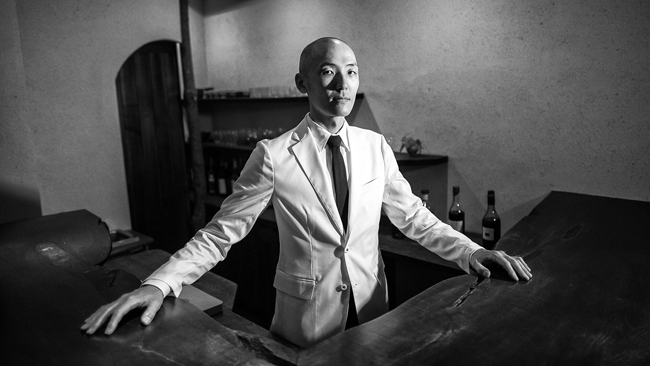 Where: Anniversary Building 1F, 1-6-4 Azabu-Juban, Minato-ku
What: Off on a little side street not far from Roppongi you'll find what could be the most minimally elegant bar on earth. With only 8 seats tucked into a 500-year old oak slab, Mr. Yamomoto crafts a 4- or 6-"course" cocktail menu bespoke for each customer and reflecting the current season. It's all prepared with the delicacy of a master sushi chef and served equally as elegantly. Reservations a must.
Image Credits: Main, 1, 2, 3, 4, 5, 6, 7, 8, 9, 10