We know it may be difficult to trade in those Havaianas for a closed-toe shoe, but these five bad boys are worth getting a little dapper for.
#1 Il Ristorante – Luca Fantin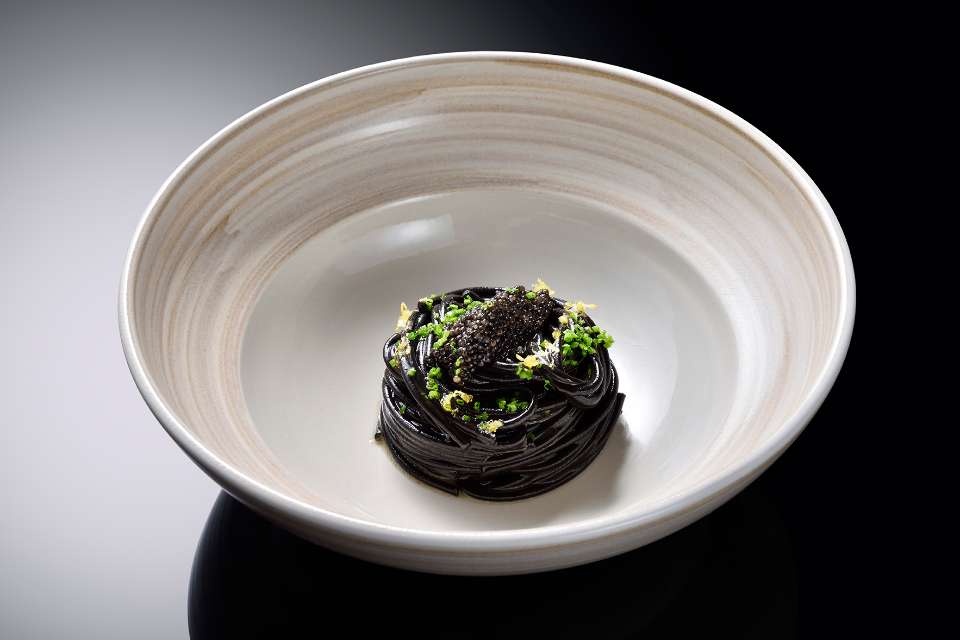 What: One of the newest culinary masters to try their hand in Bali, Luca Fantin's Michelin Starred Il Ristorante has opened its first foray outside of Tokyo at the BVLGARI Resort in Uluwatu. The only Italian chef in Japan to be awarded a Michelin star, if you've had some misses with Michelin, you should know that Fantin has also been named "The Best Italian Chef in the World" by respected Italian culinary guide Identità Golose. Fabrizio Crocetta helms the kitchen at the 36-seat Bali dining room and serves up four, five, and eight-course set-menus. Guys, hope you packed a collared shirt, because they're required.
Order: If there's one place to splurge, it's here. Dive into the eight-course menu and expect imported Italian items like fresh Burrata combined with locally sourced seafood and tropical fruits.
Where: BVLGARI Resort Bali, Jl Goa Lempeh, Banjar Dinas Kangin, Uluwatu
#2 BLANCO Par Mandif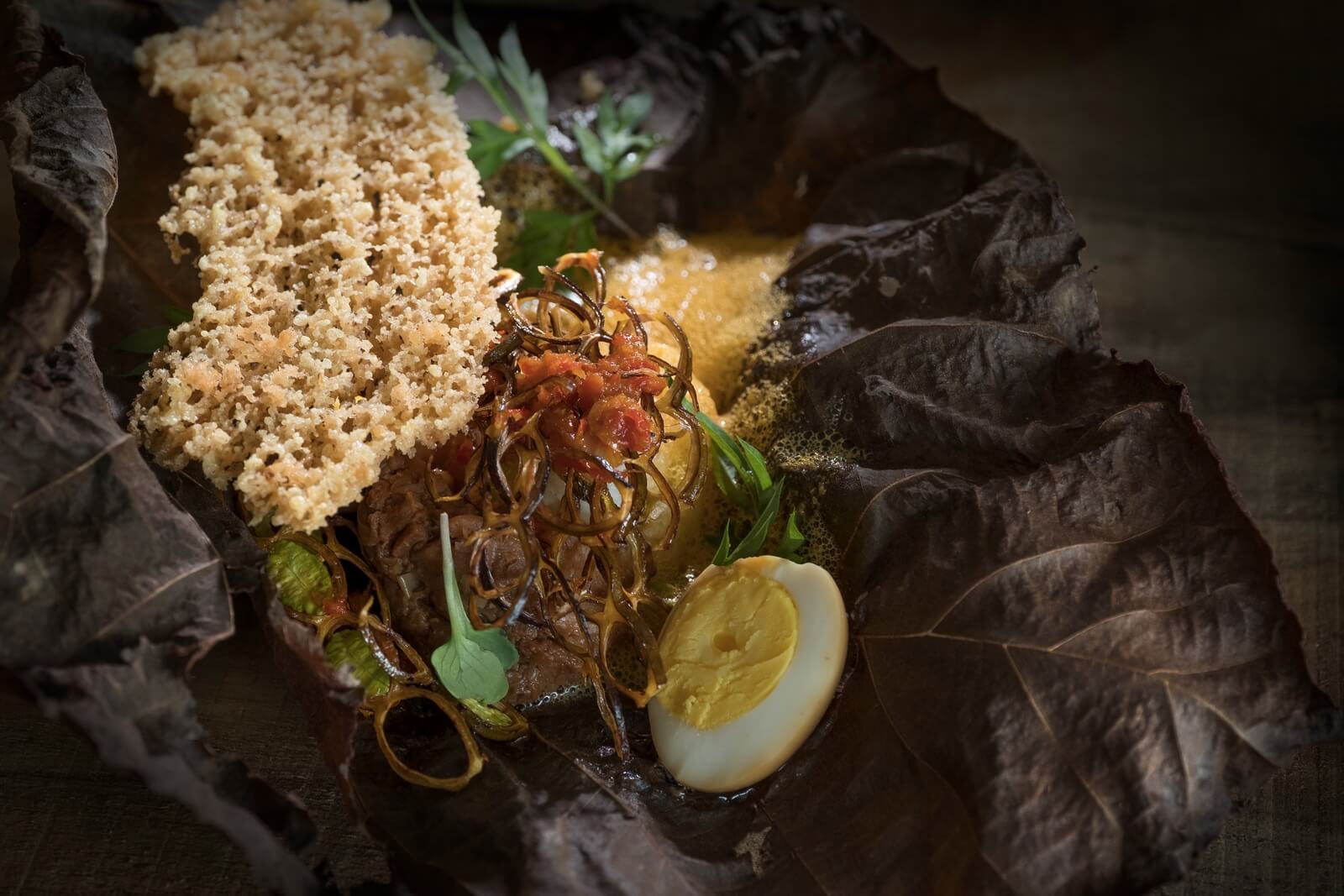 What: This teeny-tiny restaurant (we're talking 10 seats) hidden within the Antonio Blanco museum just past the Campuhan Bridge in Ubud is the second fine-dining restaurant by Indonesian Chef Mandif Warokka (the other being the French-Asian Teatro Gastroteque). At BLANCO however, Chef Warokka focuses on the cuisine of the Indonesian archipelago masterfully elevated in seven, nine or thirteen-course set-menus. Bookings are essential (as is some effort in your wardrobe), but if you're wanting to do the full-on Indonesian experience, there's no better place then here.
Order: Don't pass up the opportunity to try Gudeg if it's on the menu. The traditional dish of Jogjakarta is made from young jackfruit boiled and braised in coconut milk and palm sugar with bay leaves, lemongrass, galangal, coriander, garlic, shallot and teak leaves.
Where: Jalan Raya Tjampuhan, Museum Blanco Complex, Ubud
#3 Locavore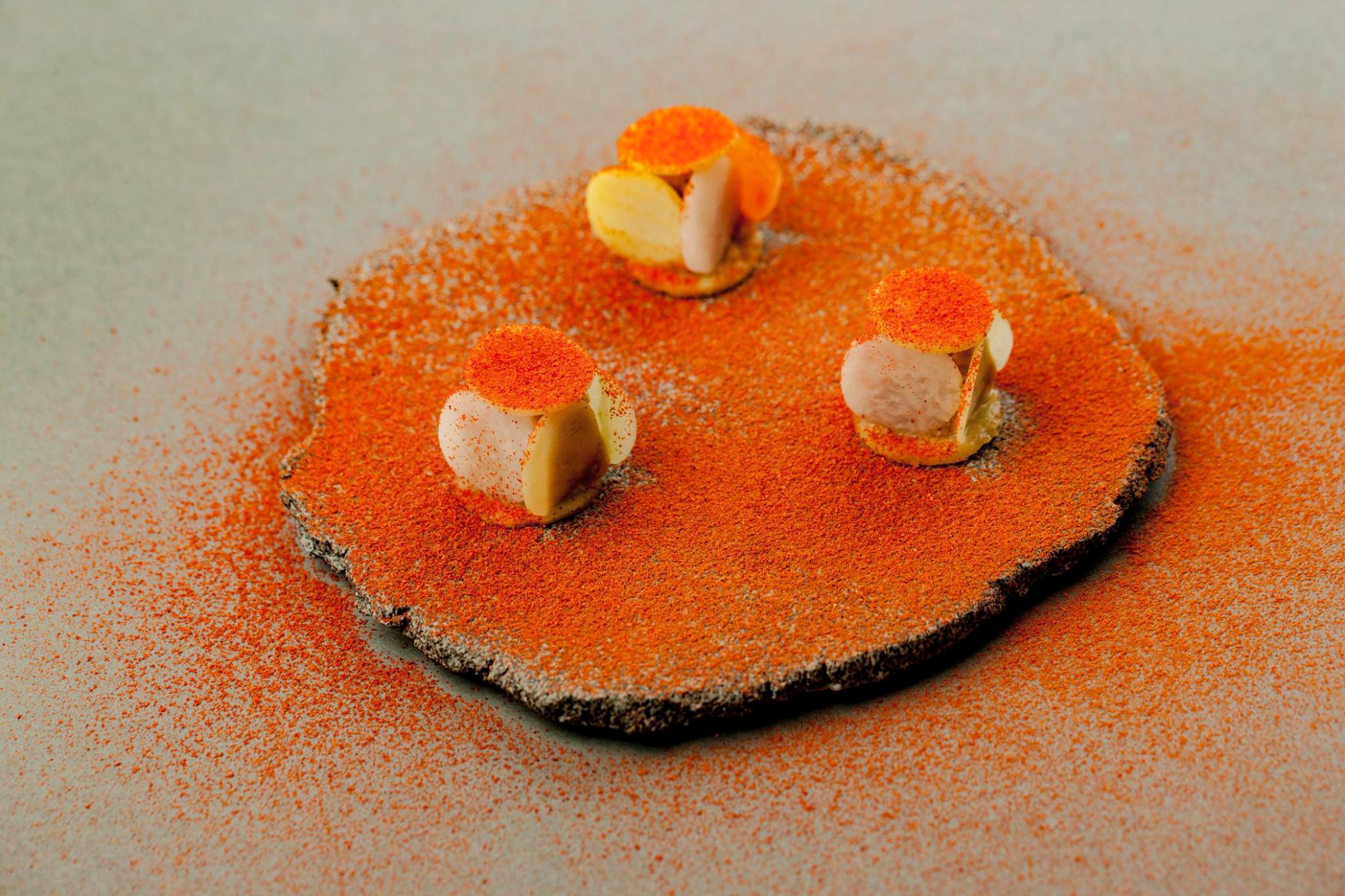 What: Probably the most fun you can have with fine-dining, Locavore is a must on many a list for those Ubud-bound, and rightfully so. Really kicking the pretentious idea of fine-dining in the balls, wine pairings are swapped out for cocktail pairings, your 8-course set menu actually turns into about 15-courses with all the little palate cleansers and samples, and the whimsical flair to each plate is nothing short of jaw dropping. While it isn't a suit-and-tie-fancy vibe, you're going to want to look as good as the dishes in front of you.
Order: Even if you love your meat, give the herbivore menu a try. You'll be astounded at how delicious vegetarianism can be, and the platings may see you giving up meat for good.
Where: 10 Jalan Dewi Sita, Ubud
Nomad Tip: If the cocktail pairings got you fired up a bit, don't miss a drink at Night Rooster post-meal. Under the same umbrella as Locavore, it's one of the few stylish bars in town, and just up the street.
#4 Métis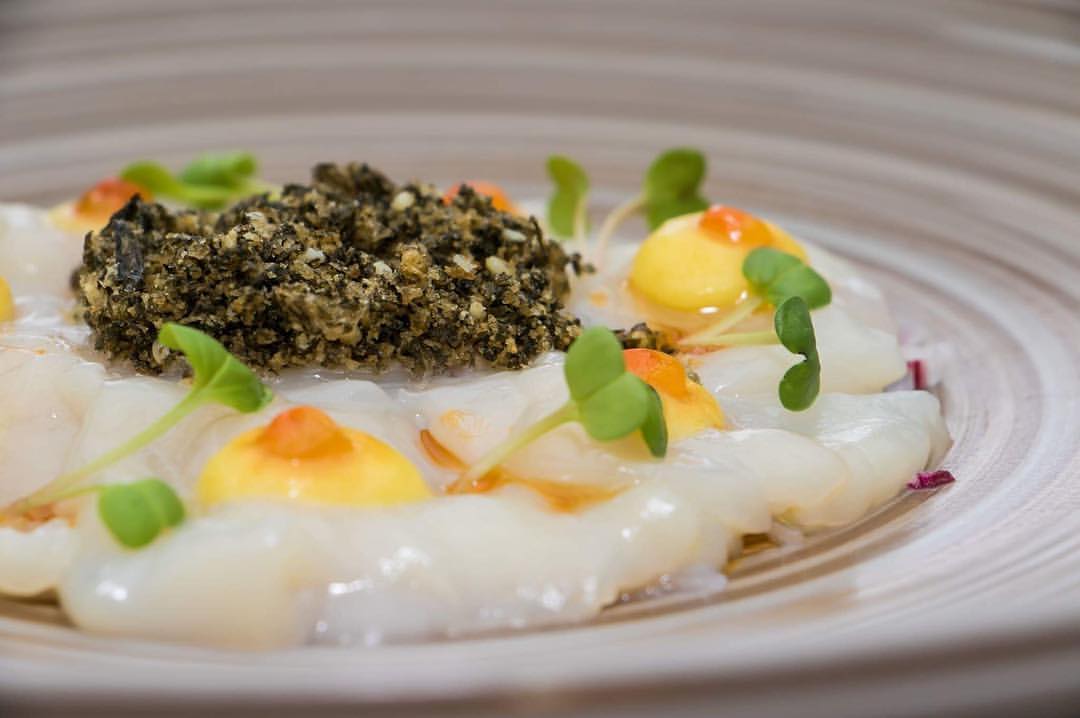 What: Get on island time and don't rush your experience at Métis. With a hidden courtyard of rice-husks, over-sized couches and beautiful landscaping, the outdoor lounge makes for a perfect late-afternoon/pre-dinner cocktail. As darkness descends, head to the open-air dining room for chef 'Doudou' Tourneville's deft delivery of fine French/Mediterranean cuisine, and then stick around in the lounge/bar for a tropically classy (albeit sometimes messy) night. Aside from the food, Métis is famous on the island for throwing a good party, so it's worth knowing when the next fête is planned.
Order: There's an entire Foie Gras menu to digest, and the 'Legendary Pan Seared Hot Foie Gras' is just that.
Where: Jl. Petitenget No.6, Kuta
Read Also: Bali After Dark: The Best Nightlife in Seminyak
#5 Mozaic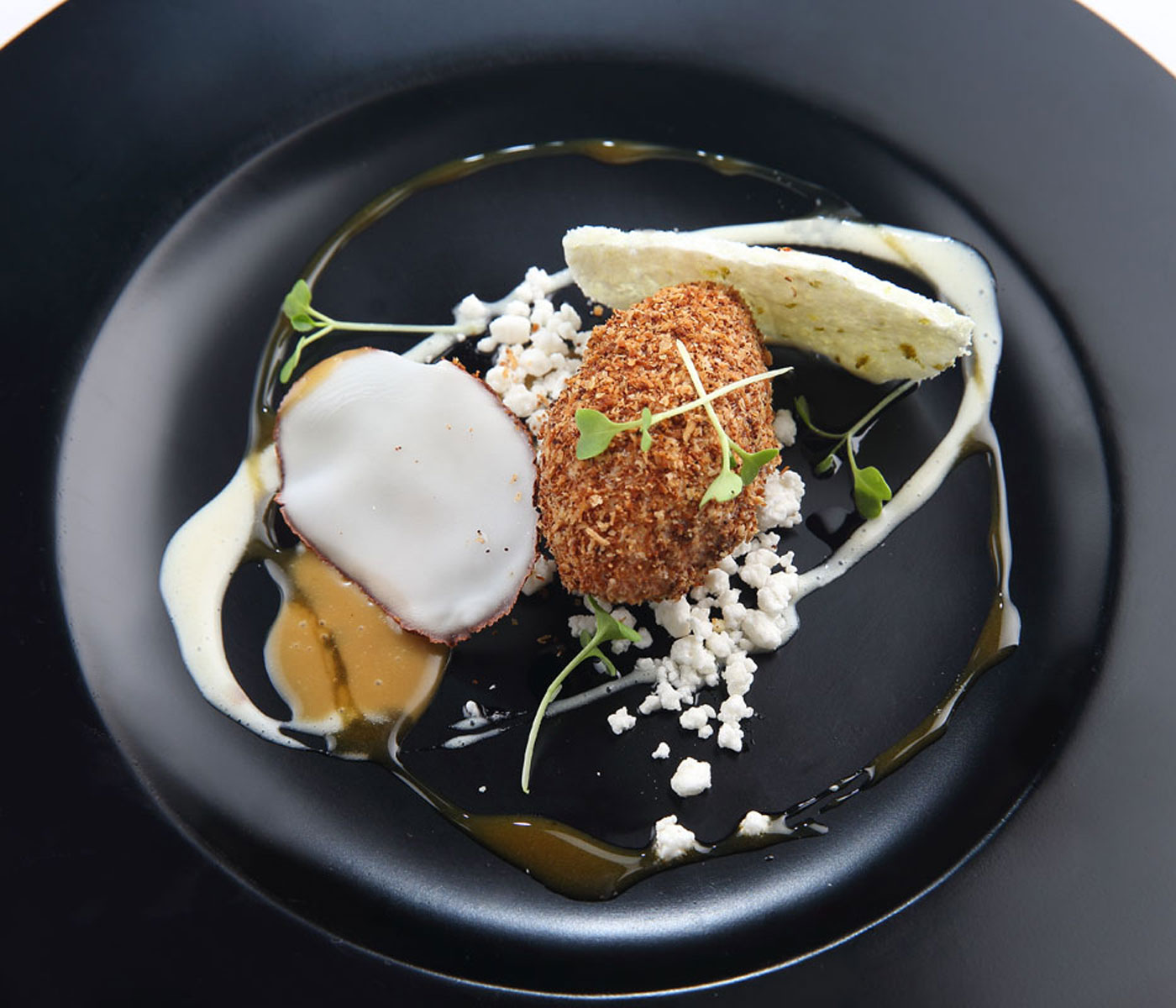 What: Back up in Ubud, Mozaic is no stranger to making the list as one of the best restaurants in Bali (if not Asia). The original celebrity chef of the island, Chris Salans' tropical restaurant focuses on refined dining of whatever is in season and whatever he can get his hands on — be it Javanese pomelo or freshly flown in Norwegian salmon. Now operating three additional locations of his more casual Spice by Chris Salans, you haven't done Bali properly until you've tasted what Salans is serving.
Order: "A Trip Around the World" – a six or eight courser that traverses the globe and the island for ingredients…Think Foie Gras, Patagonian Tooth Fish or Iberian Solomillo Pork Loin fused with the aromatic flavors of Indonesia.
Where: Jl. Raya Sanggingan, Ubud
Read Also: When Food Meets Travel: Eight Villas in Bali and Restaurants that Pair with them.