Not quite up for one of the famous 9 multi-day 'Great Walks'? These Scenic New Zealand day hikes still pack quite the punch without the lengthy journeys. So, if you like 'em short, sweet and sweaty, you're in luck.
#1 Tongariro Alpine Crossing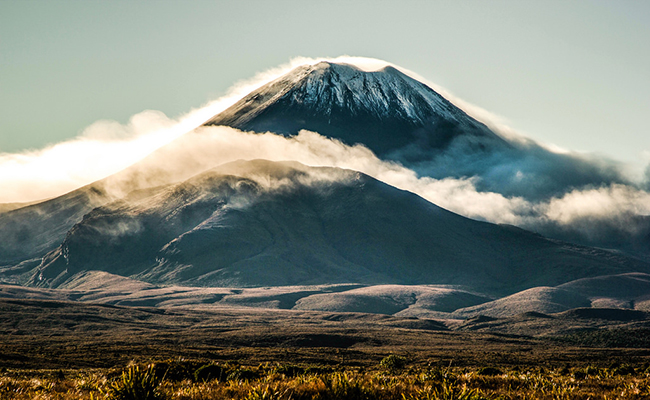 Where: Tongariro National Park, North Island
Distance: 19.4 km
What: The Tongariro Alpine Crossing is heralded as the best one-day hike in New Zealand, and tops many lists of best one-day hikes in the world. So, if you're going to do one trek while in New Zealand, this should probably be it. Tongariro also happens to feature prominently in the Lord of the Rings films with much of Frodo and Sam's journey through Mordor filmed in and around the Tongariro National Park. Some highlights of the 'tramp' include crossing lava flows and active steam vents, views of Mount Taranaki, Ngauruhoe and Tongariro, skirting an emerald green lake and a stop at a waterfall.
Stay: Acacia Cliffs Lodge is a stone's throw away on beautiful Lake Taupo.
#2 Hooker Valley Track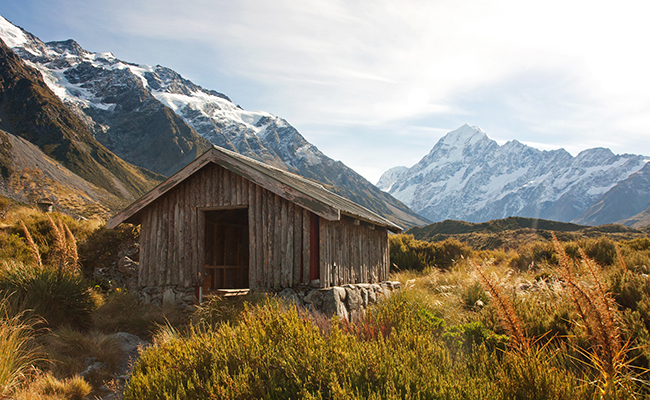 Where: Aoraki/Mount Cook National Park, South Island
Distance: 13 km
What: With views of New Zealand's highest peak Mount Cook as the final reward, the Hooker Valley Track is surprisingly flat. Flat doesn't equal boring however, as the trail skirts along the Hooker River crossing over it three times on swing bridges and culminates at a glacier-fed lake full of icebergs. You'll also get a view of the Mueller Glacier along the route all while passing through fields full of the native Mount Cook buttercup. Fill me up.
Stay: Halfway between Queenstown and Aoraki/Mt. Cook, Wanaka Haven sits in the rolling foothills with panoramic mountain views.
#3 Kaikoura Peninsula Walkway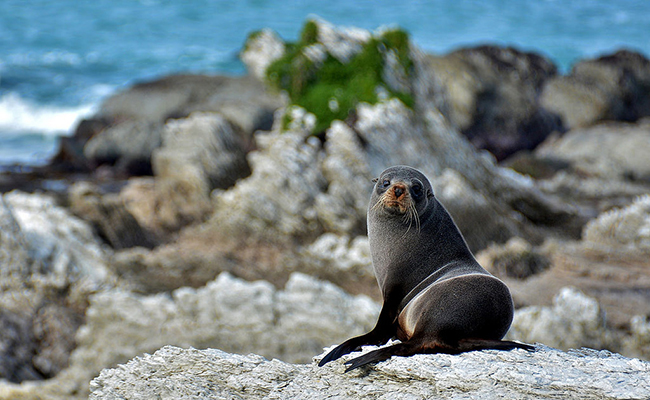 Where: Kaikoura, South Island
Distance: 11.7 km 
What: Even suitable for those with little ones in tow, the entire Kaikoura Peninsula Walkway takes around 3 hours but can easily be done in sections if you wimp out. With interpretative panels throughout the route explaining the unique history, geology, flora and fauna that make the area so special, it's also a rather informative hike. But, the real reason most people come is the seal colony found at Point Kean. If you're lucky, you may also spot some whales and dolphins offshore.
#4 Coromandel Coastal Walk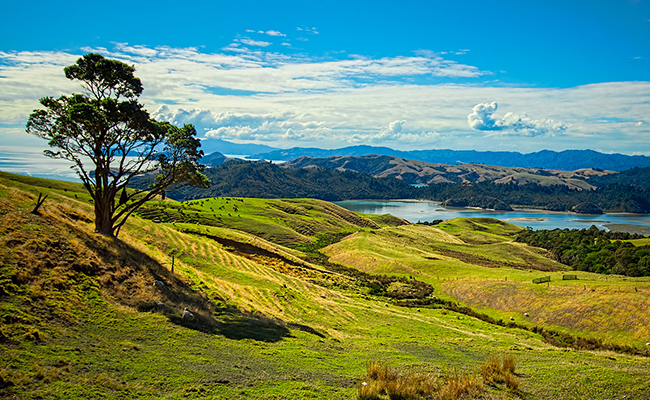 Where: Coromandel, North Island 
Distance: 10 km 
What: This gentle coastal hike weaves through rolling farmlands and turquoise bays. When you're not pretending to be a hobbit, views of the Pinnacles, Great Barrier Island (Aotea Island) and Cuvier Island (Repanga Island) in the distance should keep you slack-jawed for most of the 3-4 hours it takes to reach Fletcher Bay. Lazybones can take a shuttle back, or hike back along the Coromandel Mountain Bike Track if needing a change in scenery.
#5 Rangitoto Island Summit Walk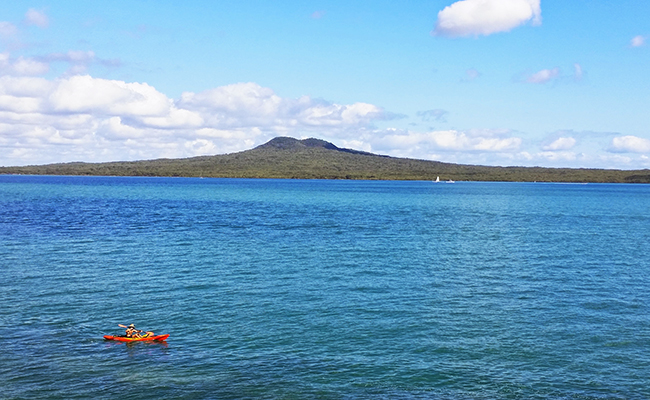 Where: Auckland, North Island
Distance: 4.6 km 
What: A super popular daycation from Auckland, this baby volcano is the largest of the 48 cones that surround the greater Auckland area. It's also home to the world's largest pohutukawa forest (scientific name: Metrosideros excelsa, common name: New Zealand Christmas Tree) which is covered in bright red flowers from (you guessed it) November to January. The easy to reach summit offers some great 360° views of Auckland's harbor and surrounding islands and is well worth the day trip if you've got a day to spare in the capital.
#6 Twilight Beach –Te Paki Stream
Where: Cape Reinga, North Island
Distance: 11 km one way
What: At the northwesternmost tip of the North Island, you'll find Cape Reinga and Twilight Beach which is part of the longer 3-4 day Te Paki Coastal Track. The hike will see you crossing sand dunes, scrub-covered hills with sweeping views of the bays, and walking in the sand along both Twilight and 90-Mile Beach before heading inland to the Te Paki Stream. To make it easy, drop-off and pick-up can be arranged through the Waitiki Landing Complex, or you can hitch a ride on one of the many tour buses that go between Cape Reinga and Paihia and/or Kaitaia.
#7 Key Summit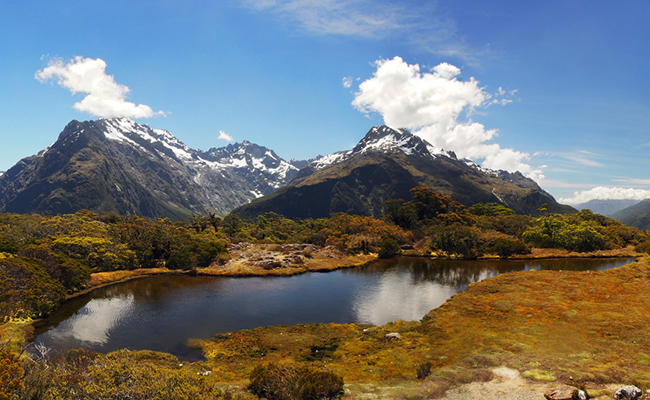 Where: Fiordland National Park, South Island
Distance: 3.4 km 
What: One of the nine 'great walks' in New Zealand, the Routeburn track in Fiordland is one of the most popular multi-day treks in the country and requires booking well in advance during the summer season. You can by-pass all that however (including the overnighters) and head straight for the summit on what is arguably one of the most scenic New Zealand day hikes in and around Milford Sound. The track is also well trodden and marked, making it suitable for families and those who may not consider themselves avid hikers. After seeing the panoramic views from the top? Those non-avid hikers might start understanding what all this hiking fuss is about.
Stay: Keep it natural in Queenstown with a stay at Kohara Lodge. The outdoor jacuzzi and lap pool? Perfect for soothing those tired legs.
Time to kick up those feet!
Image Credits: Main, 1, 2, 3, 4, 5, 6, 7