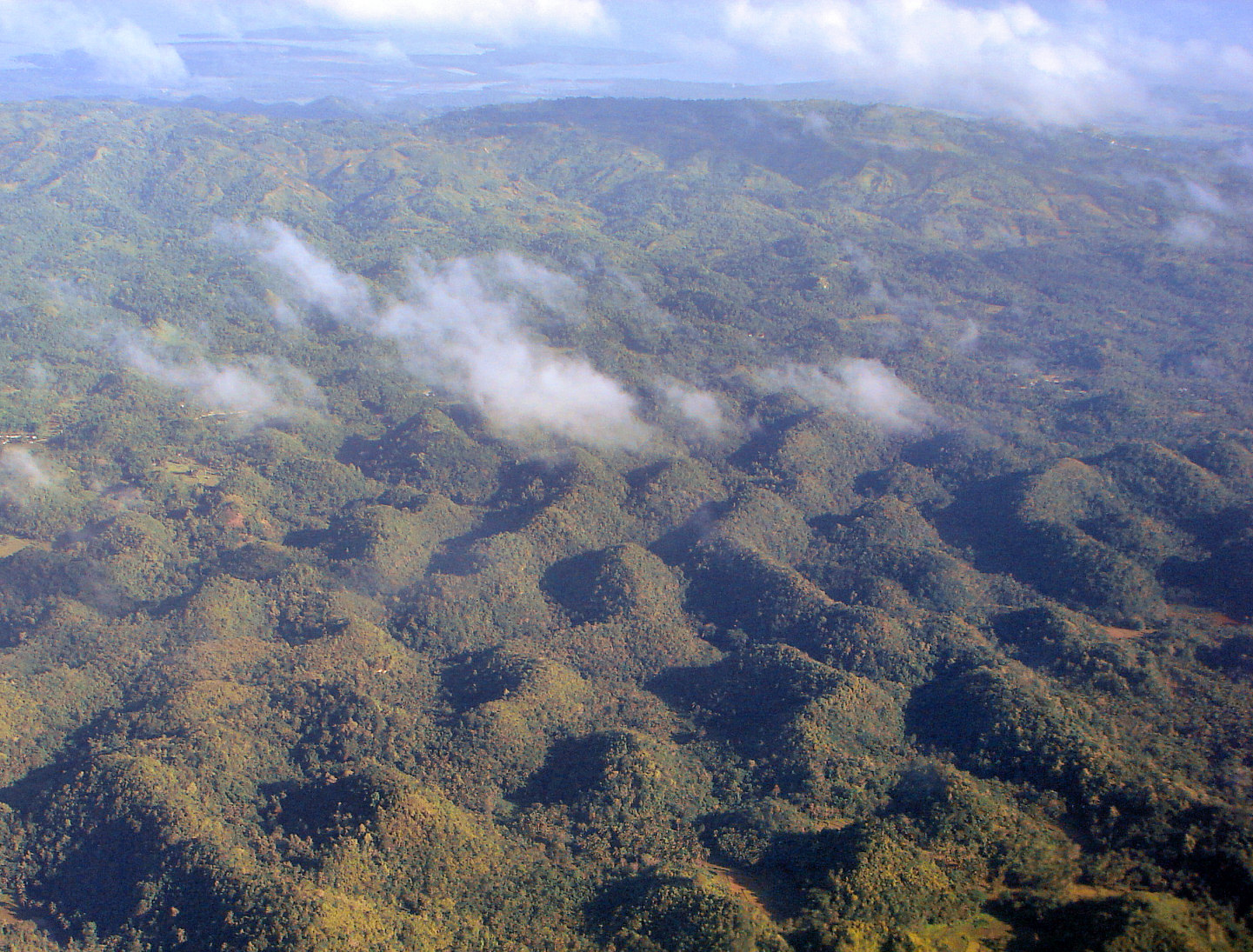 Besides looking like giant ant hills, the Chocolate Hills in Bohol, Philippines are known for its mysterious background — locals like to believe it was created by a messy fight between two giants who spent days throwing stones at each other (before apparently giving up and throwing their hands in the air). There's also another legend that says the hills are tears of a giant (different ones) grieving the death of his mortal lover.
There are about 1,300 to 1,800 of these hills. Trees can't grow on the slopes because of a noxious weed called cogongrass that is found all over the area. Visitors unfortunately aren't allowed to climb the hills but they can view the Chocolate Hills from an open viewing deck.
But of course there is a scientific explanation that easily dismisses the folklore. The hills are leftover limestone deposits from when the island had streams and rivers above ground level. The dips that create the hill effect are from downpour of rainfall. Geologists call it "conical karst topography".
We'll let you decide.