Located in the highlands of Bali, Indonesia, the quaint town of Ubud is a perfect vacation destination for culture and nature lovers alike. It is home to traditional Balinese arts and crafts, evident in artists' workshops and galleries scattered throughout the local villages. Adding to the charm of the town are the rice paddies, as well as the rainforest surrounding the whole district. To help you plan your trip, here's a rundown of some of the most beautiful places in Ubud you can visit:
Read also: Looking for Villas in Ubud? We've Got You
#1 Ubud Monkey Forest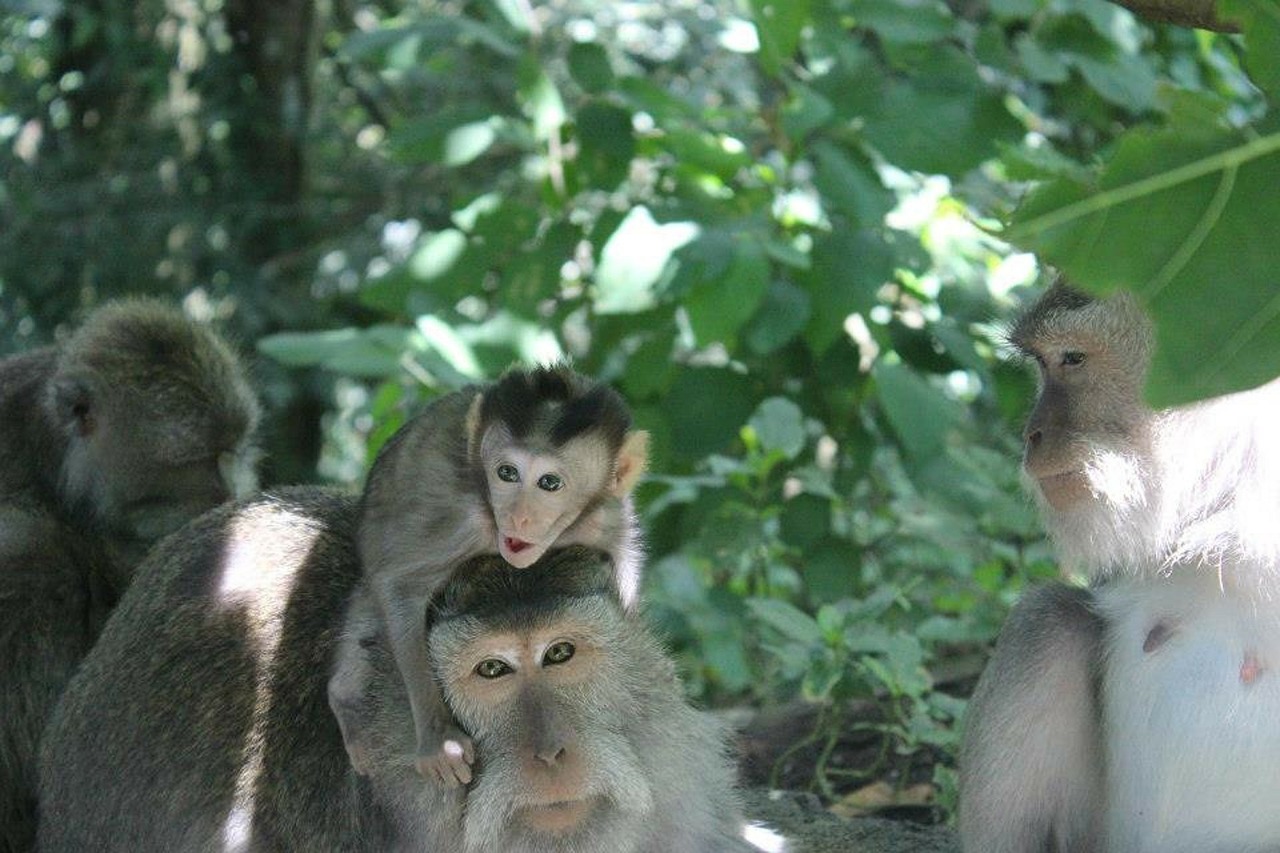 Ubud Monkey Forest, also known as the Sacred Monkey Forest Sanctuary, is a spiritual community and a research institution, aiming to conserve the forested area according to Hindu principles. More than 600 macaques live in the sanctuary. Guests are allowed to feed them, but the management still encourages people to take precautionary measures. Also, feeding the monkeys with biscuits and bread is prohibited, because this can affect the health of the primates. Three Hindu temples are also located inside Ubud Monkey Forest, as well an enclosure dedicated to a small number of Timor Rusa deer.
#2 Agung Rai Museum of Art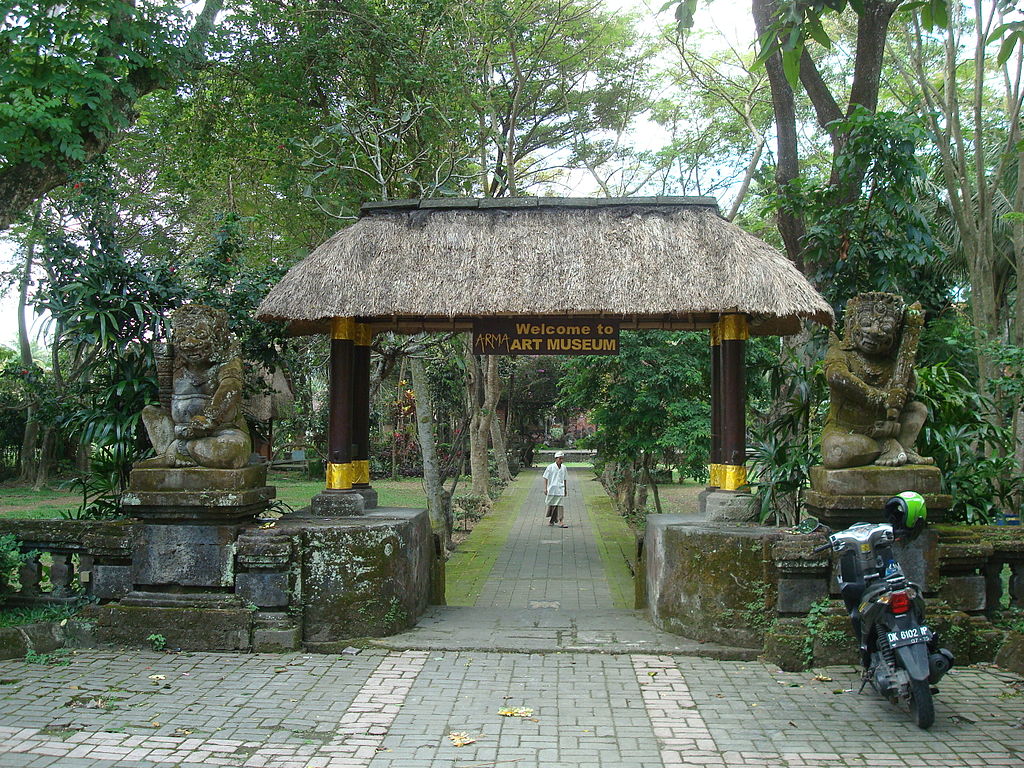 Opened to the public in 1996, the Agung Rai Museum of Art (ARMA) was established with the mission of preserving traditional culture and arts. It has a permanent exhibit of paintings that feature Balinese and other Indonesian masterpieces, as well as works on loan from the personal collection of the owner, Mr. Agung Rai. One of the main highlights of the museum is the Kamasan painting made on the bark of a tree. Theatre performances, as well as dance and music classes, are held in its building during certain times of the year.
#3 Blanco Renaissance Museum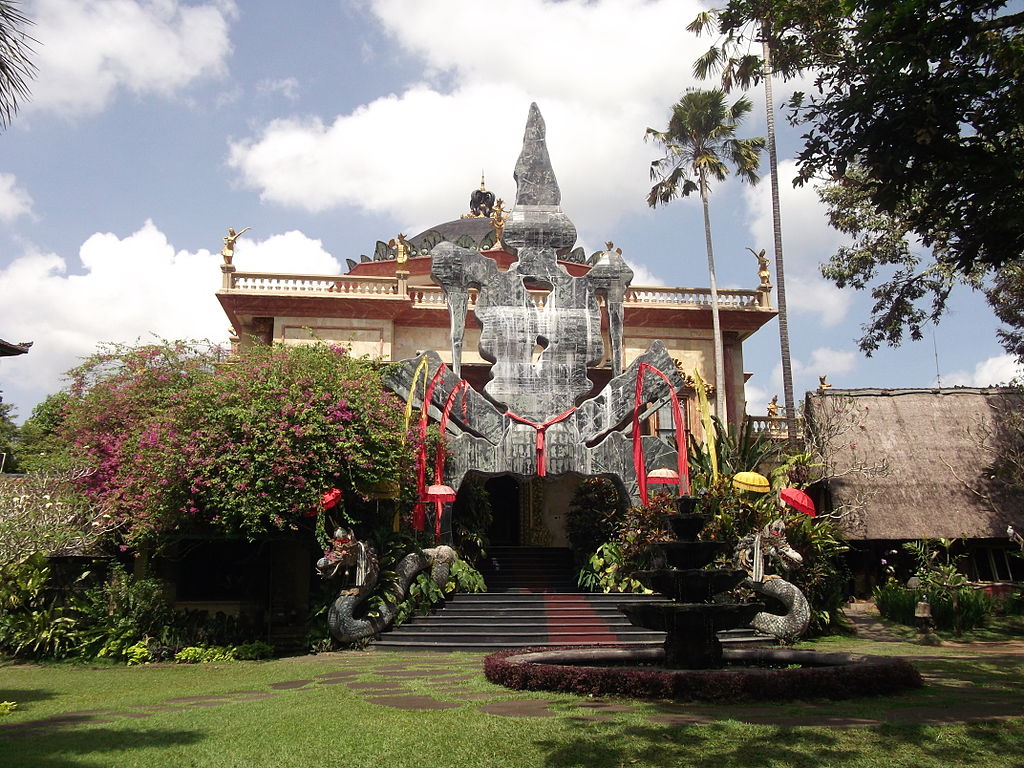 Another noteworthy museum in Ubud is the Blanco Renaissance Museum, built by the late Don Antonio Blanco, a successful Philippine-born painter who married a Balinese woman. The museum is located on a hilltop, offering great views of the Campuhan Valley. Since it was opened to the public in 1998, the gallery and its collections have captured the interest of art enthusiasts from all over the world. Included in Don Antonio's collections are personal paintings, collages, illustrated poetry, and lithographic artworks. If you're lucky, you might even get to meet some of Don Antonio's family members during your visit.
#4 Goa Gajah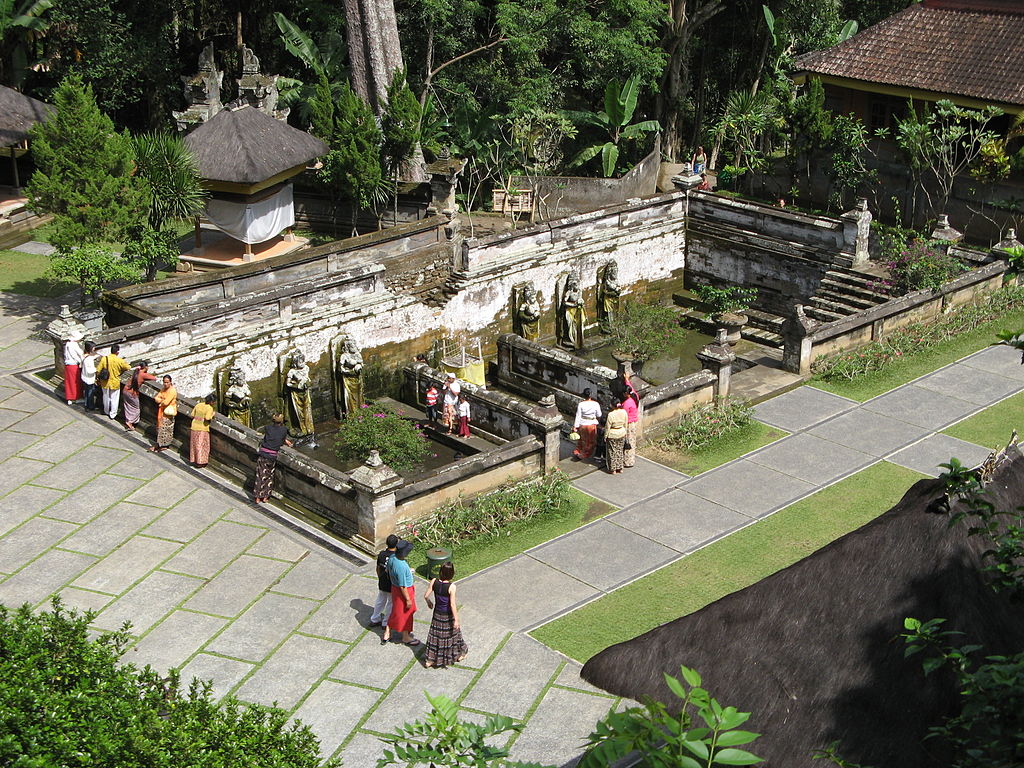 Goa Gajah, also known as the Elephant Cave, is an archaeological site dating back to the 11th century. Located in Bedulu Village, it features a courtyard, a meditation cave, wall carvings, and bathing pools. Most of the structures in this site have Hindu influences, while some contain elements of Buddhism. The main cave contains three stone idols wrapped in cloths. Incense is burned inside, and this is the reason why the cave's walls have noticeable black lines on them. Like any other Balinese temple, women are not allowed to enter the premises during their menstrual period. Also, a sarong and a waist sash should be worn at all times when inside the spiritual centre.
#5 Tegallalang Rice Terraces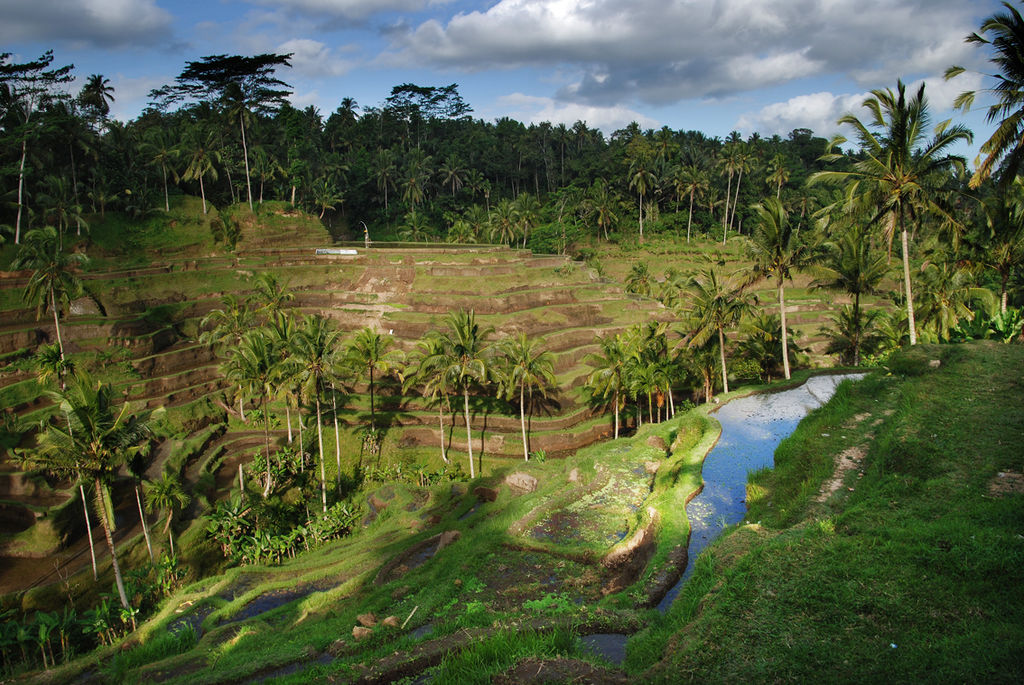 Ubud is famous for its refreshing landscapes, particularly its lush rice paddies. There's the Tegallalang Rice Terraces for instance, which use the traditional Balinese irrigation system. Locals believe that this method of irrigation has been used since the 8th century, as introduced by a man named Rsi Markandeya. Tegallalang is a popular photo stop for tourists, but the art kiosks and cafes near the ledge are also worth a visit. Nearby is Pakudui Village, home to some of the best craftsmen in town. It is also where you will find excellently made wood art. Other noteworthy rice terraces are in the villages of Pejeng and Campuhan.
#6 Ubud Royal Palace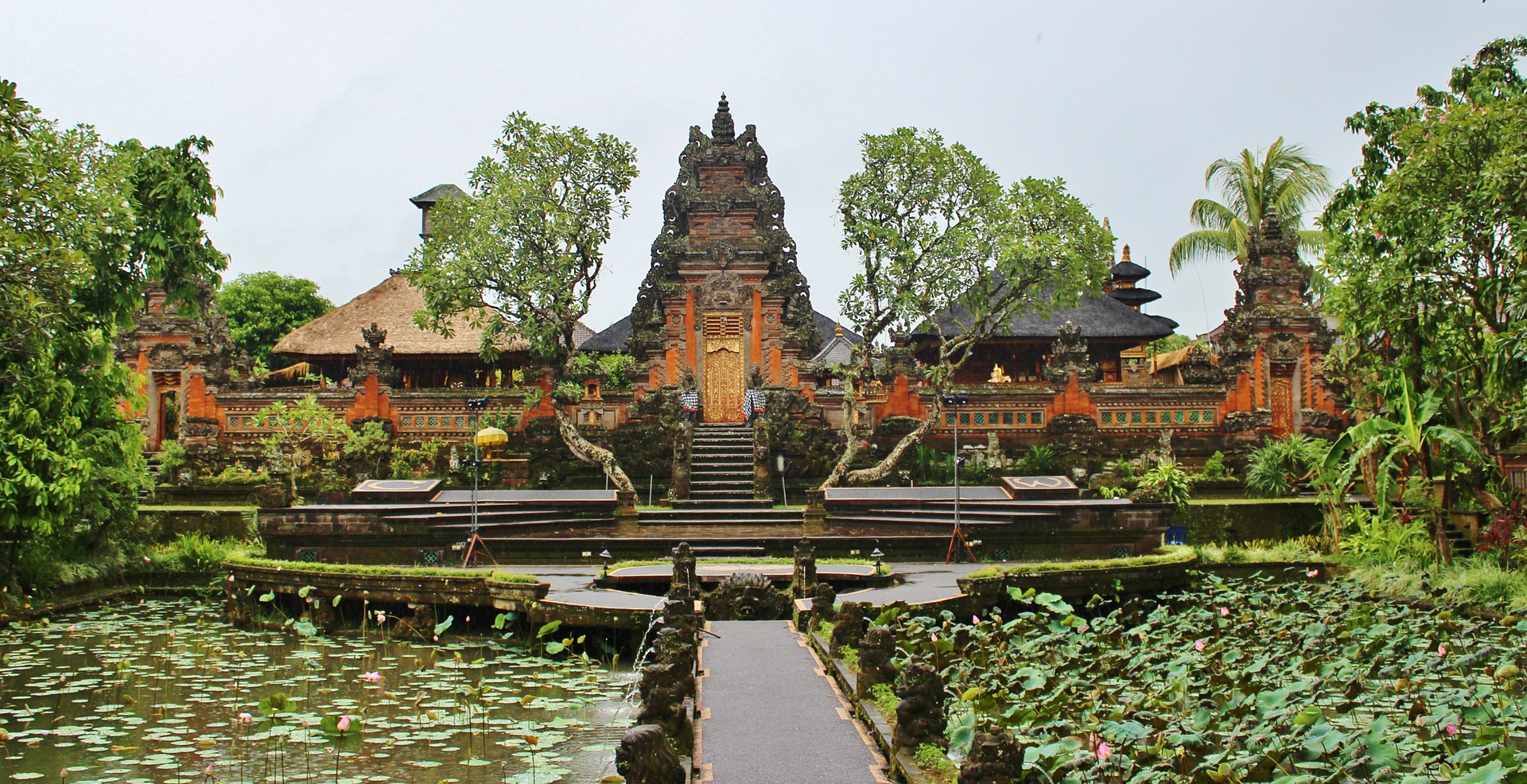 Ubud Royal Palace, one of the main historical landmarks in town, was built during the 1800s. The palace is known for its well-preserved Balinese architecture and beautiful gardens, as well as for being a venue for traditional dance performances. Cultural shows are held in the palace during the night, where the ornate traditional gate and statues serve as the backdrop. Tickets for the shows can be bought right inside the venue. If you're interested in literature, the opening ceremonies of the annual Ubud Writers and Readers Festival are held here every October.
#7 Setia Darma House of Masks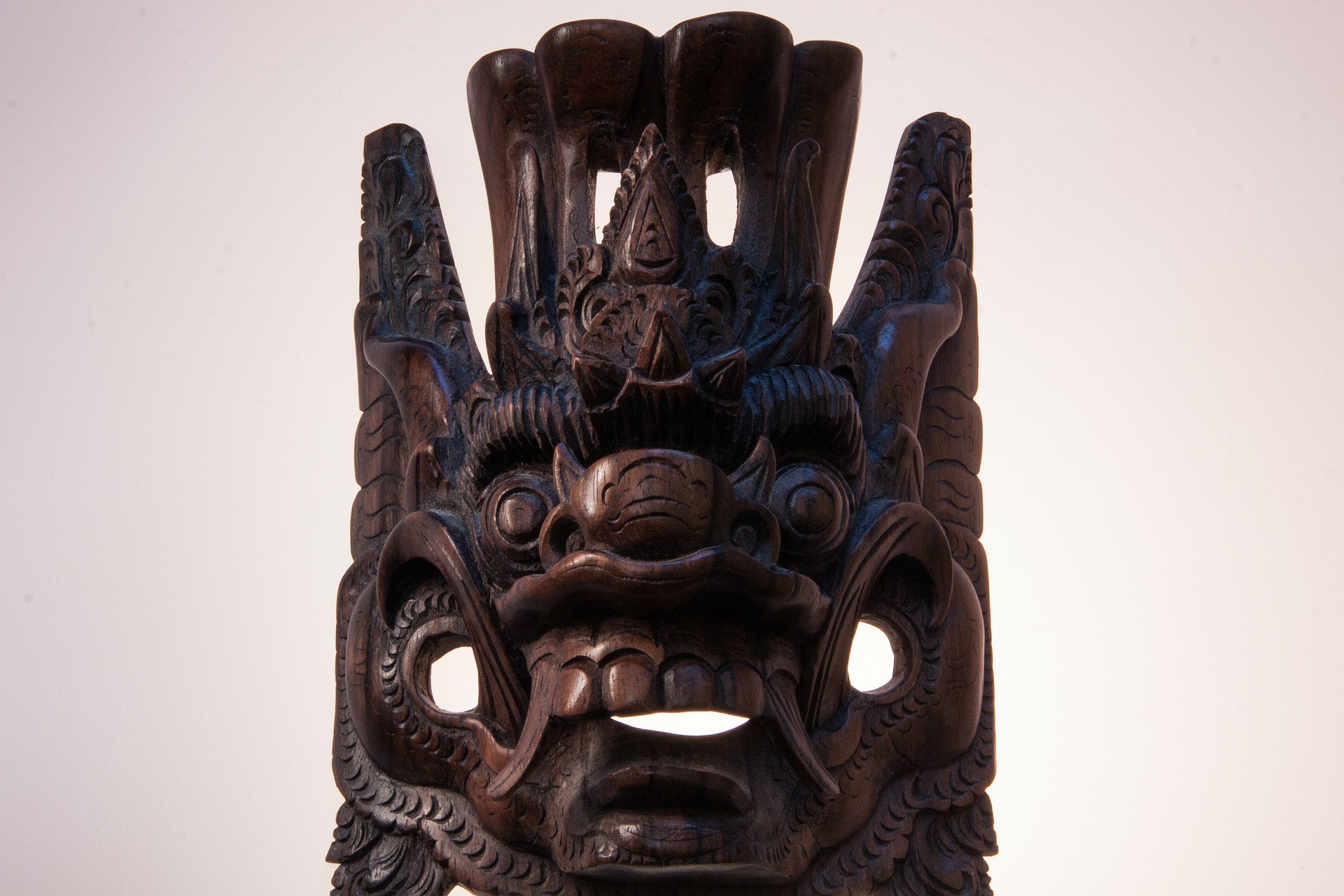 Over 1,000 masks and 4,000 puppets are kept at the Setia Darma Masks and Puppet House, an educational and cultural museum that is ideal for children. These items are from all around Indonesia, as well as other parts of the globe, like Europe, Africa, and Latin America. The museum was established by an artist-curator named Agustinus Prayitno in the heart of Sukawati, a district of Balinese mask-makers. Other things you can look forward to during a visit to the Setia Darma House of Masks are wooden Balinese pavilions, a Javanese traditional house, and tropical gardens.
#8 Muncak Sari Temple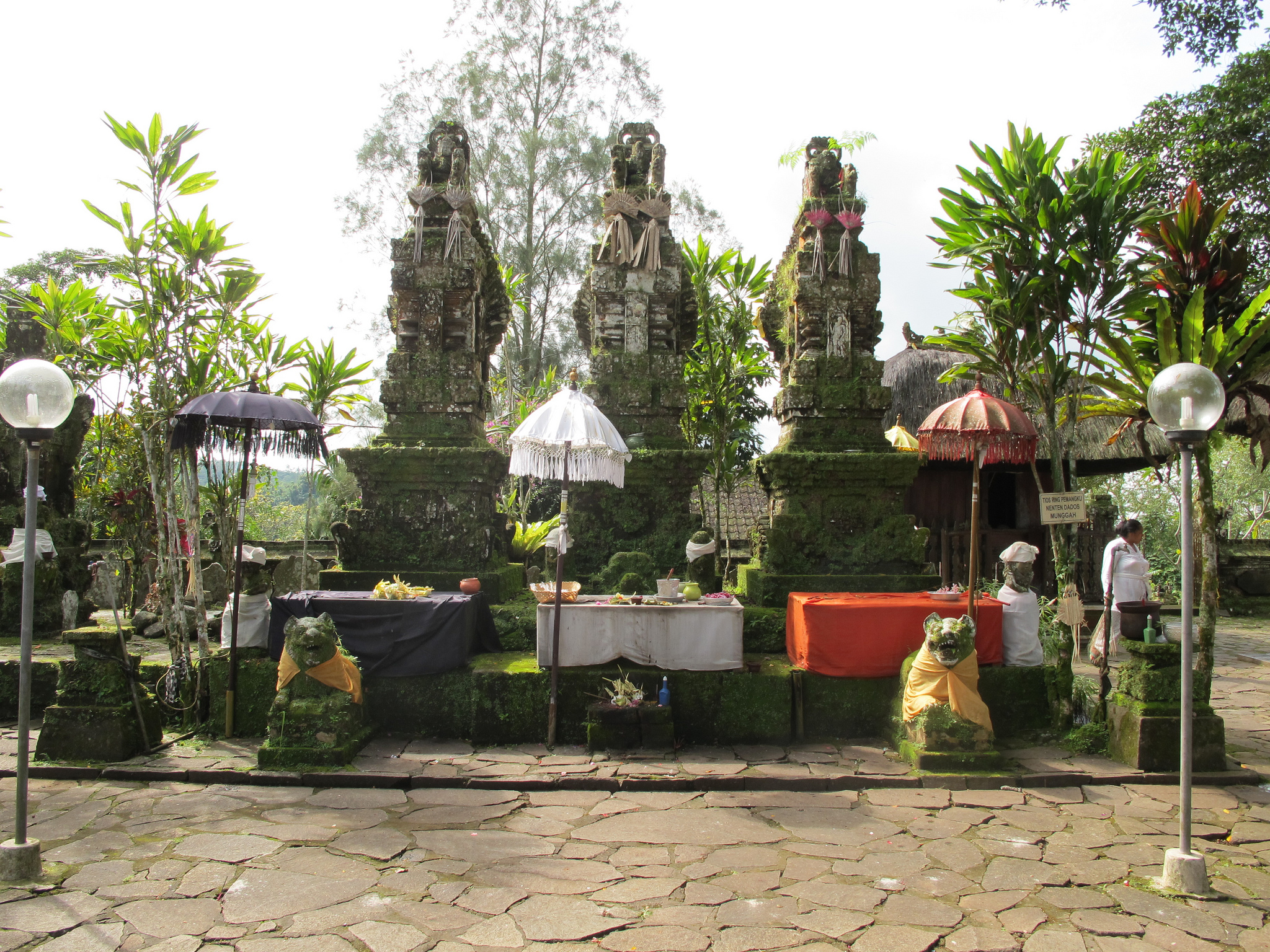 Located at Sangketan Village, Muncak Sari Temple is where the locals, especially the farmers, pray for life and wealth. It is believed that there's no exact written source that tells the history of this temple, only a story that has been passed orally from one generation to another. Locals say that the temple's name is derived from the term "muncak," which means "peak" and "source of life." The temple complex currently spans 5 hectares (12.4 acres), extending to the slopes of Batukaru Mountain. Dozens of shrines can be found inside, as well as water springs.
#9 Campuhan Ridge Walk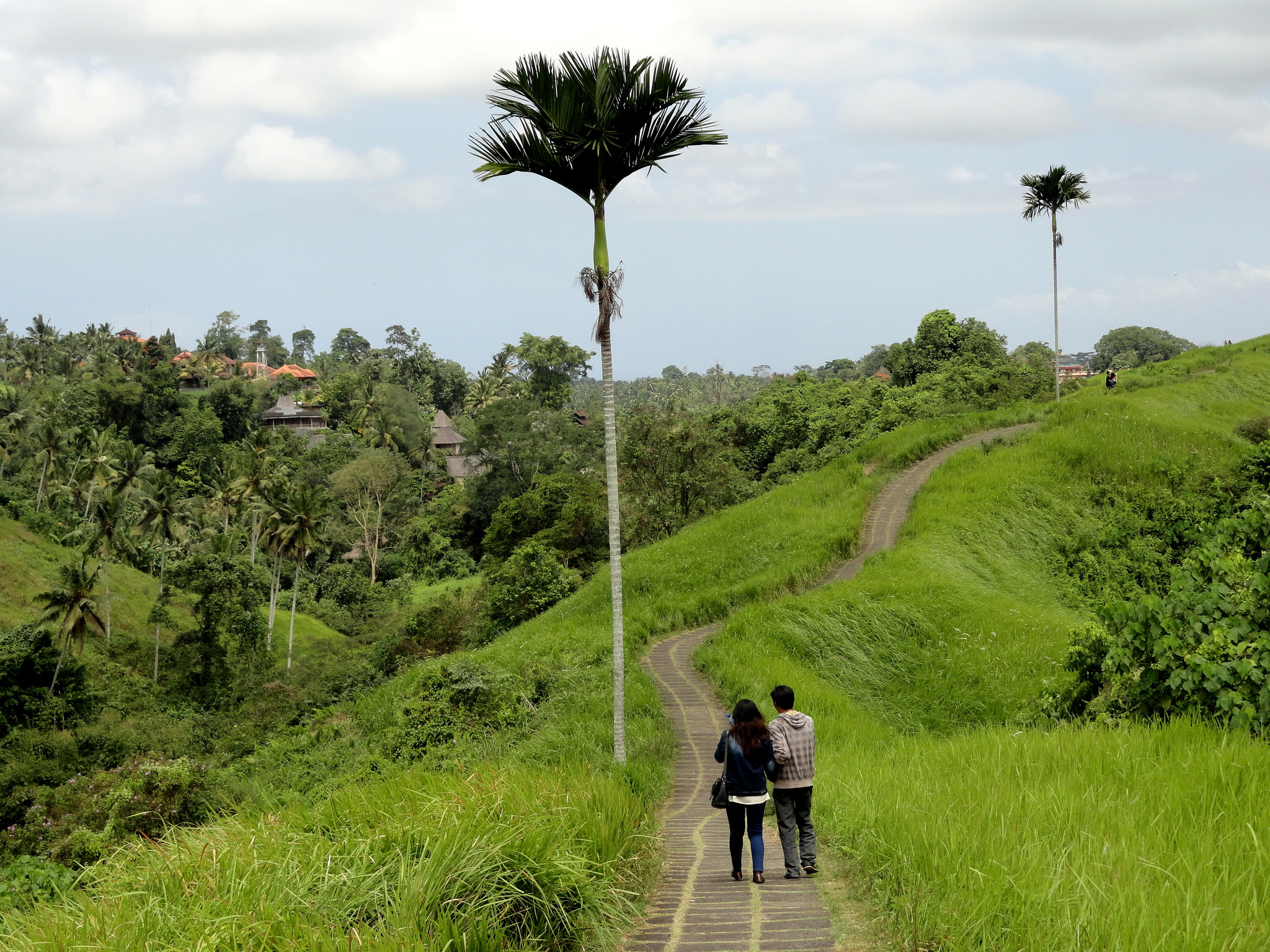 Spanning a total of 9 kilometres (5.6 miles), the Campuhan Ridge Walk is a nature trail offering an escape from the already commercialized Jalan Raya Ubud.  Aside from the cool and fresh air, you can also enjoy picture-perfect views of the Campuhan Valley as you trek. Along the trail, you will also encounter cultural gems like the Pura Gunung Lebah, a temple complex featuring intricately carved walls.
#10 Ubud Art Market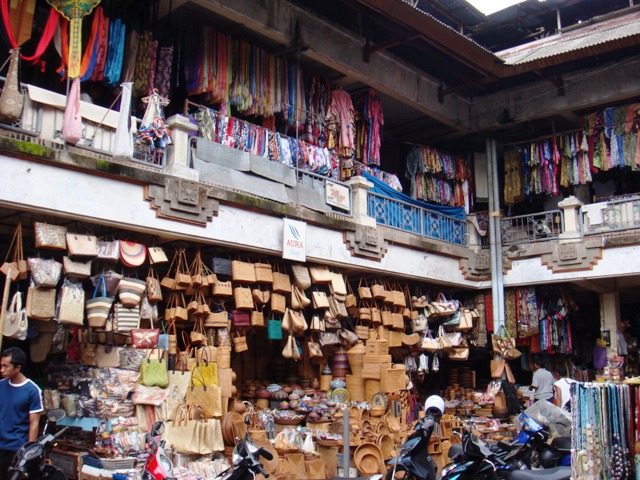 The best Balinese souvenirs are sold at the Ubud Art Market, also known to locals as Pasar Seni Ubud. From silk cloth and handmade baskets to scarves and shirts, you will surely find a memento here. Other local art markets worth seeing are the Sukawati Art Market, which is famous for its paintings and wooden sculptures, and the Guwang Art Market, a less-popular yet equally interesting counterpart. For those who are visiting Tegalalang, make sure to stop by the local arts and handicrafts centre. The products sold in this market are made by cottage industries, which means the profits go directly to the households that devote their time and passion to making the items.
#11 Tegenungan Waterfall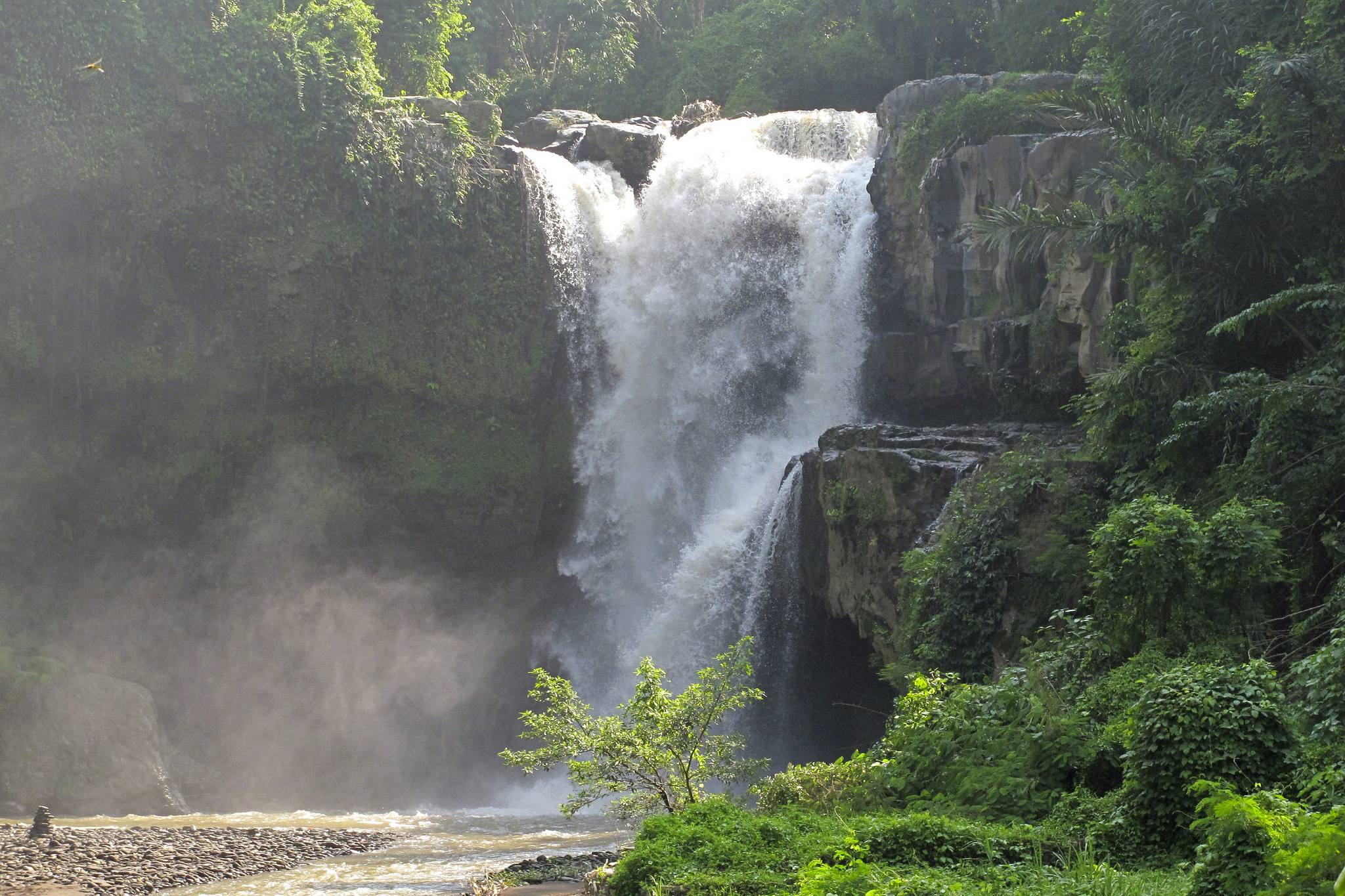 Tegenungan Waterfall, also called the Hidden Waterfall, is a natural attraction worth a day trip from Ubud. Although not located in the mountains, it is surrounded by tall trees and lush greens, while its water is icy cold and clear. The waterfall is approximately 15 metres (49.2 feet) high, tall enough for some people to do a cliff jump. Swimming is allowed, but it might not be suitable for kids due to the strong current. For safety purposes, visitors are advised to bring their own safety swimming gear. Tegenungan Waterfall is also a popular photography subject because of the breathtaking natural views.
#12 Balinese Cooking School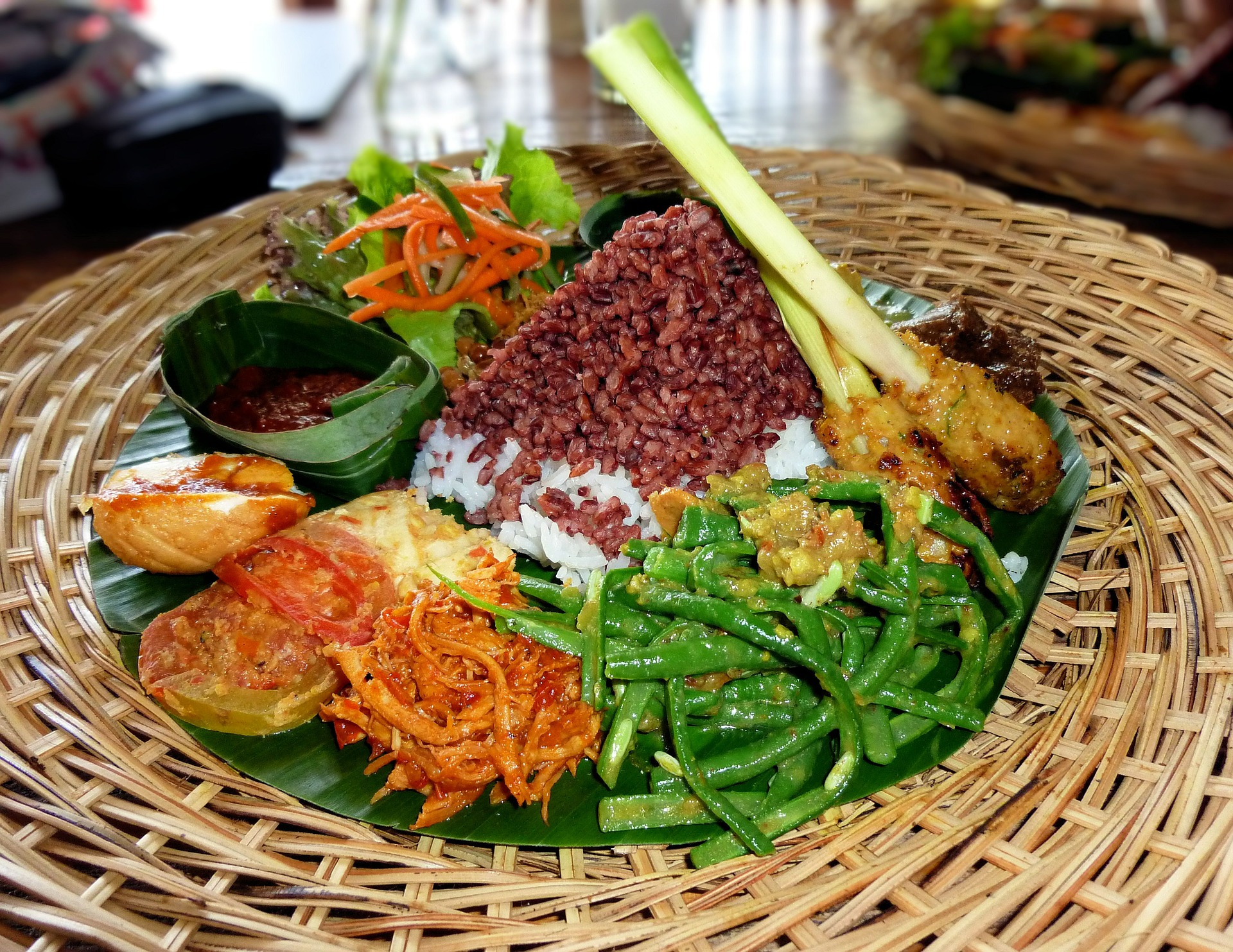 If you like Balinese cuisine, why not take up a cooking class and learn how to prepare the local food? You can enroll in one of the programs of Casa Luna Cooking School, where workshops range from medicinal food to gourmet food. Another option is the Lobong Culinary Experience, a cooking class held inside a family compound. They offer classes focusing on traditional cuisine, while the setting is quite intimate since they only accept 12 students per day. Market visits and an introduction to local herbs and spices are usually included in the packages. Other classes worth looking into are those offered at Bumbu Bali Cooking School and Payuk Bali Cooking School.
Read the article on Trip101
Photo credits: Main, 1, 2, 3, 4, 5, 6, 7, 8, 9, 10, 11, and 12.