Getting the wrong size delivered to you isn't the worst thing that can happen when buying bikinis online. We want you to find not just a great bikini in time for your vacation, but have fun while browsing through the latest trends. Trust us, shopping can be daunting, but shopping for bikinis online? You get to do it while eating fries and no one can judge you.
Read also: Where to Buy Your Own Unicorn Float (And Five More We Love)
#1 Follow Bikini Brands on Instagram
Keep up with promos and new styles on the social network you scroll through the most: Instagram. Why? So you only purchase something when you're sure — and by "sure" we mean you can't live without it. Search for brand hashtags and look at pictures they're tagged in to see how other girls look in them. Bikini shopping is a process, and you're just getting started.
#2 Go Actual Window Shopping From Time to Time
You may not always feel like you want to squeeze yourself into a bikini when you're not feeling your best, but when you are, treat yourself to a little cheap free thrill window shopping. See if certain styles look really good on you — some trends may look scary (muffin top-scary, that is), but you never know till you actually get into a dressing room!
#3 Screw Shopping For Your Shape – And Trying to Hide it 
If you like something — and it supports the sisters — go for it. The goal of a great bikini isn't just to make you look a certain way, it should be comfortable and snug. A pleasant little surprise is discovering that despite wanting to hide most of your bum (because we can't all manage 200 squats a day), Brazilian bikinis (those tiny little things that ride up your bum) are actually very flattering!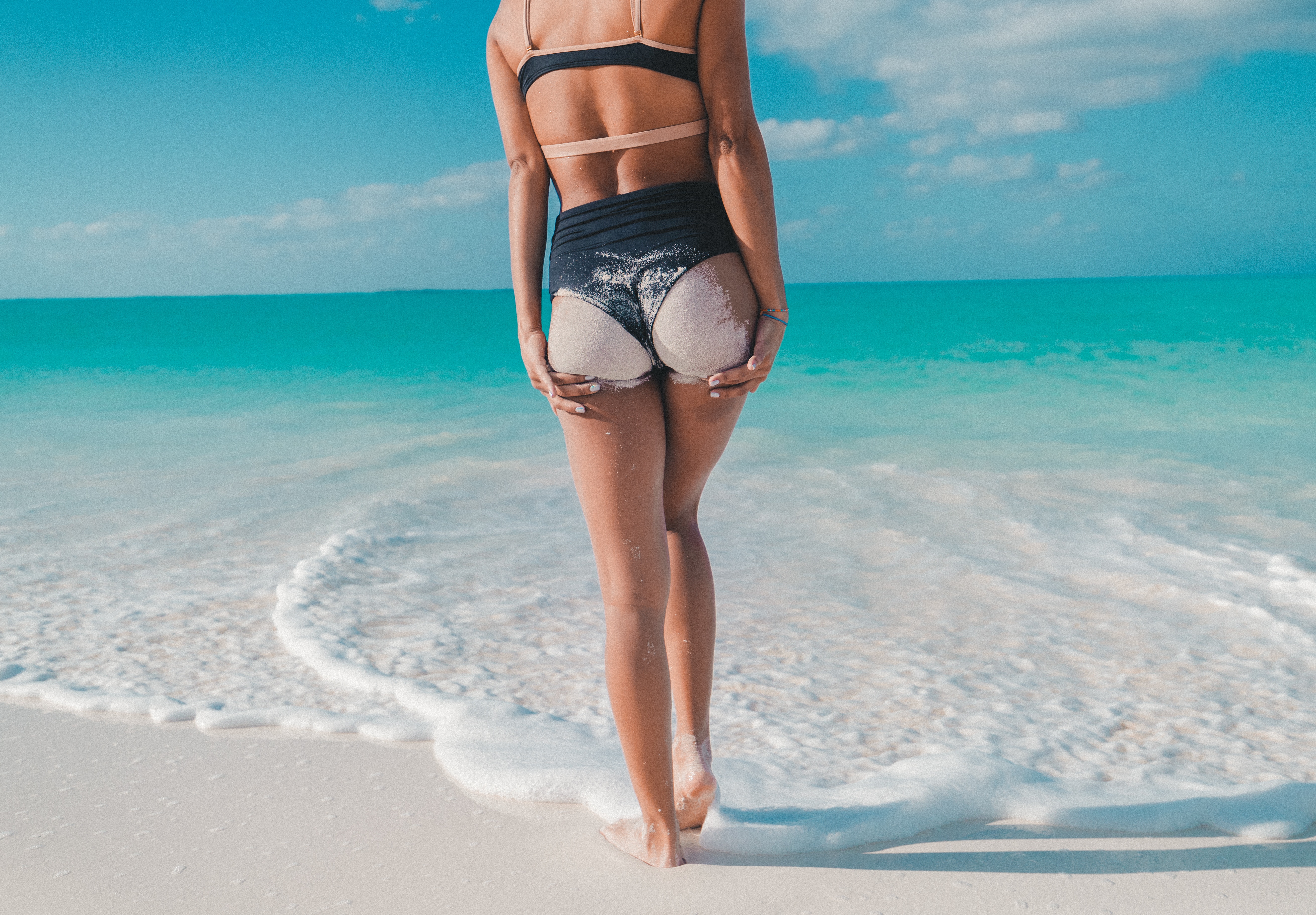 #4 Read the FAQ (Or Skim Through it)
If you can get a cash refund or a fast delivery with exchange available, get a couple to go in different sizes. Knock yourself out. In the world of online shopping, this is dating till you meet the right the one.
#5 Keep Tan Lines & Mobility in Mind
Sun, sun, sun, here awkward tan lines come? While we're not huge fans of those bondage-looking strappy monokinis — but you know, #3 says you should do you — they're a sure-win for the world's weirdest tan lines. Tans fade, but memories (and pictures) last forever.
With that, also think about how much jumping around you're going to do. If you're eyeing a bandeau on an A-cup model, take a good look at your own chest, hold them a bit if you must assess, and really think about the practicality of going strapless.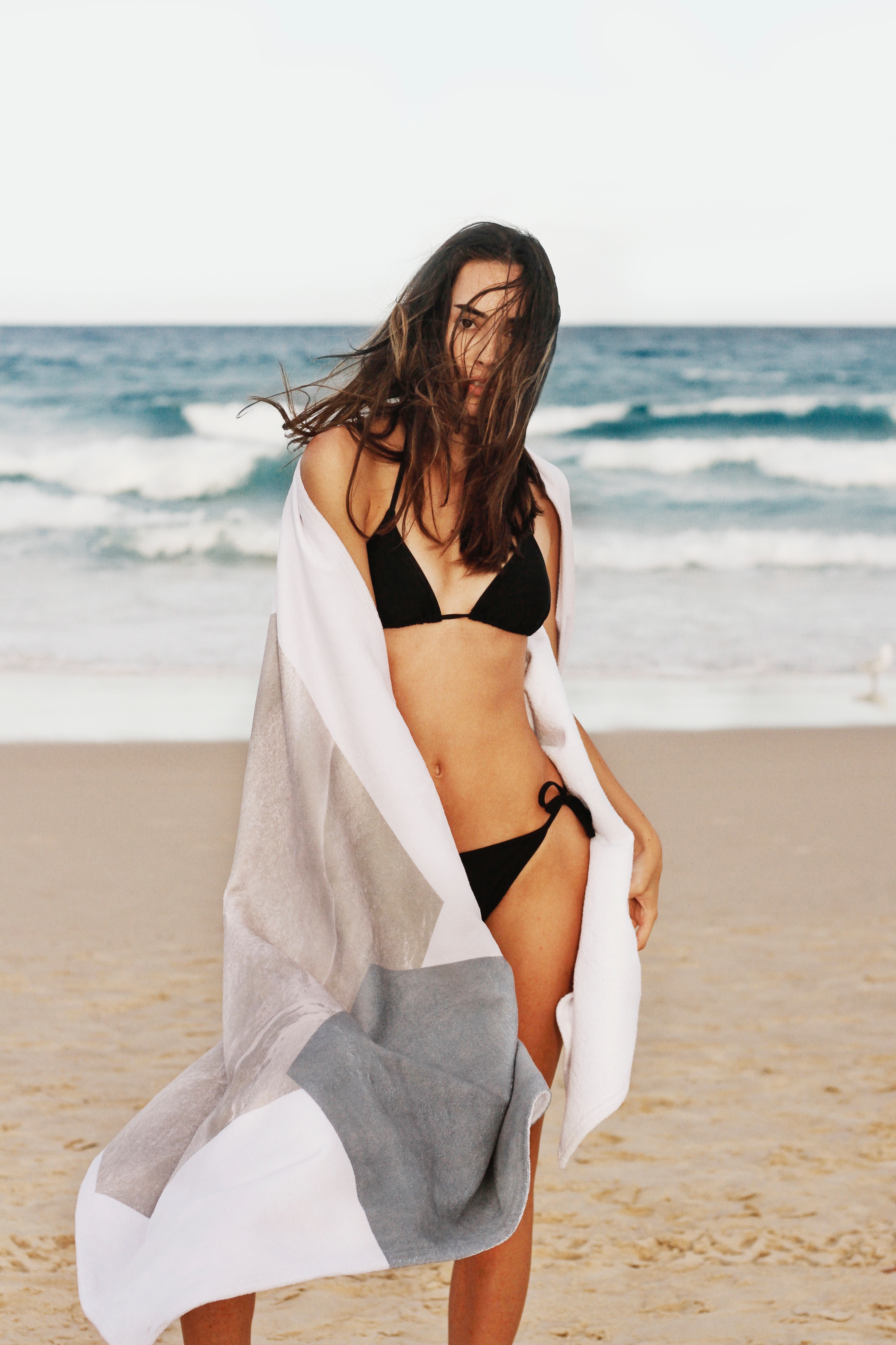 #6 Always Zoom In 
Look closely at the material and read what it's made of. Materials like neoprene are of great quality and perfect for swimming without chance of your bikini top floating away. Be extra careful to never get any made from cotton unless you want zero support and plenty of nipple action.
#7 Only Buy From Trusted Brands
Some sites are high up when you google for online bikini stores near you, but that sure does not mean they're very reputable. Stick to ones that first and foremost, have well-designed sites for a seamless shopping experience, proper pictures that don't look like they've been photoshopped (are we still obsessing about thigh gaps?), and proper descriptions for each piece. Check out some of our favourites from the archives!