When you thought you have seen it all, nature's bounty is full of delicious surprises. Just check out these exotic fruits that you never knew existed — and where you can find them.
Read also: Taco Tuesday: 5 Incredible Taco Places Around the World
#1 Cherimoya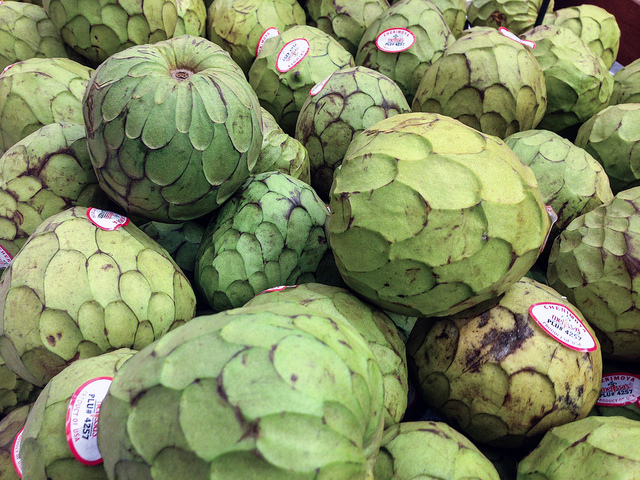 What: Almost 150 years ago, Mark Twain dubbed the cherimoya fruit to be "the most delicious fruit known to man." Similar in appearance to custard apples (custard apples are a hybrid of cherimoya and sugar apple fruits), the cherimoya is high in fiber, vitamin C and calcium, and is known to boost the immune system.
Where To Find Them:
Having originated in
Spain
and
Portugal
, it's also grown in Hawaii and California, where the weather is mild and generally lovely all year round.
#2 Kiwano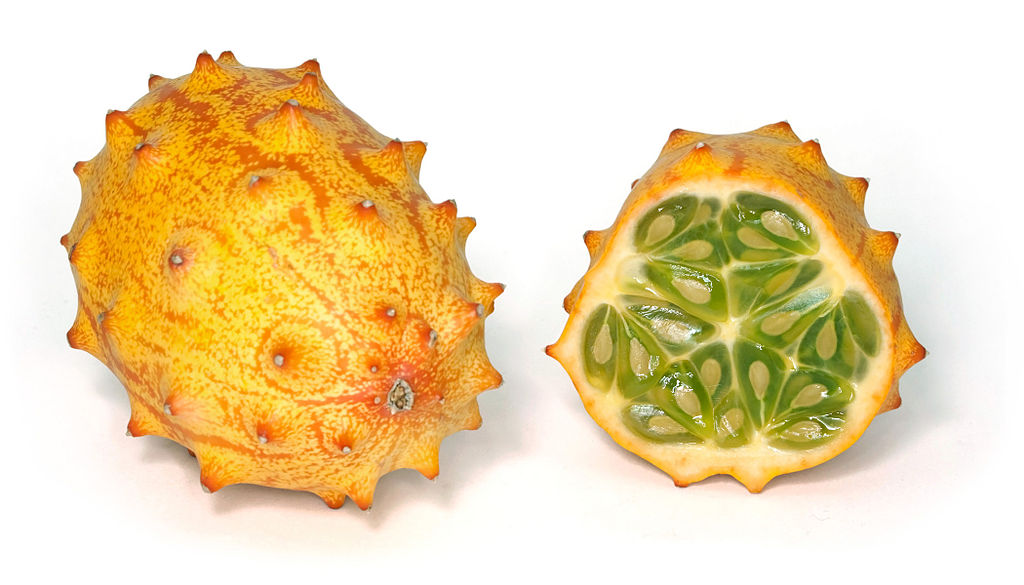 What: This fruit is also known as Horn Melons, and it's easy to see why. The blunt spikes around the fruit protect jelly-like flesh that's filled with seeds. The fruit is rich in vitamin C and the flesh tastes like a sweeter, fleshier version of a cucumber's core, while seeds are said to taste bland, kind of like pomegranate seeds.
Where To Find Them: Kiwanos are native and widely grown in semi-arid regions of Africa including South Africa, and has in recent years been widely cultivated in New Zealand and America where the fruit is gaining popularity.
#3 Inga Bean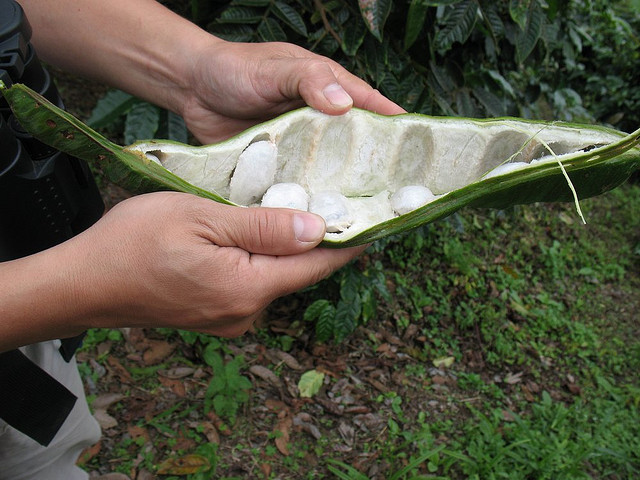 What: If anyone tells you that ice cream doesn't grow on trees and therefore isn't a salad, you can now call their bluff! Also known as Ice Cream Beans, Inga Beans are loved for the fluffy white flesh hidden under tough outer shells or pods, which tastes like vanilla ice cream. Yup, this fruit tastes like ice cream without threatening the waistline — in fact, it's high in vitamins and antioxidants!
Where To Find Them: Nature's ice cream tasting wonder can be easily found at the markets in Spain and Portugal, as well as other parts of Central and South America, where they're widely cultivated.
#4 Buddha's Hand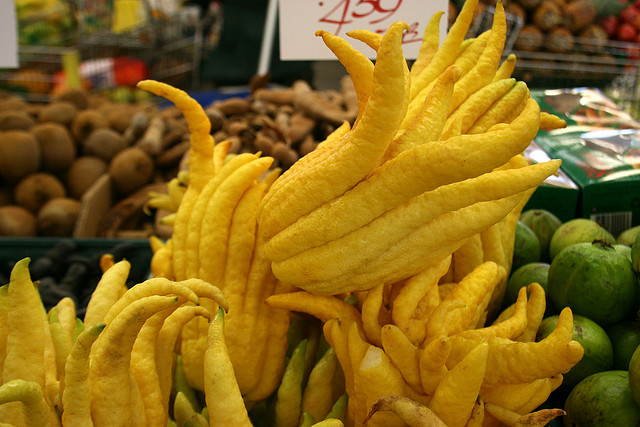 What: This peculiar looking fruit kind of reminds us of Zoidberg but is, in fact, a type of citrus shaped like a cluster of fingers. With its 'fingers' growing so long and thin, it's no surprise that there's not much space on the inside — think of lemons without its sour flesh and juice. With plenty of rind and pith, it's perfect for zesting and making marmalades.
Where To Find Them: Widely grown in Southeast Asia, the fragrant fruit is used for making scents in China and Japan and is a common sight at the markets all over Thailand and Vietnam.
#5 Star Apple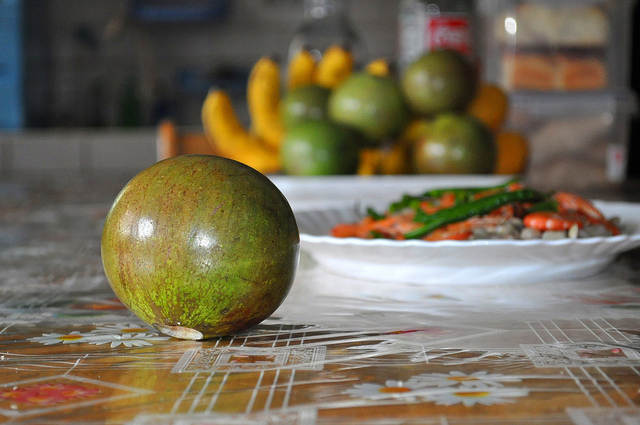 What: The spherical shape will no doubt cause some confusion as to why the fruit is called 'star' apple. Slice it in half width-wise and the fruit reveals a star shaped core, hence the name. It's also known as the breast milk fruit for its milky sweet juice, which you can gently squeeze out after cutting a hole at the top of the fruit (that's not disturbing at all!).
Where To Find Them: You can enjoy the milky goodness of this fruit in the Caribbean and West Indies where it's said to have originated, but now grown throughout the tropics including Southeast Asia.