Wedding season is approaching, but for the rest of us, there's hope for a proposal anywhere in the world. Heck, we'd say yes at any of these cool spots. But if you get a "no", ouch, but there are still some pretty amazing places known to take your mind off heartbreak.
Not even halfway there? Ask your partner these 5 questions before taking your first ever trip together.
#1 'Little Petra', Jordan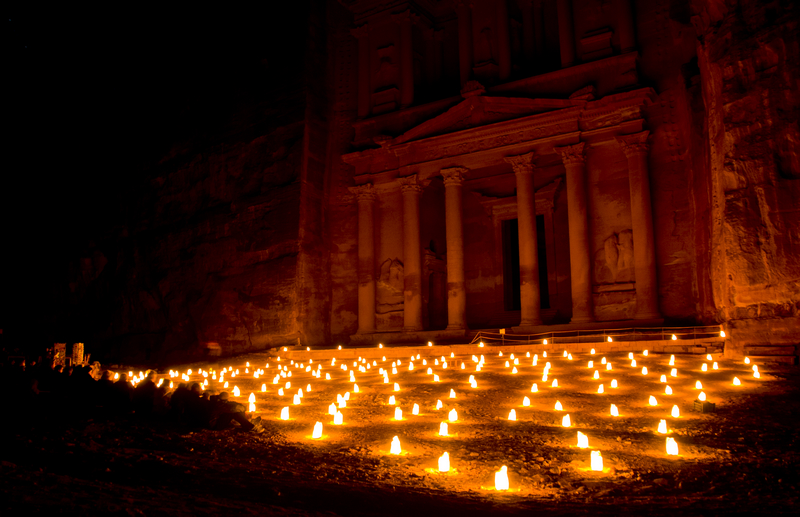 Perfect for: The spontaneous duo
It's the classic candlelight dinner proposal, re-imagined. On Mondays, Wednesdays and Thursdays they hold Petra By Night by the canyons. You're greeted and escorted by Nabatean soldiers through a torch-lit path on traditional Bedouin carpets. Dinner is served over classical music playing in the background as you wait for the perfect moment. Hurry though, because you're in the company of other diners and who knows whose got a ring up their sleeves. If you're lucky, you can wait it out till after dinner when everyone gathers around on the carpets and listens to very calming flute playing by a Bedouin man.