The capital of the Northern State of Perak in Malaysia is now on the map after being hailed the sixth most attractive Asian destination according to Lonely Planet. This small town attained a city status in only 1989 and shines particularly in its hawker food scene.
An unassuming stall in Kampung Simee market that does superb egg tarts, a former pushcart turned drive-in that dishes out thousands of soya bean milk drinks daily, and a nasi kandar (rice with curries, an Indian Muslim specialty) institution that can give Penang a run for its money – these "hidden gems" now sit firmly on the bucket list of every discerning foodie.
Read also: 7 Things Not to do in Kuala Lumpur, Malaysia 
#1 White Coffee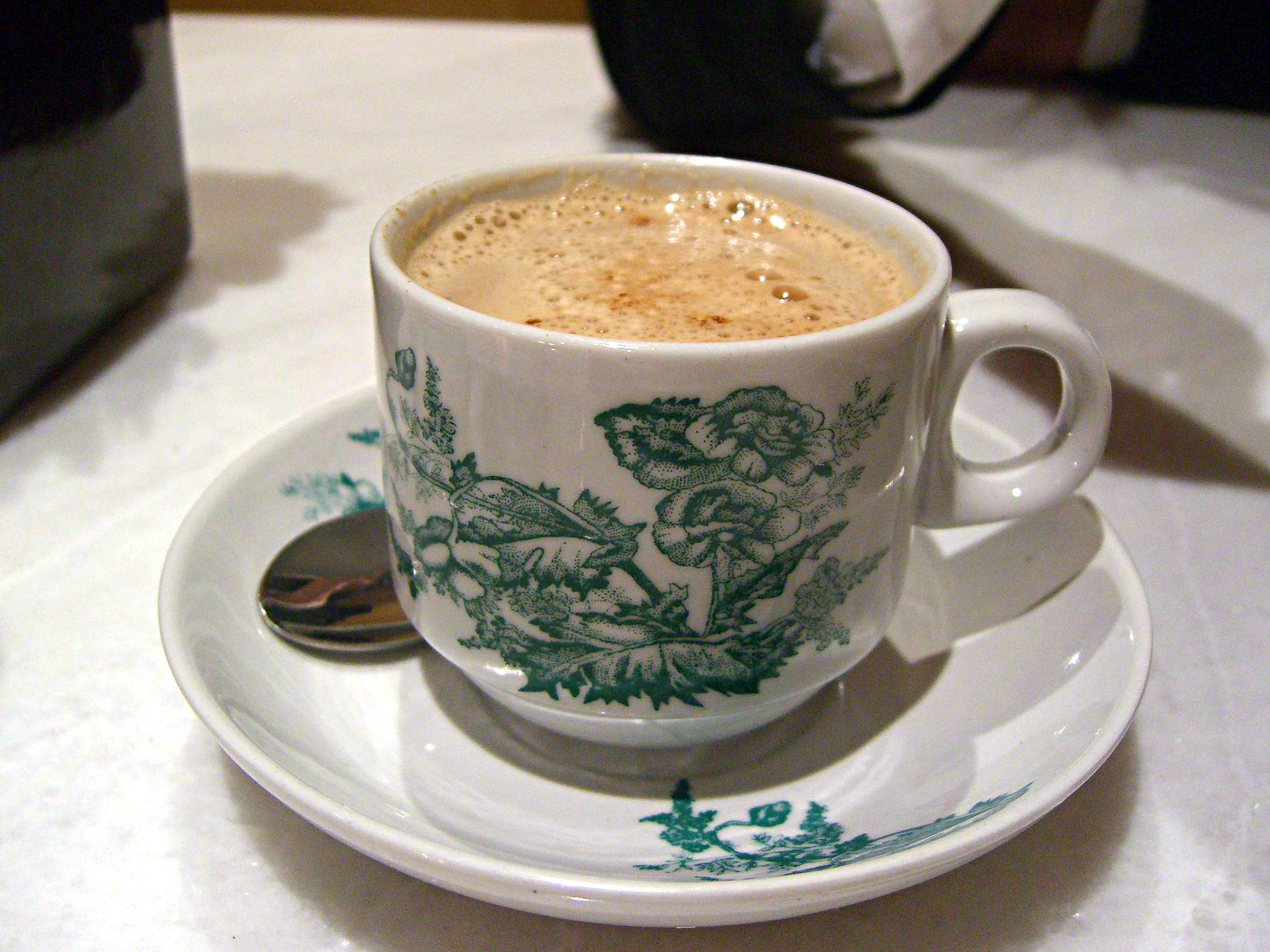 Even with the rise of many excellent artisanal cafes, we would still pick white coffee in a heartbeat. Supposedly dating back to Ipoh's tin mining heydays, white coffee is brewed from margarine-roasted Arabica coffee beans, laced with evaporated and sweetened condensed milk and "pulled" to achieve a creamy head of froth. The caffeine hit is strong but it should glide down your throat instead of kicking you in the teeth.
#2 Nga Choy Kai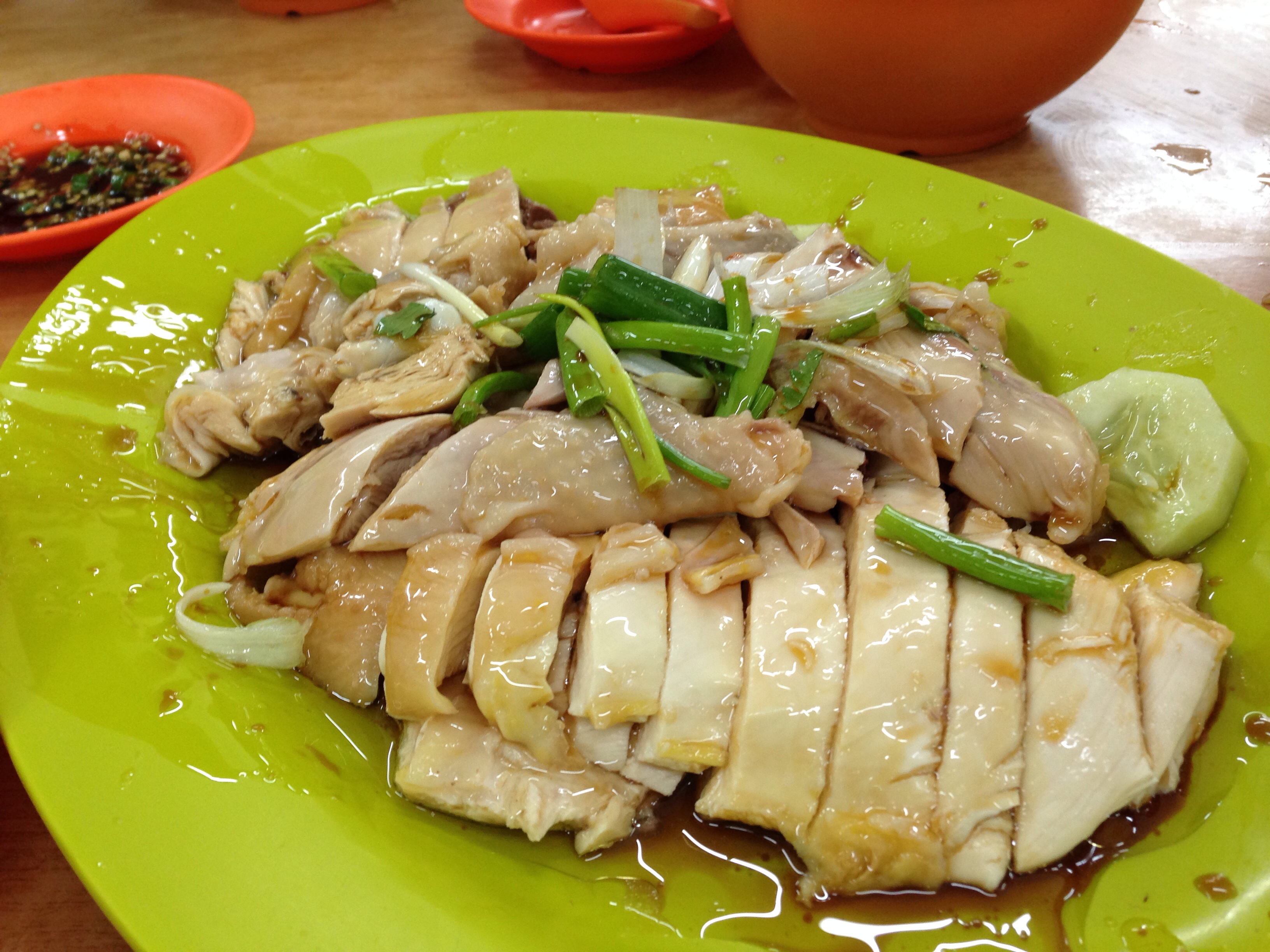 After white coffee, nga choy kai (bean sprouts chicken) must be Ipoh's most famous culinary icon. Locals avoid the perpetually overcrowded, though centrally located, Restaurant Lou Wong Tauge Ayam Kuetiau and instead endure hour-long waits at Restoran Ayam Tauke for mouthwatering poached chicken that's slide-off-the-bone tender served with a side of fat, juicy and crunchy bean sprouts.
#3 Fried Garlic Fish Balls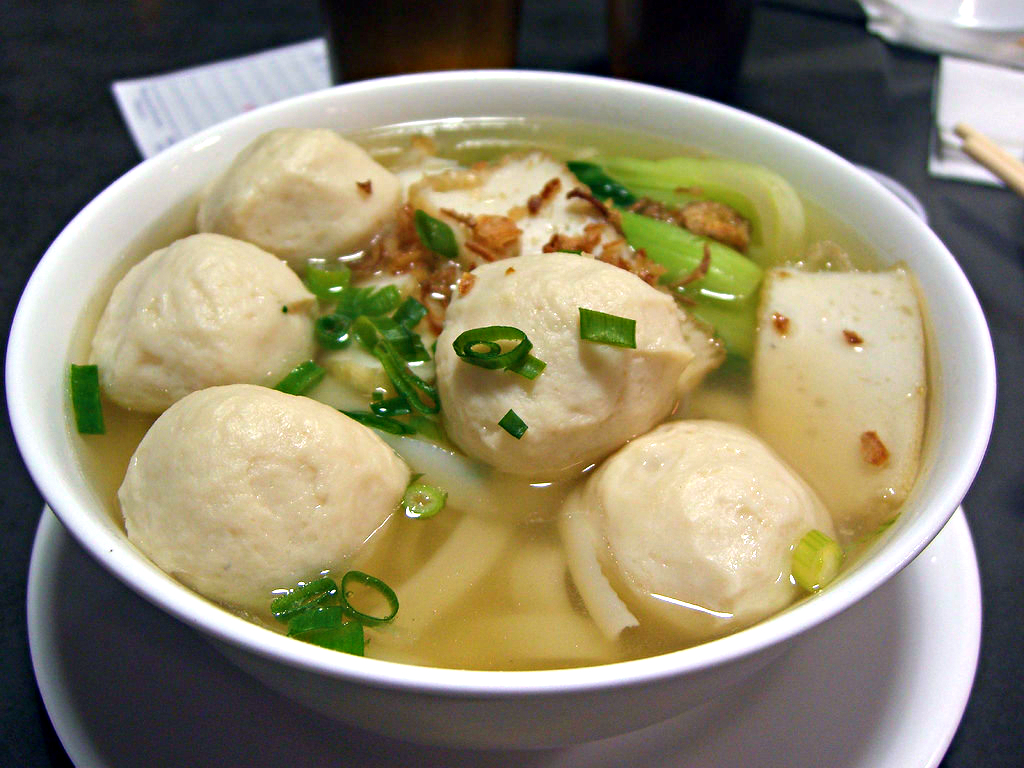 One of the best places to enjoy chewing on these bouncy, salty, springy morsels is at Foh San. Once an Ipoh institution that drew even out-of-town diners, the restaurant has suffered a beating in its reputation over the years but still serves some of the best fishballs around. Embedded with orange peel, they impart a refreshing tangy lift.
#4 Dry Fried Prawns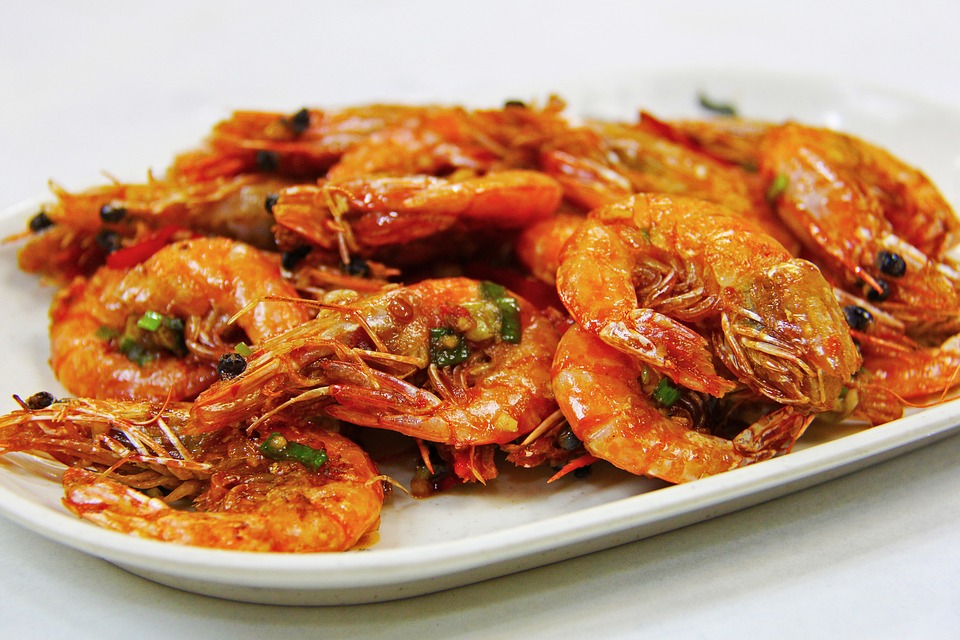 Most, if not all, Chinese tai chow (literally, 'big fry', referring to dishes cooked in woks over roaring fire) restaurants in Ipoh seem to be battling to make the best kon chin har – large prawns pan-fried in soy sauce. And if you're lucky, you may get the big-headed freshwater variety from Tanjung Tualang. The dish is simple but the salty-sweet umami flavours permeate all the way to the crunchy shells. Eaten with steamed white rice, the satisfaction is off the charts.
#5 Liew Fun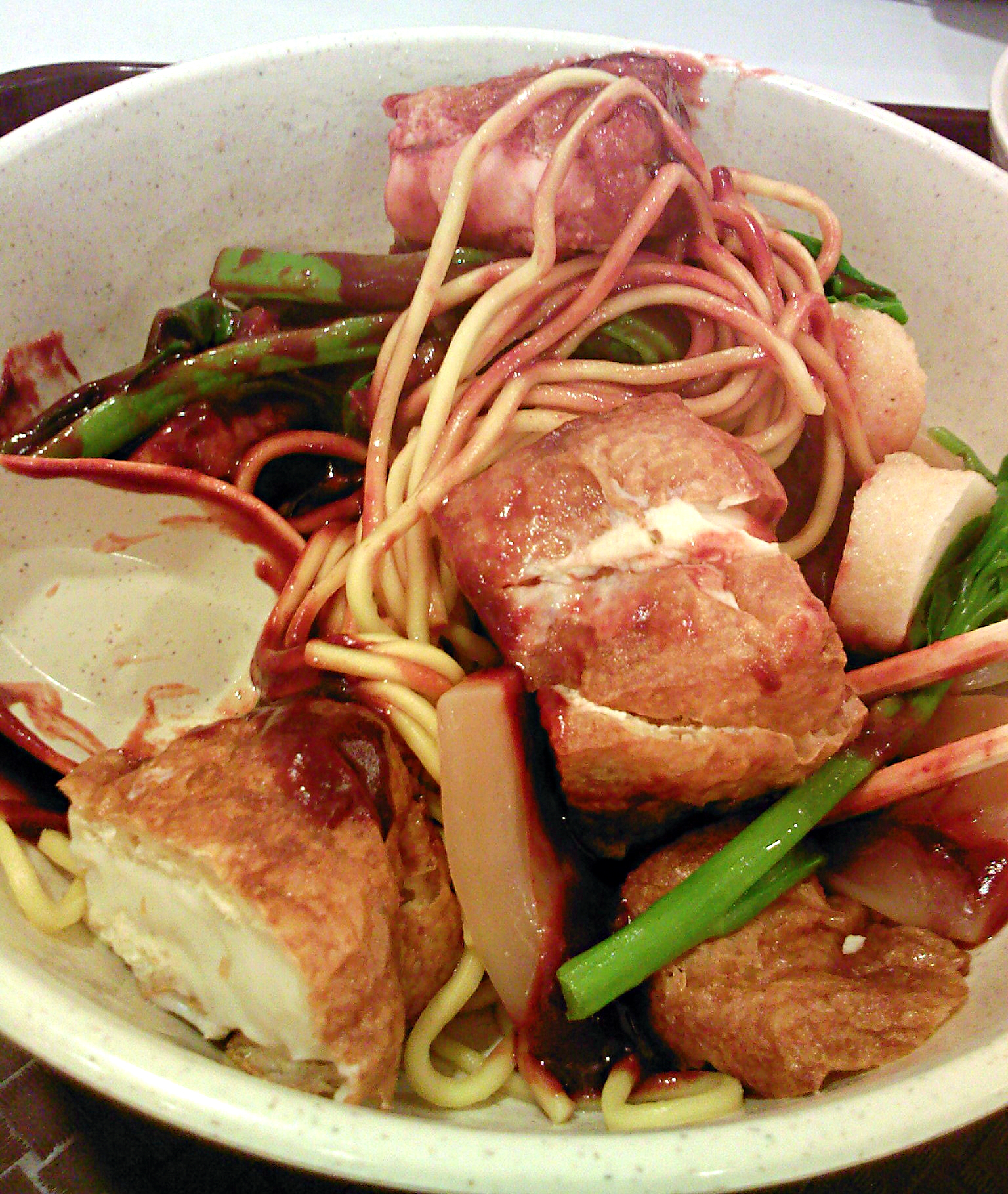 Fun and liew are Cantonese words for noodles and yong tau foo (vegetables stuffed with minced meat, then steamed or deep-fried), respectively. In Ipoh food speak, they are inseparable and invariably served as one dish. This is how you do it Ipoh-style: Pick your favourite pieces of liew from the spread, choose a noodle of your liking, and specify how you want it to be cooked; blanched and tossed with soy sauce and oil, or in soup. It's usually eaten at breakfast.
#6 Sar Kot Liew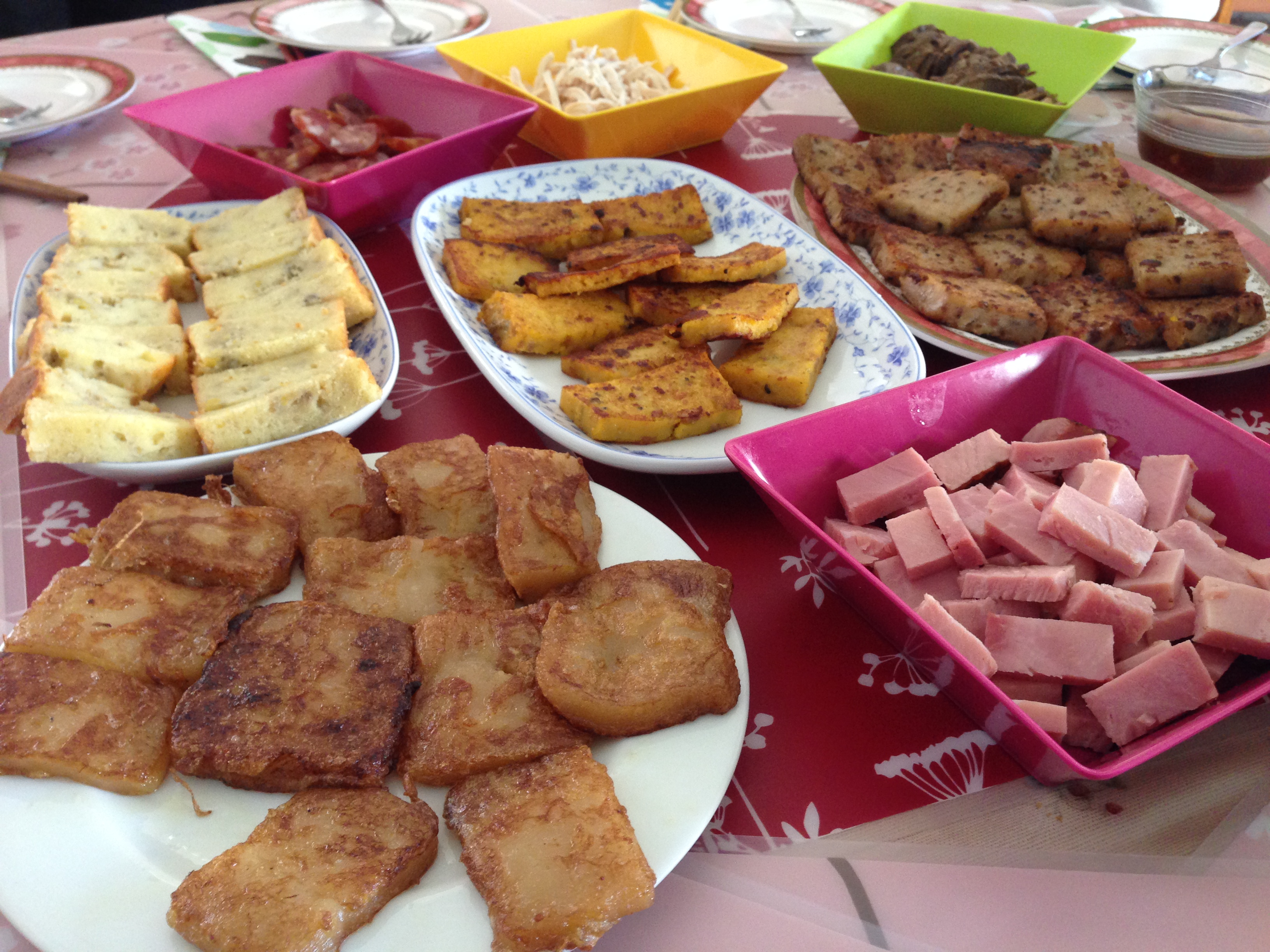 Coarsely chopped sar kot (turnip or yam bean or jicama) is mixed with seasoned fish paste, then wrapped in a large sheet of beancurd skin. sliced into discs, and deep fried until golden brown and crispy. Yum!
#7 Chee Cheong Fun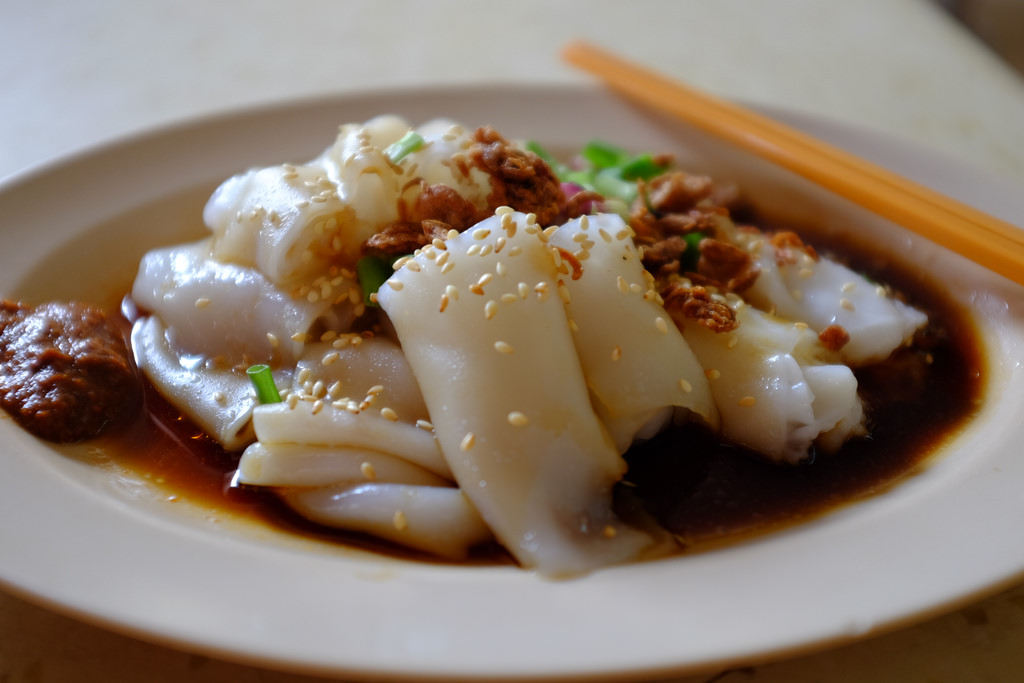 Unlike other cities, where the rice noodles tend to be smothered by sauces, the most popular way to eat chee cheong fun (steamed rice rolls) in Ipoh is deceptively simple – with a dash of soy sauce and sesame oil, topped with cut green chillies, crispy fried shallots and toasted sesame seeds. It's all the better to highlight the fun's slippery-as-silk texture! Another popular-in-Ipoh variation is ham fun, where the rice noodles are stuffed with a filling of stewed jicama, stewed meat and dried shrimp, and rolled up.
#8 Kacang Putih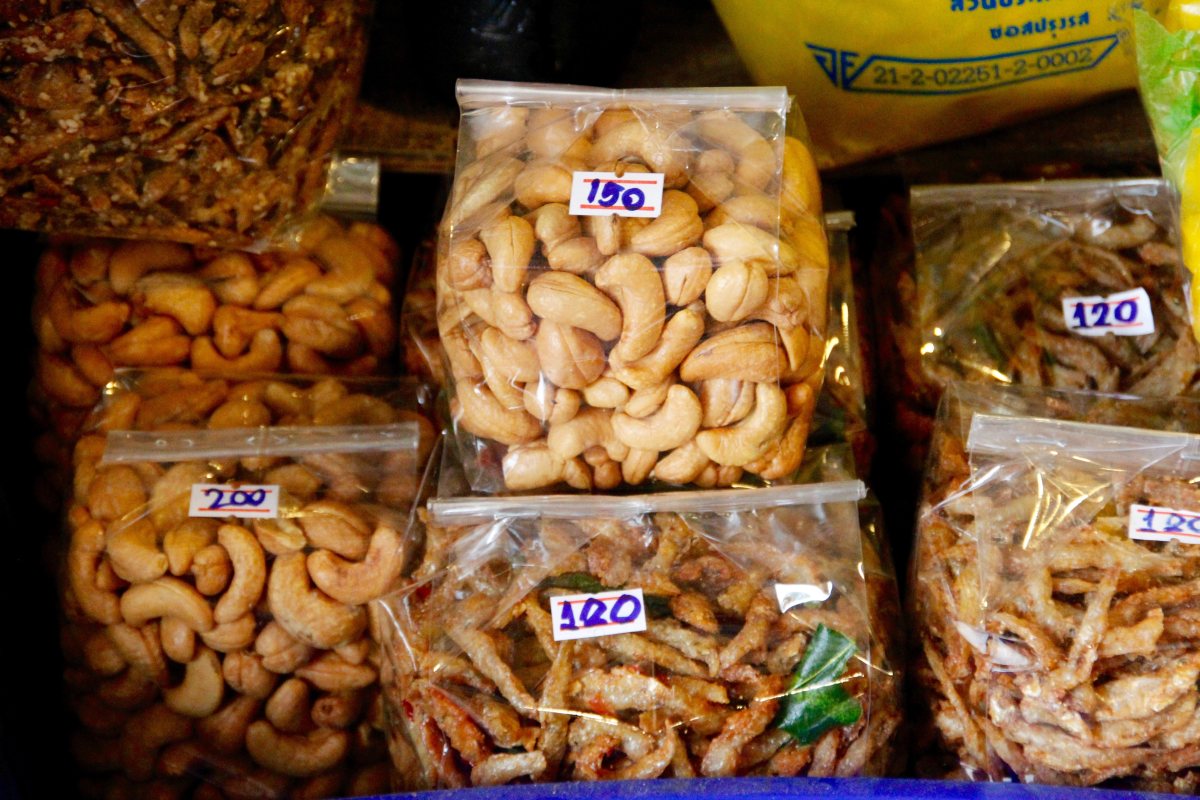 These salty vegetarian snacks that originate from India's Bombay mix have a very special place in Ipoh people's hearts. They even have the world's only official "kacang putih village"! From crunchy fried morsels to salted nuts and beans, these calorie bombs make excellent snacks and souvenirs.
#9 Dry Curry Mee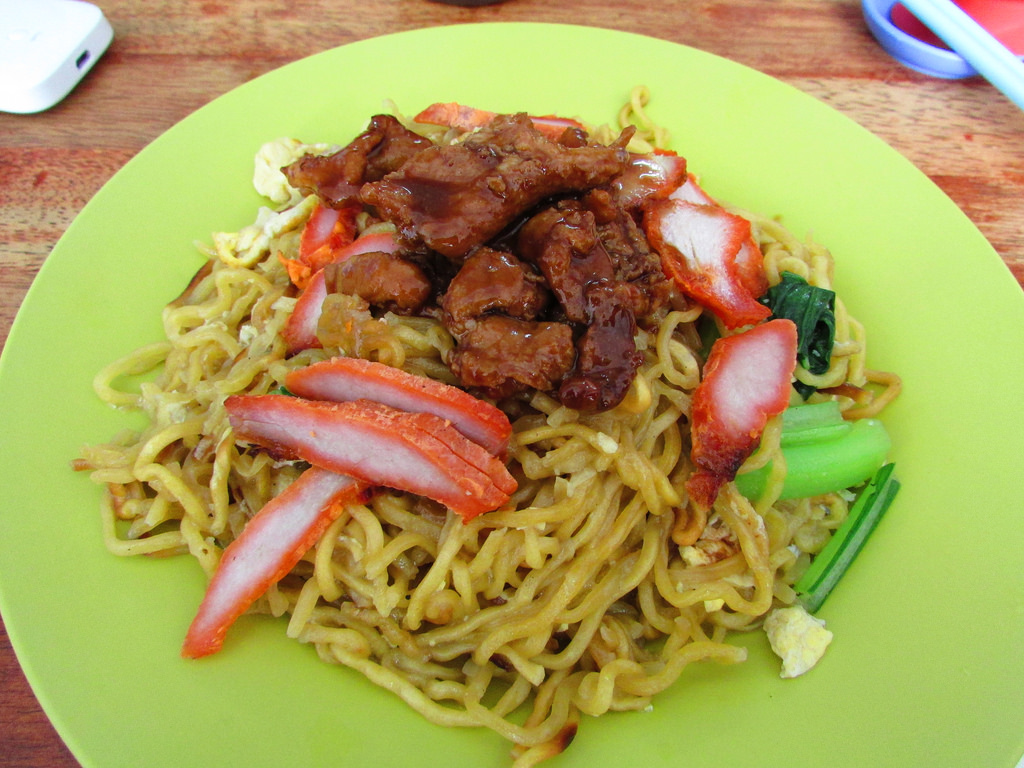 These noodles are tossed with chicken strips, caramelised pork, roast pork, blanched bean sprouts, and mint leaves. Its make-or-break is the curry paste, which most of the proprietors make themselves.
#10 Kai Si Hor Fun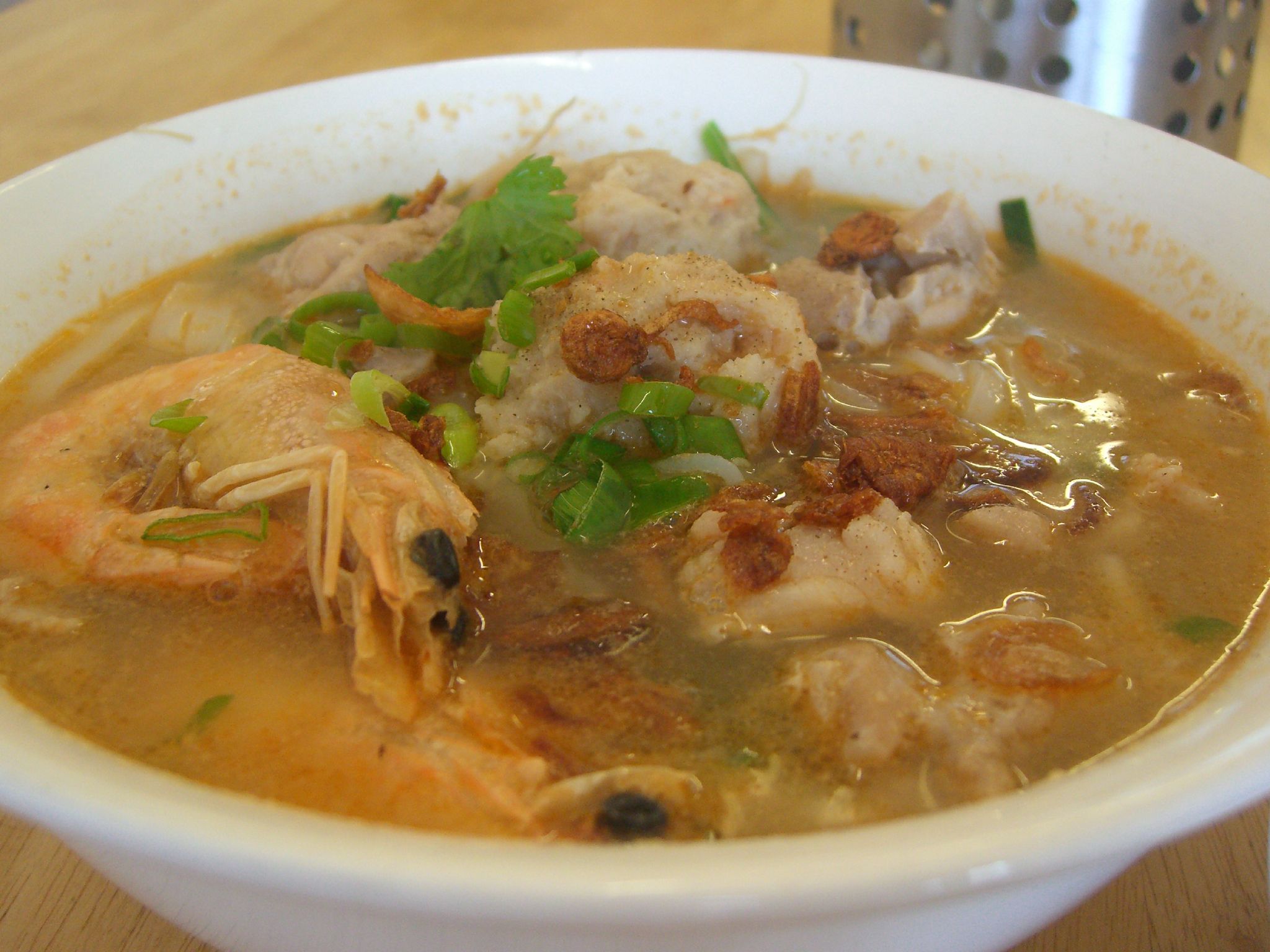 Kai si hor fun is flat rice noodles steeped in a clear savoury broth heaped with tender chicken strips and shelled prawns. Many locals will cite Thean Chun Coffeeshop, a former barbershop with distinctive end-to-end wall mirrors, as having the best version in town, but Restaurant Moon de Moon and Loke Wooi Kee's versions have their own fervent fanbase as well.
#11 Salt-Baked Chicken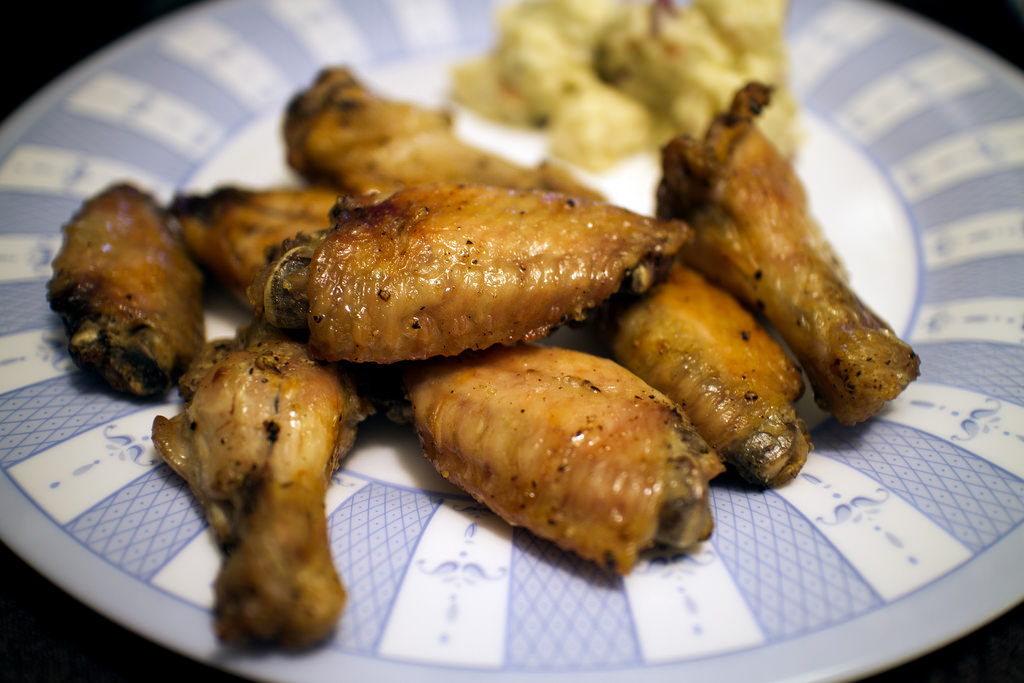 Essentially, free-range birds are seasoned with angelica root (dong quai), wrapped in greaseproof paper, and baked for 40 minutes in giant woks filled with rock salt. The result? Flavourful, fall-off-the-bone tender meat.
#12 Wan Thau Long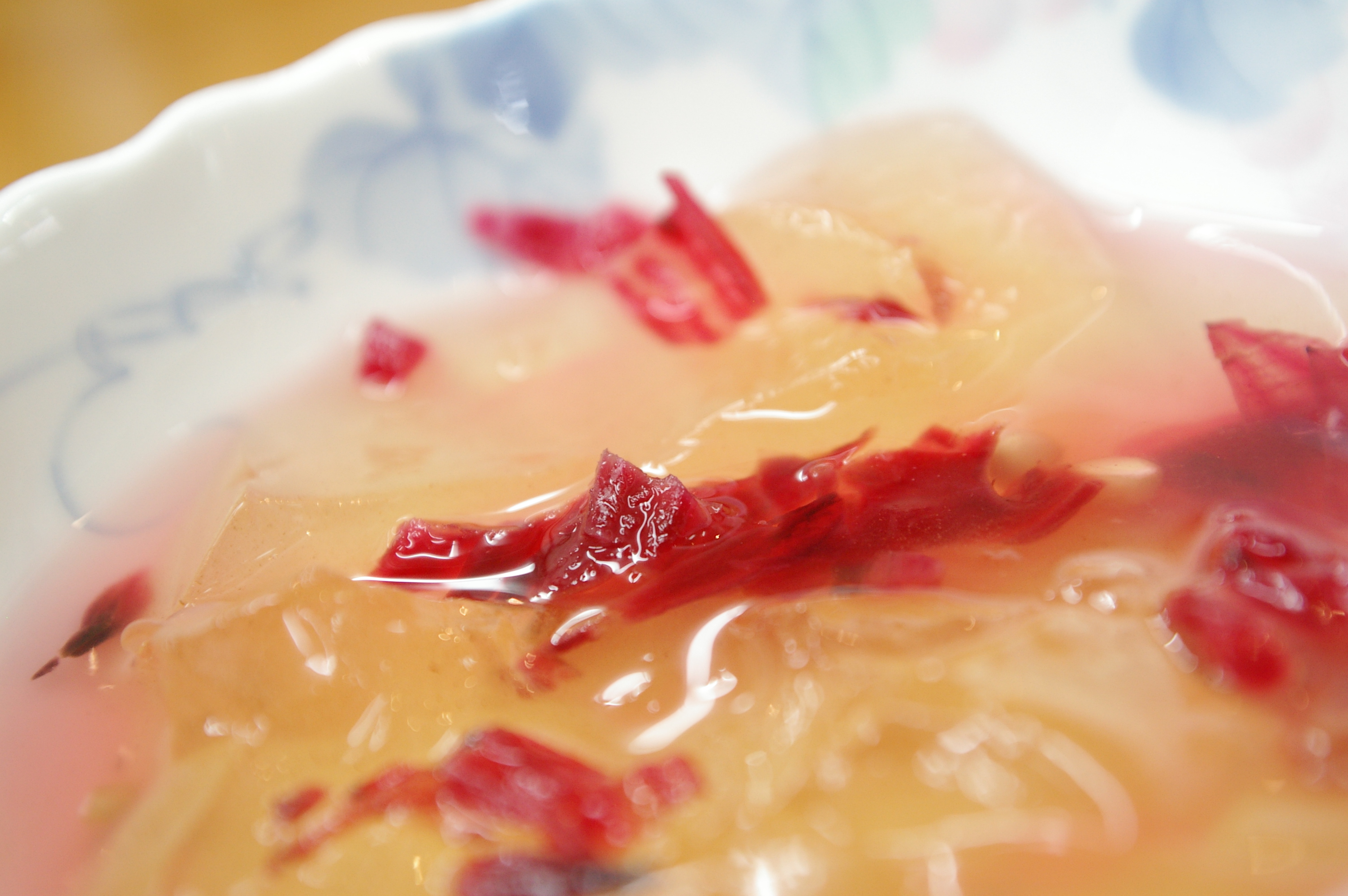 This curiously named dessert/drink (it means "spinning giddily" in Cantonese) bears a close resemblance to Taiwan's ai yu (fig jelly) ice. It's basically a mound of shaved ice topped with a translucent yellow jelly made from plant extracts with a herbal taste, offset by a generous drizzle of sweet-sour syrup and pieces of salty dried plum.
#13 Chicken and Pork Chop Rice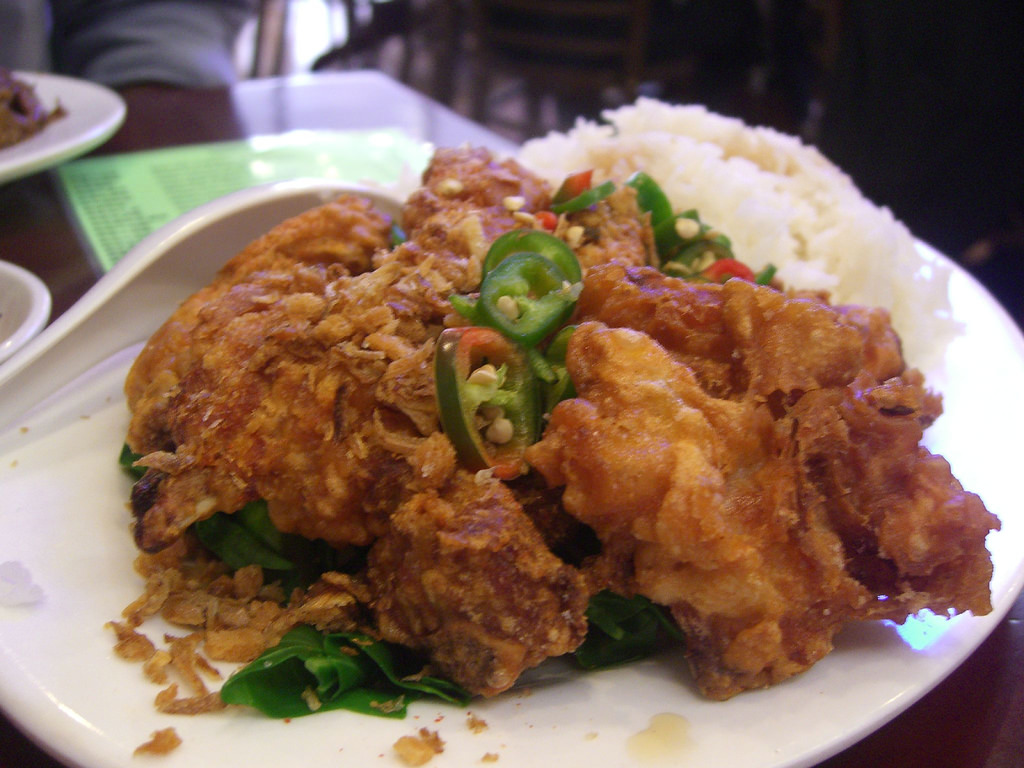 How did this distinctively Western-provenance dish end up in an Ipoh food list? Well, because it was comfort food to many, many Ipoh students who have fond memories of getting their fix of rice served with a Hainanese-style chicken chop or pork chop in tomato sauce, from the Super Kinta market.
#14 Rendang Tok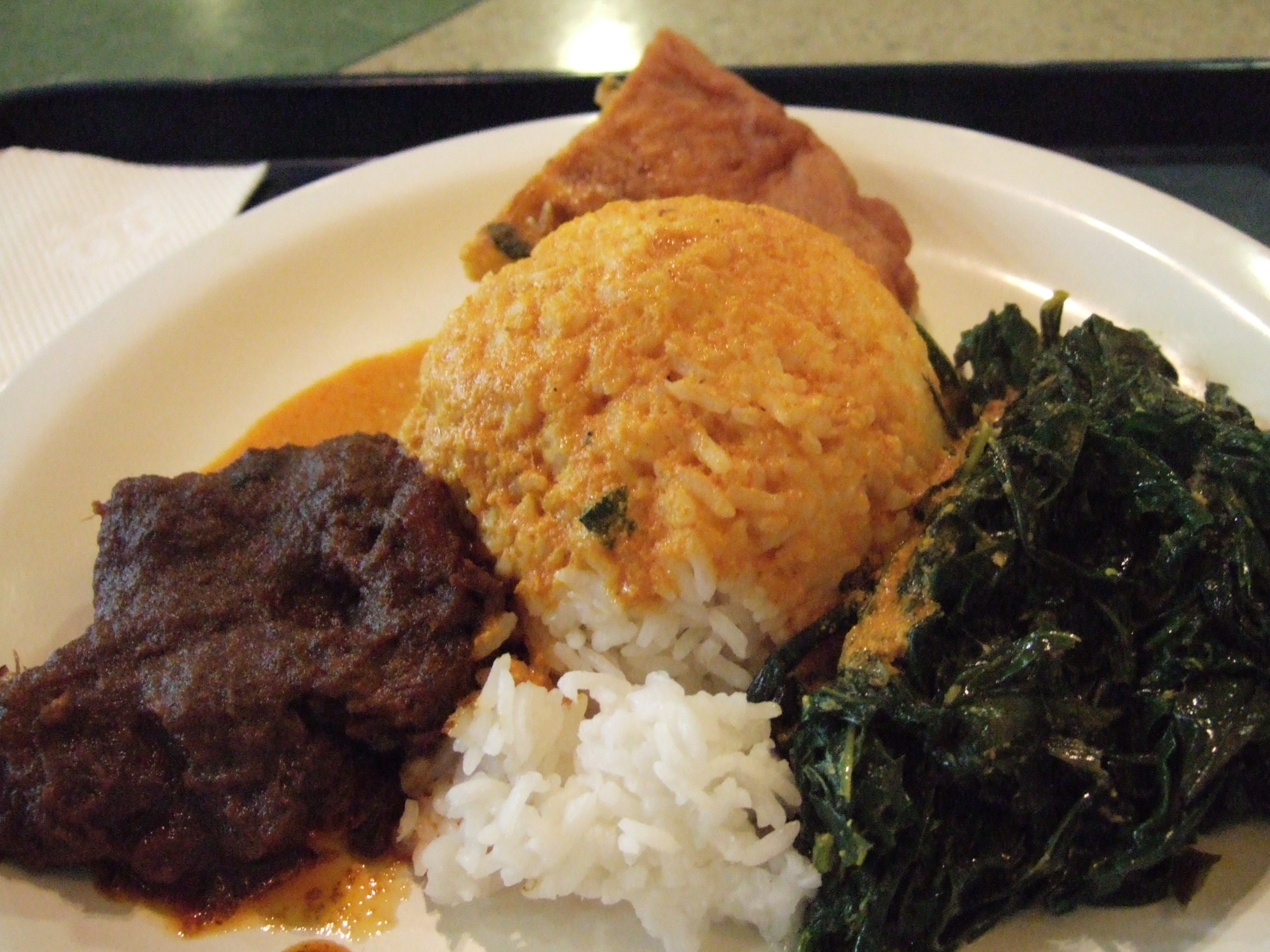 Once a special delicacy for Perak royalty, this dried beef curry is prepared by cooking meat in coconut milk along with some 20 different herbs and spices for at least five hours until it is completely dry and takes on a dark brown hue. By then, the meat is deeply infused with the flavours of the seasoning. If that sounds absolutely delicious, that's because it is.
#15 Pomelo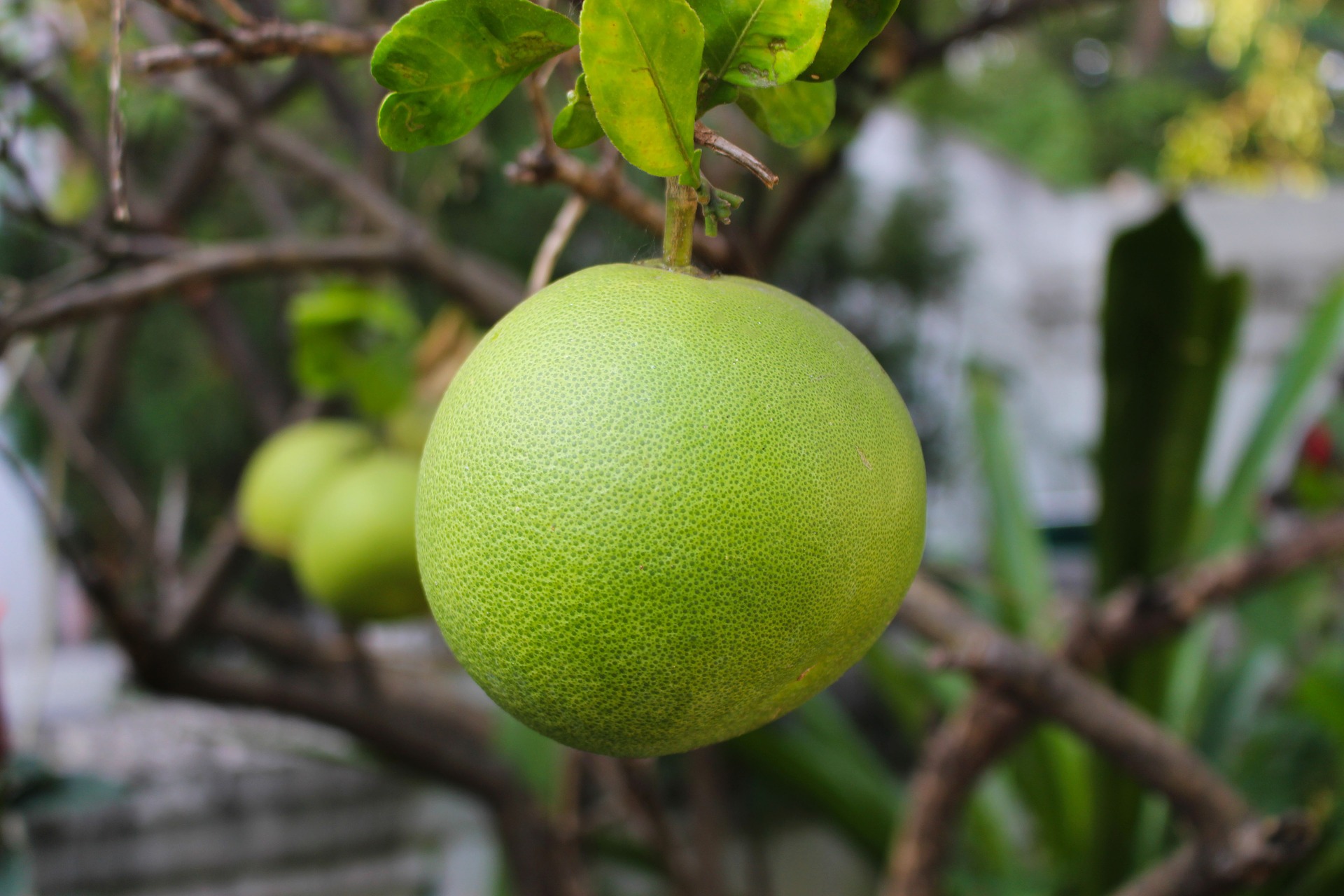 Though the football-sized fruit isn't native here, Ipoh's pomelos are reputed to be the world's best thanks to our famed limestone water, which is credited for everything from the local lasses' alabaster complexions to crunchy succulent sprouts and silky rice noodles. The alkaline content is supposed to neutralise the acidity of the soil, resulting in a sweeter yield. Pomelos can grow as large as 30cm in diameter and weigh up to 10kg.
Eat, sleep, repeat. 
Image credits: Main, 1, 2, 3, 4, 5, 6, 7, 8, 9, 10, 11, 12, 13, 14, 15