Niseko all-year round? Yes, please! 
The first thing to know about real estate in Niseko (Hokkaido, Japan) right now is this: the tourism market is thriving and becoming more affluent, and for the last few years it has been hot property with land values rising 30%.
Why so, you ask? Well, not only is Niseko one of 'The World's Top 3 snowiest resorts', but the cold dry Siberian wind guarantees consistent and plentiful snowfall, something Europe and North America can't easily claim. And as with many fast-growing winter destinations, Summer in Niseko is starting to become the 'hot' new thing with activities such golf, cycling, car rallying, water sports and mountain biking.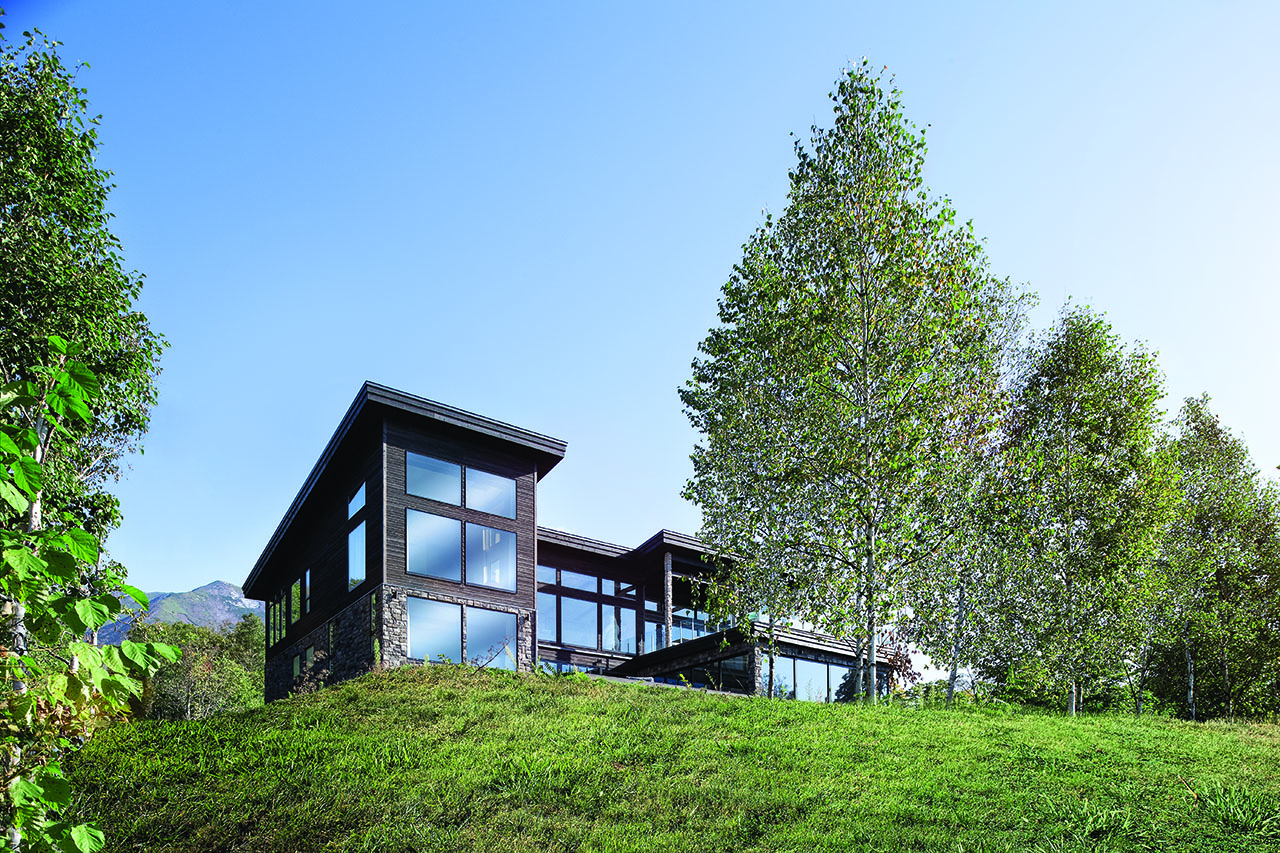 Given a cool number of 250,000 visitors paid a visit in the last season of 2016, and the fact that skiing has skyrocketed in Asia, it's no surprise that everyone wants a piece of Niseko. Inspired by this phenomenal growth, Hong Kong-based owners Mike Alexander and Luciana Palmisano launched Seasons Niseko, a development of 3 x 5 bedroom luxury homes.
"Seasons Niseko homes are spacious and high-end, and are clever from an investment perspective: they return better as they are usable all year round," Luciana shares. "What stands out, is that the homes sit on big beautiful parcels of land just outside the village, in Annupuri and Higashiyama. But, you're still only a minute from the slopes."
Read also: 7 Things You Need to Know About Niseko, Japan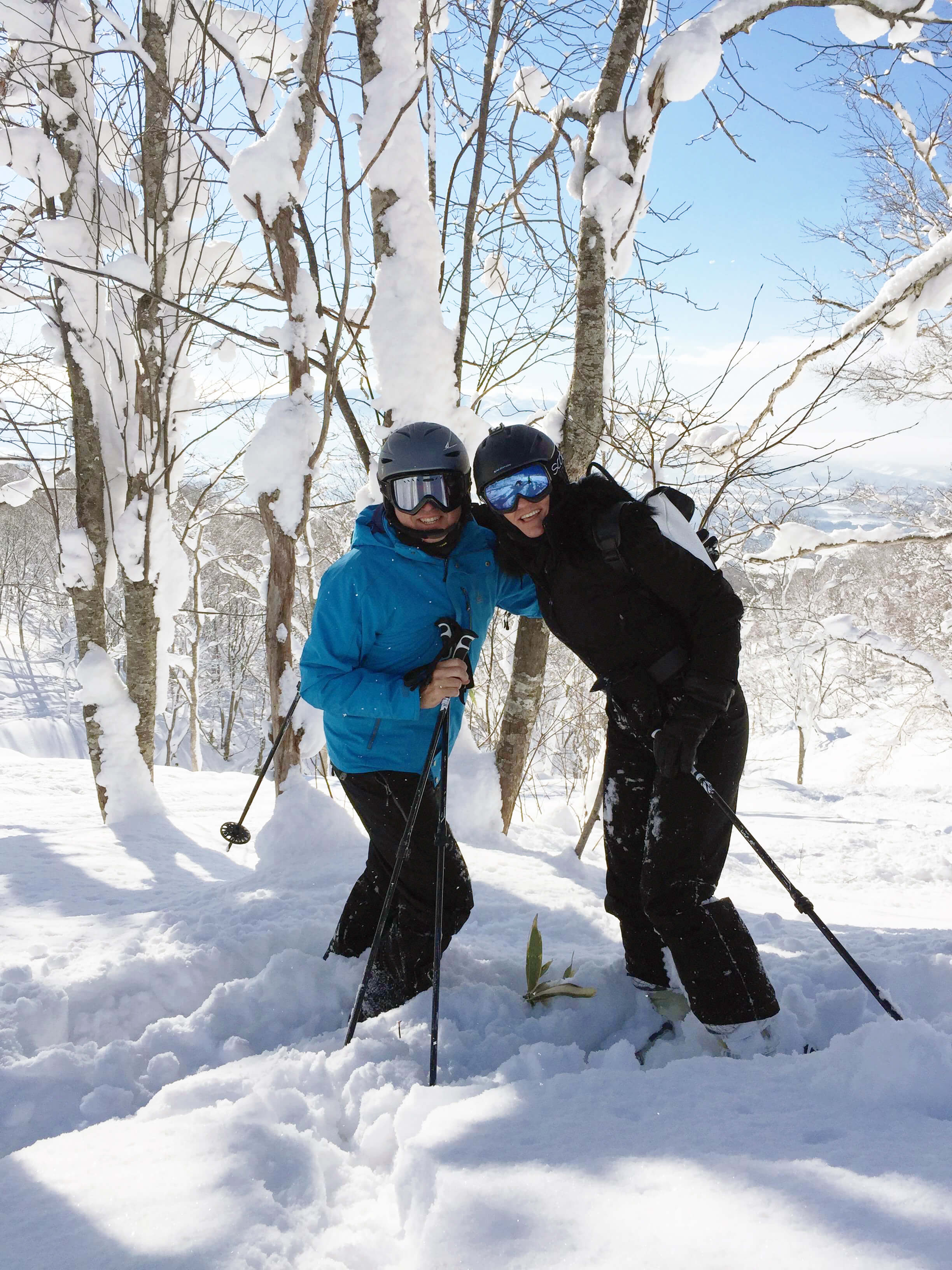 Q: Niseko has been in the spotlight of late. As regulars over the years, what's changed?
Luciana: It's getting on the international radar. I spoke to a guy on the gondola last season who had flown over all the way from Whistler, where he resides. It was such a surprise as I've always thought Niseko was for Aussie backpackers but it really has evolved. So many Asian tourists are starting to take an interest in skiing/snowboarding and are now spending their holidays there. Last but not least, Niseko has become a member of the global "Mountain Collective" which provides an international annual ski pass linking Niseko to Telluride, Aspen, Banff, Jackson Hole and Thredbo.
Mike: We now have Michelin Star restaurants within walking distance from our properties. And Moncler has opened up – that's a sign that the big brands are coming in.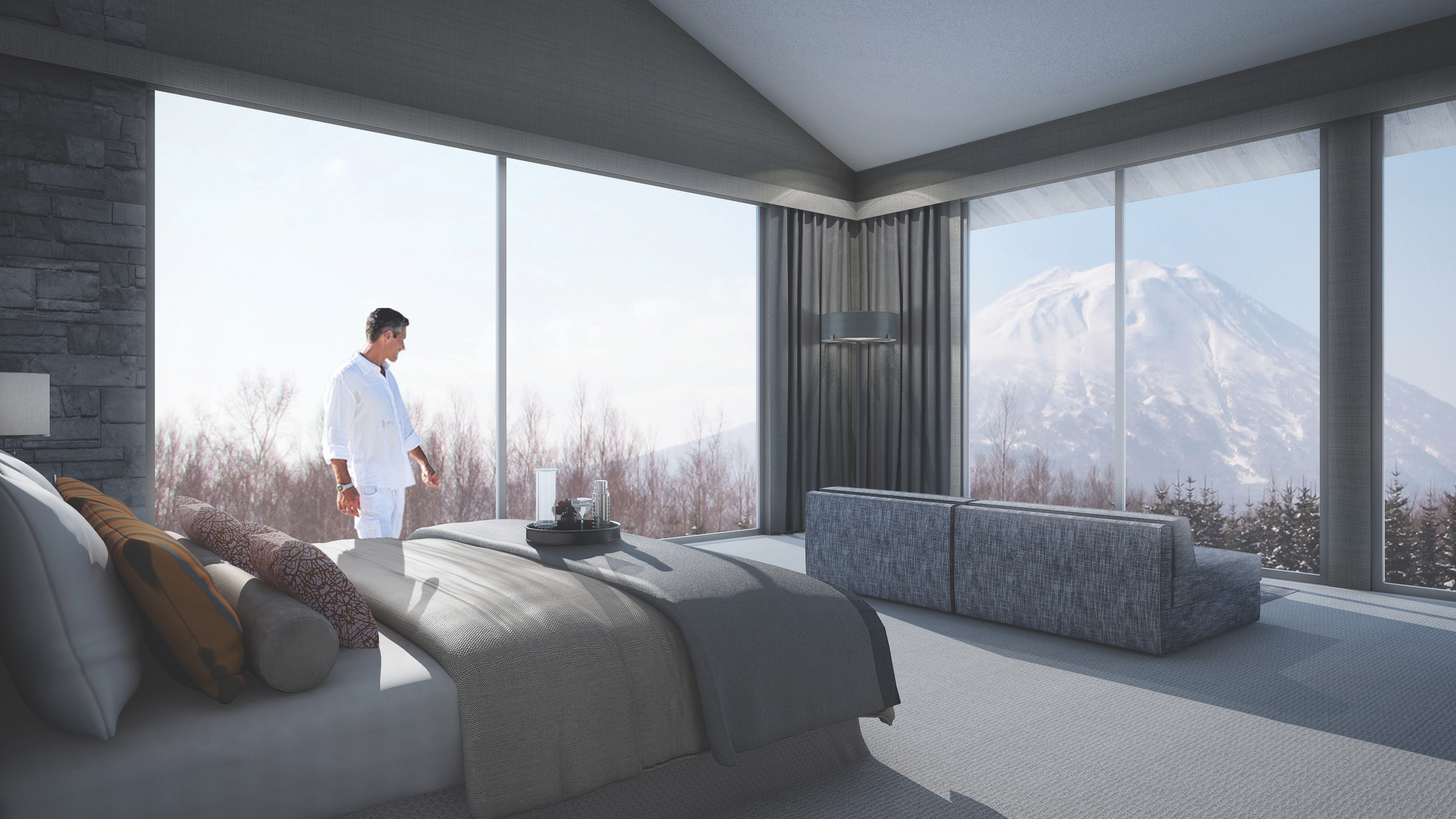 Q: How would you describe the real estate market in Niseko?
M: What we're seeing now is a trend for properties outside Hirafu where you have bigger land for homes, yet they're just a few minutes away by car to the bustle of Hirafu. In terms of price points, these large homes are easily comparable to a 3-bedroom apartment in Hirafu.
Big developers are also coming into the market to build hotels in and out of the main area of Hirafu so continued growth in the area is looking positive. There are a number of well-promoted major capital investments planned for the immediate future as well; Malaysia's YTL group with the Ritz Carlton Reserve in 2019 in Niseko Village and Hong Kong-based PCPD is currently building a brand new Park Hyatt Hotel in Hanazono.
L: There has been a shift of investor profile in Niseko over the past eight years. Currently, the majority of investment money is coming from Hong Kong, Singapore, Malaysia, Thailand, Indonesia and now mainland China. This diversification brings stability from regional economic shocks.
Q: What are the factors that continue to grow Niseko's real estate market?
L: Japan offers possibly the easiest entry points for international buyers, where there are very few restrictions on foreign ownership. Offshore buyers can own freehold land in Japan which is an extremely attractive proposition for Chinese buyers in particular.
Taxes and regulations on foreign buyers are low so investment homes in Japan are cheaper, but the net yields higher than comparable countries.
M:  With more people, you need infrastructure, and that's just what is happening right now. New lifts are going in to get people up the mountain at half the speed. Chitose Airport Sapporo is building a new international terminal and increasing its international airline arrivals and departures by an extra 79 per week.
A new gondola connection to the Weiss Ski Area will open up a completely new ski field. Not to mention, the extension of the Shinkansen (Bullet Train) from Tokyo through to Sapporo is well underway which will reduce travelling time to Niseko. New restaurants, medical clinics, 7-Elevens, education initiatives and meeting facilities are all earmarked.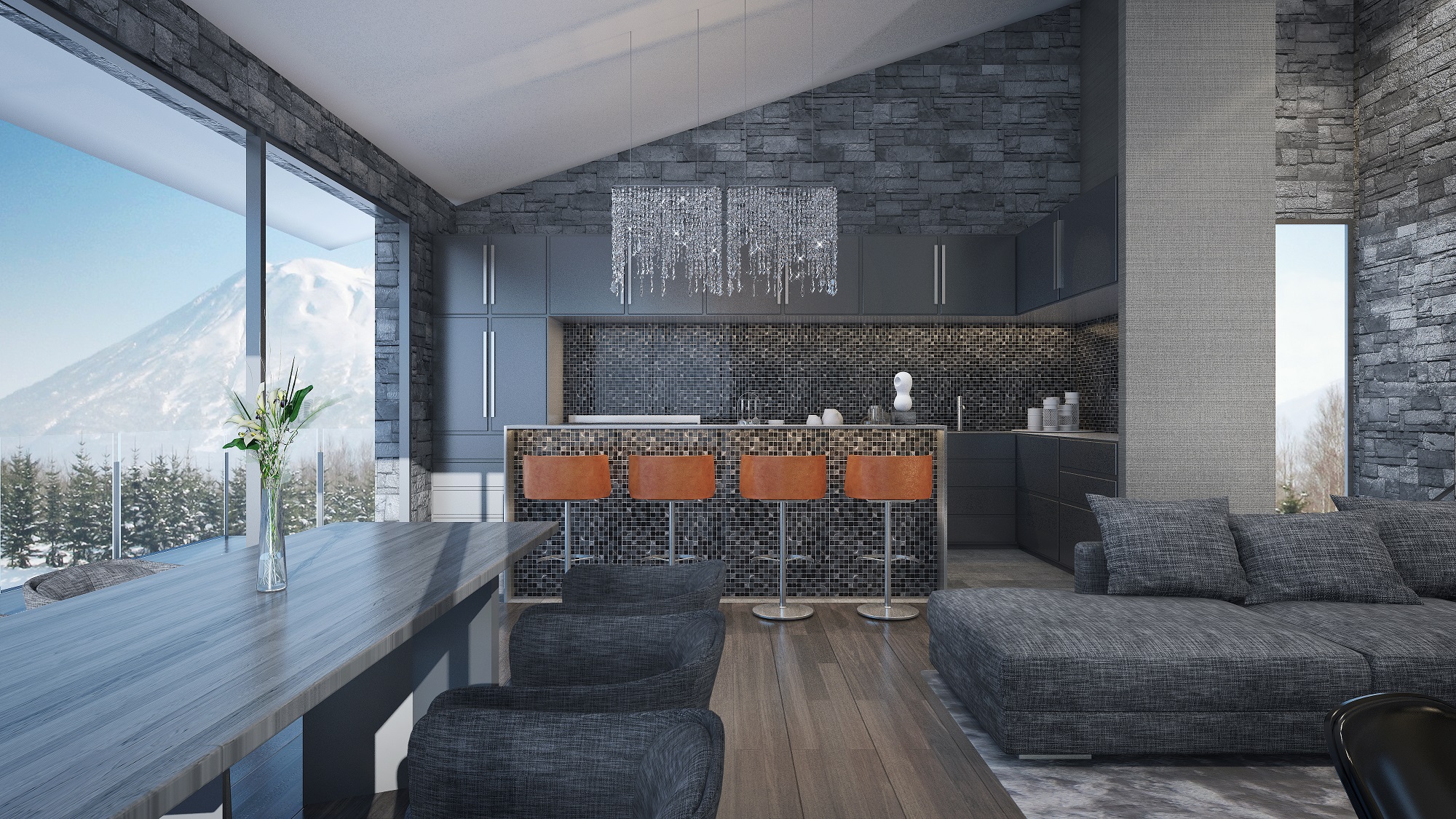 Q: Tell us more about the homes.
L: We have 3 luxury ski-in properties, all 5-bedroom between 300-650sqm homes. When we tell people about these homes, they comment on the unexpected level of luxury for the area. The homes have high-end international fittings and designer furnishings. As they are designed for multi-seasonal living you will find pools, wine cellars, bars, pizza ovens, cinemas. Everything has been thought out carefully. We know what homeowners are looking for in a year-round holiday home, and we wanted to make it tastefully complete for buyers to move straight in.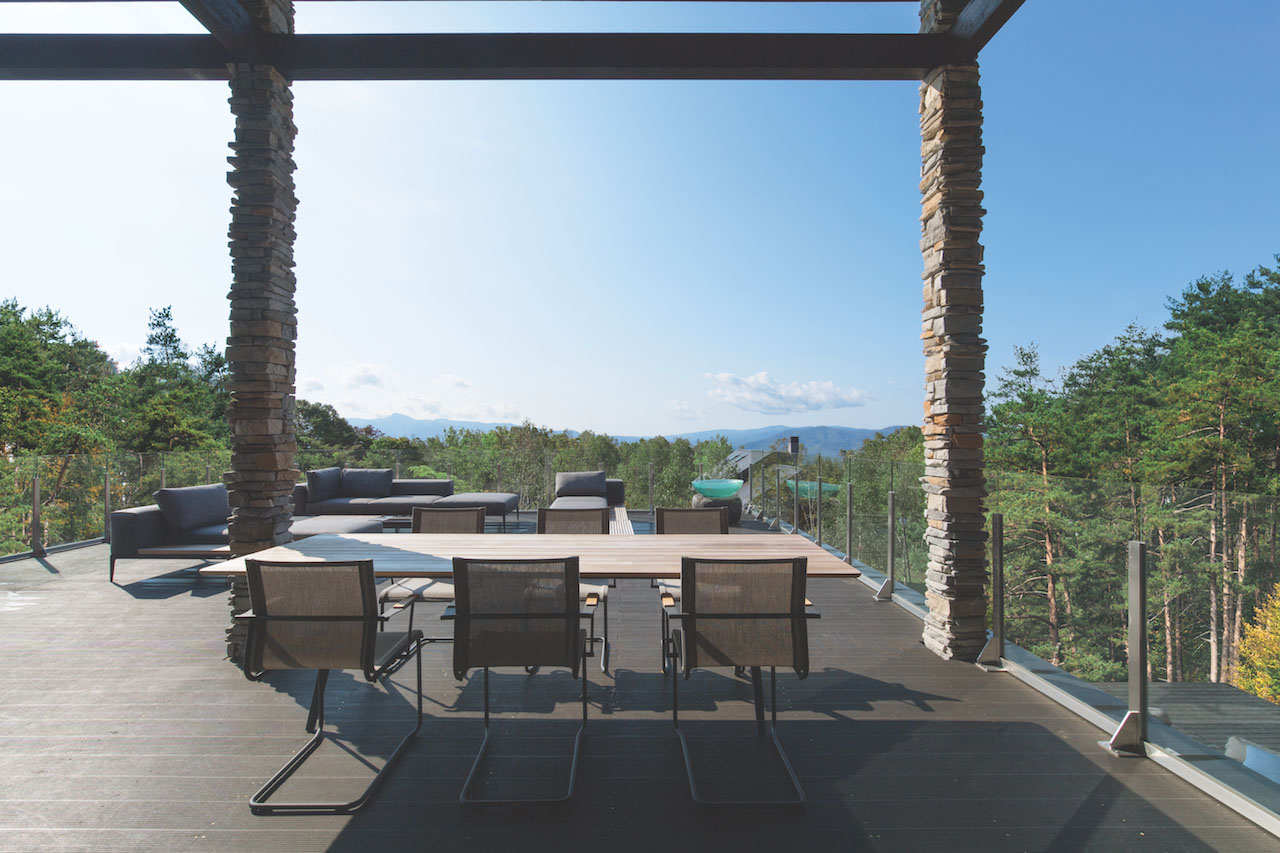 Q: What made you decide to launch the homes in Annupuri?
M: I used to stay in Hirafu until I discovered Annupuri, and realised it was better for me in a number of ways. There you find big blocks of land, manicured lawns, pretty streams and lots of trees. There were no queues yet the homes are at the base of Mt Annupuri so you have easy and quick access to all six ski fields. And it's not always ideal for families to stay in apartments, especially when not everyone is there to ski. Many of our guests just want to cook, swim or relax by the fireplace.
At Seasons Niseko you get the benefits of being in the countryside but you're only a 10-minute drive to the hustle and bustle of Hirafu and a 2-minute drive to the ski lift. And you can use the homes all year round.
L: We have access to fantastic management companies that provide high-end bespoke concierge services including private cars to drive guests to the ski lifts, skis delivered to your door or maintaining the chalets while we are away. It's nice for us to come to our own home and the snow is cleared, fireplace lit, the table is set, music is on and the fridge is fully stocked.
Also, Annupuri is a bit of a foodie destination with three Michelin acclaimed restaurants within walking distance. There are also many beautiful onsen closeby.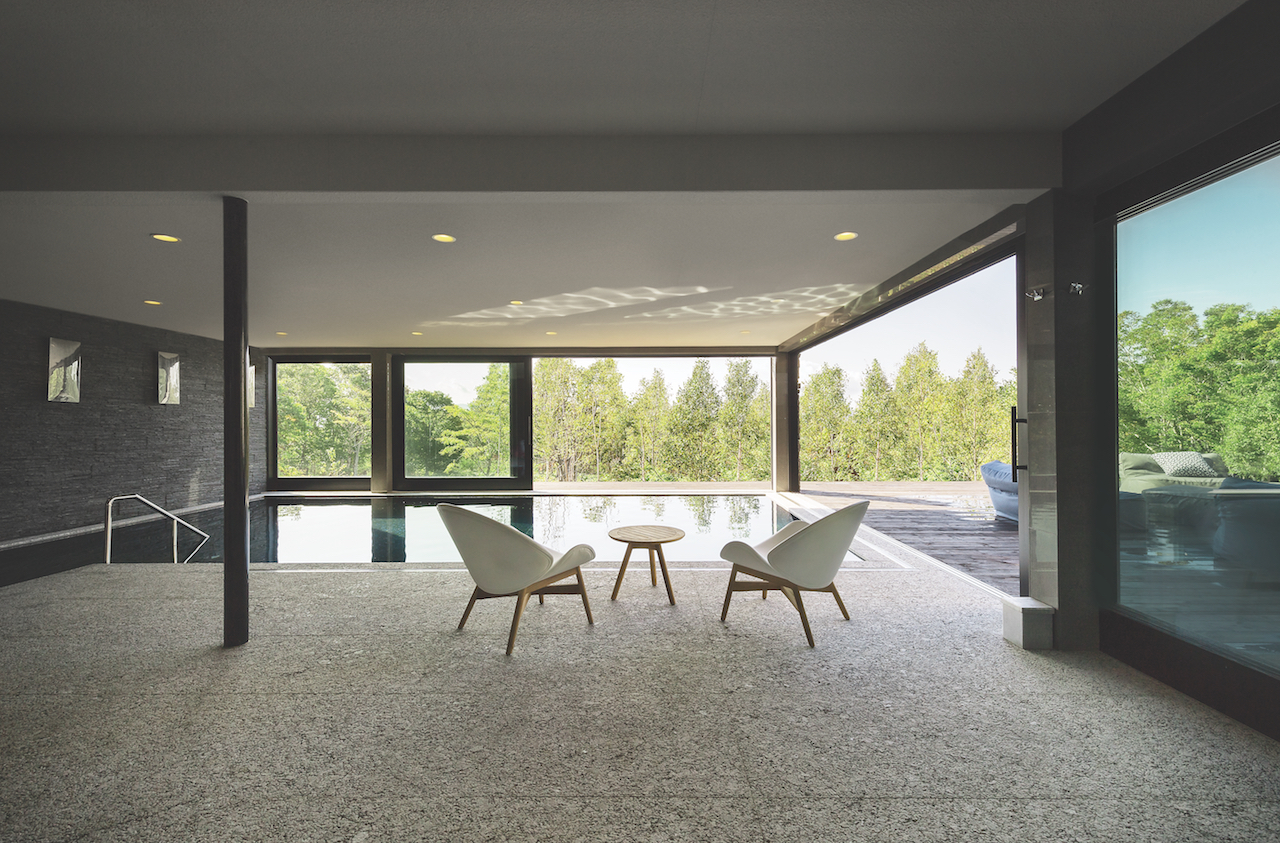 Q: Summer is becoming an increasingly popular season to travel to Niseko. What do you find is great about it?
L: Niseko is like a giant playground for kids in the summer! PURE Activity Centre is 5 minutes away which has zip lining, massive inflated slides, and mazes. We go rafting, hiking, bike riding, have picnics and go strawberry picking. We visit all the farmers' markets, we go to the coast for amazing fresh seafood. Plus there's an amazing kids camp where they make billy carts!
M: And what's great about Seasons Niseko having homes in Annupuri and Higashiyama is that you won't be affected by the businesses in Hirafu and Niseko Village being closed during the green season. Those areas are only alive during the winter season, and off-season they don't convey the authentic Japanese alpine summer feel. But our favourite thing is really the fantastic fresh food you get in Hokkaido which is known as the breadbasket of Japan. The dairy, the beef, the seafood – it's really some of the best in the world.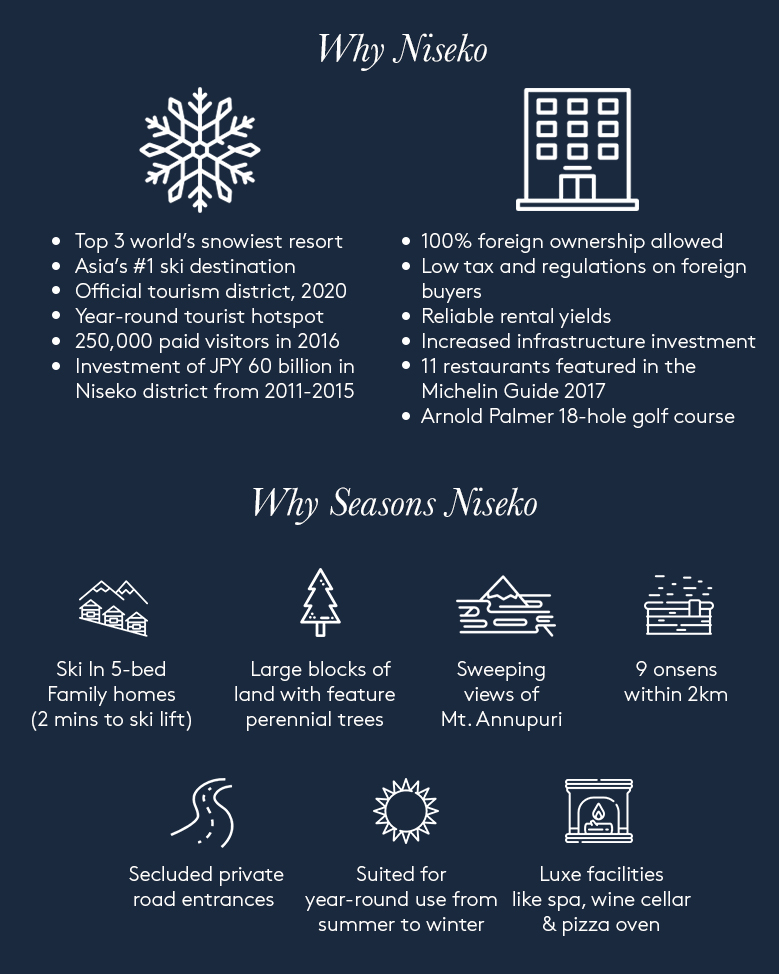 Interested? Visit www.seasons-niseko.com, or if you're in Hong Kong, the Seasons Niseko Launch Event takes place on November 29, 2017, from 6.30pm-8pm at Mercedes me Hong Kong. RSVP: [email protected]
Corrections: An earlier version of this article stated that Niseko received '4 million visitors in 2016'. This figure has been corrected to '250,000 visitors in the last season of 2016'. 'The annual winter tourist spend of USD 120 billion' has also been corrected to 'an investment amount 60 billion Yen in the Niseko district from 2011 to 2015'.