It may not be on Instagram's Top 20 places to Get Married (yet) but Queenstown, New Zealand is certainly on its way there. Just like how Croatia, Bhutan, Iceland, Greece, Myanmar, Cuba, and Portugal have enjoyed increased popularity as emerging travel destinations thanks to social media, New Zealand has capitalised on its backdrop on the Lord of the Rings films to become more than just adventure land where hobbits and wizards abound. Even celebs are getting in on the Kiwi action, with Filipina-Australian actress and TV host Anne Curtis recently marrying her long-time restauranteur boyfriend Erwan Heussaff in a private ceremony earlier this month. Here's why Queenstown is the destination wedding of their (and your) dreams!
Read also: 5 Things to Consider When Picking a Location for Your Destination Wedding
#1 Spectacular Views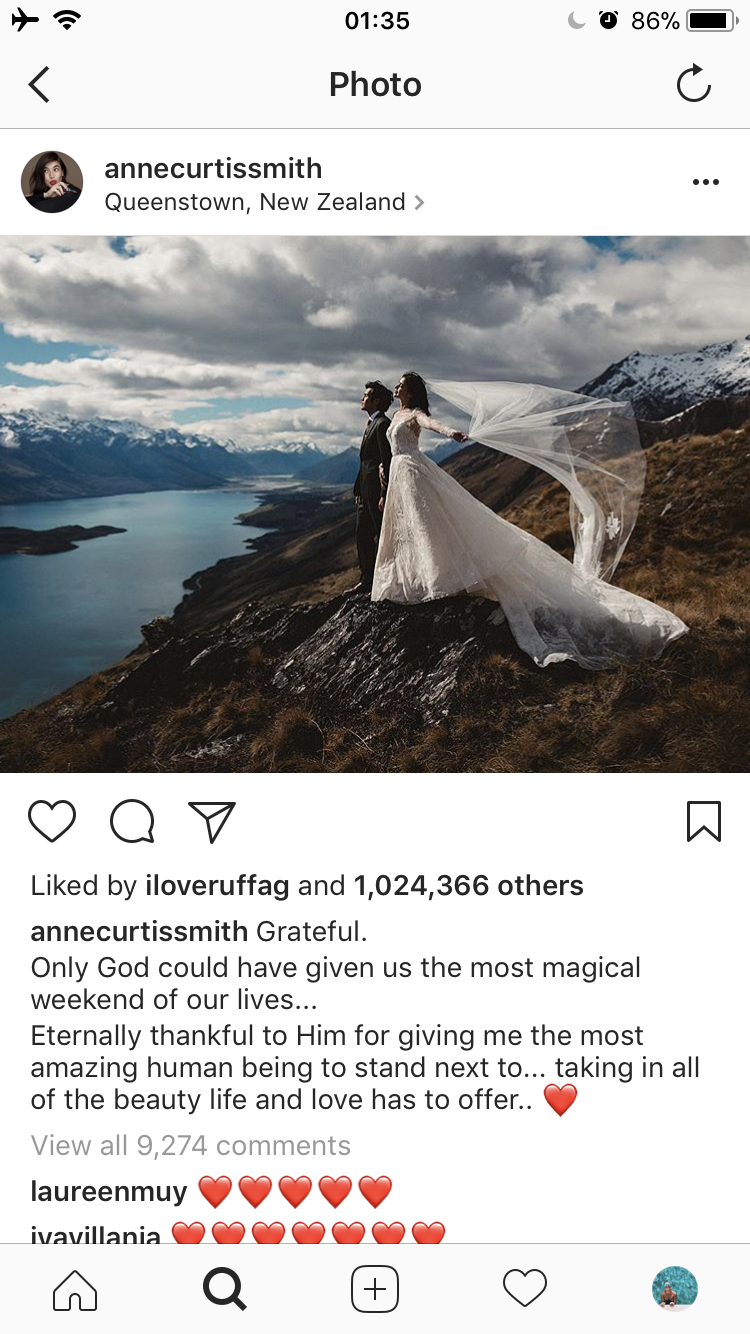 With stunning alpine landscapes, you'll be hard-pressed not to find a venue that will boast breathtaking lake or dramatic mountain views. Move aside Lake Como, you ain't got nothing on Lake Wakatipu. Shaped like a thunderbolt, the lake is surrounded by mountains on all sides, and boasts a tide phenomenon. Whether you're looking for an intimate ceremony or an epic celebration, Queenstown has it all — from heli weddings, hot air balloon rides, idyllic churches, to picturesque vineyards!
#2 Privacy & Ease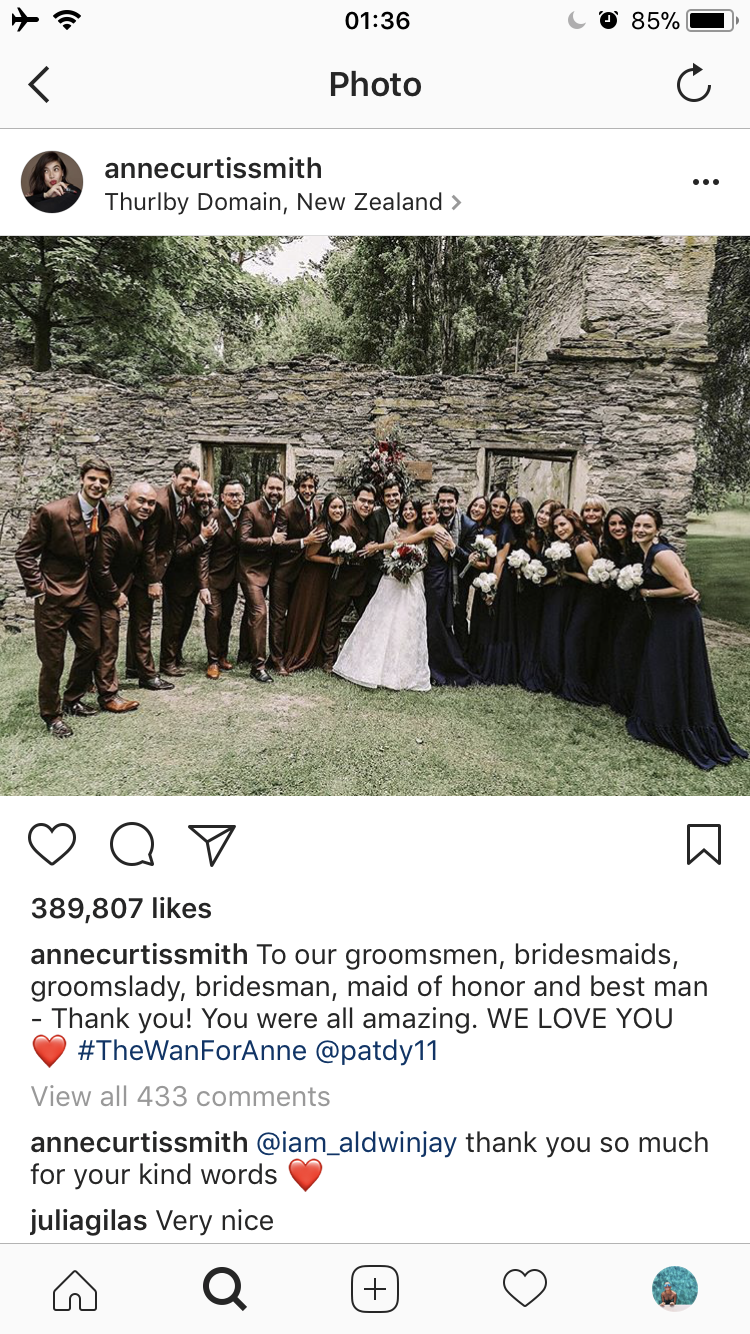 The fact that New Zealand is so far-flung from the rest of the world means that your destination wedding will only be attended by your truly special inner circle. Whichever venue you might choose, they are usually located on large estates so you'll be assured that no wandering tourist will crash your special day. On top of that, getting your marriage documents is as easy as filling in a form online and emailing it to the Queenstown Court House. All you have to do is pick them up once you arrive!
#3 Any Time is a Good Time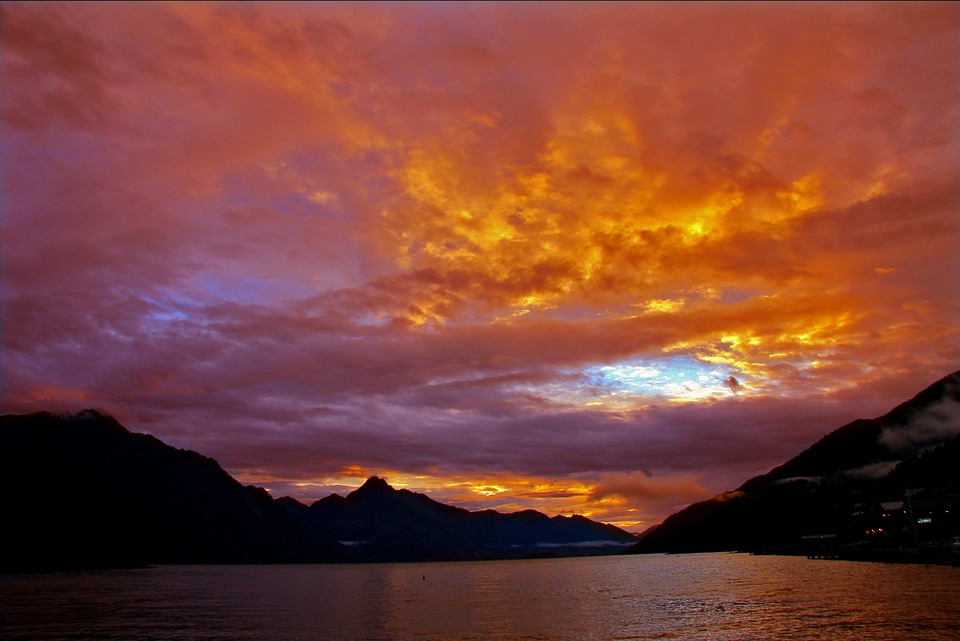 Beach weddings? That's so last year. If you're wanting a seasonal wedding, New Zealand is the perfect destination. You've got fresh spring blooms, beautiful fall colours, white winter snow, and warm summer nights, so take your pick! Autumn and winter weddings obviously cost less but can look much more spectacular and add so much more character to your celebration.
#4 Love is Love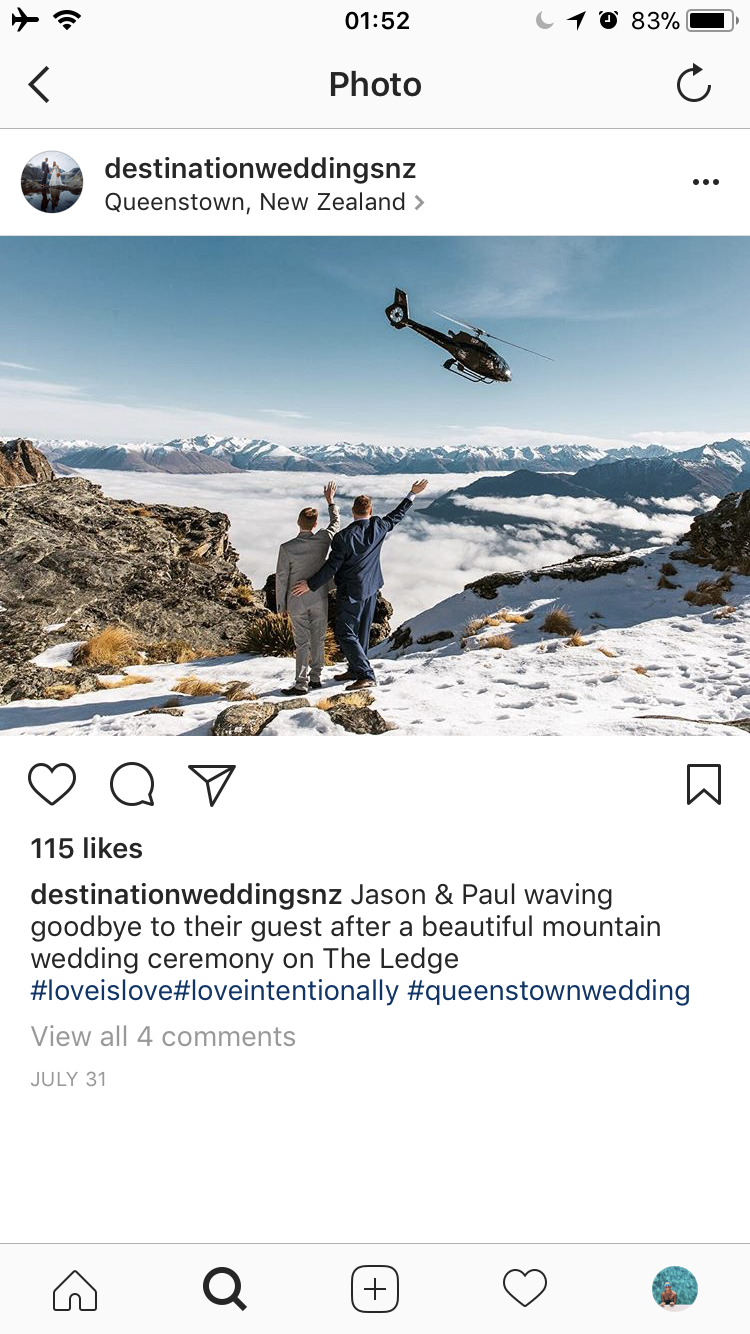 Did you know that New Zealand legalised same-sex marriages since August 2013 (welcome to the club, Australia)? As the first country in Oceania to pass the law, they've been celebrating gay marriage for the past 4 years with great warmth and gusto. Yet another reason why Queenstown is the wedding destination of your dreams.
#5 Honeymoon-ready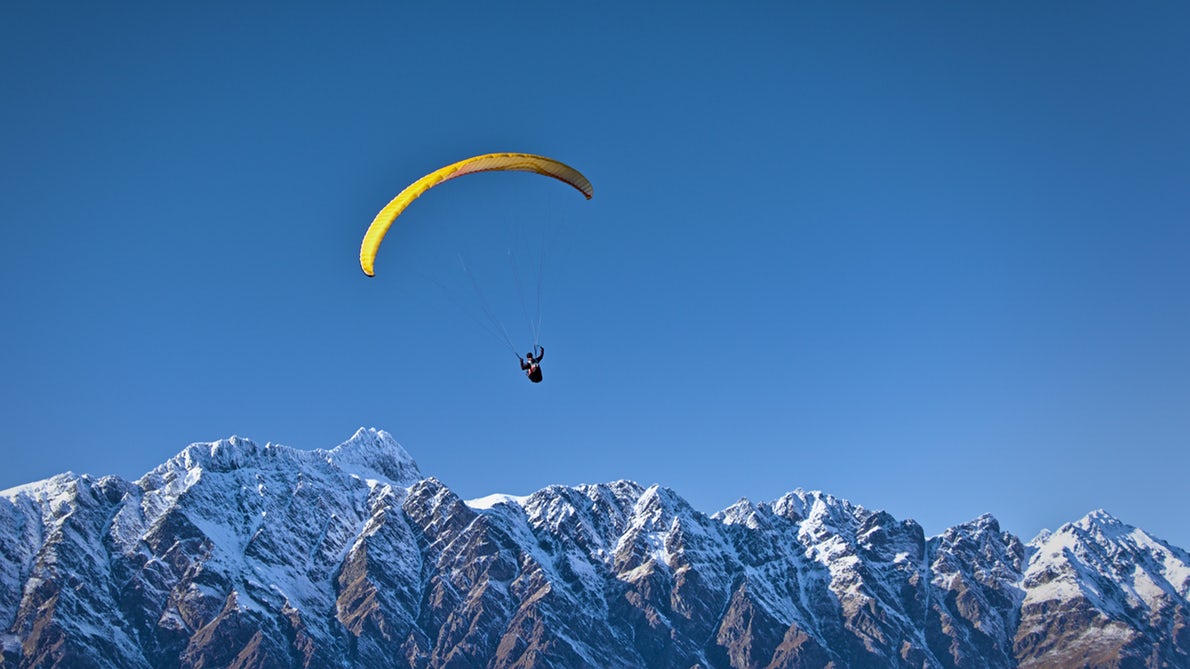 You don't need to fly off anywhere for your honeymoon, because it's right there on your doorstep. Queenstown has so much to offer in terms of romance and adventure – whether it's exploring vineyards, hiking trails, relaxing boat cruises, or adventure activities on Kawarau Bridge, scenic flights, epic film locations or relaxing at some of the region's best spas – you may never even have time to enjoy your significant other and much-needed sexy time!
Let's fly

away

!