On the most southwestern tip of Bali, Indonesia, in a remote area named The Bukit lies the majestic The Istana Bali, a five-bedroom (or should we say suite?) estate that overlooks the white sand beaches. Not only is the place a sight to behold, it is also right next to one of the best surf breaks in the entire world. The famous Uluwatu beach is surrounded by reef, and only a 10-minute walk from the villa. A 5-minute drive from the villa will also find you at the Uluwatu temple, one of the most revered temples on the island. Within the villa itself, sits within a tremendous gated property that has 2 swimming pools, an open dining concept, a relaxing pavilion and a private guest house at back. A full operational team to the Istana means over 25 people from pool staff to your personal butler, making sure that clearly, when you're in the Island of Gods, you're meant to be treated like one.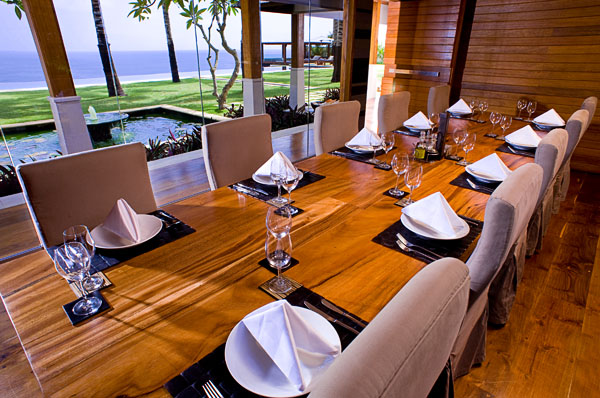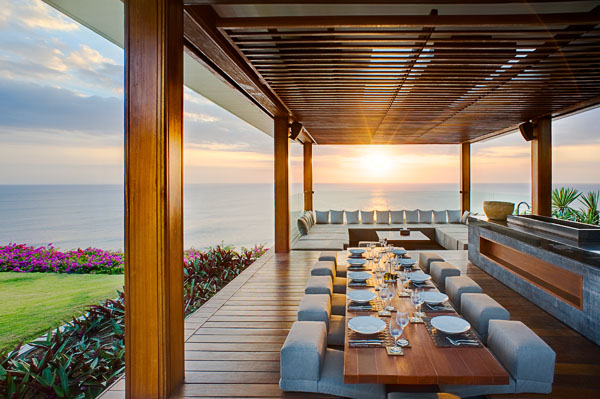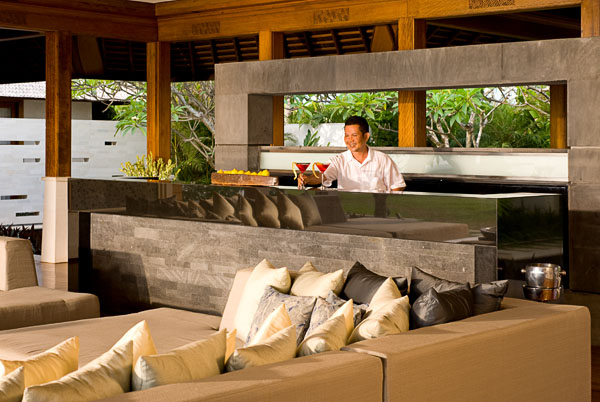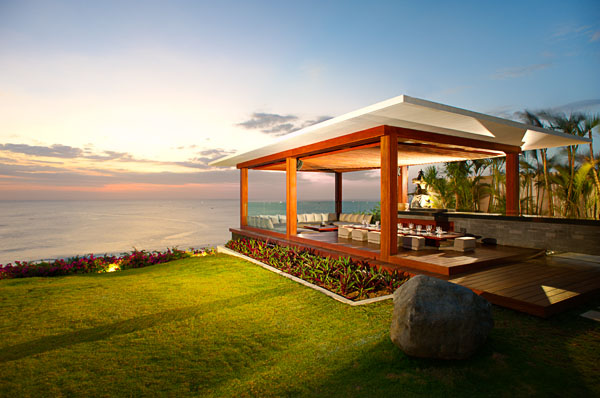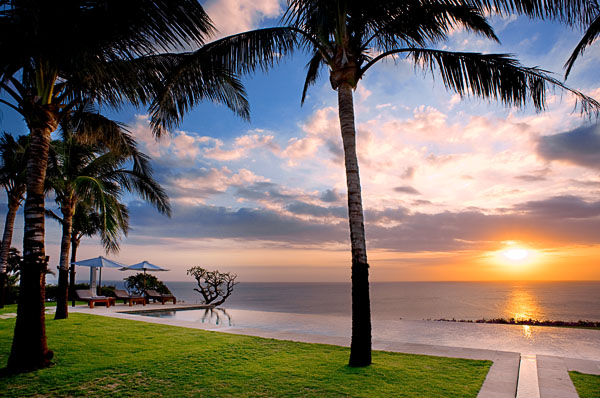 What: We love how huge the Istana Bali is; you could fit a football team, and if you get creative enough, the reserves too. A total of 5 bedroom suites, a games and children's wing is what you'll be getting when you choose the Istana.
Within the main house sits the living, dining, TV room and lounge, and 4 bedroom suites. They are all single storey and have rich teakwood floors giving an aura of a very organic ambiance, while weaving in the concept of modern design.
The games and children's wing is made to entertain with a pool table, a video game corner with updated Wii and PS3 stations.
Meals are never an issue either with the chef on hand to cook you anything you want throughout the day. Of course, pre-ordering is a must, otherwise, how will it be perfection? Special diets are accommodated too, so your shellfish allergy will be well-noted.
Why: We'd be content with just gazing at the endless pool stretching into the horizon during sunset, but you also get this immense space that ensures everyone in your party is together, yet, with their private space.
Extra stuff:
– Restaurant grade kitchen is located at the southeast side of the villa.
– From the words of the villa people themselves, the mobile coverage is described as "frustrating" at best.
– The Master room also has a plunge pool 8x4m in size.
– Only 10 min from the Uluwatu beach.
– It's super kid-friendly with games, special kid meals and even babysitting services available.
What do you think about the Villa Istana Bali, nomads? If you like what you read, you can book it here.
All images credited to The Istana Bali.