We talk to Robbie Hoyes-Cock, the Managing Director of the Podium Lounge, one of Singapore's top F1 parties, on why this little blip on racing's F1 calendar should be the only one you go to.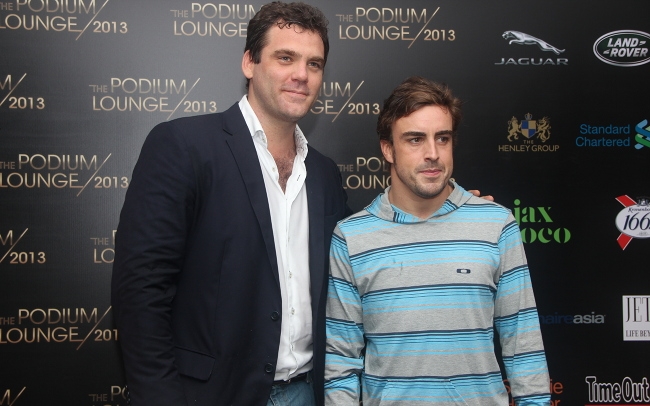 1. Why is Singapore is such a highlight on the F1 calendar?
As Singapore is the only night race street circuit on the F1 calendar, this lends itself brilliantly to event organizers as F1 fans will usually want to continue on from the buzz of the race and party the night away. The Podium Lounge Singapore is ideally located within The Ritz-Carlton, Millenia Singapore which is extremely convenient for guests of The Paddock Club, GrandStand and Pit Lane to walk over. We offer the opportunity to mingle and celebrate with a number of F1 drivers, teams and affiliated motorsport legends and the continuity between the high octane track-side action and the extraordinary event that we stage each year is part of the big draw.
2. Say we can't get nab an invite to the Podium Lounge event. Where should we go to enjoy the buzz?
The beauty of The Podium Lounge event is that we have always been and always will be a 3-night event on Friday 19, Saturday 20 and Sunday 21 September. This gives people an opportunity to plan their weekend of activities around at least 1 night appearance at The Podium Lounge. We have also extended the capacity this year by moving to The Grand Ballroom, which we are transforming into a glittering ultra lounge space, so we have space for a record 2,500 guests this year.
I'm a big fan of ME@OUE at OUE Bayfront and last year they had Paris Hilton on the decks, which was cool. They also have a spectacular view of Marina Bay and long stretches of the track.
3. Where's the best view of the track?
To be very honest, one of the best views of the track is actually from the suites at The Ritz- Carlton, Millenia Singapore. Both Marina Bay and Kallang facing rooms have exquisite views. The Boat House at Fullerton sits on a great corner of the track opposite Fullerton Hotel and if you've got a friend who's a member of the Cricket Club they also have fantastic views of the track from their clubhouse on The Padang.
4. Don't leave Singapore without?
Learning some Singlish. Lessons are offered free in most taxis, haha!
5. Singaporean restaurants visitors shouldn't miss?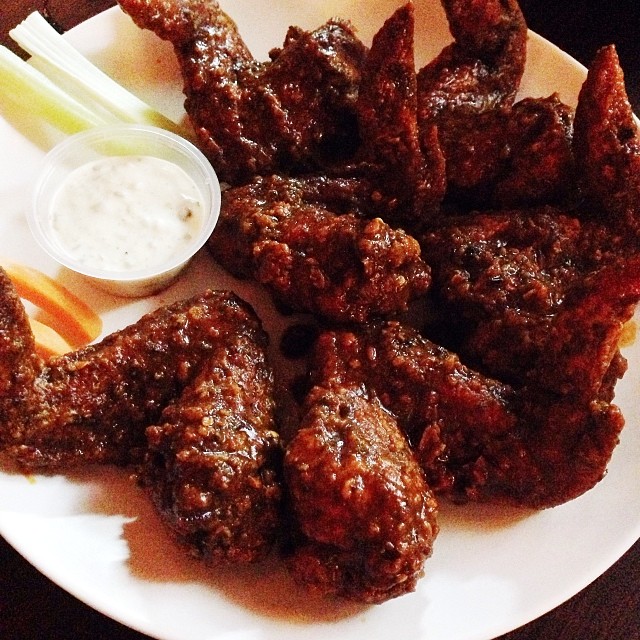 I'm a massive fan of Samy's curry at Dempsey. One of my first childhood memories was there and of course it's where I developed my addiction to spice. Pietrasanta on Whitchurch Road is a superb Italian, very rustic but excellently executed and authentic.
I also love Tamarind Hill at Labrador Park which is set in the jungle in a beautiful colonial house and serves some of the best Thai food outside of Bangkok, which views over Pasir Panjang and the Southern Islands. Sunset Grill next to Seletar Airbase offers Buffalo Wings with spice levels that range from Level 1 – 30. I did 30 once to get my name inscribed above the bar and think the chilli nearly ruptured my bowels. They're highly addictive though.
Finally I'd recommend any of the new restaurants or bars along Quayside Isle at Sentosa Cover. I love waterfront dining and the Sentosa Cove Marina can be very picturesque with super yachts and the like on display.
6. Last but not least. What's the vibe for Singapore F1 weekend wardrobe essentials?
Simple but sharp. Jeans or chinos, white shirts with coloured cuffs and collar by Oxford Tailors and either a navy blue, black or dark grey jacket. I'm not a fan of pocket-ties personally, although I admit some guys suit the look. My rose gold city ego chronograph by deLaCour is the main highlight of my appearance alongside my Bulgari wedding band, constituting the necessary bling for the occasion.
Tickets and VIP Tables are selling out fast and are available via: www.podiumlounge.com/sg
Main Photo:
1
2nd photo: The Podium Lounge Photo credit: 
3