Bangkok is brunch heaven, with a spectacular selection of food and atmospheric ambience to give you a much-needed kick-start to your day. After visiting scores of brunch cafés and restaurants, we've shortlisted these 10 spots for the best brunch spots in Bangkok.
Read also: Thailand After Dark: The Best Clubs in Bangkok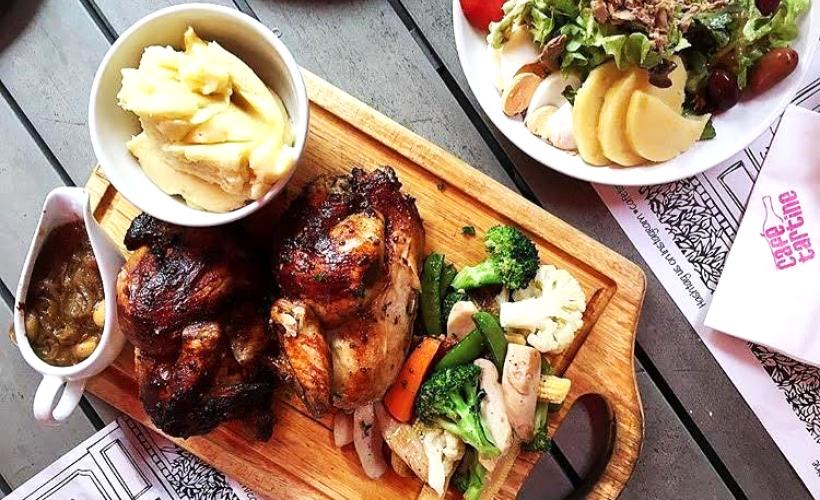 Café Tartine is and will remain the ultimate brunch café in Bangkok. Located in the heart of the city, the café is famous for their homemade bread and pastries. Sectioned into two areas, there is an outdoor patio and an indoor air-conditioned room. The menu has fresh and simple offerings that include a variety of sandwiches, burgers, salads and desserts. They also have a menu for the little ones.
Order this:  You won't go wrong with either the eggs benedict or the Caesar chicken sandwich, both wholesome options to help you last till the next meal.
Address: 65 Wireless Road (Entrance on Soi Rumarudee), Lumpini, Pathumwan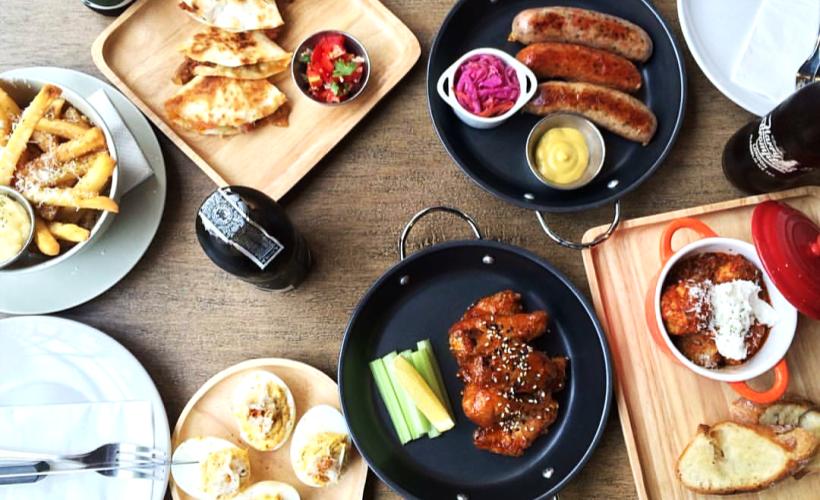 This gem in the heart of Asok is not only well-known for their chocolate drinks but also for their breakfast and lunch menus. The ambience is cosy, and the staff incredibly warm and friendly. Located on the second floor of Asok's Exchange Tower, the café offers a view of the busy street below, making your time inside that much more enjoyable. Expect generous portions and food that is heavy on your stomach, but not on your wallet.
Order this: Pair their perfectly seasoned pulled pork sandwich with a hot chocolate for a comforting start to your day.
Address: Unit 204-206 Level 2, Exchange Tower, 388 Sukhumvit Road, Khlong Toei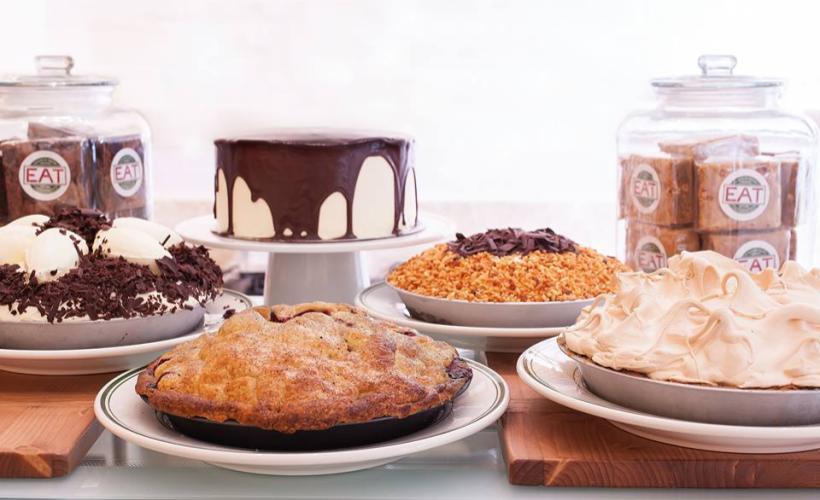 Originating from New York, where they've built a reputation for serving the finest pancakes and sandwiches, Clinton Street Baking Co. brings the same everyday favourites to Bangkok. Their omelettes and soups are equally great options.
Order this: Their famous blueberry pancakes never fail to disappoint, while the buttermilk biscuit sandwich is a Clinton classic with homemade tomato jam, creamy scrambled eggs and hash browns.
Address: Suite G21, Ground Floor, Siam Paragon 991 Rama 1 Road, Pathumwan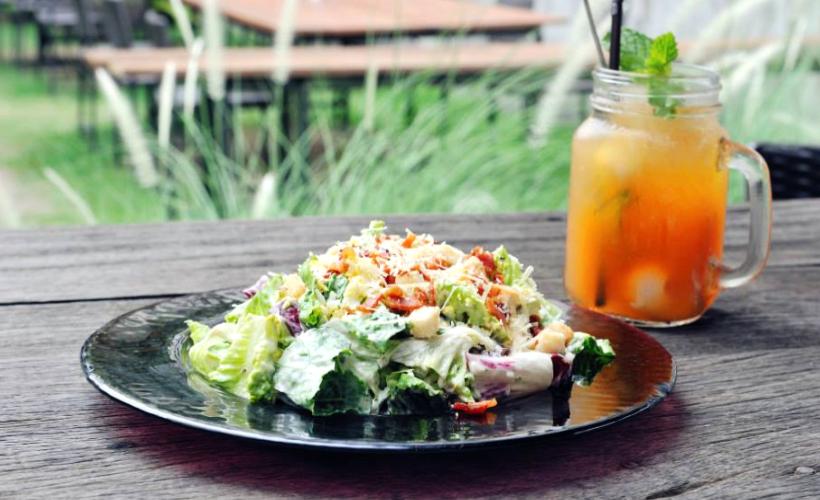 This stylish cafe bears accents of worn wood and bricks, and has a garden in which one can spend a lazy Sunday afternoon with a good book or friendly company. Quest takes its coffee culture very seriously; you can choose from single origins and premium blends. Their food portions are quite small, so you can try more dishes from their menu. Start with their very cheesy Caesar salad before moving on to a fresh salmon bagel or healthy whole-wheat sandwiches, and sweet toasts.
Order this: Their signature whole-wheat toasts with condensed milk is best washed down with one of their siphon coffees.
Address: Phayathai Rd, Khwaeng Thung Phaya Thai, Khet Ratchathewi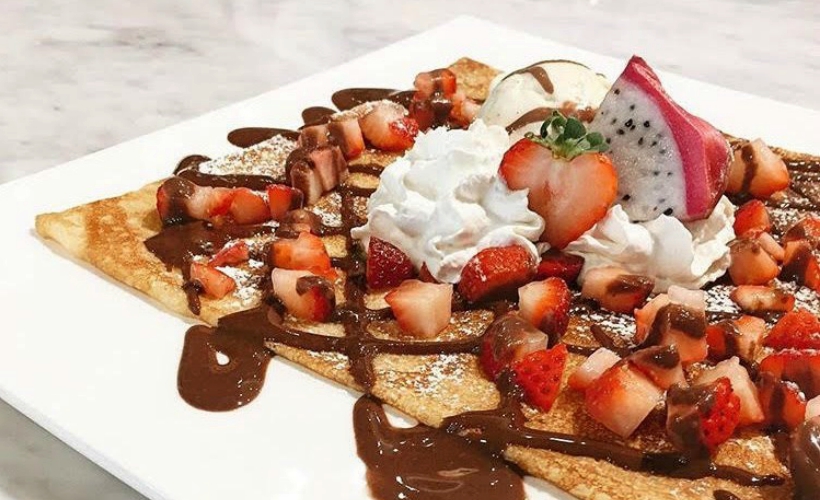 This French Restaurant is an aesthetic pleasure as much as it is a culinary one. Located deep within Sukhumvit Soi 39, it's hard not to sigh in appreciation when you cast your eyes on the grey and white wooden house that looks like it was transported from the French countryside. As its name indicates, the menu centers around French crepes, which come in sweet and savoury variants.
Order this: The crepe with scallops is served with buttery fried leeks and crunchy asparagus. Complement that with some French cider.
Address: 86 Soi Sukhumvit 39, Khwaeng Khlong Tan Nuea, Khet Watthana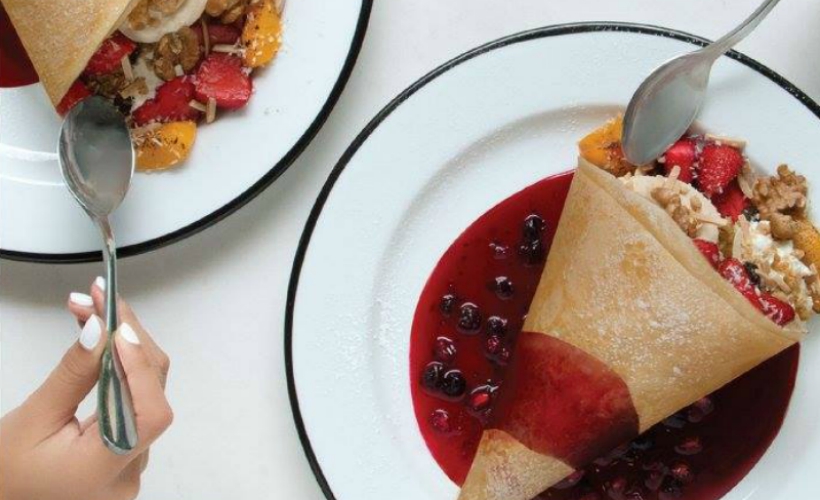 Part of Vanilla Industry – one of the Bangkok's best-known franchises – this Parisian-style brasserie is located inside the Fine Dining Zone of Siam Paragon mall. The menu is large and varied, with crowd-pleasing items such as fried calamari with Mexican sauce, at least 12 types of homemade soups and an immense salad selection along with burgers, pasta as well as panini sandwiches.
Order this: Regulars recommend the spaghetti with crispy pork knuckle, hailed as the best dish on the menu.
Address: Ground Floor, Siam Paragon, 991 Rama 1 Rd, Khwaeng Pathum Wan, Khet Pathum Wan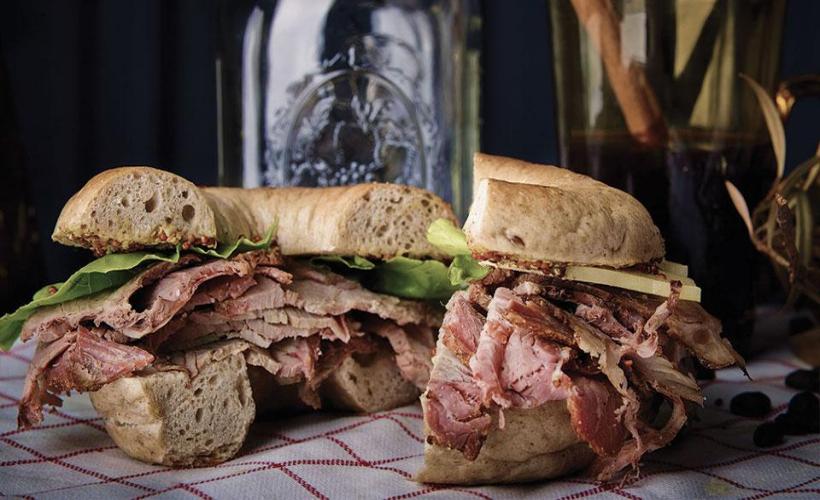 The deli's slogan reads "Come for the Real New York Bagel Experience" and it does not disappoint. This place promises proper boiled-then-baked bagels in the following variants: Whole-wheat, plain, sesame, cinnamon raisin and poppy seed. Eat them on their own, or have them as sandwiches paired with salads.
Order this: The knockout choice is their Lox, Stock & Bagel (salmon served over cream cheese dill, red onion and capers).
Address: 518/3 Ground Floor, Maneeya Center, Phloen Chit Road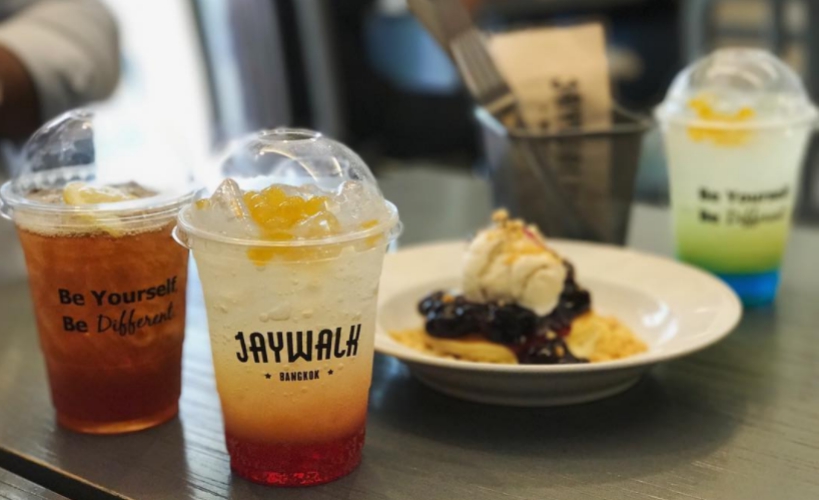 Jaywalk is a hidden treasure in the busy Phra Athit area that's just a few minutes away from the backpackers' haven of Khaosan Road. Its quiet atmosphere and large, no-fuss breakfast menu feature drool-worthy pancakes among other dishes at affordable prices, making Jaywalk the perfect place to spend your Sunday afternoon.
Order this: For those who fancy a sweet brunch, go with the strawberry Nutella pancakes and iced caramel macchiato.
Address: 90 Phra Athit Rd, Chana Songkhram, Phra Nakhon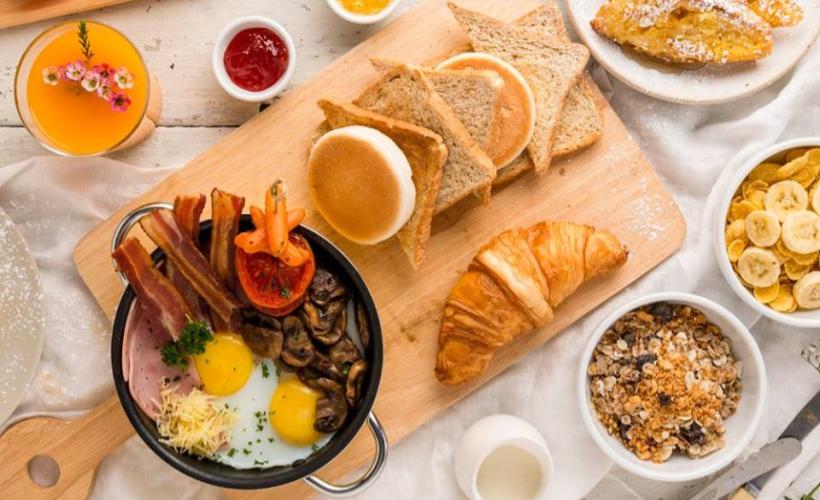 Crepes and Co. Thonglor has all the makings of a French restaurant – high loft-style ceilings, an open kitchen and plenty of windows. The restaurant has an extensive menu that boasts of 350 items, so you can find everything from French crepes with wine to Thai Penang curry and all-day brunches that feature eggs, pancakes and yoghurt.
Order this: The eggs Benedictine with salmon (comes with soft French bread) is a crowd pleaser, as is the hearty Crepe and Co. set (includes poached eggs, sausage, bacon, mushroom, tomato, asparagus and hash browns).
Address: 9/53 Community Mall, Soi Thonglor 9, Khlong Tan Nuea, Watthana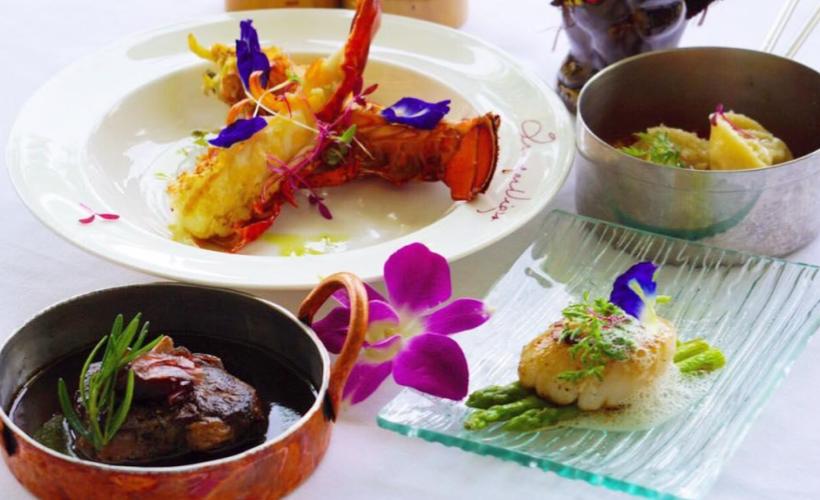 When you want to go all out and splurge on an unforgettable experience or for special occasions, this is the place. Trader Vics is a Polynesian-inspired restaurant set on the grounds of the Anantara Riverside Resort. The menu offers a full range of Thai delicacies and seafood including Alaskan crab and three kinds of oysters. Guests are welcomed with flower garlands and serenaded with live music as they enjoy their meals.
Order this: Splurge on the THB1,999++ brunch set that includes à la carte specials from the oven, abundant seafood on ice, Benihana's classic sushi and sashimi (Benihana is another restaurant in the hotel), Down South prime cuts, cured specials, local Thai favourites, a selection of cheeses, fresh salads from the rooftop garden and desserts complete with Mai Tai cocktails.
Address: 257 Charoennakorn Road, Anantara Bangkok Riverside, Thonburi
Read the original article on Zafigo
Image credit: Main