Postcard-perfect views, magazine-approved decor. 
In a place like Erossea Villa in Imerovigli, Santorini, your pictures don't need a filter. We're willing to bet #nofilter was born in Greece itself. If being pampered is your thing — especially if it's far away in paradise — you've found your next bucket-list destination.
Read also: 10 Things You Probably Didn't Know About Greece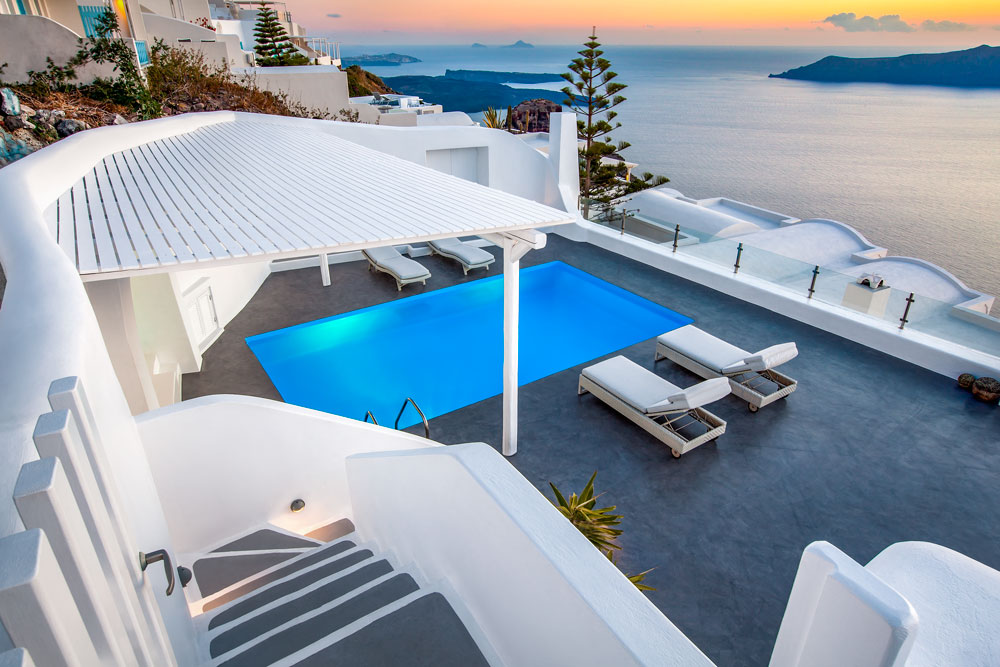 Erossea Villa is of classic Grecian minimalism: comfortable, white-washed decor, and as any top villa in the area serves up, jaw-dropping views of the Caldera and the Aegean Sea.
Being a guest here makes you feel like you're the most important guest they've ever had. You're treated to such care from the moment you step inside. We were greeted by the villa's very lovely manager Svati, who showed us around and gave us recommendations for our trip. It merits a mention that she also runs a yoga business on the island.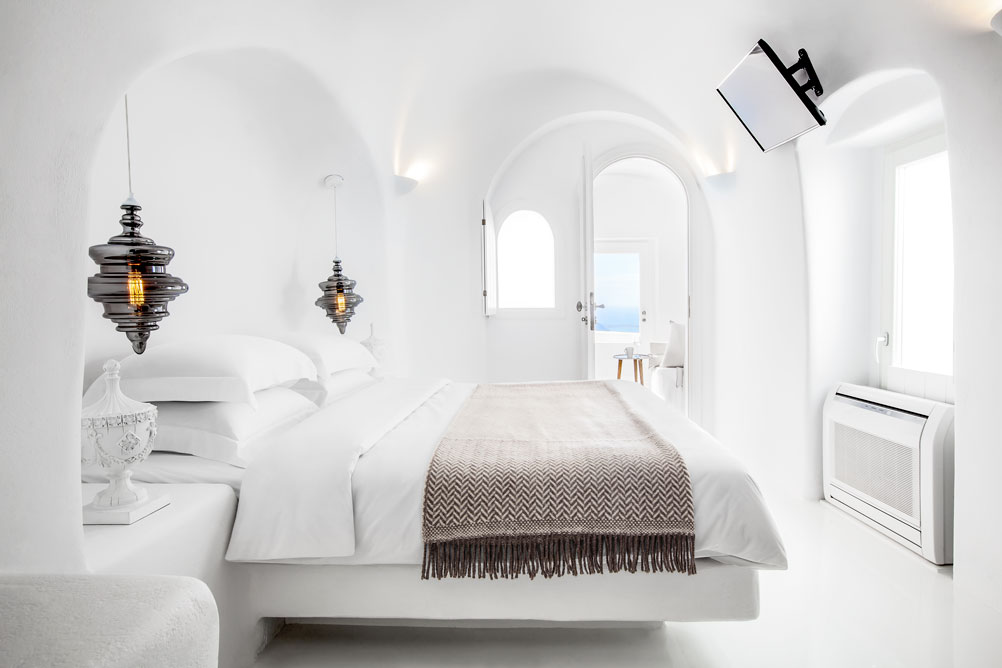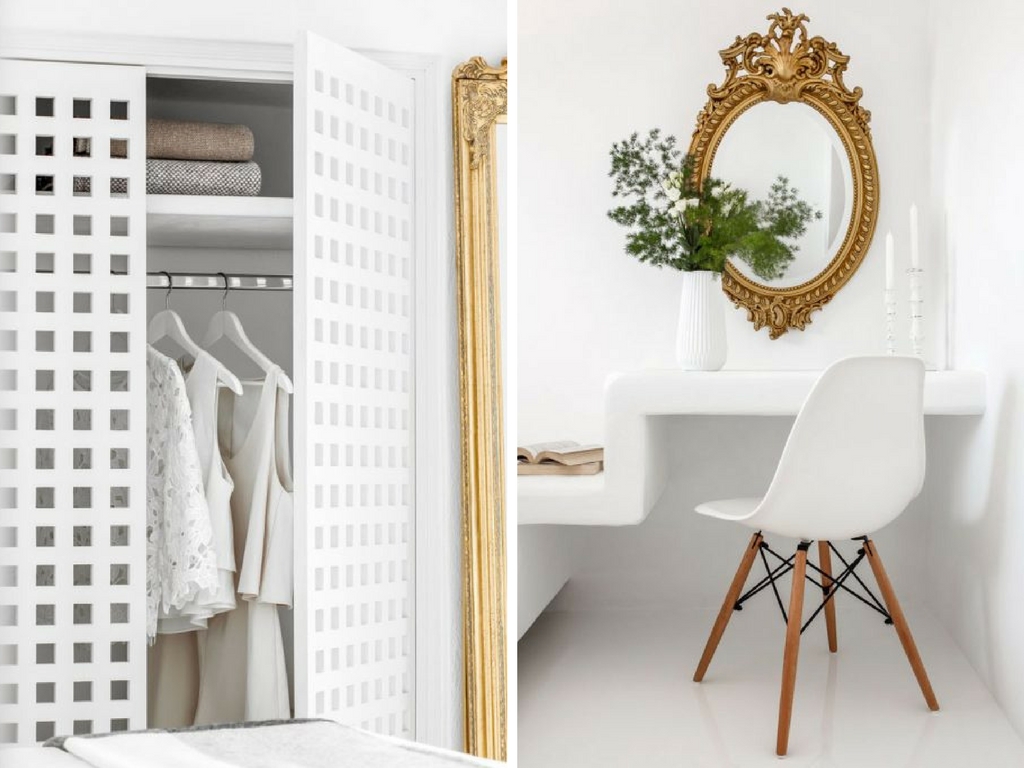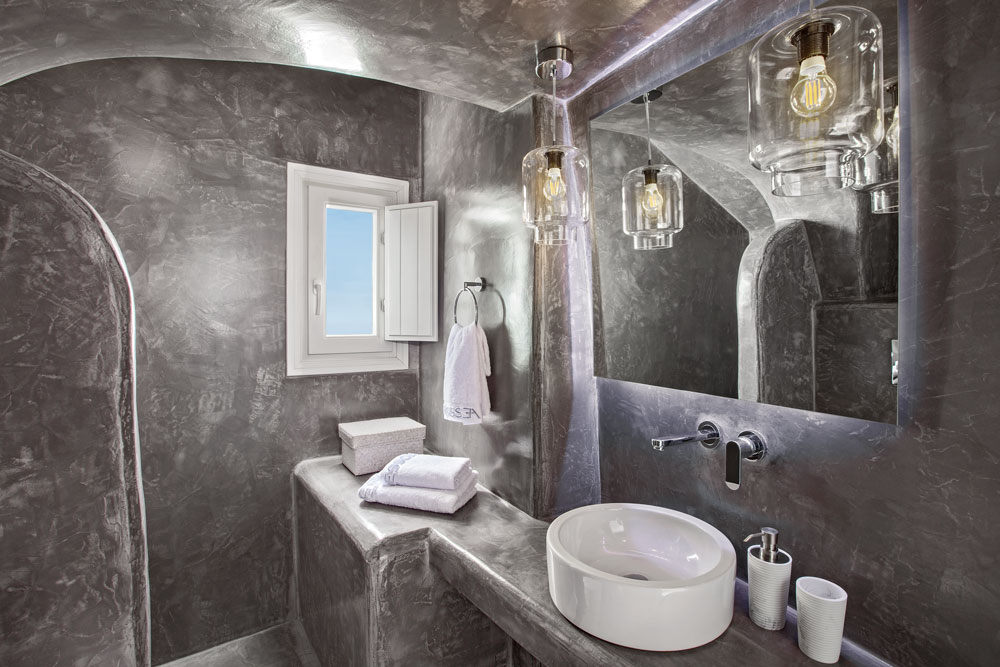 The villa takes on the idea of a "cave", with two levels and five bedrooms that very comfortably sleep up to 11 guests. The top level comprises of two master bedrooms and two bathrooms, a spacious living room and dining area, as well as an open-plan kitchenette.
Downstairs, there are three ensuite bedrooms, a charming living room, kitchen and a modest dining area. But the true draw and where days are best spent is outside, as you rest and relax on a sunbed by the heated pool. In keeping with the TLC, there's also an outdoor Jacuzzi and a Pergola-shaded lounge, and a small garden.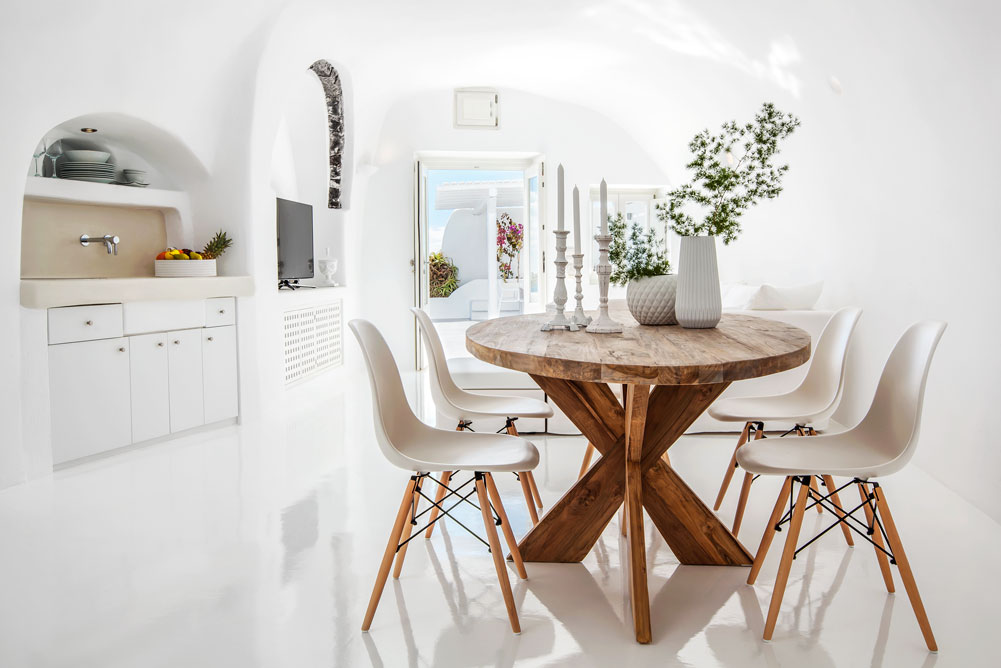 Our stay was a delight thanks to breakfast in bed inclusive of stays, best enjoyed as you glance out at the saturated blue sea, a juxtaposition against the white interiors. The housekeeper Claudia, cooks an excellent breakfast that you can select off a menu the night before, at any time in the morning you wish.
Speaking of staying in, there was, to our surprise, Netflix! Between movies and complimentary Nespresso, we never wanted to leave the comfort of Erossea Villa.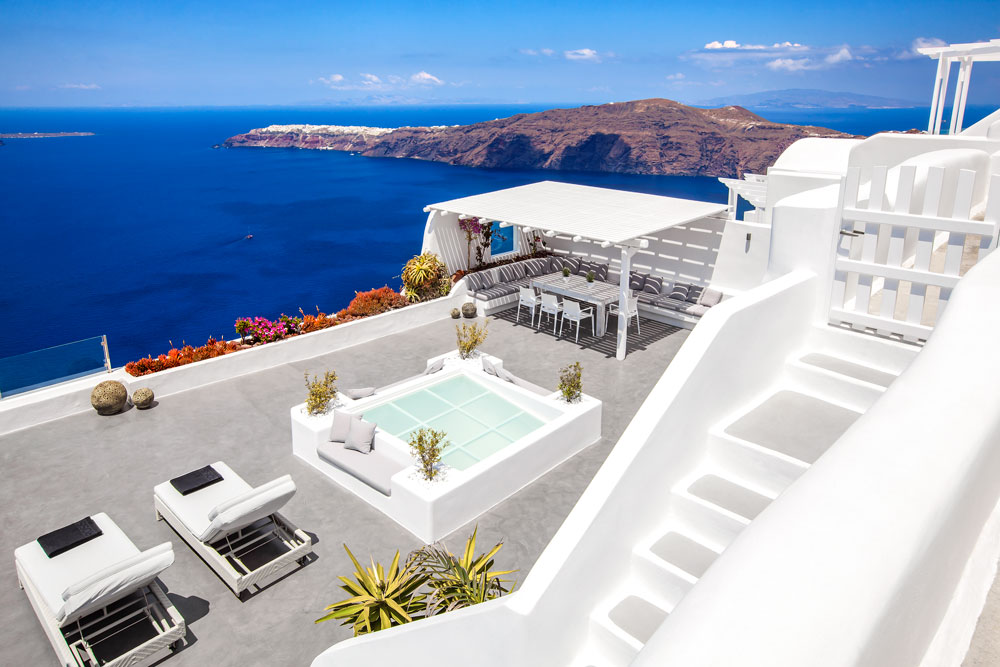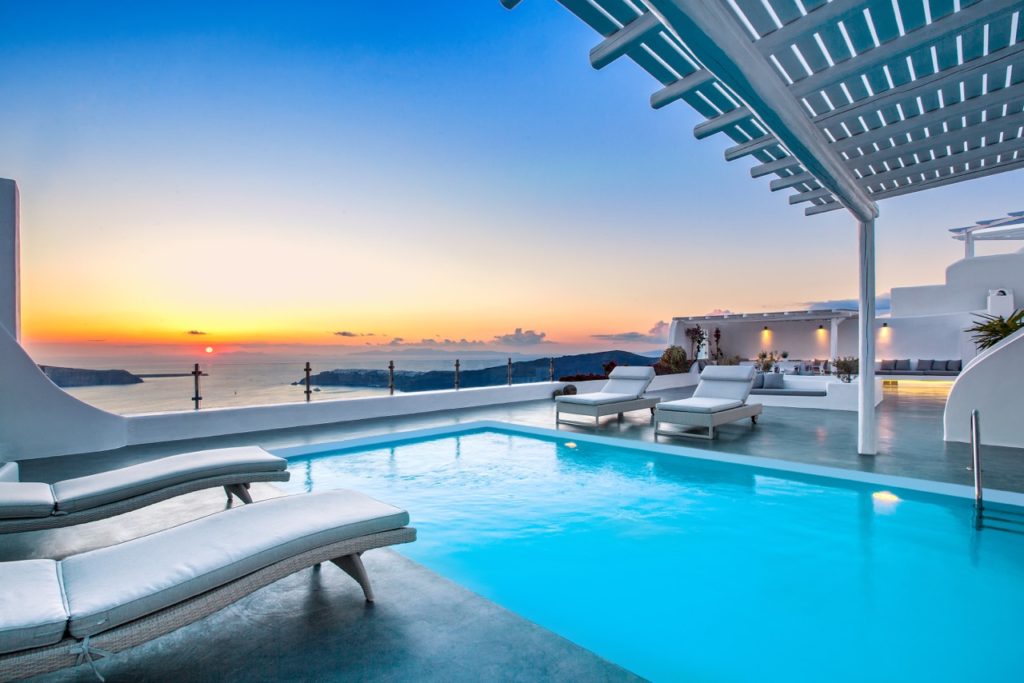 Good to know:
The best time to travel to Greece is during the spring/early summer months between mid-April to mid-June, as well as autumn from September to mid-October.
There is a famous restaurant called Avocado just opposite Erossea Villa.
Nomad rating: 5/5
Most memorable: Staying at the best location in Santorini, in a villa located on the highest point of the Caldera.
Recommended for: Families and groups.