Koh Samui will always be a hot destination (pun intended) and it's not hard to see why. The island needs no introduction but just in case you need to refamiliarise yourself with the white-sand beaches and cultural sights, here are guides on where to go and why and all the delicious food to try. Samui is popular among families and honeymooners for being just a few notches quieter than its sister island Phuket.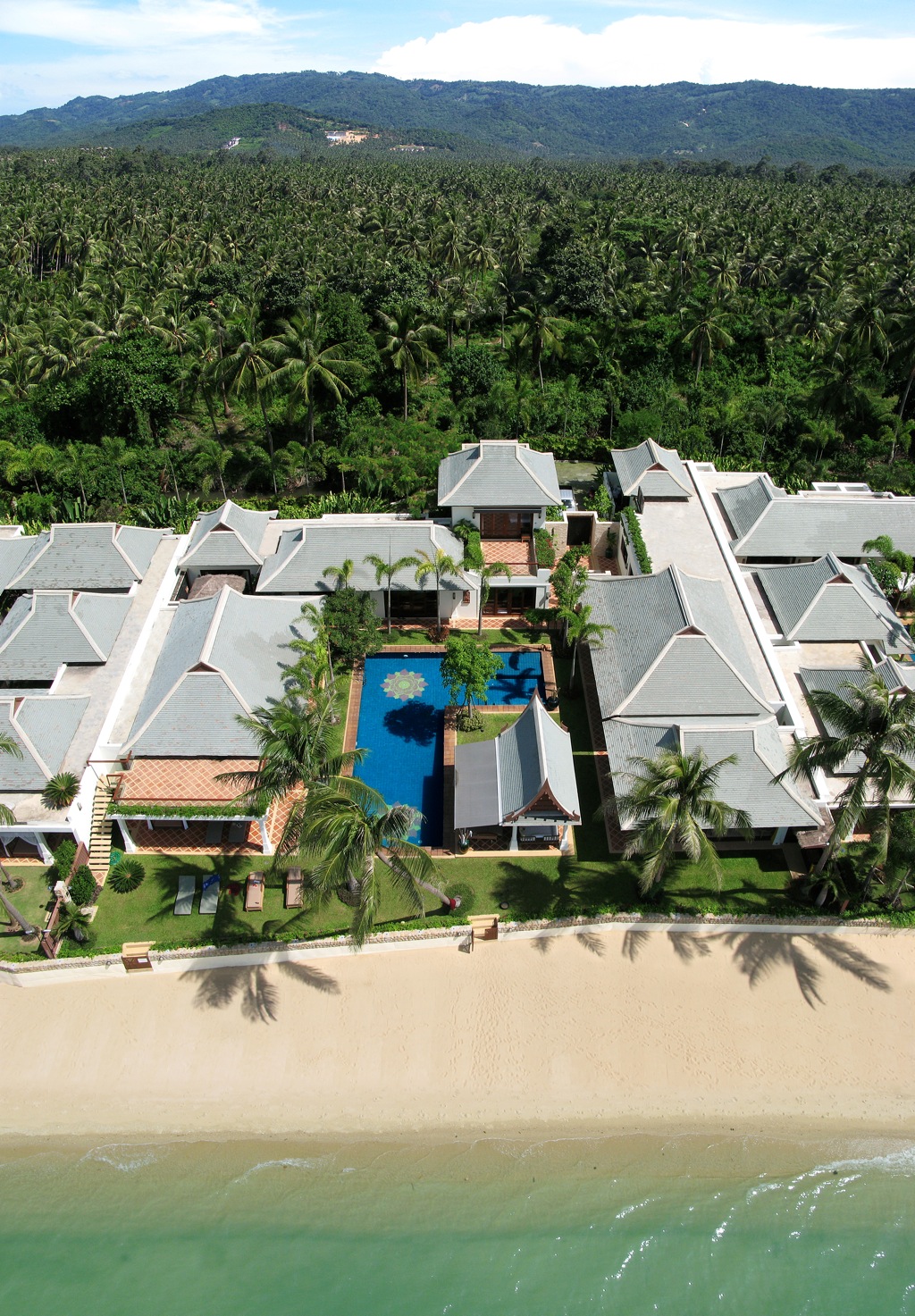 With the pristine Mae Nam beach right at the doorstep, and the perfect location for peace and quiet, Miskawaan Luxury Beachfront Villas are perfect for groups. 2- to 7-bedroom villas are spread out along the complex, and can be booked for one entire stay for up to 68 people. The villas are linked together by manicured lawns and white-sand shores, with a pool in each villa to keep guests busy. At-the-ready service with 3 to 4 staff per villa gives Miskawaan a new standard of luxury!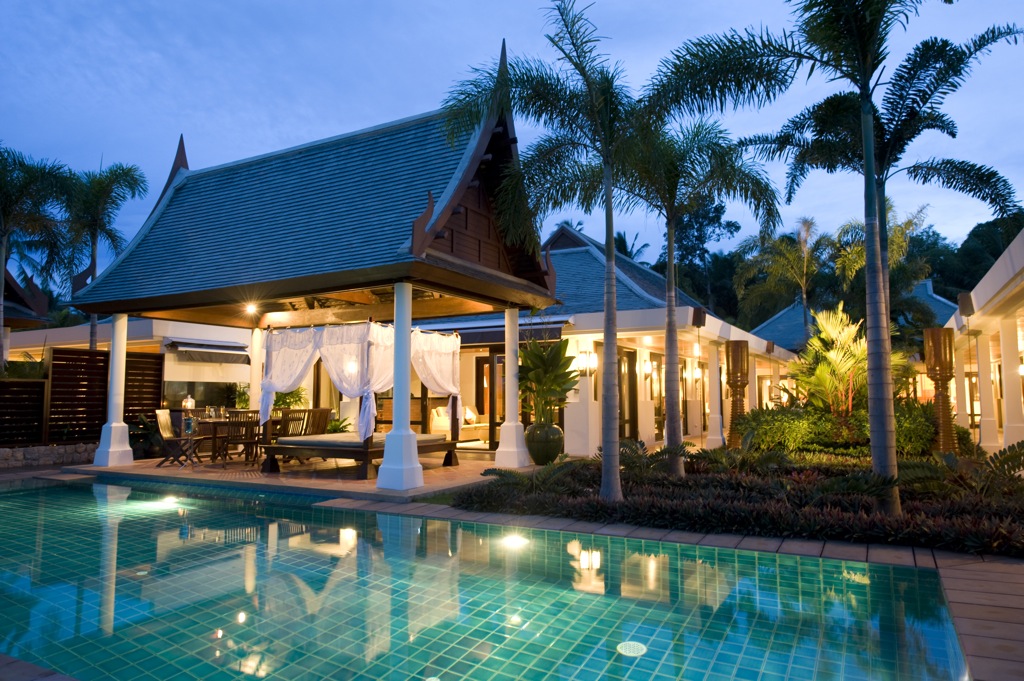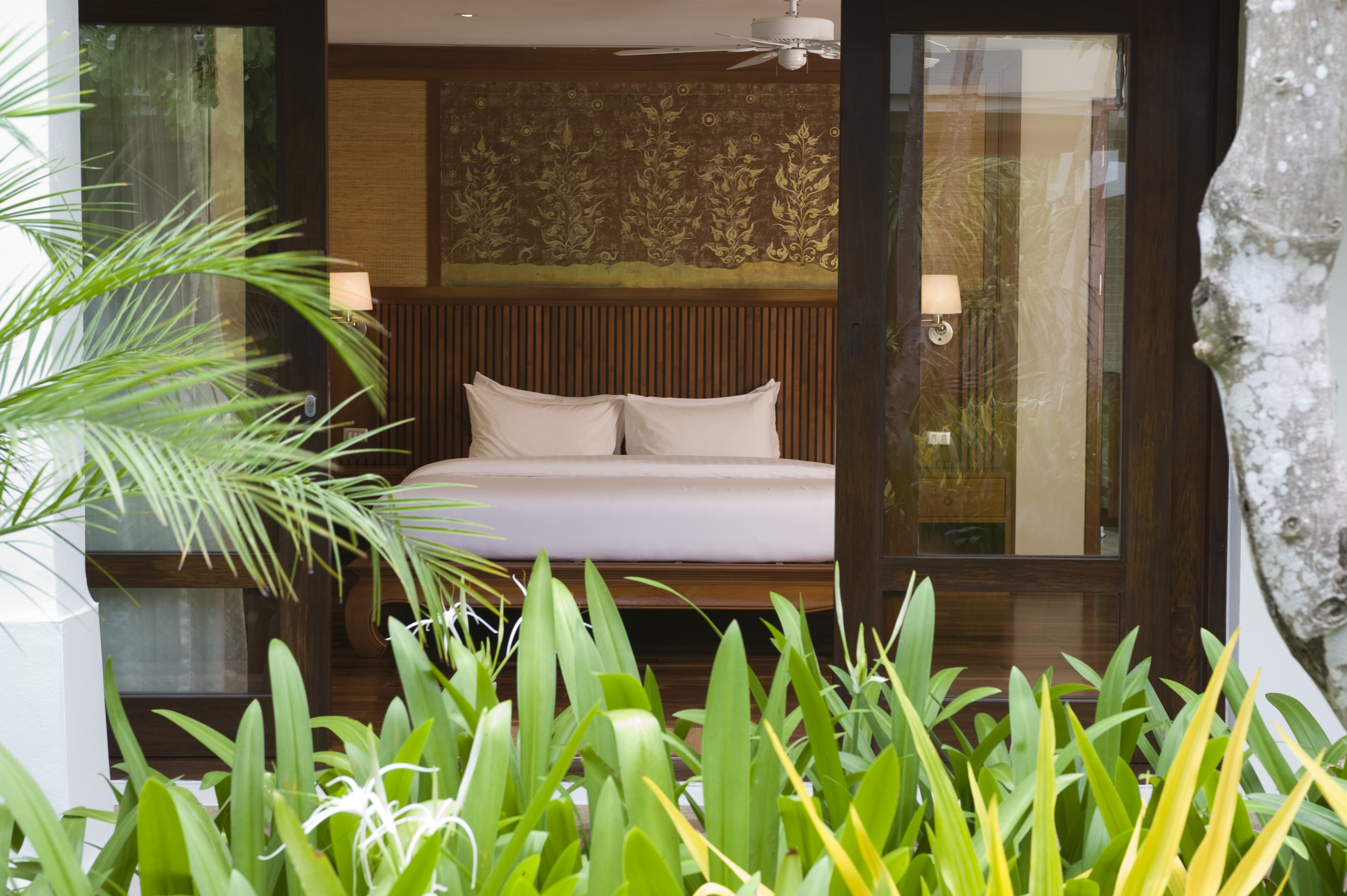 The villas: All the residences are named after flowers; Acacia, Bougainvillea, Champak, Lotus, Waterlily and Frangipani.  Kids can share rooms with bunk-beds in villas, while parents are just nearby in the master rooms. All rooms are right next to and facing each other, with the central pool as the main focal point. Parents need never worry about their kids having fun and running around, while they themselves take advantage of the warmth by the outdoor sala.
Miskawaan's decor favours traditional Thai with dark wooden floors and carved detailing. Some rooms have personal outdoor showers and some bathrooms are larger than overs, with a dry dressing area and his and her sinks. The Master Rooms have the best sea views, where the sound of the crashing waves help you sleep and wake up in the morning.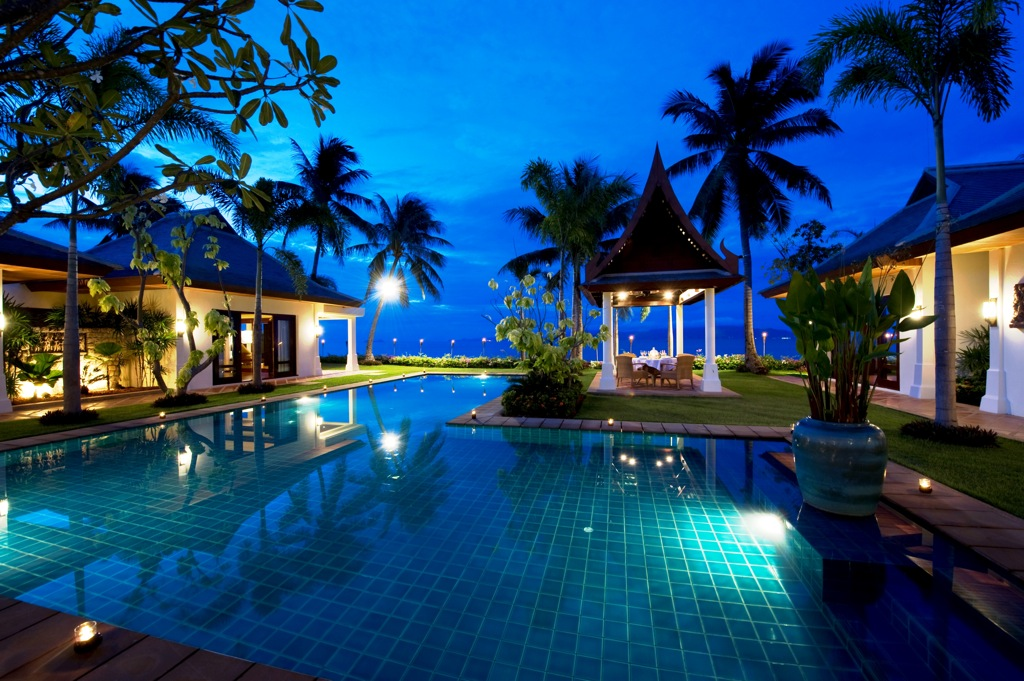 What to do: 
Enjoy having your own pool. Each villa has its very own pool, fringed by trees, sun loungers and umbrellas. We like that the child-friendly villas make it easy to enjoy your vacation while the kids have their own fun.
Have a spa day-in. You may want to sink into Egyptian-cotton sheets for a long nap, but we enjoyed having masseuses over for massages at the shaded outdoor patio. Miskwawaan does not have their own spa but work closely with some of the best massage parlours to arrange for in-villa spa treatments.
Take long walks on the beach. Enjoy quiet walks along soft sand of Miskawaan's private beach, where further down you'll find a number of beach bars and cafes. With determination, you can even make it all the way to W Samui near the tip, for sunset cocktails with magnificent views.
Dip your toes in. The sea was quite shallow which made early morning and evening dips very inviting. At sunrise, we enjoyed laying back on the beach and soaking in the view.
Make a day of it. Miskawaan can also arrange for water sport activities such as jet skiing, kite boarding, deep-sea fishing and boat charters should you choose. There are also kayaks and paddleboards available on-site.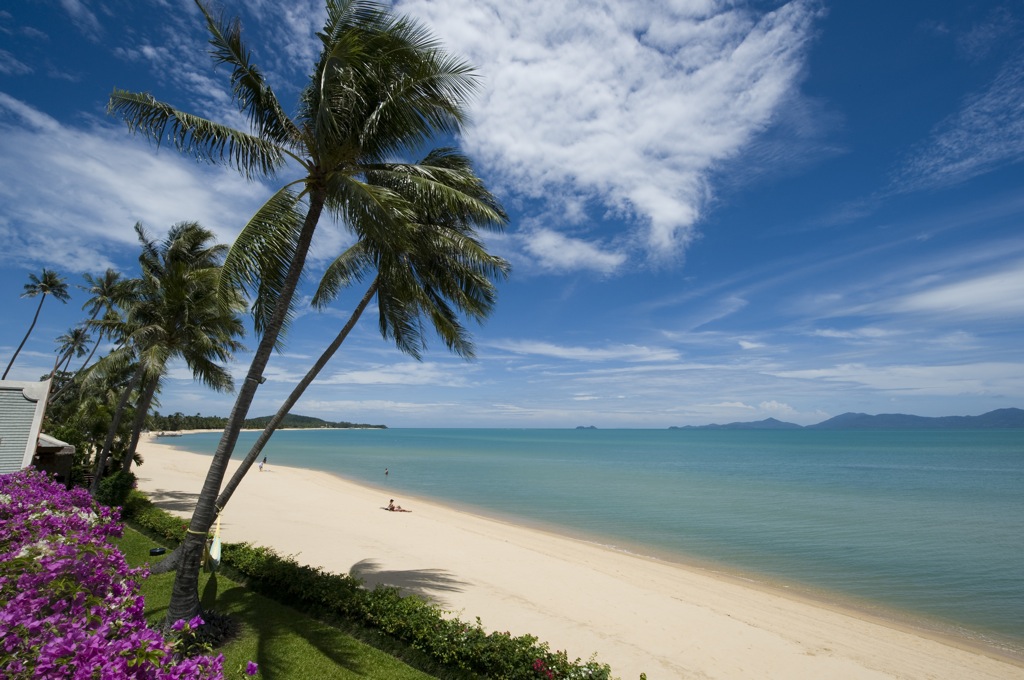 Good to know: The villas have chefs and a homey dining room in each, as well as outdoor dining areas, but no stand-alone restaurant. We loved the food served at Miskawaan, especially the duck curry, but you can also find cheaper eats at cafes on either sides of the beach.
With town some 15 minutes away, plan a fun night out with the help of the villa staff who can arrange your transportation and give you recommendations on where to go. We recommend ark bar (but only if you think you can survive a rave on the beach!) and front seats to a ladyboy show (when in Thailand, right?) at Starz Cabaret, one of Thailand's best.