Ladyboys, also known as Kathoey, are the unofficial third gender in Thailand. Because we know you want to know where to go (that's a bit of a mouthful), we sought out the best of the best. And remember, she works hard for the money, so hard for it honey (no pun intended), so you'd better tip her right – nothing less than 100BHT will do.
#1 Looking for the prettiest kathoeys?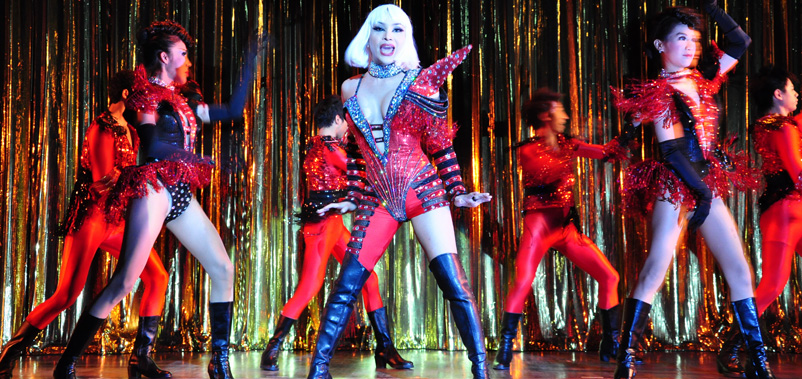 Where: Simon Cabaret, Kathu District, Phuket
Why: Kathoeys aren't 'natural' beauties, if you know what we mean, but with a little make-up and er, some other works, they transform into some of the most gorgeous ladies you'll ever see. The creme de la crop can be found in this overly grand amphitheatre. Oh, the show still includes a couple of male dancers, but no one really goes for the (all)-male attraction anyway. Magic Mike, who? Yawn.
What to expect: Wait for it – a rather large transvestite graces a lucky guest seated somewhere in the middle of the first row, rubbing her bosom in their face before planting a big lipstick-leaving kiss on their forehead.
#2 You just want the company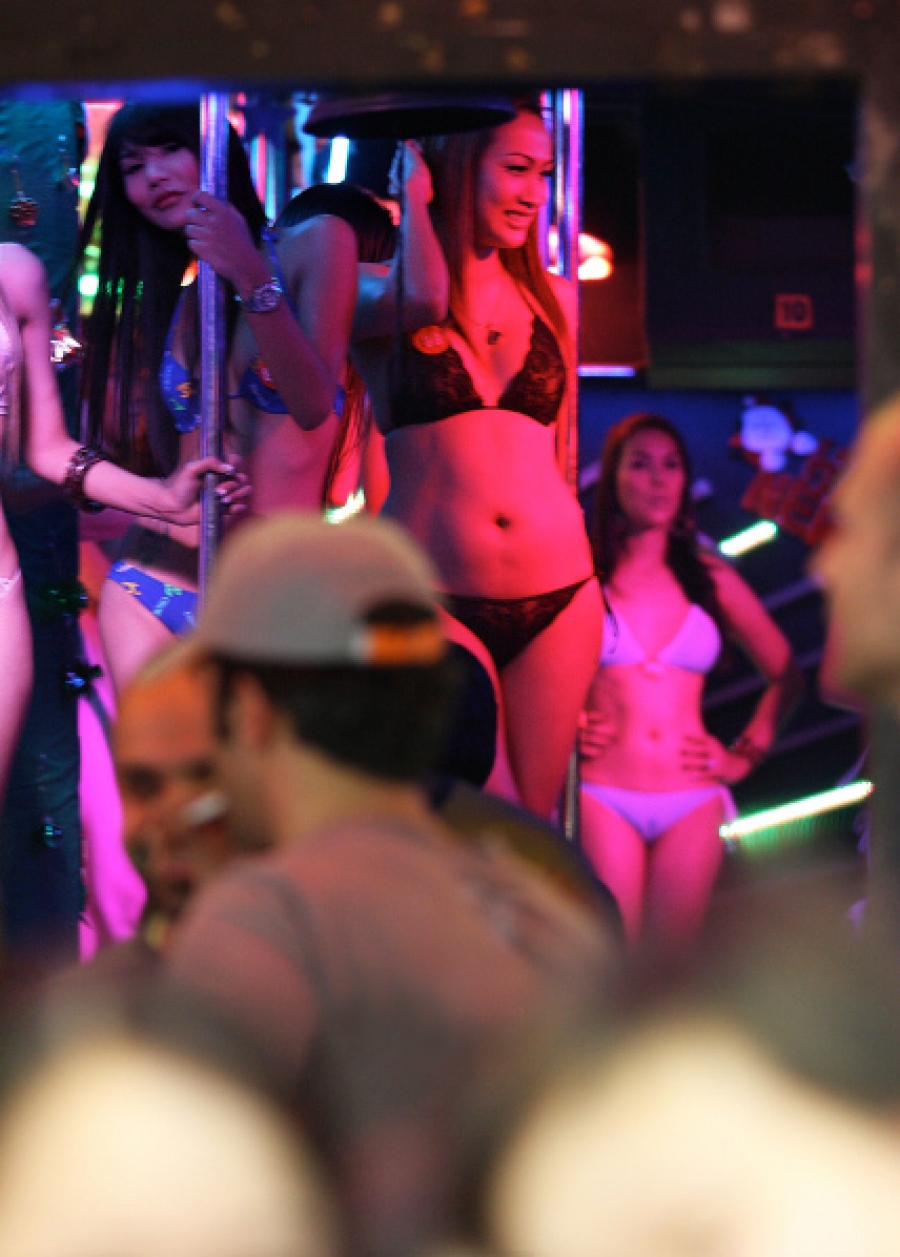 Where: King Castle III, Patpong, Bangkok
Why: The kathoeys here speak good English – thanks to the plethora of tourists, so it's not just easy, but actually enjoyable to hold a decent conversation with one. Perhaps they're just looking for someone to talk to – the kathoeys here aren't as pushy ("siiiir, take peecturree?") and need just a drink or two at your expense, of course, to get the conversation flowing.
What to expect: Because we know you're already wondering (or planning?), all kathoeys here are fully-fledged girls (as in post-op). So there you go.
#3 Just for laughs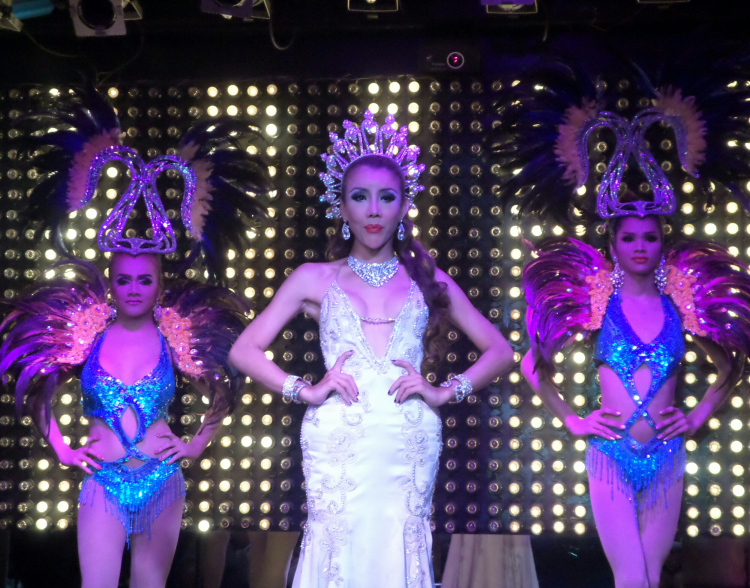 Where: Starz Cabaret, Chaweng Beach, Koh Samui
Why: While most ladyboy shows tend to single out members of the audience, you won't need to avoid eye contact when you see the performers scanning the crowd for their next victim – interactive comedy is part and parcel of Kathoey comedy after all. At Starz, the kathoeys also like to pick on each other as well, in a comedic way, we mean.
What to expect: Some performers are so shockingly talented that their acts are hyped with back-up dancers, while the lesser talented ones go solo with wobbly dance moves.
#4 The glitz and the glam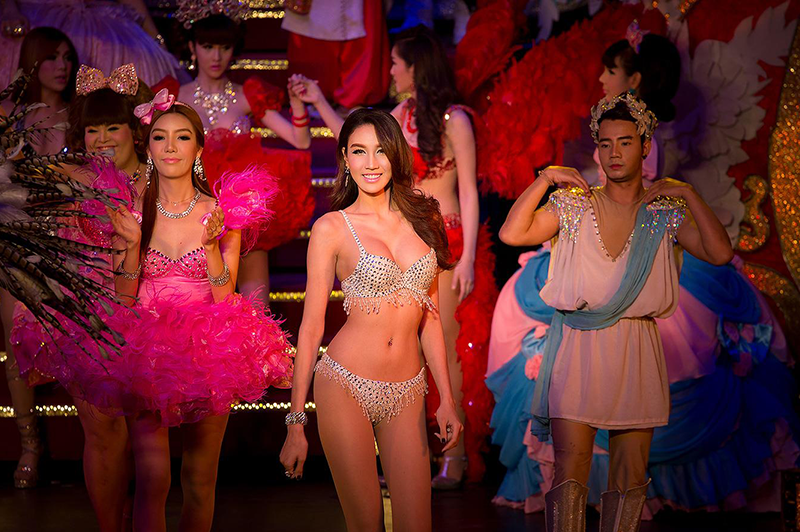 Where: Aphrodite Cabaret Show, Kathu District, Phuket
Why: Flashy from the get-go, Aphrodite is hard to miss; a large ship-like structure that houses a 950-seater theatre and two huge restaurants. Aphrodite's acts are comparable to that of Simon's Cabaret with one exception: the storyline doesn't make much sense and can leave the crowd feeling confused. Because you're there for the storyline, right?
What to expect: During the crowd-favourite Ricky Martin number, a busty Kathoey invites a male audience member up on stage. All in good (and slightly embarrassing) fun.
#5 A bar to call 'home'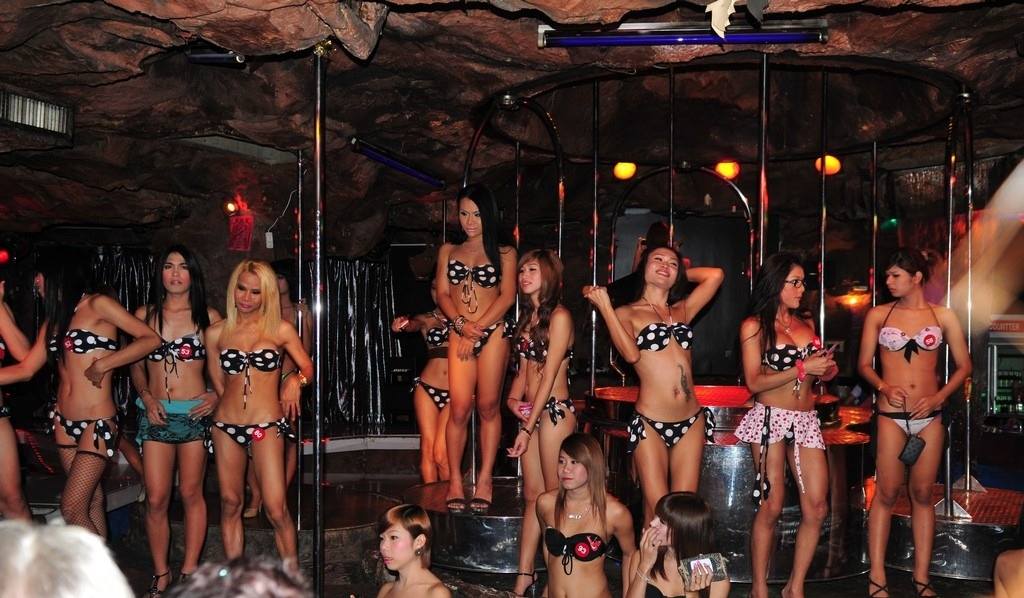 Where: Cascade GoGo Bar, Nana Plaza, Bangkok
Why: Sure there's Calypso Cabaret at Asiatique (pssshhhh tourists), but if you're not looking for a grand show and the seedy underbelly of Bangkok beckons, Nana Plaza is your best bet. Behold Cascade, where everybody knows your name – unless you'd rather give out a fake one. Cascade has its regulars who frequent the bar for its stunning ladyboys. There's something, or rather someone, for everyone – from taller, more athletic bar staff to Japanese-schoolgirl type pole dancers.
What to expect: Some of the more popular kathoeys posses a bit of a diva-like attitude – nothing the bar's clientele of wealthy Japanese and Korean tourist can't handle apparently.
#6 Where Hollywood comes alive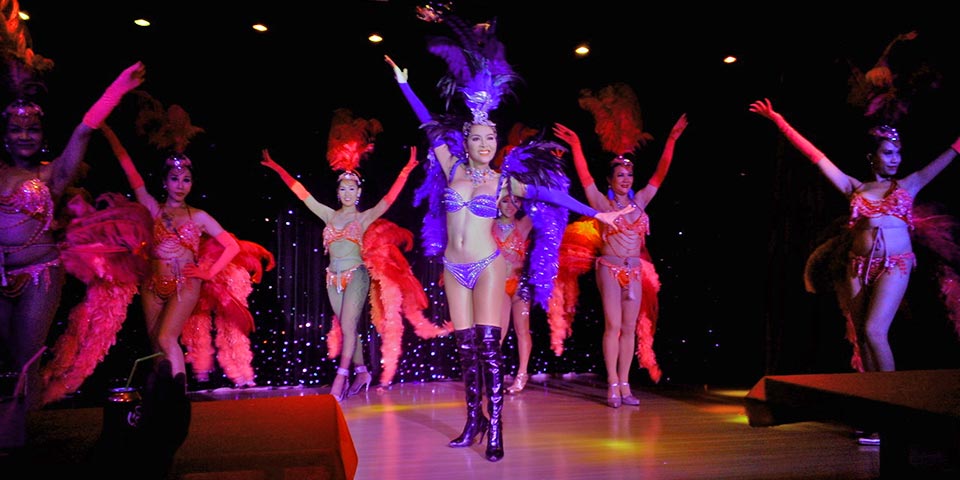 Where: Moulin Rose Cabaret Show, Bangla Road, Phuket
Why: According to their website, shows are suitable for children, but we'll let parents be the judge of that. If your kids are fans of Beyoncé and Whitney Houston, why deny them the privilege of watching a (freakishly similar) cover-show? Not to be misunderstood as 'covered-show', some acts do contain a little nudity.
What to expect: Shows take place in a small room and are therefore intimate – performers often mix with guests and even make jokes at your expense. We hope your kids aren't criers.
Do you love Thailand long time? Let's get this show on the road.