This week's forecast? Cloudy with a chance of bizarre.
#1 Why Fly a Plane When You Can Fly a Jetpack?
Who: Ex-fighter pilot Yves Rossy, better known as Jetman, and parachuter Vince Reffet.
Where: In a formation around an Emirates-owned Airbus 1380.
What: When travel, luxury and stunts come together, you get this: two pilots flying above the Dubai skyline. Just as impressive is the videography that went into shooting the video; they can't have budgeted for more than one or two takes. Next to the gigantic aircraft, these stuntmen look like birds in the sky. Watch and see for yourself!
#2 What are Those UFO Clouds Over Cape Town?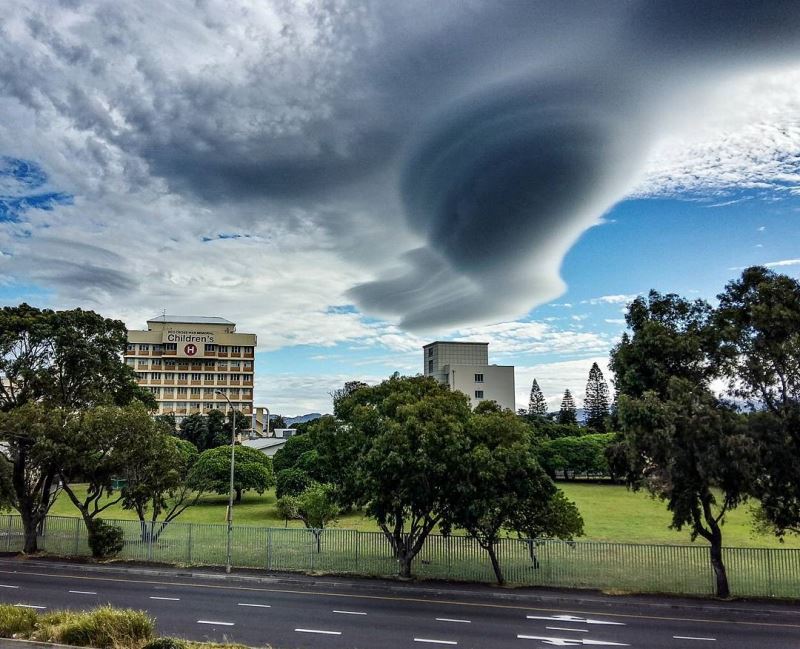 Who: Thousands of people reported seeing UFOs on Sunday.
Where: Over Table Mountain in Cape Town, South Africa.
What: They weren't actual UFOs clearly (for now, at least), but as it turned out, the strange structures were nothing more than fluffy clouds. They're called lenticular clouds and apparently the product of stable air over mountain ranges. Instead of air rising upwards, the cold, dense air descends, thus forming this topic of non-speculation. Mystery solved.
#3 And What About the Cloud Tsunami in OZ??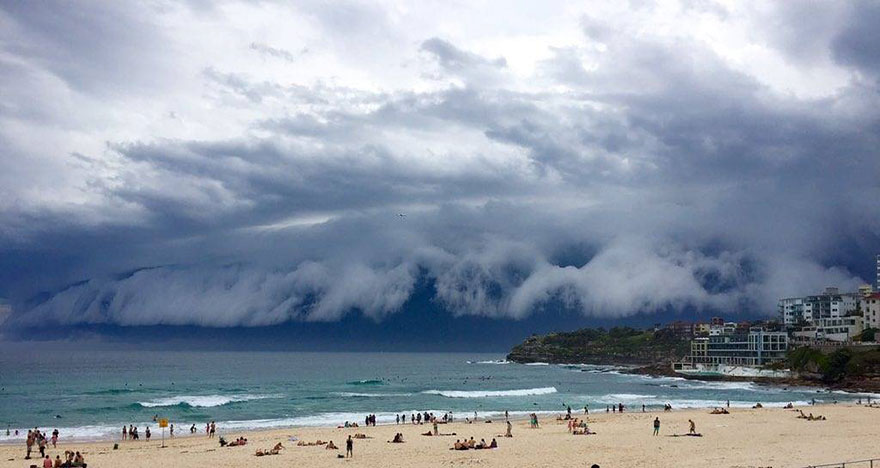 Who: Thousands of people reported seeing a tsunami in the sky last Friday. Including Guy Sebastian (remember him?) who posted this shot on his Instagram.
Where: Bondi Beach in Sydney, Australia.
What: The massively long wave-looking cloud turned out to be just that; a massively long wave-looking cloud. Known as a "shelf cloud", it's created by a cold outflow from a thunderstorm that lifts up moist air very abruptly. When the rain starts to fall, it drags the moist air with it horizontally.
#4 The Biggest Aircraft Now Has 615 Seats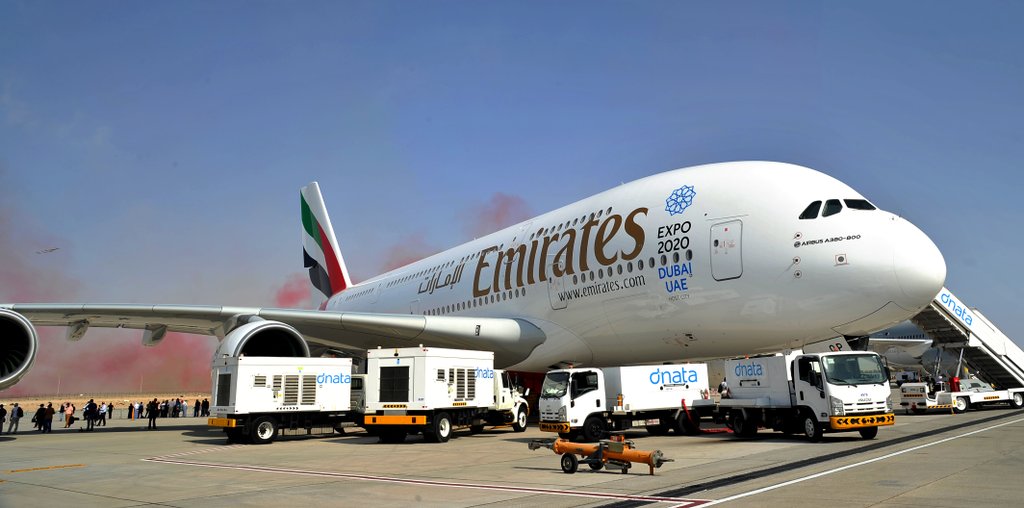 Who: 615 passengers, excluding the flight crew.
Where: The Emirates new Airbus A380 outfitted with 615 seats.
What: Move over Air France, 615 seats is the new 538 seats. Four engines, two floors of seats and the capacity to fly a small town from Dubai to Copenhagen, Denmark starting in December. With decreased leg-room and shower facilities in first-class, the aircraft now comfortable fits in 58 business-class seats and 557 in economy. But believe it or not — more seats can still be added in.
#5 Let's Go to Lombok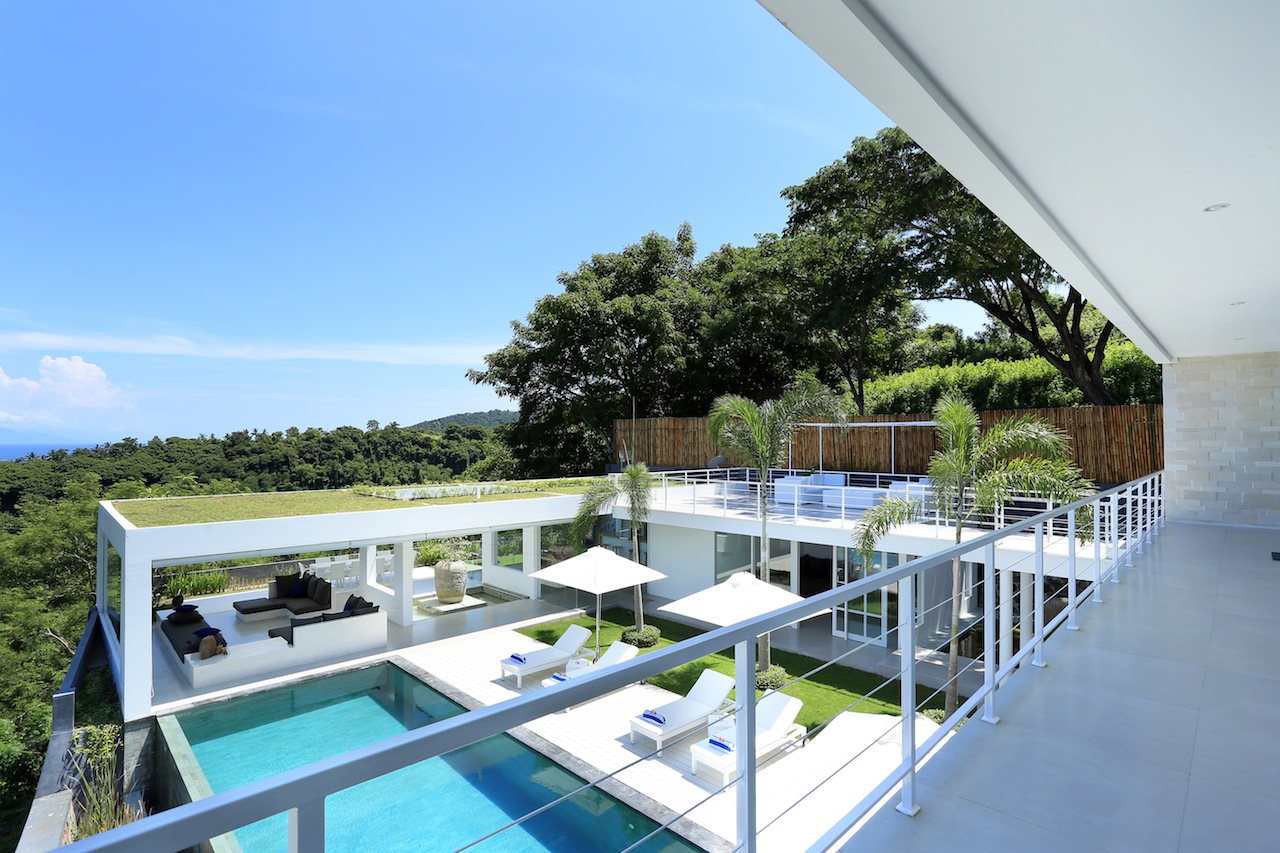 Who: Travellers looking for a 5-bedroom villa with amazing views to boot.
Where: Villa L Lombok in Senggigi, from USD580 per night with a two week minimum stay.
What: All bedrooms are en-suite, air conditioned and spread out across two adjoining units. The main villa houses two fountains, a TV room, indoor dining and living rooms, a kitchen and a 10m outdoor infinity pool. The other unit comes with additional living and dining rooms, a kitchen and an 8m infinity pool of its own. To top it all off, the villa ups the game with an exclusive 20m freeform swimming pool that is flanked by a gazebo and tropical trees