While relatively unknown outside Sri Lanka, Geoffrey Bawa (1919 – 2003) changed the face of Sri Lankan architecture (and the profession in general) pioneering one of our favourite styles – Tropical Modernism (shocker I know). While his practice dominated the Sri Lankan architecture scene of the late 60's and 70's, his works stand the test of time and remain sensual, verdant and exotic, setting the precedent of what innumerable modern day resorts try to emulate. For the Luxe Nomad, exploring his legacy is both a mission and indulgence in the Sri Lanka that dreams are made of – so dream nomad, dream.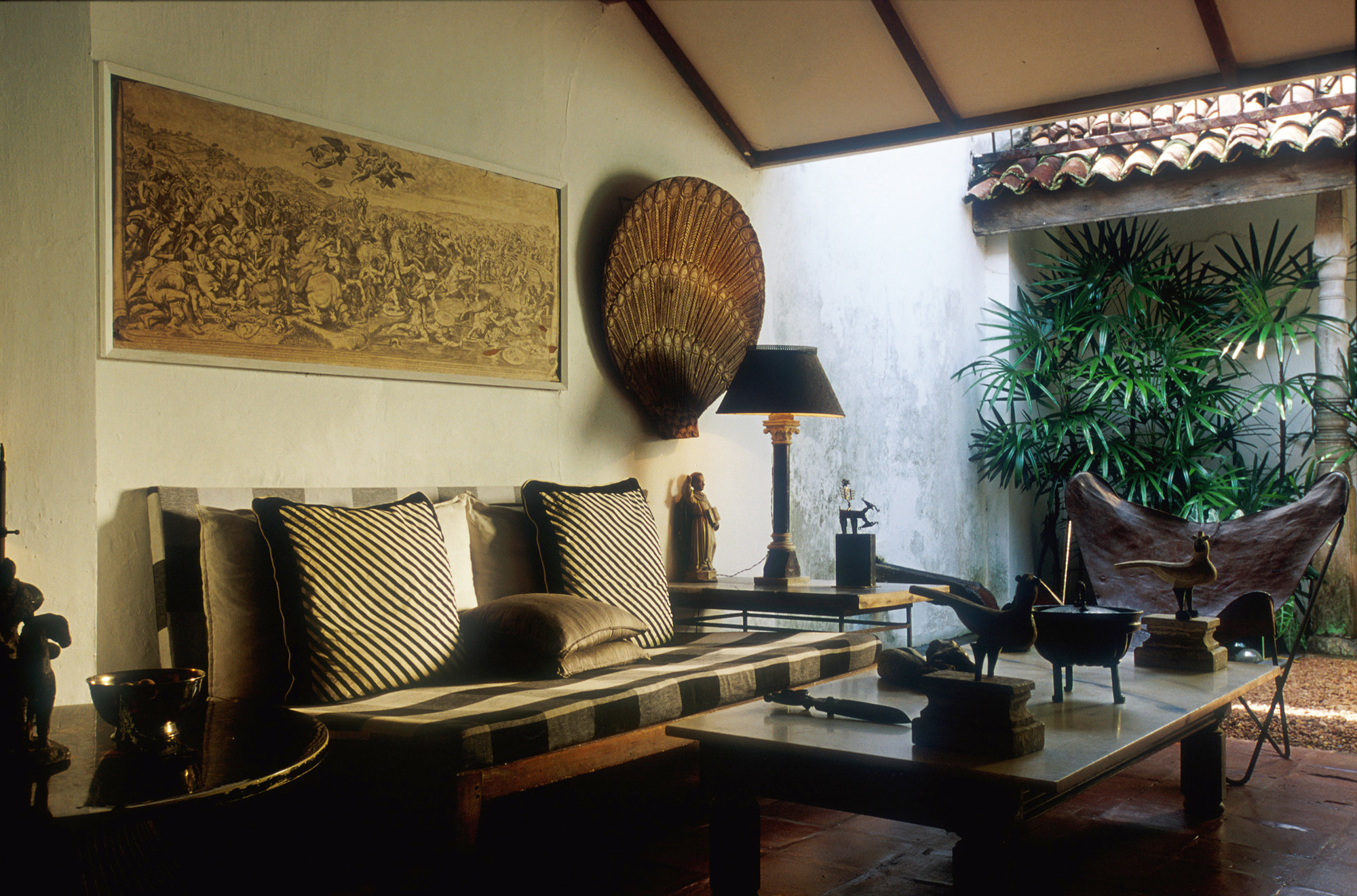 All roads lead to Rome Colombo, or flights for that matter, so before you hightail out of the capital, don't miss a few of Bawa's gems including his former residence. Open for tours daily, if you contact the Geoffrey Bawa Trust (which acts as an archive of the late architect's work and supports young, local architects) and let them know what a huge fan you are, the residence is available for overnight stays. You're welcome.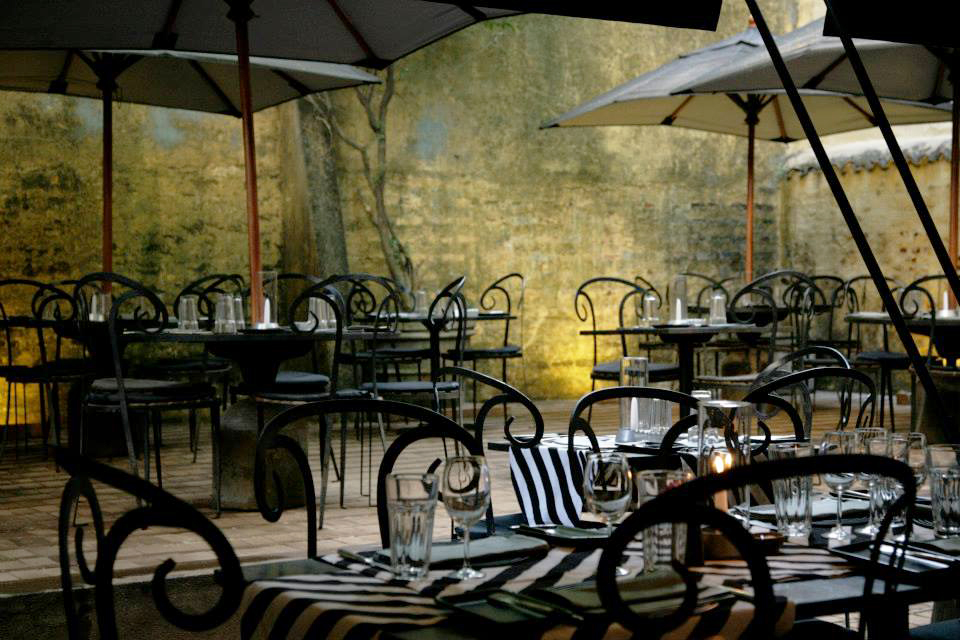 The hot-spot of everything cool in Colombo, Paradise Road is an all-in-one artisan boutique, gallery and café owned by Shanth Fernando (who also happens to own a few hotels around the country). The former design offices of Bawa, Fernando has converted the space into a lively, go-to showcase for emerging Sri Lankan designers and artists, and whether it's a cup of Ceylon tea or local art-piece you want, head here. Bonus? Designer-cool runs in Fernando's family. Not to be outdone by their father, daughters Annika and Saskia (who are both designers) share the Saskia Fernando Gallery, which besides displaying some fantastic contemporary Sri Lankan art, houses PR – the first fashion concept store in Sri Lanka. Definitely worth a drop in.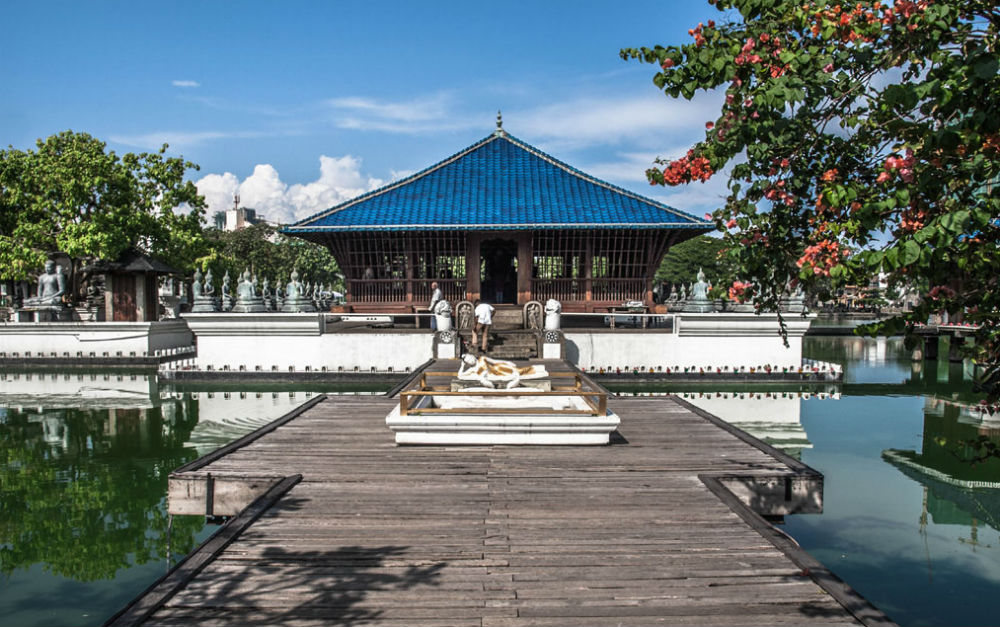 While definitely on the tourist trail, few are aware that Bawa was the man behind the redesign of this Buddhist temple that sits in the middle of Beira lake. We say redesign because the original sunk! With super clean lines and that classic, tropical modern feel that made him famous, it's hard to believe it was built in the 70's. The numerous Buddhas that line the waters edge are a classic photo op, and one not to pass up.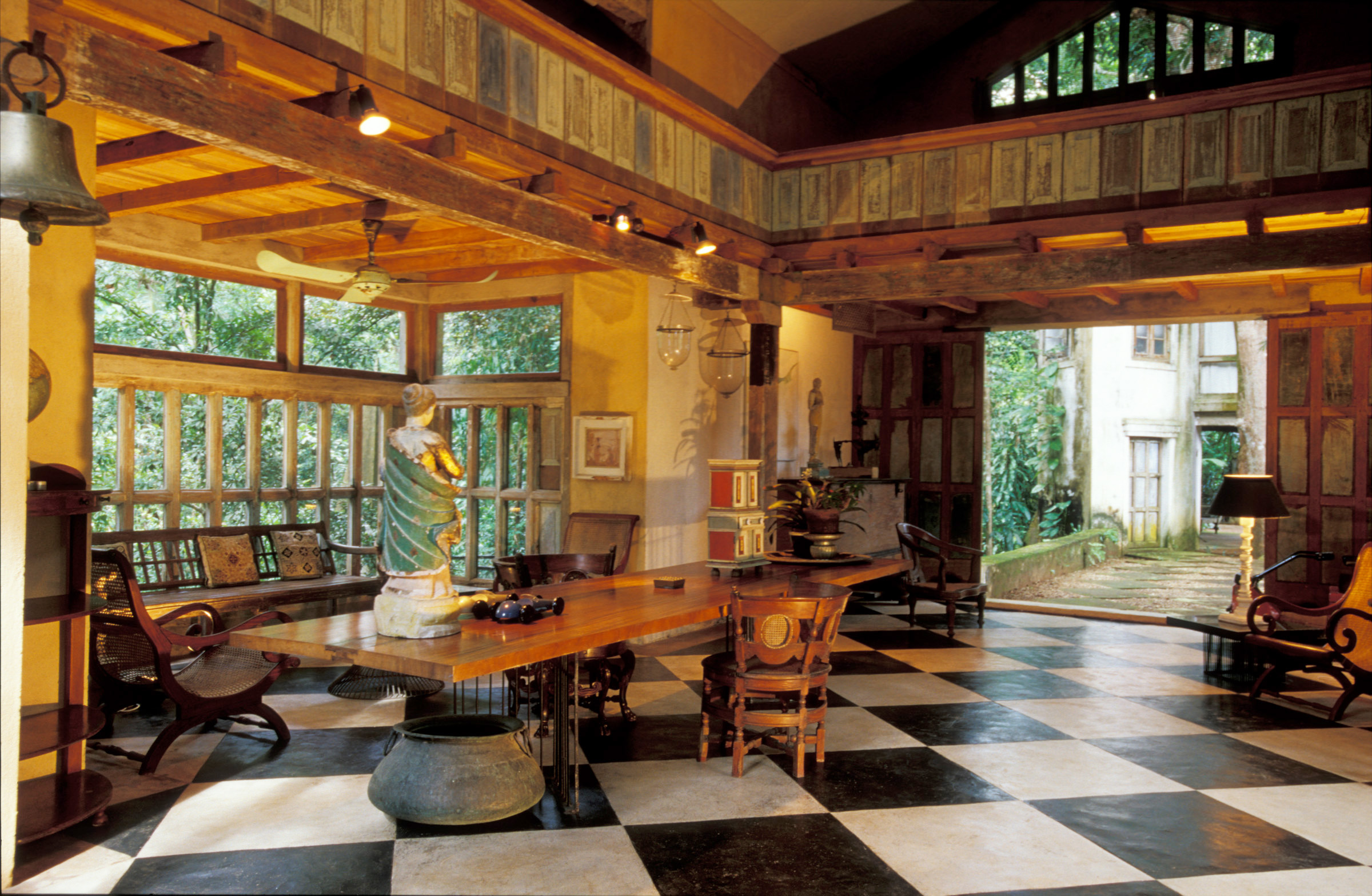 Head 90 km South of Colombo to Bentota where you'll find Lunuganga – the Alpha and Omega of Geoffrey Bawa. What started as his first country residence in 1947 before deciding to practice architecture (he was first a lawyer), Lunuganga remained his experimental muse – playing with light, structure and space and exploring architectural ideas – up until his death in 2003. The gardens are now public, and the estate (with only 6 rooms available) is run as a boutique hotel – only bookable (again) through the Geoffrey Bawa Trust.
Brief Garden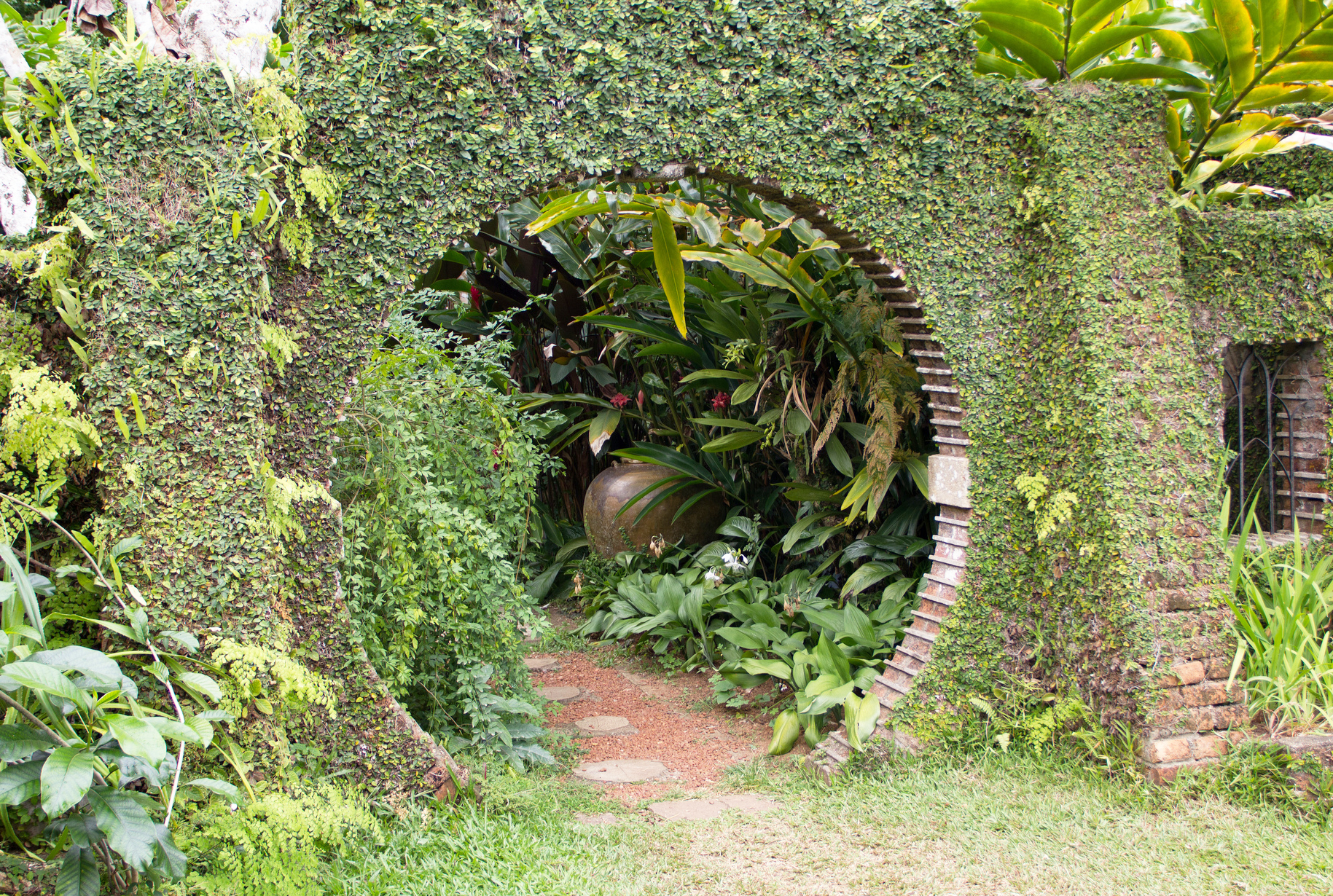 Heading 10 km inland from Bentota you'll find the Brief Gardens. Actually designed and developed by Geoffrey Bawa's older brother Bevis, this tropical sanctuary is definitely worth a half day or so exploring the tropical foliage native to Sri Lanka and the indoor-outdoor pavillions that make for a super chill (and romantic) lazy day. Featuring many of Bawa's own sculptures, along with Australian artist Donald Friend's, the gardens make for a perfect half-day combo with Ambalangoda.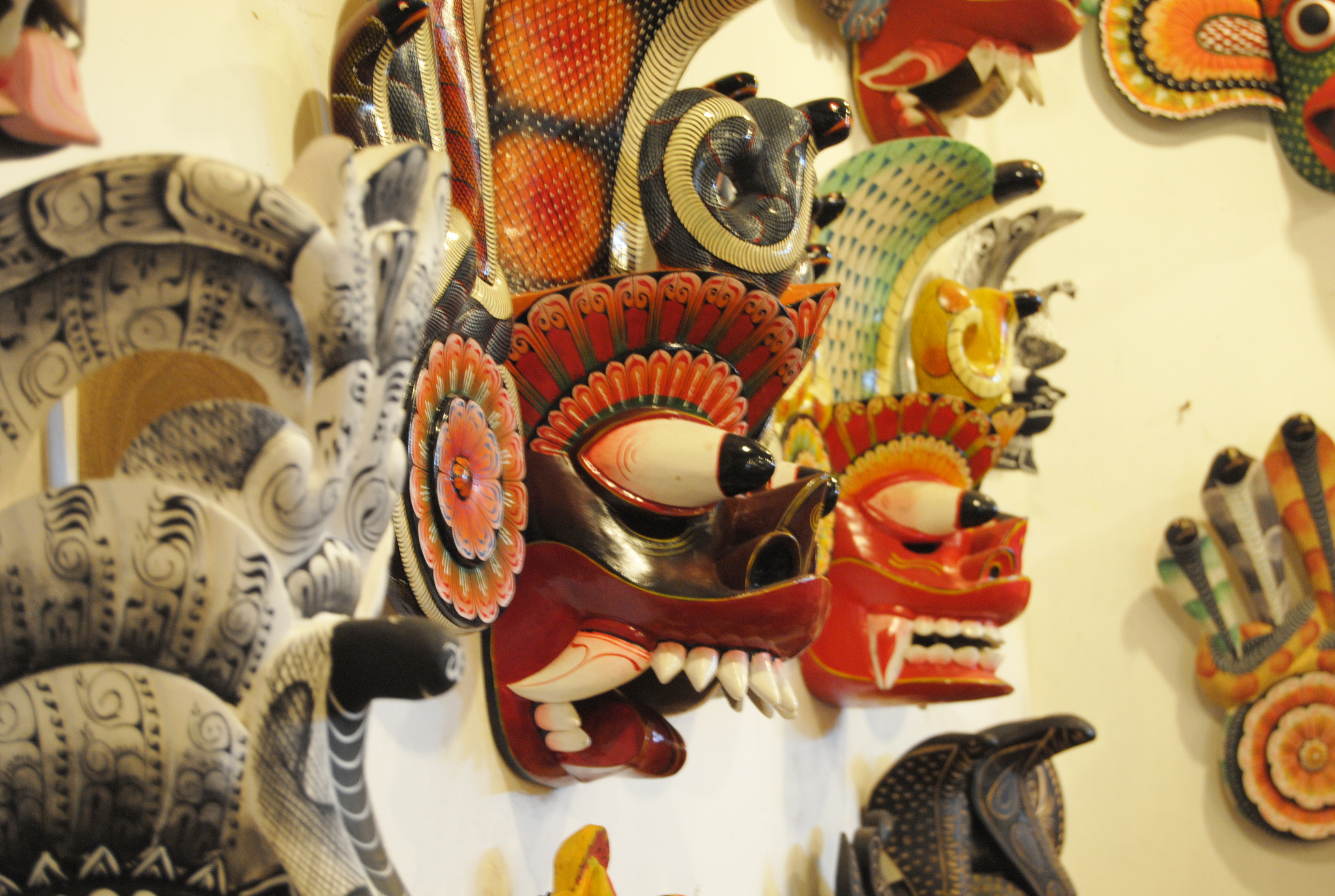 While not directly related to Bawa, if you happen to be at the Brief Gardens, add a visit to this town famous for their wooden mask carvings. Made of Balsa wood from the native Kaduru trees, the masks are created for three different types of dance rituals: 'Kolam', which tell mocking stories of traditional Sri Lankan colonial life; 'Sanni', which are devil dancing masks used in an exorcism-type ceremony; and 'Raksha', used in festivals and processions. We particularly like the exorcism masks, just saying.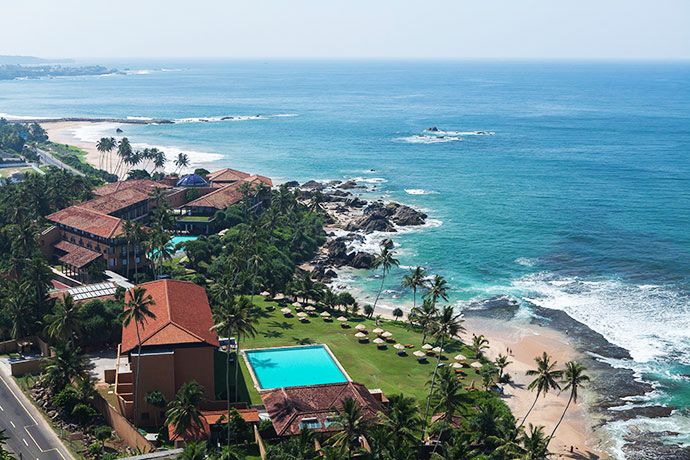 Down in Galle, the Jetwing Lighthouse is just one of the many tropical resorts Bawa has designed. While the mixture of rocky outcroppings, sandy beaches and manicured lawn make it hard for anyone to complain, it's a stand out for us to see Bawa's colonial-tropic hybrid which exudes a luxury of days gone by. While these days there are definitely more au courant Galle villas to rest your head, if you want to see Bawa's touch, a dinner at the Cinnamon Room shouldn't be skipped.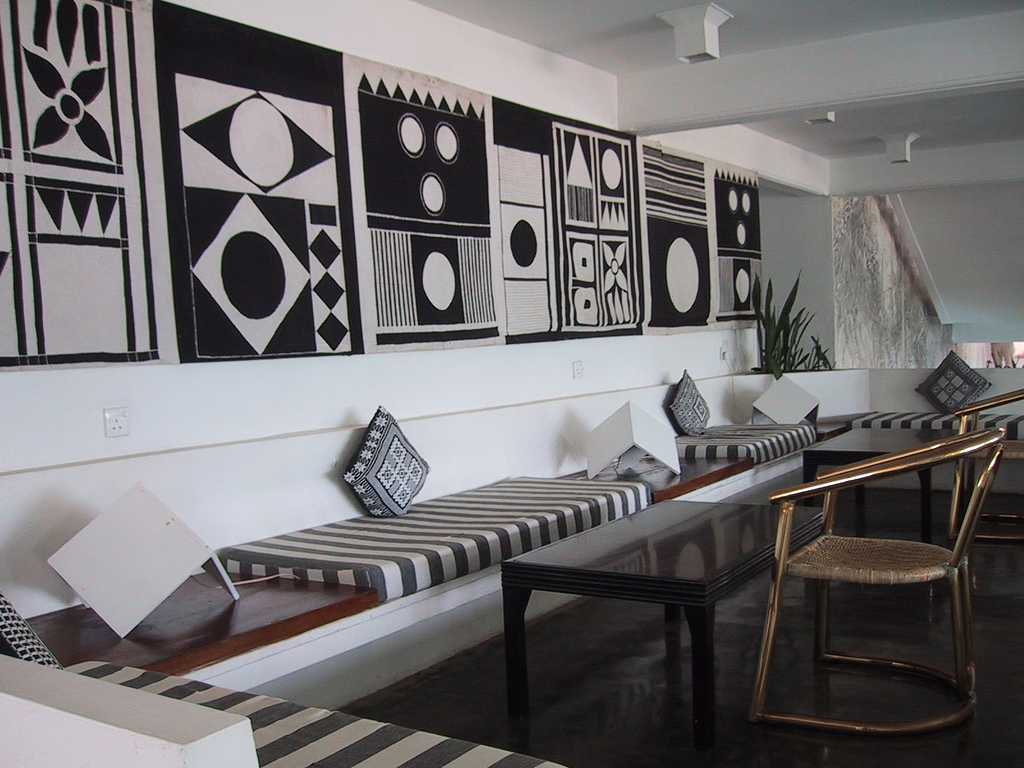 Probably the jewel in Geoffrey Bawa's crown, the Heritance Kandalama in Dambulla fuses eco-chic, tropic ease, killer views, and throws in a little James-Bond-villain-lair vibe just to keep it exciting. But, be warned, it's definitely a destination hotel. 175 km North East of Colombo, make the trip and you'll be rewarded with monkeys climbing your balcony, an infinity pool overlooking the Sigiriya Rock Fortress and über chic interiors built inside a mountain. For any design aficionado, this ones for the bucket list.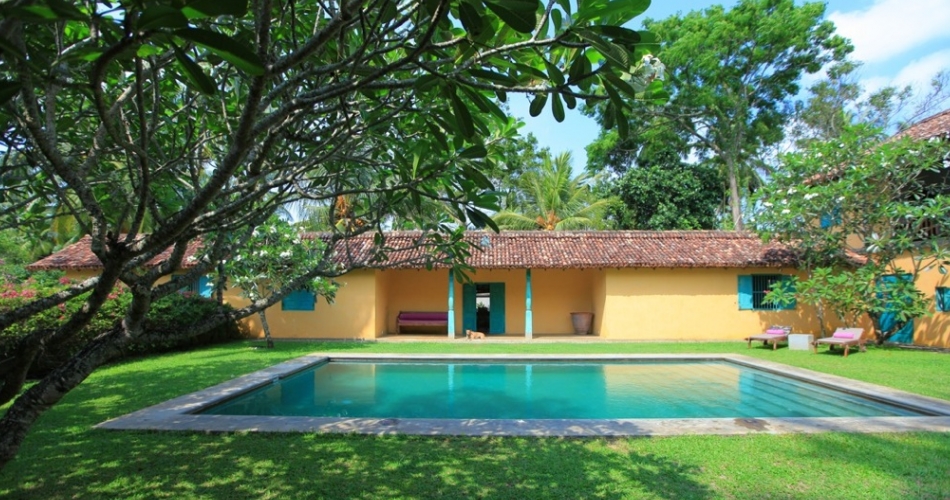 Bawa's final design before his passing, The Last House in Tangalle remains simple and understated; a fitting final project for this pioneer of design. While we can certainly recommend some killer luxe places in Tangalle (have you seen Lashini House?), for the Bawa fans, we think there is just something about The Last House that gives us that understated Tuscan simplicity we love.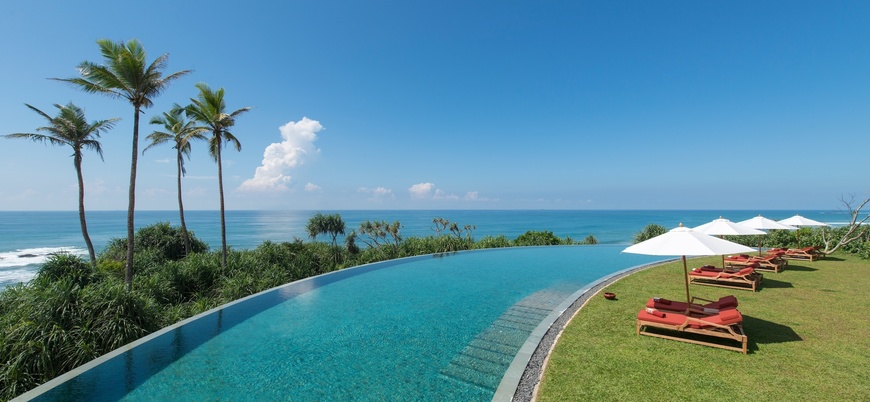 Bored of Bawa? You'll be glad to know he no longer holds a monopoly on the design scene, with that honour now going to Lek Bunnag (who also designed that amazing spa in Hua Hin). The talk of the island, Cape Welligama is the ultimate update to the tropical modern style and a perfect perch to compare the master with his protege's work.
Sri Lanka is calling, better pick up.