"Travel makes one modest. You see what a tiny place you occupy in the world." -Gustav Flaubert
#1 Runaway Poodle Causes 14 Flight Delays
Runaway poodle shuts down runway at #Tokyo's Haneda airport https://t.co/KqwU3HspSL pic.twitter.com/velipZyaBG

— The Straits Times (@STcom) October 9, 2017
Who: A poodle (look at that smug face!).
Where: Haneda Airport in Tokyo, Japan.
What: Flight delays are the worst, but can you really be mad when a delay is caused by a poodle? Truthfully, our answer is yes — we have places to see and food to eat! Checked in as cargo, the pup escaped while being loaded onto the aircraft, forcing the closure of one of the airport's runways for six minutes. 14 flights were delayed as a result, and almost an hour later, the owner found the pup wandering around the grassy areas of the runway.
#2 Meet Park Hyatt's Labrador Concierge 
Who: Mr. Walker.
Where: Park Hyatt Melbourne in Australia.
What: Because we'd take two furry headlines any week, here's another 'Lab' report: this hotel has an adorable labrador that greets guests, attends meetings (when he feels like it), and keeping guests company on the grounds and by the pool. Mr. Walker first checked-in back in July, as an 18-month-old former guide dog for Guide Dogs Victoria. In fact, the hotel chain is known for their dog-friendly philosophy with dog ambassadors in some of their other properties, like Parker the Pug from Park Hyatt Chicago.
#3 Virtual Fish-Face Scanners Take Over Airport Security
Sea change at Dubai airport security as virtual aquarium tunnel replaces counter and queues https://t.co/X778PCaD1z pic.twitter.com/fxxRu7A5lK

— The National (@TheNationalUAE) October 8, 2017
Who: Travellers.
Where: Dubai International Aiport, United Arab Emirates.
What: Waiting in line for security checks and e-gates are staying in 2017 because next year, Dubai is rolling out a 2-in-1 walk-through aquarium. In it, virtual fish swim around the 80 cameras, capturing the passerby's attention long enough to scan their biometrics. Easily bored of fish? The tunnel will switch it up with the occasional scenery and advertisement too.
#4 Iceland Dropped a Fun New Tourism Video
Who: The Icelandic tourist board.
Where: Iceland.
What: The Icelandic language is, to put it mildly, impossible. So the board decided to compile some of the toughest words to pronounce and chuck into a karaoke song for their latest tourism ad. "The Hardest Karaoke Song in the World" takes singers (or at least they try to keep up singing) through attractions in Iceland, whilst learning the Icelandic alphabet from  A to Ö.
#5 New on The Luxe Nomad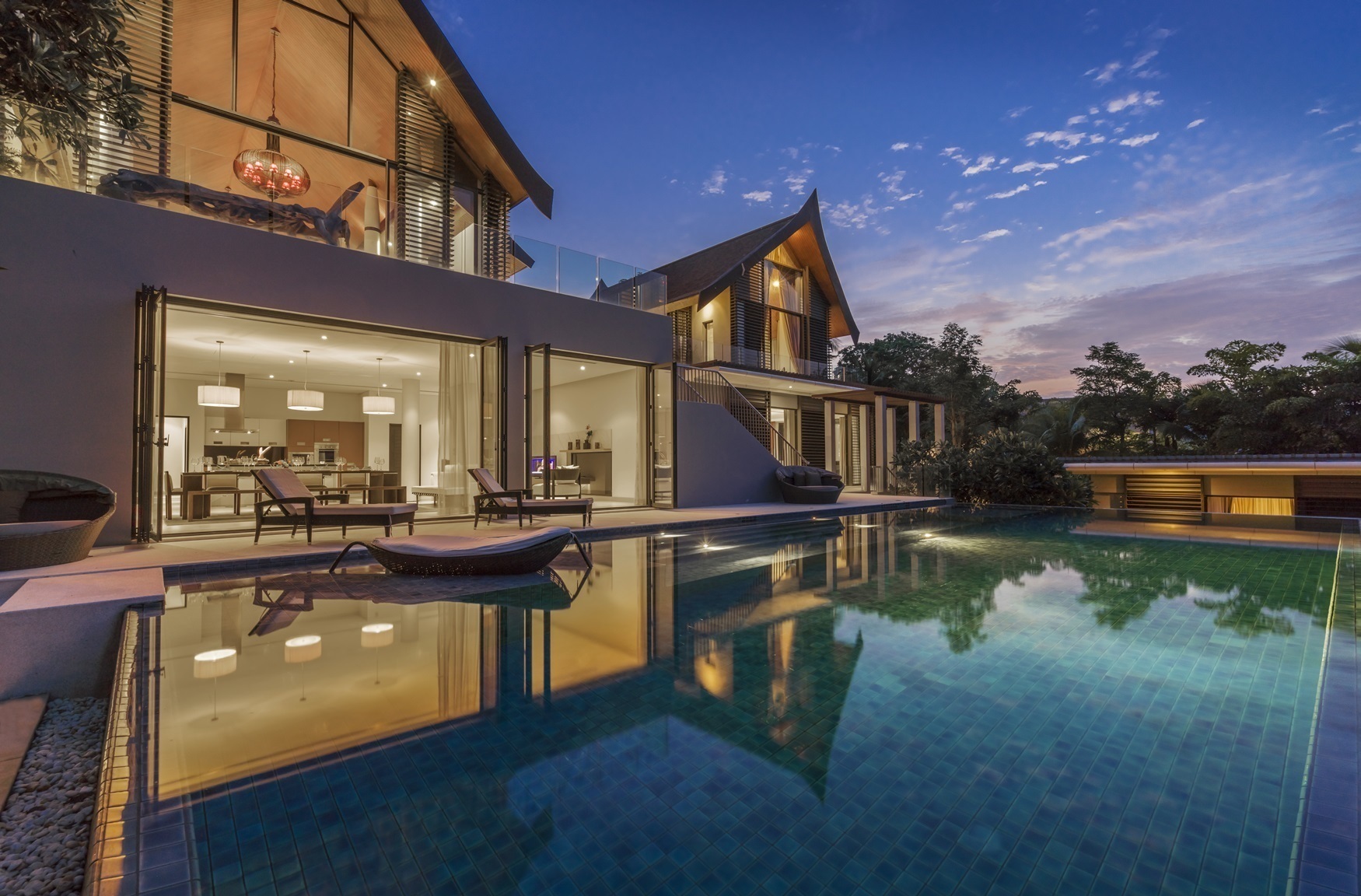 Who: Groups of 10.
Where: Villa Tian in Phuket, Thailand.
What: Situated in a privileged estate in Cape Yamu, Villa Tian is an all-rounder holiday choice for exclusivity, exquisiteness and opulence. This chic villa houses five bedrooms and boasts beautiful seascapes of the surrounding Phang Nga Bay through its vast windows and doorways. But if you're not a morning person, blackout curtains are fitted in every bedroom for some extra rest!
Image credits: Main,