There are less dramatic acts of love that don't require pretending to be a terrorist. Here are some romantic getaway ideas. And, this week's big travel stories.
#1 How to Get a Lifetime Ban on British Airways
Who: A 33-year old fashion stylist named Bridget Nhire.
Where: It happened on a flight from London to Dubai.
What: Passengers claim she was intoxicated, got up from her seat at least 30 times,  made racist remarks to the crew, and even tried to enter the cockpit. Nhire however denies this claims, saying she was "treated like a terrorist". She recalls getting up possibly three times and having only two glasses of wine. Unfortunate lightweight or honest passenger? Whatever the truth is, Nhire was eventually strapped to her seat while a security guard kept watch. The lifetime ban was effective immediately upon landing.
#2 Japan's Bullet-Train Speeds to Hokkaido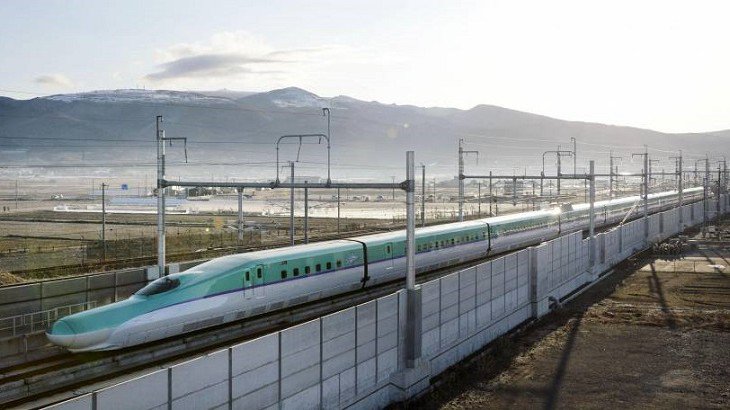 Who: Anyone looking for a fast route to Hokkaido.
Where: 825 km from Tokyo to Hokkaido through the Seikkan tunnel.
What: The newest addition to Japan's famous bullet trains now connects Tokyo to to Hakodate, Hokkaido's southern port city, in just four hours and 20 minutes. This new journey cuts travel time by 20 minutes when compared to the regular connecting trains. A one-way coach ticket costs JPY 22,810 and a first class seat cashes out at JPY 38,600. Next stop, Niseko.
#3 The Pandas Take Over Bangkok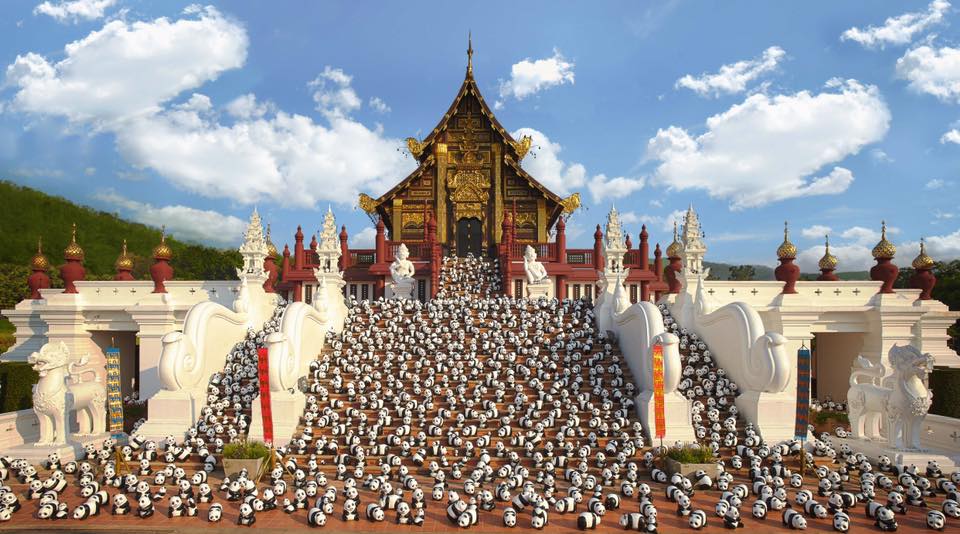 Who: 1,600 panda figurines.
Where: Around Thailand with Bangkok as their final stop. The massive tour group of pandas have already travelled to 100 destinations that include Hong Kong, Malaysia, France and Germany.
What: The pandas were created by WWF and French artist Paulo Grangeon by using recycled papier-mâché and eco-friendly paint. They're travelling around to create awareness for WWF's conservation projects. Touring Thailand, the pandas spent the month of March visiting landmarks like the Lumpini Park and Chong Nonsi Skywalk before settling down at Bangkok's Central Embassy from March 24 to April 10. If you find yourself in Bangkok, check out the exhibition! All proceeds will be donated to WWF's conservation projects in Thailand.
#4 He Wanted to "Take a Closer Look"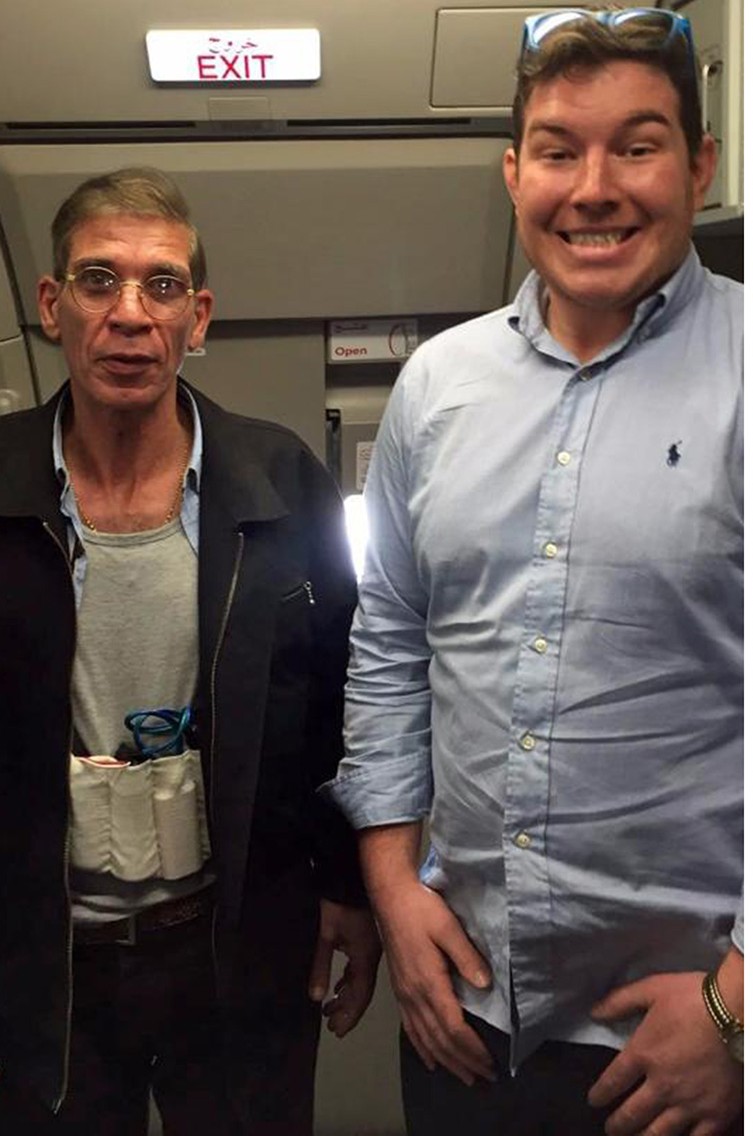 Who: A 26-year old British named named Ben Innes.
Where: On the hijacked EgyptAir flight that's been making headlines this week.
What: 62 people on board were terrified and some were taken hostage after Egyptian national Mustafa forced the plane to re-route to Cyprus… then issued a forlorn demand to see his ex-wife who lived there. He even wore a fake suicide belt. During the terror of the event, Innes decided he had nothing to lose if it was a real bomb. "I got one of the cabin crew to translate for me and asked him if I could do a selfie with him. He just shrugged OK, so I stood by him and smiled for the camera while a stewardess did the snap," he said.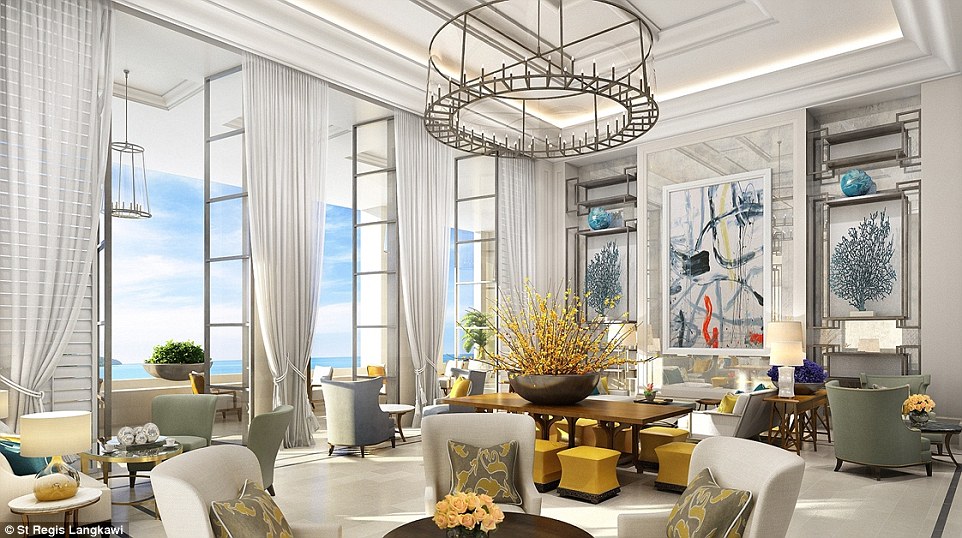 Who: The classiest of classy nomads.
What: Each of the 85 suites are impeccably turned out in cosmopolitan style, with hints of Moroccan chic in the form of tasteful details. The over-water villas offer indelible experiences and picturesque views of the glistening turquoise Andaman sea. The St. Regis experience wouldn't be complete without their signature 24-hour Butler Service, providing discreet, personalised, anticipatory attention that begins before your stay and extends after you leave. Weekend trip, anyone?